Antiques at
The Drawing Room of Newport
(celebrating 38 years in Newport)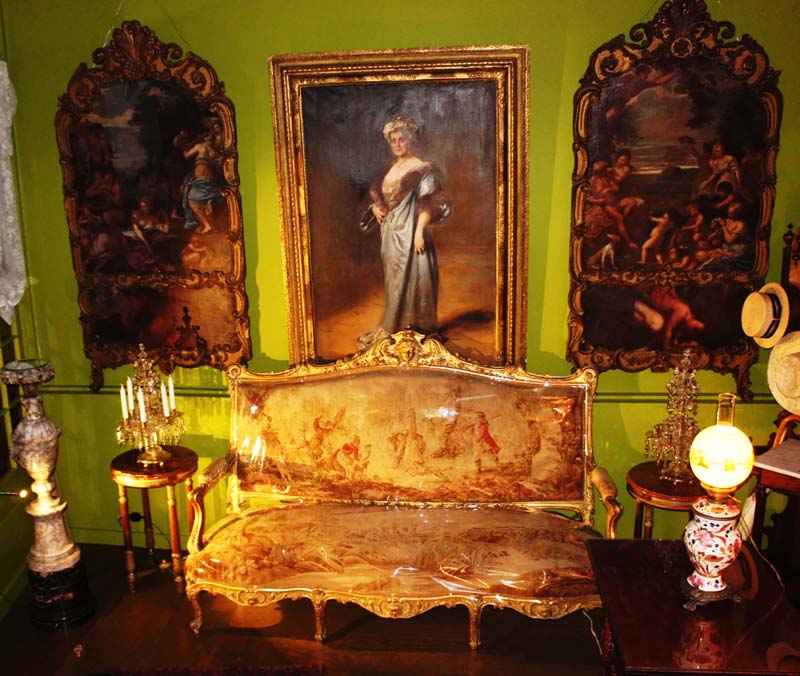 ---
The Gilded Age is alive and well at The Drawing Room Antiques
---
Federico Santi & John Gacher Proprietors
152 Spring Street, Newport, RI 02840
Current hours of operation: through December of 2023: generally open between 10-5, 7 days a week. We do take a little time off during the week so please call 401-261-3980 to make sure we are open.
---
Select a classification below to view a collection of fine antiques presently in stock. The collection on exhibit here represents a small part of our inventory. Many of the photos you will view may be enlarged if necessary. This is a very large on-line gallery with over 300 fine antiques to view. If you have any questions about this site or the items listed, call 1-401-841-5060 or our cell is 401-261-3980.
If you wish to be added to our email newsletter - just sign up below:
---
Vintage Newport Books, Maps, Photographs
---
---
---
MILITARIA: Breast Star, Badges, Medals, etc.
---
---
---
ANTIQUE EPHEMERA: prints, maps, book, photographs, etc.
---
AMERICAN \ EUROPEAN ANTIQUE FURNITURE
---
---
---
---
FINE ART INCLUDING PAINTINGS / STATUARY
---
ANTIQUE METAL WARE: SILVER,GOLD,BRONZE,COPPER,SILVER PLATE
---
MISCELLANEOUS: FOLK ART, MARBLE STATUARY, ETC.
---
CHANDELIERS, WALL SCONCES, SOLAR, SINUMBRA, GAS, KEROSENE, GAS SHADES, ETC.
---
---
Antique Jewelry / Objects d'art
---
Asian Antiques from China and Japan
---
American Greek Revival Furnishings
---
Imperial Decorative Arts of The Habsburg Era
---
Antique Ink wells and Inkstands
---
---
---
---
Email us:

(drawrm@hotmail.com)
You can always reach us by cell phone, anytime, anywhere at: 1-401-261-3980
Newport Rhode Island a 19th Century Tour (in progress)
---
---
If you wish to view interior shots of our Newport Gallery, enter here.
---
Antiques Books about Newport, Rhode Island
---
____________________________________________________________________
The Drawing Room is located at 152-154 Spring Street, Newport, Rhode Island 02840.We are open daily from 11 am to 5 pm and by appointment. If you have an interest in an item listed in this document or wish to purchase an item, please call us at 1-401-841-5060 (cell: 401-261-3980). We have been located in Newport since 1985.
All prices quoted are retail prices and if shipped are subject to shipping cost. Many items can be shipped internationally and we can make those arrangements. Payment for U.S. shipments to regular customers may be by check, Visa, Master Card, American Express; overseas purchases may be made via direct wire transfer. Sales must be made over the telephone (1-401-841-5060). We are interested in purchasing fine examples of turn of the century Zsolnay ceramics.
___________________________________________________________
---
---
---
---
Our restoration of 148-160 Spring Street
---