---
---
John & Rico's
Fine Antique Ink wells - Inkwells - Inkstands and Writing Accoutrements
Pens, Seals, Letter Openers, Blotters
from
The Drawing Room of Newport.
As with all our category pages: click on the image to take you to a page of detail images. Gift wrapping is available for smaller items and of course we can ship purchases to most destinations via UPS, U.S. Postal or Fedex.
---
# ink10. A German Military helmut inkwell. Size: 6cm x 8 cm x 8 cm tall. Condition: one small dent at "11 o'clock using the medal on the front of the cap for reference. Using the double headed eagle, you lift the helmut back to reveal the pottery ink pot. Circa 1900. in Latin on the medal: "Suum Quique" Price: $355.00.
---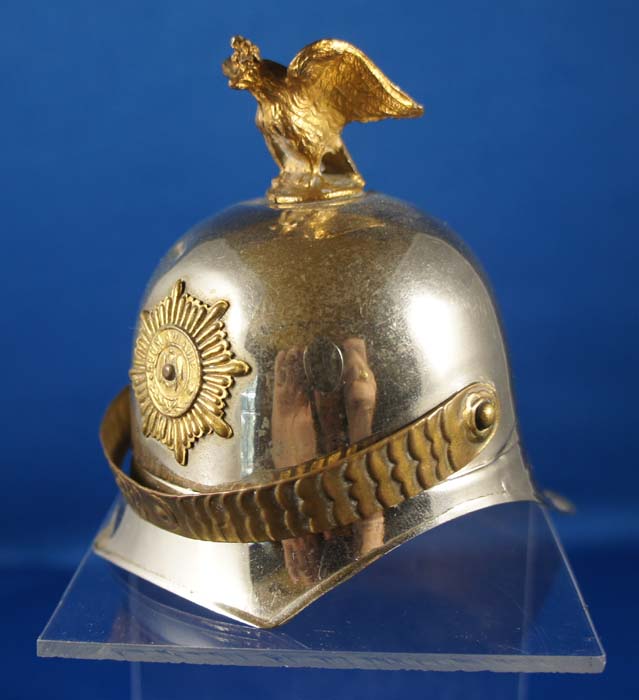 ---
---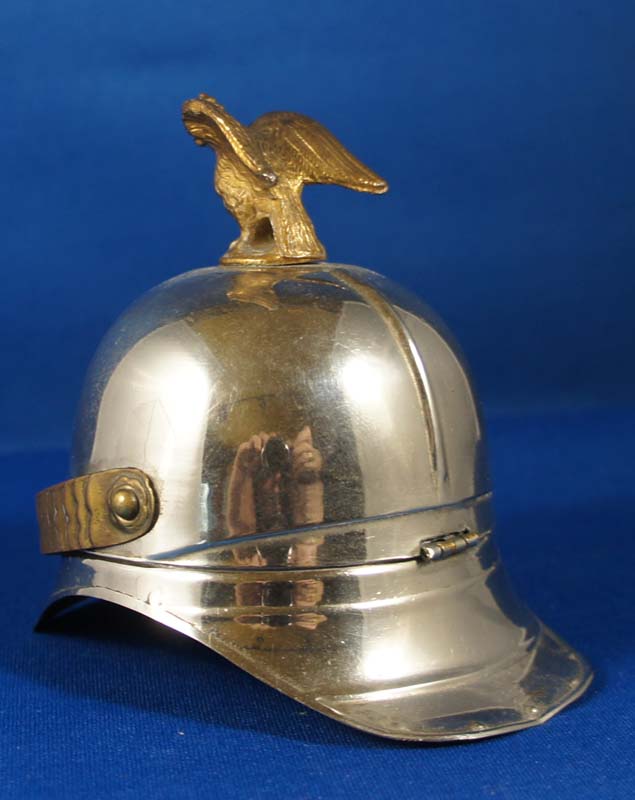 ---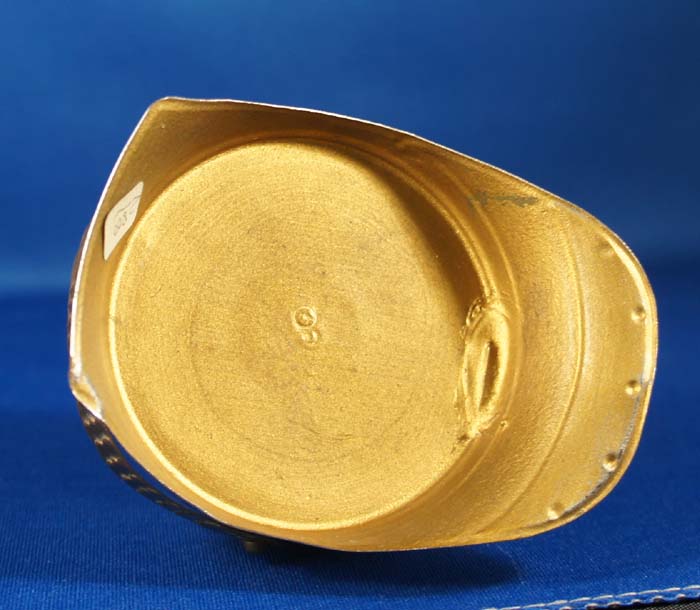 ---
ZSOLNAY // FURNITURE // GLASS // PORCELAIN // POTTERY // METAL
LIGHTING // PAINTINGS // EPHEMERA // TEXTILES // GOTHIC // MISCELLANEOUS
THE DRAWING ROOM OF NEWPORT AND THE ZSOLNAY STORE HOME PAGE
---
The Drawing Room is located at 152-154 Spring Street, Newport, Rhode Island 02840.We are open daily from 11 am to 5 pm and by appointment. If you have an interest in an item listed in this document or wish to purchase an item, please call us at 1-401-841-5060 (cell: 401-261-3980). The Partnership of Gacher and Santi has been in business for over 30 years. We have been located in Newport since 1985. All images copyright by F. Santi, 2009

Our Email address is: drawrm@hotmail.com

Free counters provided by Honesty.com.

Visitors since 01-17-01