---
John & Rico's
THE GRAND TOUR
A COLLECTION OF OBJECTS PURCHASED BY TRAVELERS ABROAD
#6073. A pair of Grand Tour cast bronze urns from The Barbedienne Foundry - called "The Townley Vase". The Townley vase is a large Roman marble vase of the 2nd century CE, discovered in 1773 by the Scottish antiquarian and dealer in antiquities Gavin Hamilton in excavting a Roman villa at Monte Cagnolo between Genzano and Civita Lavina near the ancient Lanuvium in Lazio southeast of Rome. The ovid vase has volute handles in the manner of a pottery krater. It is carved with deep frieze in bas-relief occuping most of the body illustrating a Bacchanalian procession. In the 19th century it was often imagined that Keats' "Ode on a Grecian Urn" (1819) was inspired by the Townley Vase. This pair is 14.5" tall with a base of 4.5" and 9" wide at the widest; weighing in at 31 lbs for the pair. Original patina. P.O.R.
---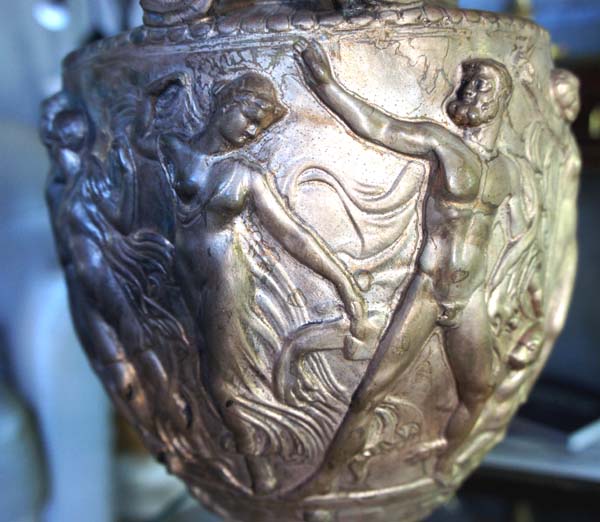 ---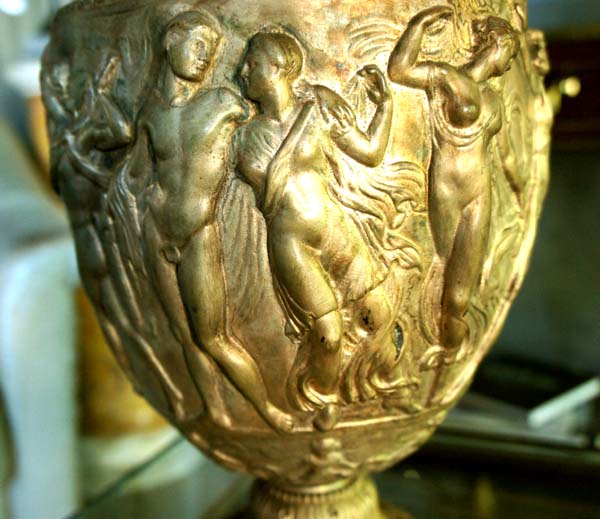 ---
---
---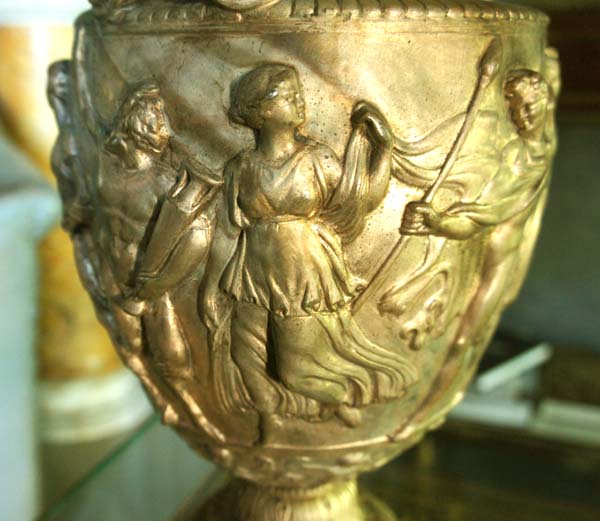 ---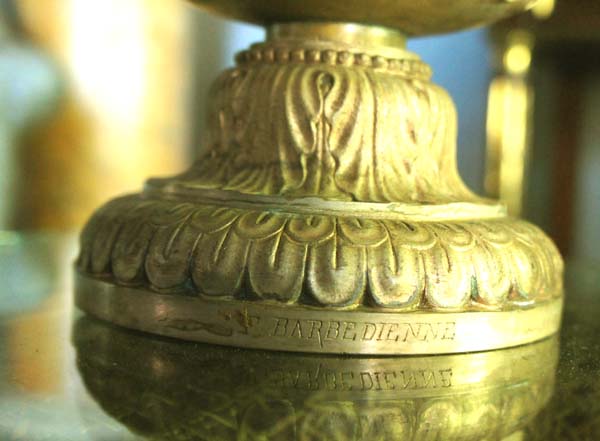 ---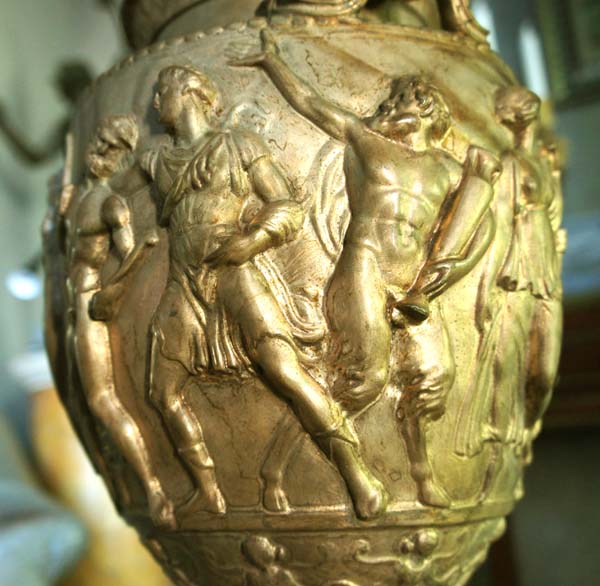 ---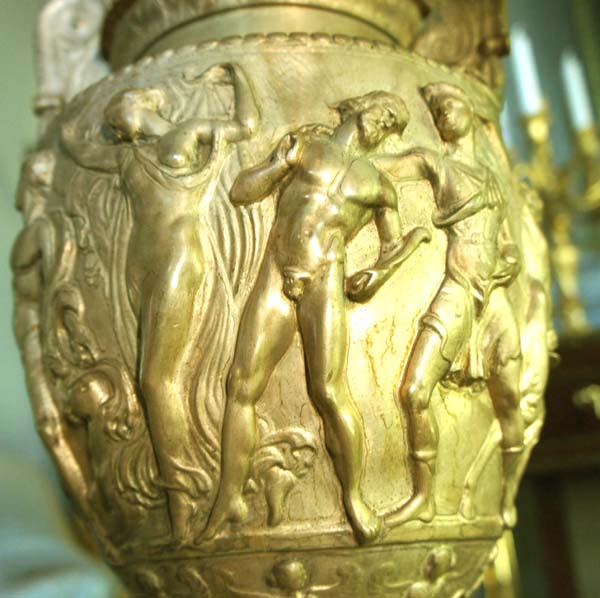 ---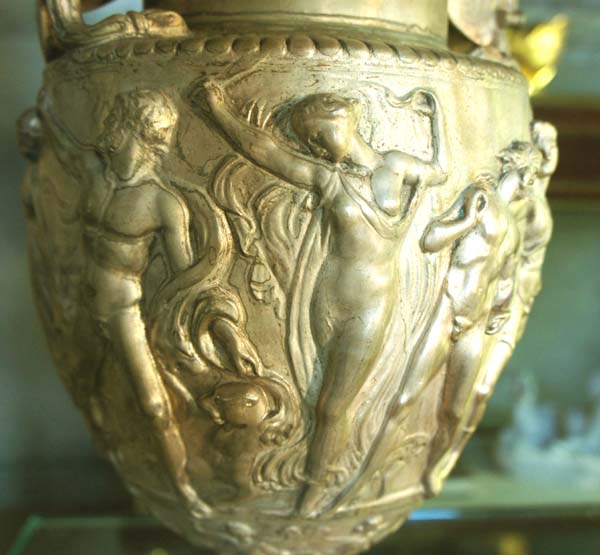 ---
ZSOLNAY // FURNITURE // GLASS // PORCELAIN // POTTERY // METAL
LIGHTING // PAINTINGS // EPHEMERA // TEXTILES // GOTHIC // MISCELLANEOUS
THE DRAWING ROOM OF NEWPORT AND THE ZSOLNAY STORE HOME PAGE
HOME PAGE FOR THE DRAWING ROOM OF NEWPORT
---
The Drawing Room is located at 152-154 Spring Street, Newport, Rhode Island 02840.We are open daily from 11 am to 5 pm and by appointment. If you have an interest in an item listed in this document or wish to purchase an item, please call us at 1-401-841-5060 (cell: 401-261-3980). The Partnership of Gacher and Santi has been in business for over 30 years. We have been located in Newport since 1985. Our email address

is: drawrm@hotmail.com

Free counters provided by Honesty.com.