John and Rico's Antique Clocks from Their Drawing Room.
____________________________________________________________________
____________________________________________
If you wish to be added to our email newsletter - just sign up below:
---
#6072. A clock-thermometer-barometer combination. Marked on the clock works "Tiffany & Co." Numbers on clock works are "4135" "910" and a oval with the letters "A.1". Size: 24" tall and 7.25" wide at the widest. Made in France and is so marked with a medal award. Condition: the heavy case (25+ lbs) is bronze with traces of ormulu which is fairly gone. The case should be re-gold plated. The thermometer and barometer do not work. The clock and barometer cover is original beveled glass. The thermometer "door" opens so one can start and start the pendulum. There was a decorative knob to the thermometer door: it is missing. Was purchased from a Newport Rhode Island auction around 1970. The clock runs and keeps pretty good time. Chimes on the hour and half hour. P.O.R.
---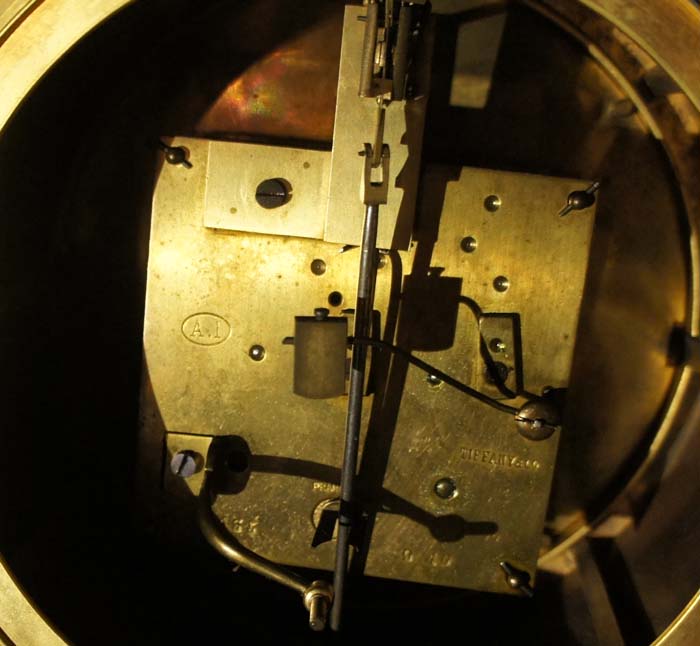 ---
---
---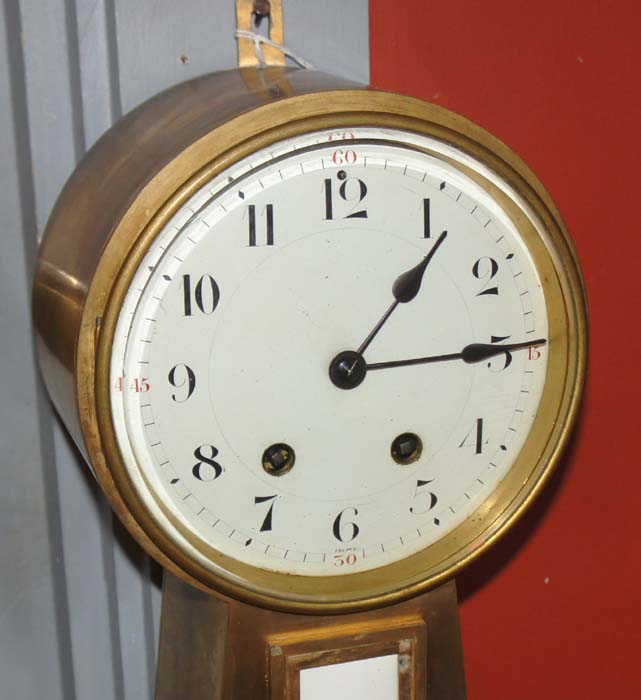 ---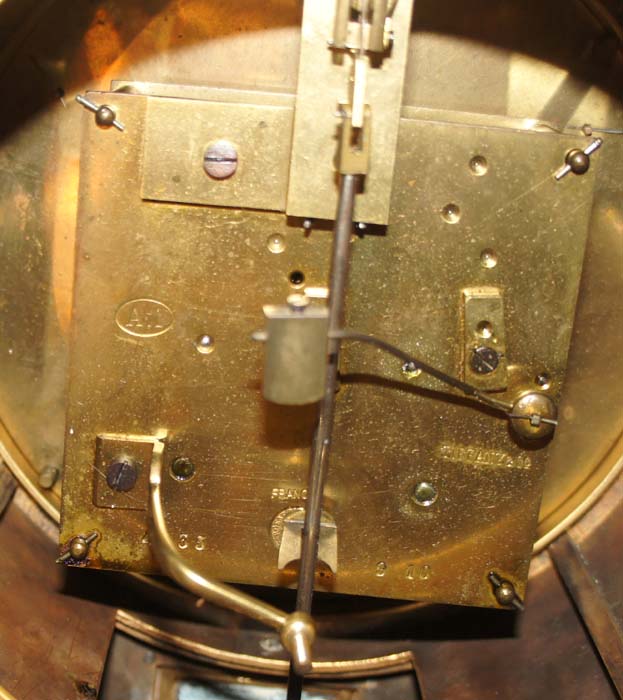 ---
ZSOLNAY // FURNITURE // GLASS // PORCELAIN // POTTERY // METAL
LIGHTING // PAINTINGS // EPHEMERA // TEXTILES // GOTHIC // MISCELLANEOUS//Clocks
THE DRAWING ROOM OF NEWPORT AND ZSOLNAY STORE HOME PAGE
---
---
The Drawing Room is located at 152-154 Spring Street, Newport, Rhode Island 02840.We are open daily from 11 am to 5 pm and by appointment. If you have an interest in an item listed in this document or wish to purchase an item, please call us at 1-401-841-5060 (cell: 401-261-3980). The Partnership of Gacher and Santi has been in business for over 40 years. We have been located in Newport since 1985. Our email address

is: drawrm@hotmail.com

Free counters provided by Honesty.com.

Visitors since 01-17-01