Antique Clocks from
The Drawing Room Antiques
---
# 5701. An English wall clock with a tall case clock movement. Signed on the face: "Stephen Asselin / London". Asselin is noted in "Britain's Old Clocks and Watches and Their Makers" As: "Early bell top clock inscribed Stephen Asselin c. 1695; bracket clock 1700" This clock is 50" tall and 19" wide; the face is 11.75" across and 16" tall. The clock strikes the hour and 5 minutes after the hour and the half hour and is in operating condition. This is a most unusual clock. The works are period and we believe that the case is also period with original paint. Price: $6,500.00.
---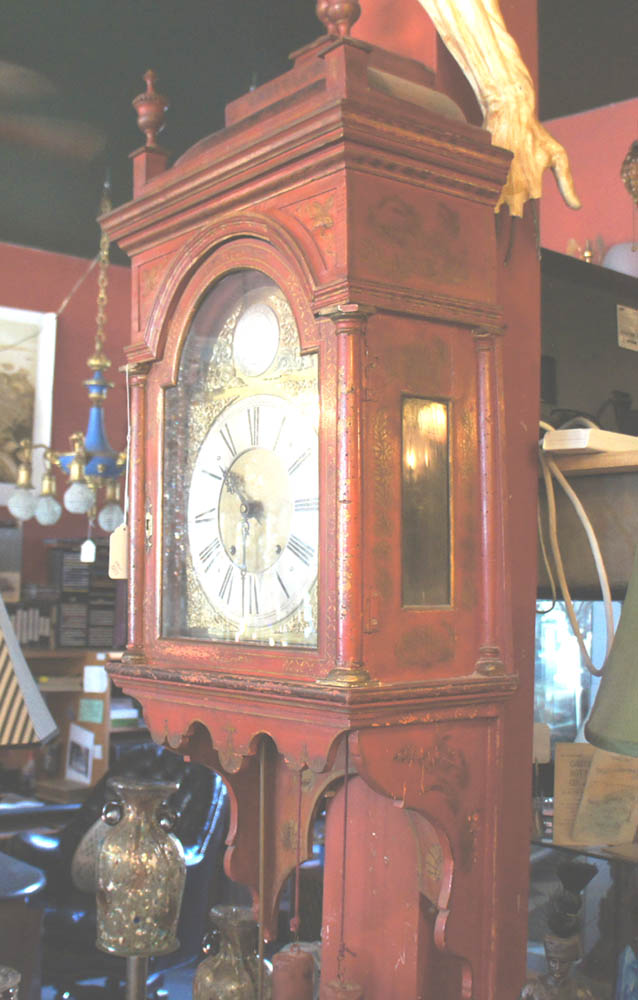 ---
---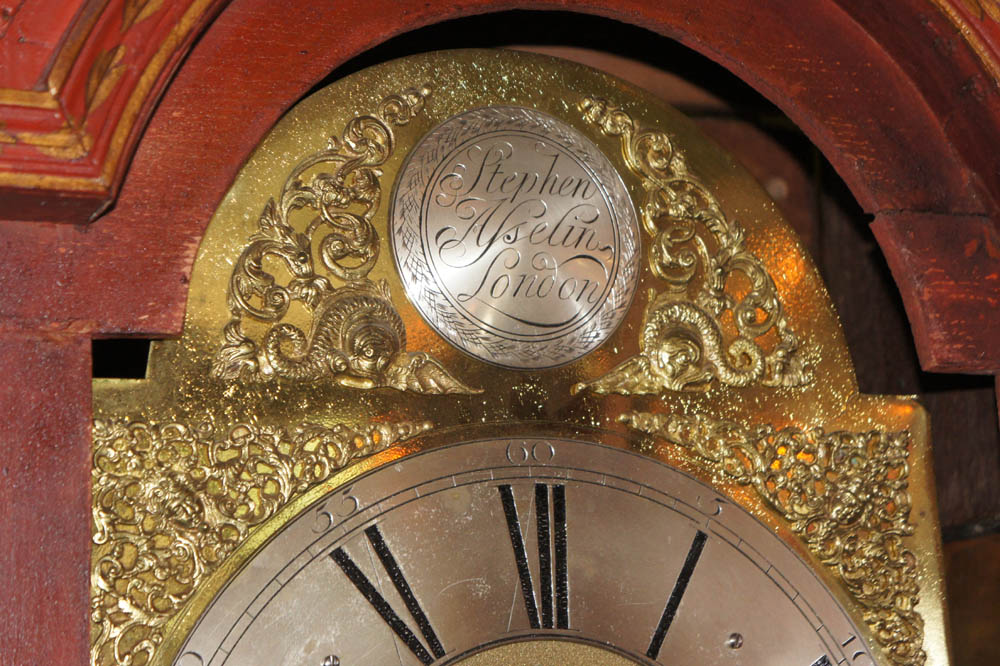 ---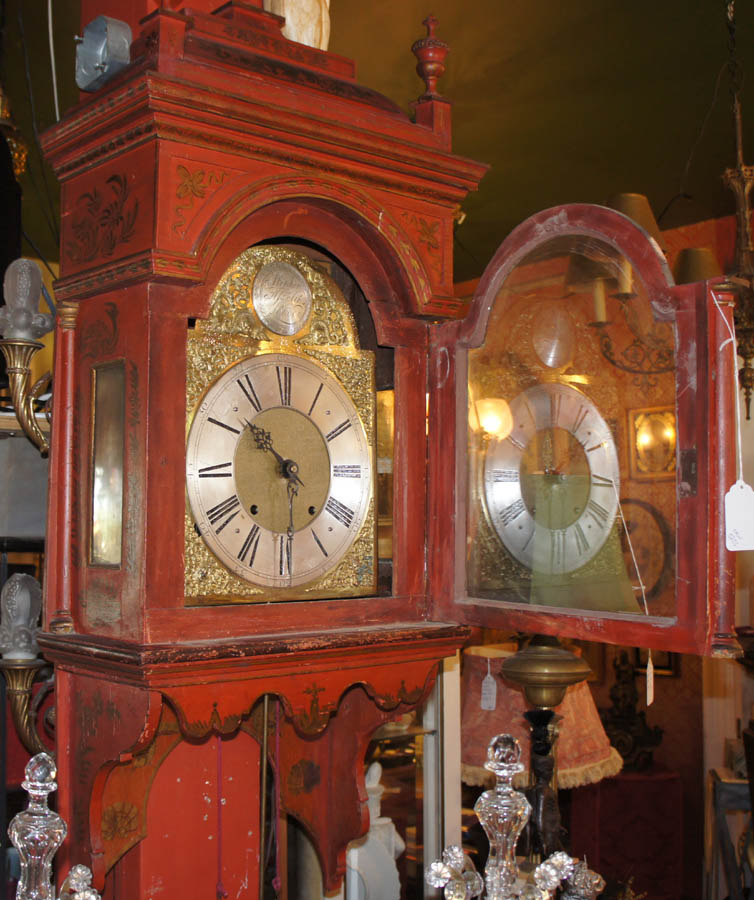 ---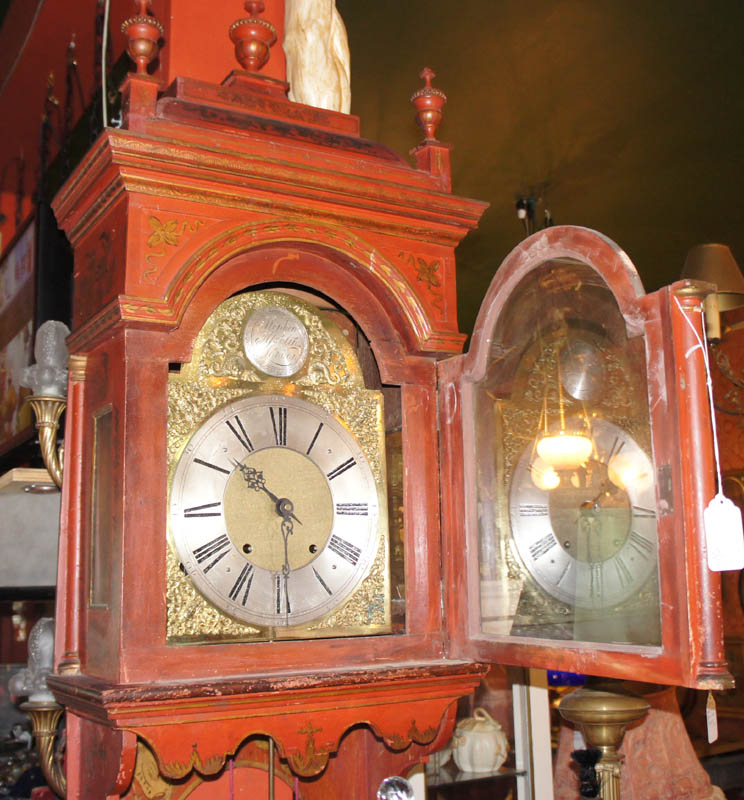 ---
ZSOLNAY // FURNITURE // GLASS // PORCELAIN // POTTERY // METAL
LIGHTING // PAINTINGS // EPHEMERA // TEXTILES // GOTHIC // MISCELLANEOUS//CLOCKS
---
THE DRAWING ROOM ANTIQUES HOME PAGE
---
The Drawing Room is located at 152-154 Spring Street, Newport, Rhode Island 02840.We are open daily from 11 am to 5 pm and by appointment. If you have an interest in an item listed in this document or wish to purchase an item, please call us at 1-401-841-5060 (cell: 401-261-3980). We have been located in Newport since 1985.
---
Email us

at drawrm@hotmail.com
---