The John & Rico Collection of
Antique Porcelain from The Drawing Room.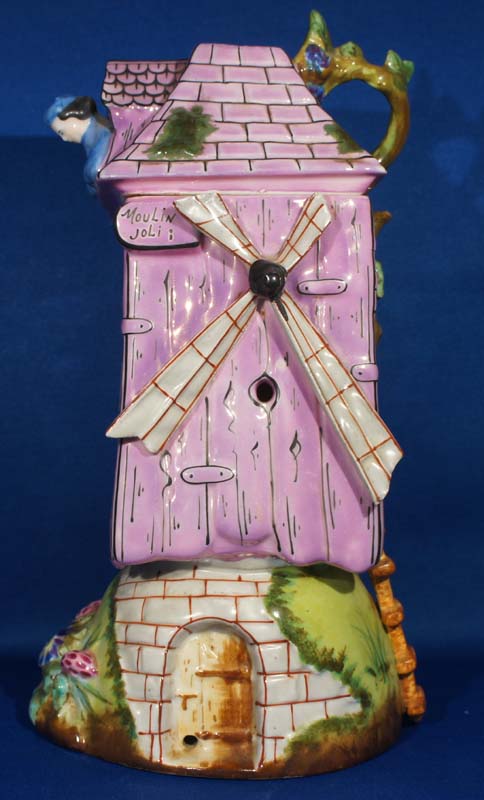 # 5269. A 19th century Veilleuse. Age: before 1875. Size: 9.75" tall / 5.75" x 4.5" foot. Polychromed Porcelain. Condition: The 'lid' or top of the tower is missing; edge flakes consistent with use and age. The body color of the porcelain is mauve. This Veilleuse is pictured on page 96 - Figure 53- of Harold Newman's book "Veilleuses-A Definitive Review of Ceramic Food and Tea Warmers of the 18th and 19th Centuries" published in 1967. He states in his book: "Comparable architectural veilleuses, probably late nineteenth century, are in the form of various rustic edifices, such as a windmill (fig.53) . . . a stone Alsatian Mill (fig. 55). . . " A rare and beautifully detailed French Porcelain form. Price: $1,500.00.
---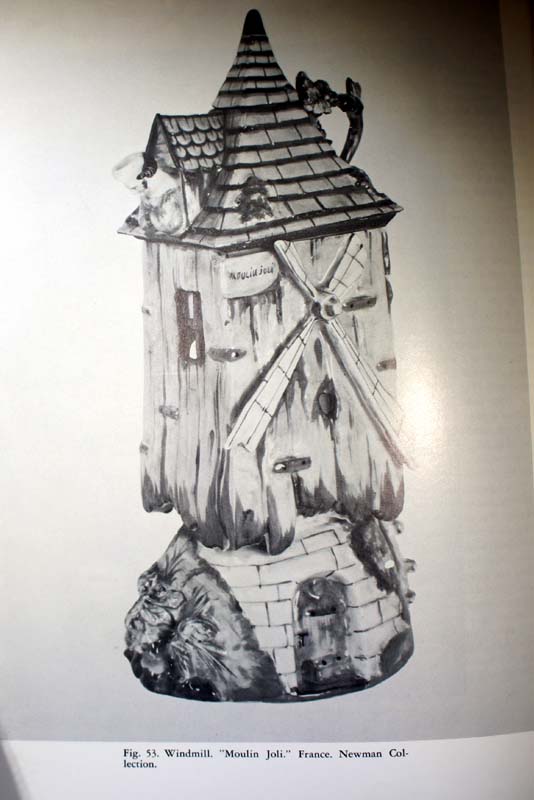 ---
---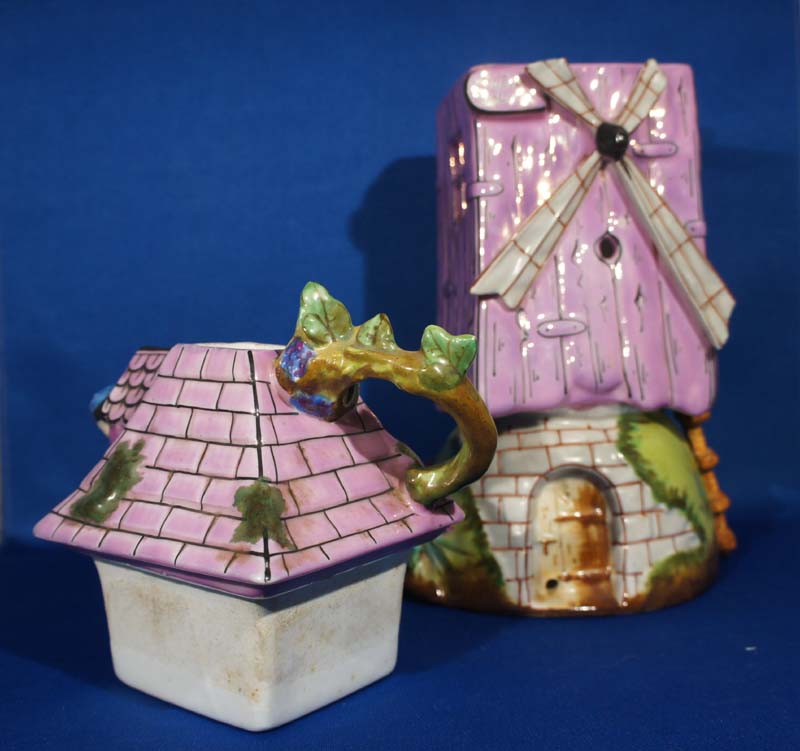 ---
---
---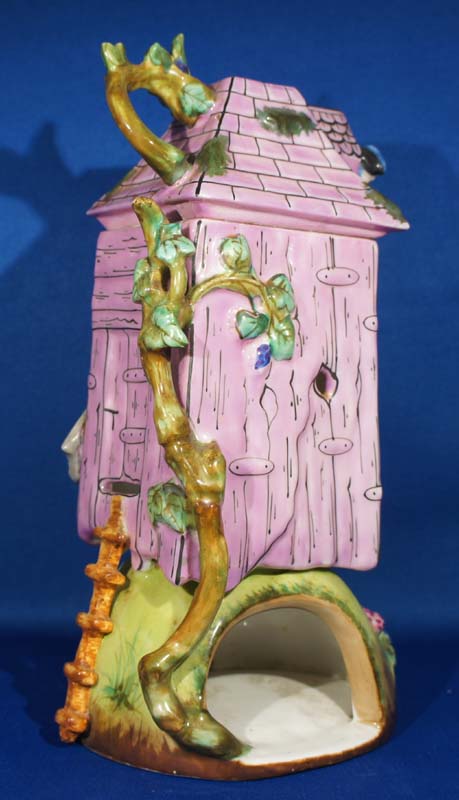 ---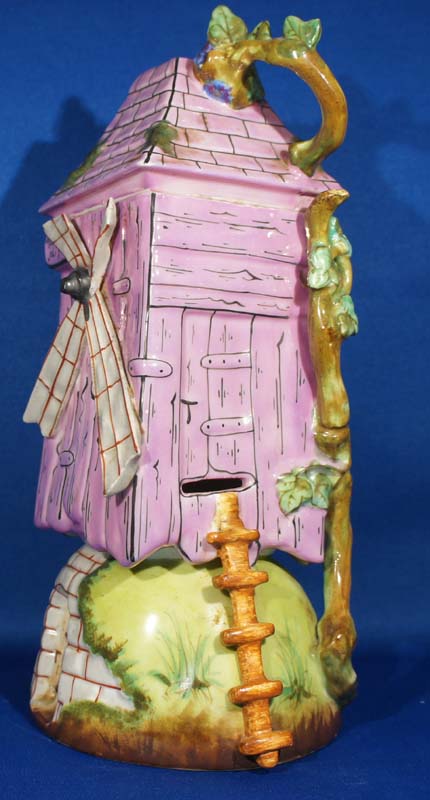 ---
Click on your back button to return to the previous page.
---
ZSOLNAY // FURNITURE // GLASS // PORCELAIN // POTTERY // METAL
LIGHTING // PAINTINGS // EPHEMERA // TEXTILES // GOTHIC // MISCELLANEOUS
THE DRAWING ROOM OF NEWPORT AND THE ZSOLNAY STORE HOME PAGE
---
The Drawing Room is located at 152-154 Spring Street, Newport, Rhode Island 02840.We are open daily from 11 am to 5 pm and by appointment. If you have an interest in an item listed in this document or wish to purchase an item, please call us at 1-401-841-5060 (cell phone 401-261-3980). The Partnership of Gacher and Santi has been in business for over 50 years. We have been located in Newport since 1985. Our email address:

is: drawrm@hotmail.com

Free counters provided by Honesty.com.

Visitors since 01-17-01