From the John & Rico Collection of
Art Nouveau Antiques
From
The Drawing Room of Newport
_______________________________________________________
__________________________________________________
_________________________________________
_______________________________
_____________________
_______
# 5246. A pair of fine and rare Art Nouveau footed cups. Each size: 13" tall. The base is 4.5" in diameter. The Bowl is 5.5" at its widest with the top opening being 5" across and 3.5" deep. One footed cups is highly gilt. The other is silver plate. The only marks are on the underside "11". Similar styled forms are pictured on pages 100 and 101 in Waltraud Neuwirth's "Bluhender Jugendstil Band 1" and are described as "Goblet (metal) probably J.C. Klinkosch, Vienna." There are several examples from the firm of Klinkosch and all are attributed: none marked. Stated in " Modern Art of Metalwork Brohan Museum" on page 518 under the title J.C.Klinkosch. Price: $5,000.00 for the pair.
---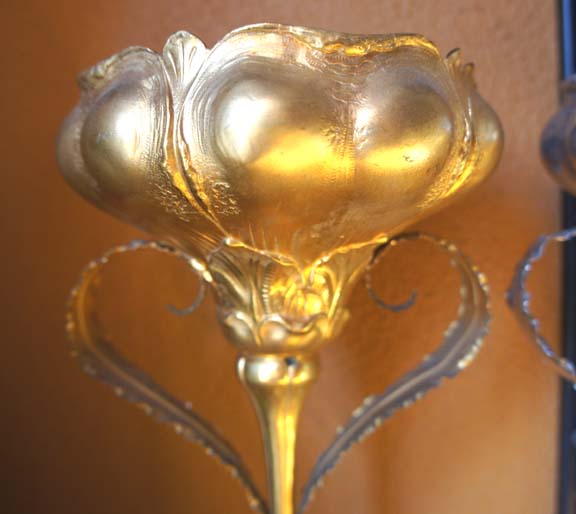 ---
---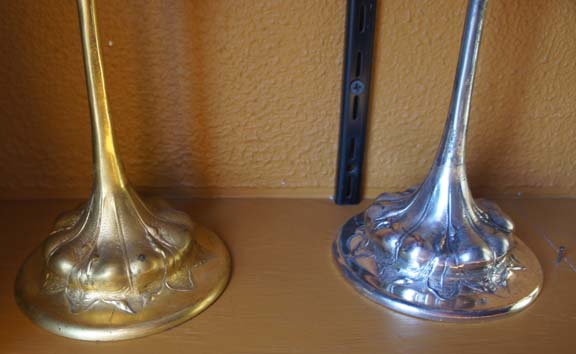 ---
---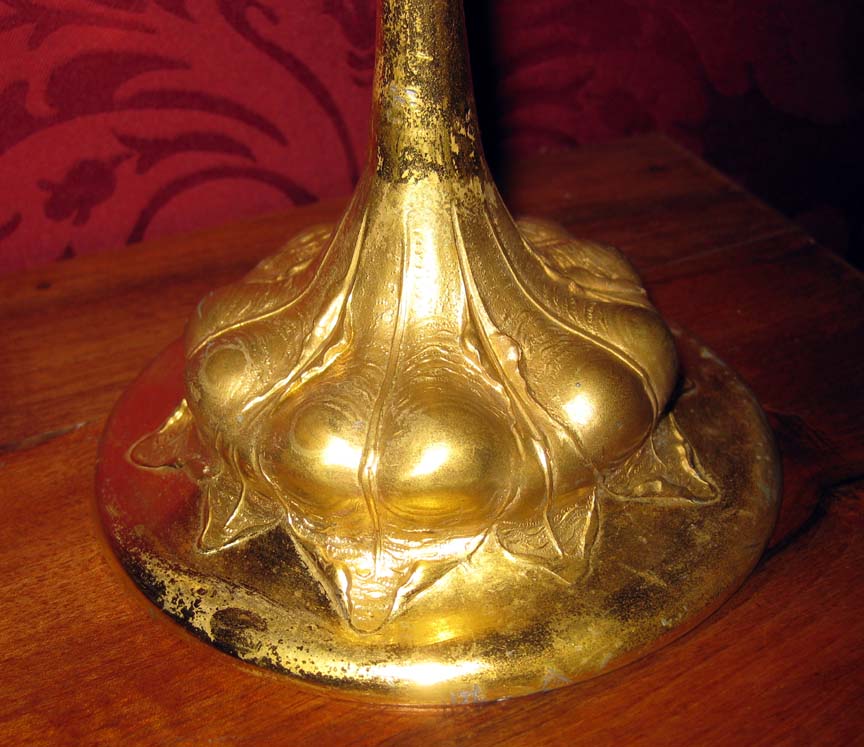 ---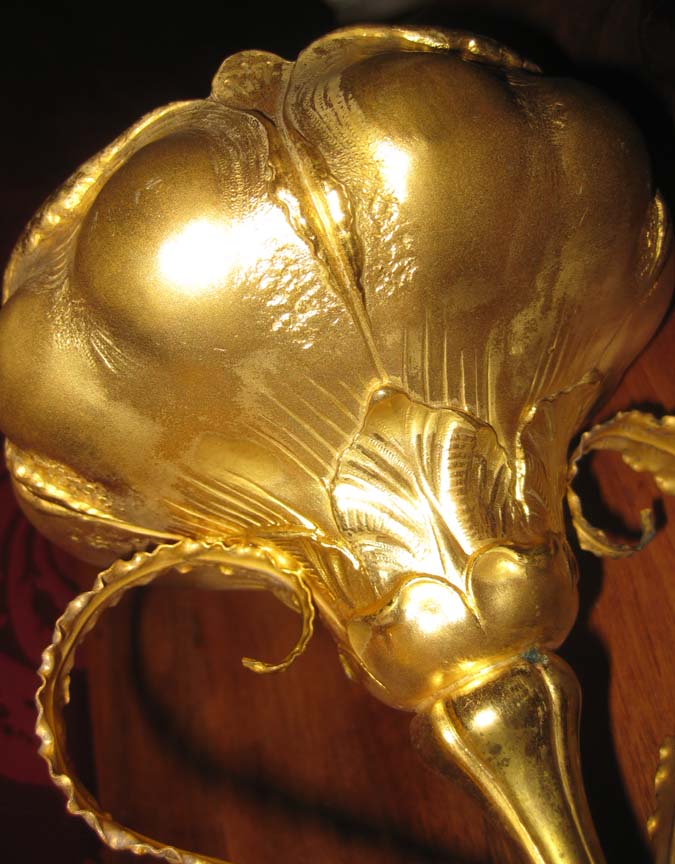 ---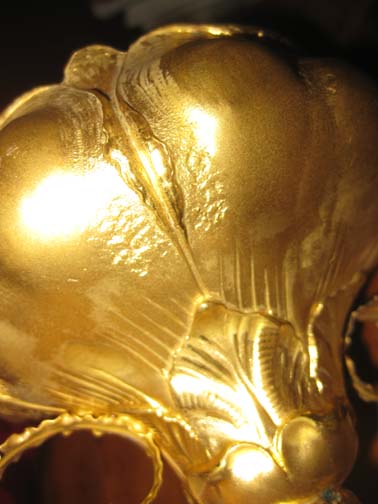 ---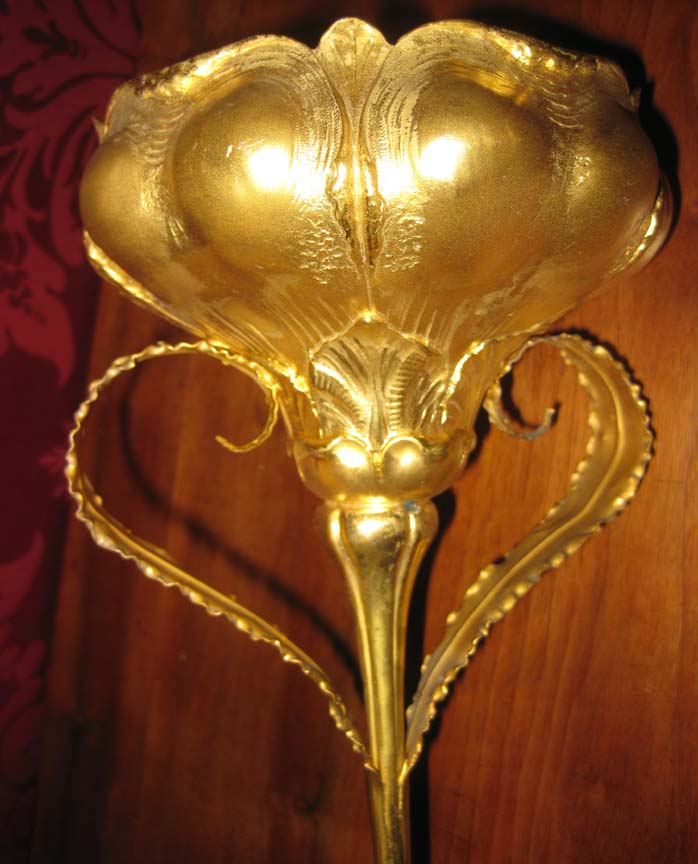 ---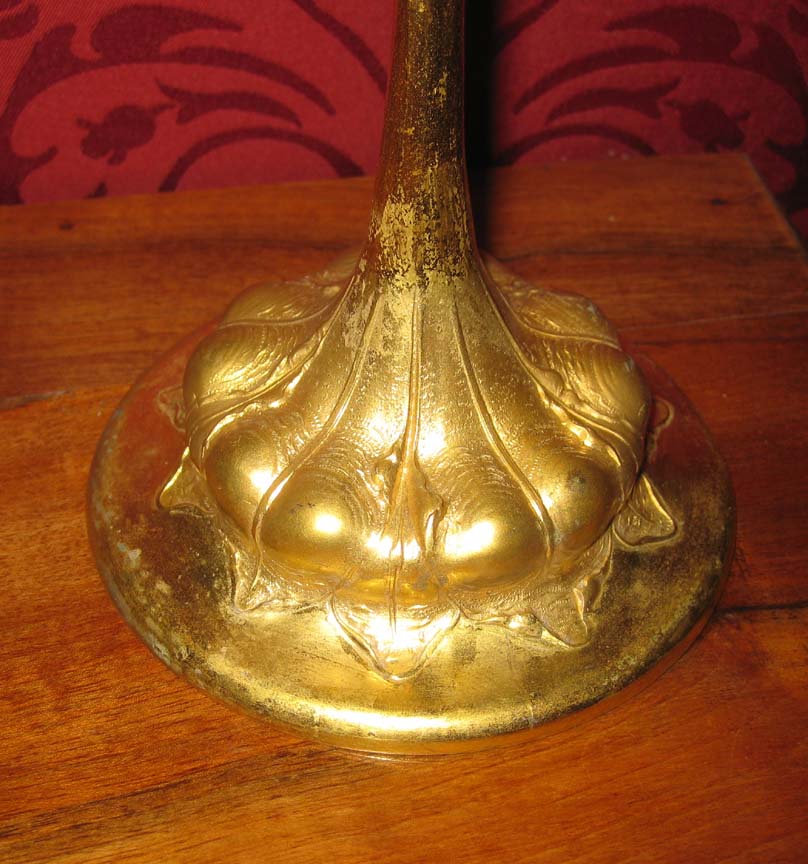 ---
SELECT A CATEGORY TO GO TO A SPECIFIC PAGE:
ZSOLNAY // FURNITURE // GLASS // PORCELAIN // POTTERY // METAL
LIGHTING // PAINTINGS // EPHEMERA // TEXTILES // GOTHIC // MISCELLANEOUS
THE DRAWING ROOM OF NEWPORT AND THE ZSOLNAY STORE HOME PAGE
---
The Drawing Room is located at 152-154 Spring Street, Newport, Rhode Island 02840.We are open daily from 11 am to 5 pm and by appointment. If you have an interest in an item listed in this document or wish to purchase an item, please call us at 1-401-841-5060. (cell: 1-401-261-3980) The Partnership of Gacher and Santi has been in business for over 30 years. We have been located in Newport since 1985.
Email us:

Our Email address is: drawrm@hotmail.com
Newport RI

Free counters provided by Honesty.com.

Visitors since 01-17-01