The John & Rico Collection of
Antique Porcelain from The Drawing Room.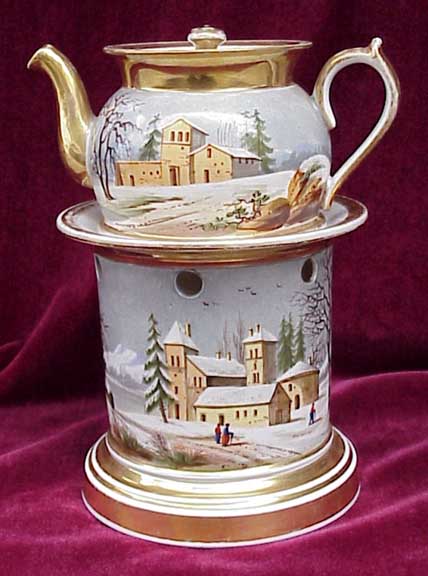 # 5022. A 19th century "Old Paris" Veilleuse. Age: 1825-1838. Country of origin: probably France though similar forms were made in England, the United States, Russia, etc. Size: 7.50" tall. Condition: hairline crack in the pot from the center toward the spout. Unable to photograph the crack as it is almost invisible. No chips, edge flakes or restorations. This is an unusually short Veilleuse and the back is different from most we have had with the gilded arch in which the heat cup was placed. The view is typical and standard showing an idyllic pastoral scene with Italian connotations. An attractive addition to an existing collection or a great start for the beginning Veilleuse collector. Price: $1,200.00.
---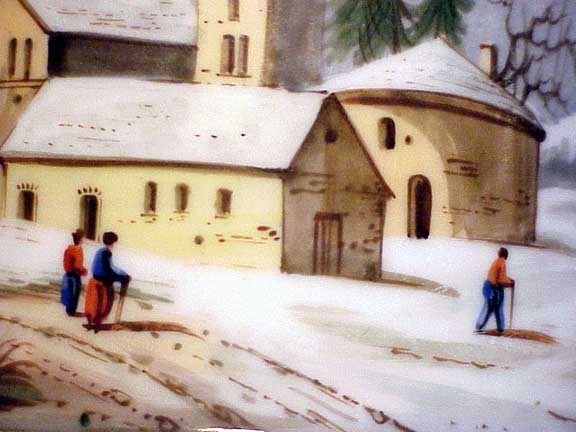 ---
---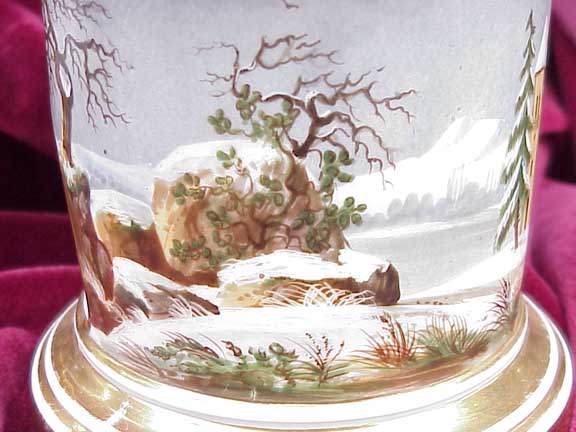 ---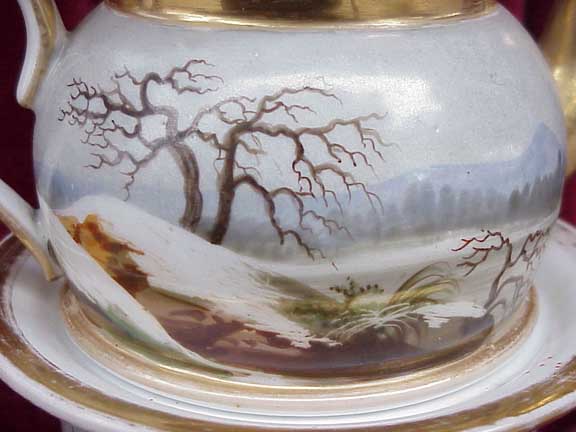 ---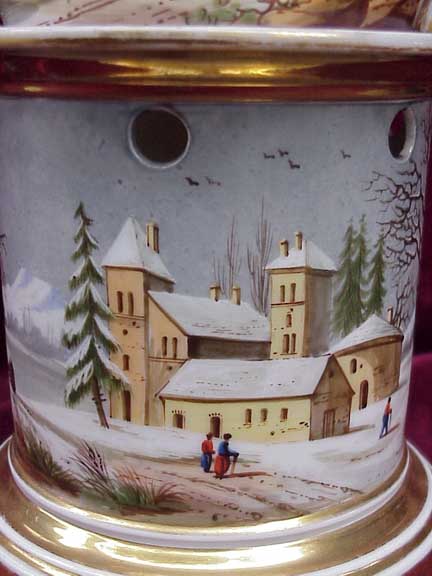 ---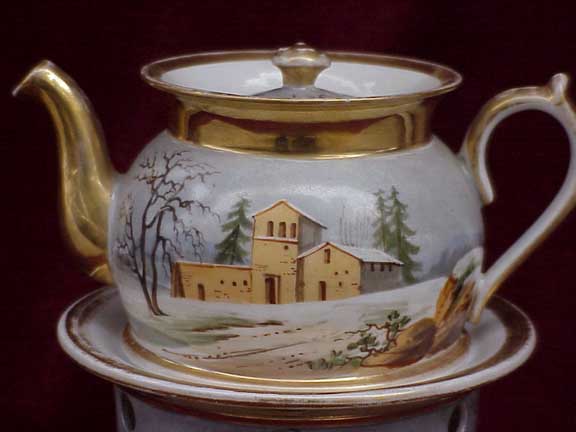 ---
---
Click on your back button to return to the previous page.
---
ZSOLNAY // FURNITURE // GLASS // PORCELAIN // POTTERY // METAL
LIGHTING // PAINTINGS // EPHEMERA // TEXTILES // GOTHIC // MISCELLANEOUS
THE DRAWING ROOM OF NEWPORT AND THE ZSOLNAY STORE HOME PAGE
---
The Drawing Room is located at 152-154 Spring Street, Newport, Rhode Island 02840.We are open daily from 11 am to 5 pm and by appointment. If you have an interest in an item listed in this document or wish to purchase an item, please call us at 1-401-841-5060 (cell phone 401-261-3980). The Partnership of Gacher and Santi has been in business for over 30 years. We have been located in Newport since 1985. Our email address:

is: drawrm@hotmail.com All images copyright by F. Santi, 2006

Free counters provided by Honesty.com.

Visitors since 01-17-01