The Dance Card Museum
________________________________________________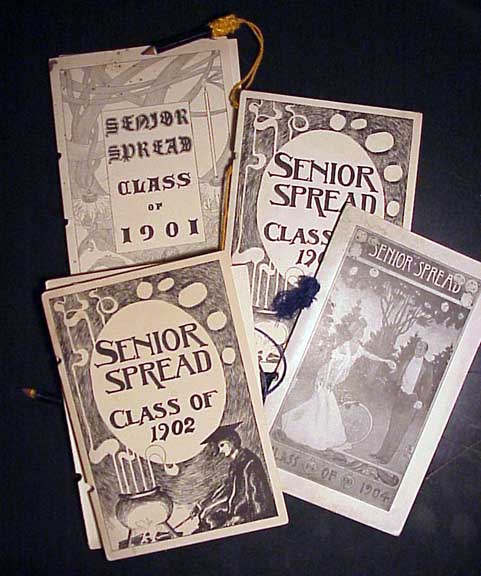 # 4983. A set of four rare American Dance cards from Harvard University. First is titled "Senior Spread Class of 1902" - size 3 7/8" x 5 3/4". The 1902 Senior Spread Committee included Remsen Brinckerhoff Ogilby, Richard Elbert Edwards and Frederick Indersoll Emery. Patronesses included (as noted): Mrs. William A. Bancroft, Mrs. L.B.R. Briggs, Mrs. Richard H. Dana, Mrs. Arthur Lithgow Devens, Mrs. Richard C. Divey, Mrs. Charles W. Eliot, Mrs. Woodward Emery, Mrs. F.L.Higginson, Mrs. William J. Ladd, Mrs. William Lawarence, Mrs. Thomas Motley, Mrs. M.H. Richardson, Mrs. Joseph B. Russell, Mrs. Charles S. Sargent, Mrs. N.S. Shaler, Mrs. James J. Storrow, Mrs. Barrett Wendell, Mrs. Harold Williams and Mrs. Alfred Winsor. Of the 22 dances listed in this card, the bearere had filled out all but 4. This was a very busy night for the dancer. The was a card of a gentleman as all the dances partners are ladies. The most interesting and unusual dance listed is the "Portland Fancy." Condition of this card: separated outer card. We have a duplicate of the 1902 card in about the same condition. There is a 1901 "Senior Spread Class of 1901" card in the same condition thought the pencil is missing from this card. There is also on this collection a 1904 card with the Senior Spread Committee as follows: Harold Garfield Dillingham, William Jackson Clothier and Chester Haven Robinson. Condition of this card is intact but the pencil is missing. The cover design reflects thematically art of the era with Japonisme influencing the theme. Price for the four card is: $1,000.00.
---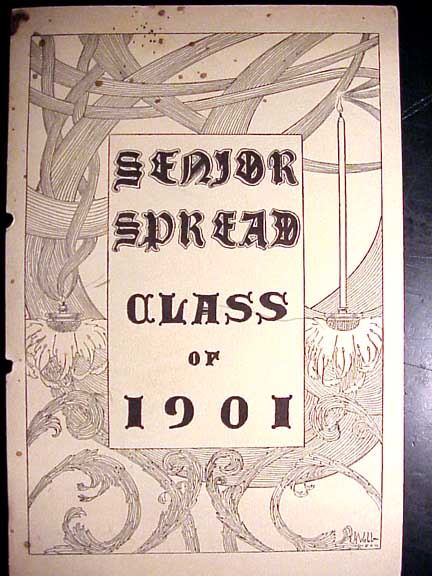 ---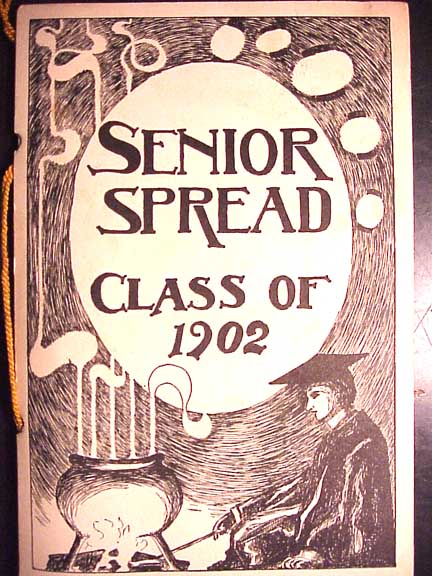 ---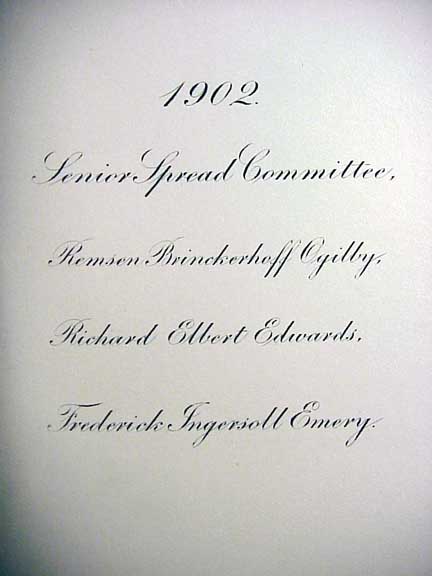 ---
THE DRAWING ROOM OF NEWPORT HOME PAGE
To go back to the Dance Card Museum Site
---
The Drawing Room is located at 152-154 Spring Street, Newport, Rhode Island 02840.We are open daily from 11 am to 5 pm and by appointment. If you have an interest in an item listed in this document or wish to purchase an item, please call us at 1-401-841-5060 (cell: 401-261-3980). The Partnership of Gacher and Santi has been in business for over 30 years. We have been located in Newport since 1985. All images copyright by F. Santi, 2005

Our Email address is: drawrm@hotmail.com

Free counters provided by Honesty.com.

Visitors since 01-17-01