John and Rico's
The GRAND TOUR
From
The Drawing Room Antiques.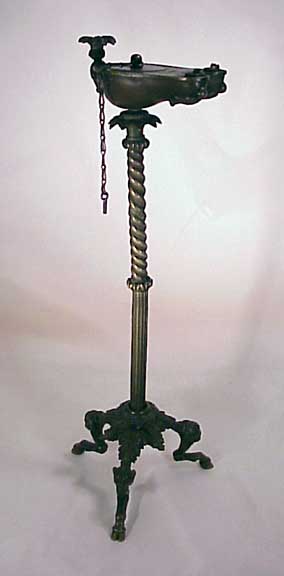 # 4836. A Grand Tour Roman Table Lamp. Late 19th century. A copy of a period Ancient Lamp from Rome. Bronze. Size: app. 14" tall; 5" across at the feet. Three hoofed feet each with ram head decoration support and foliate lower plinth in which a reeded and twisted column supports the oil font which has two wicks. Condition: The column is slightly bent; the oil font cover has a chain that is meant to be attached to the foliate crest: the chain link has been separated from the foliate crest. Signed: "L.CHIALI". Price: $1,650.00.
---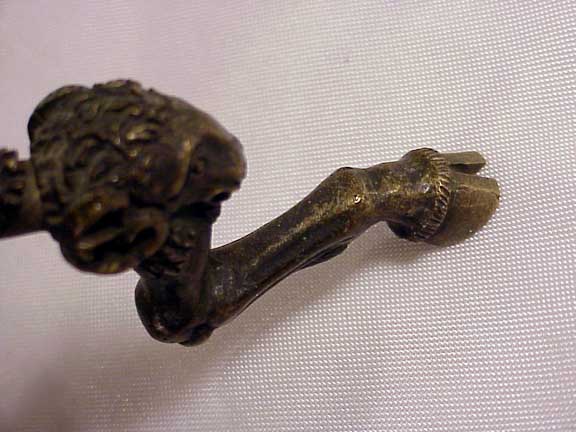 ---
---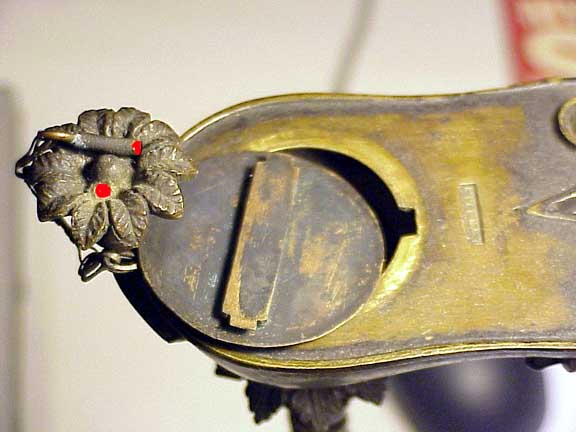 The red dot show the break: joining the dots together would show how the two pieces would fit together.
---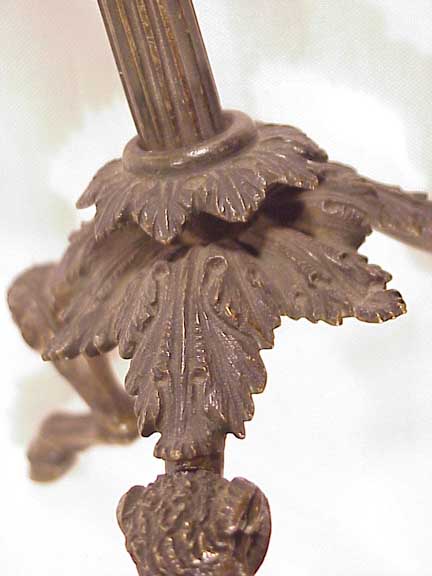 ---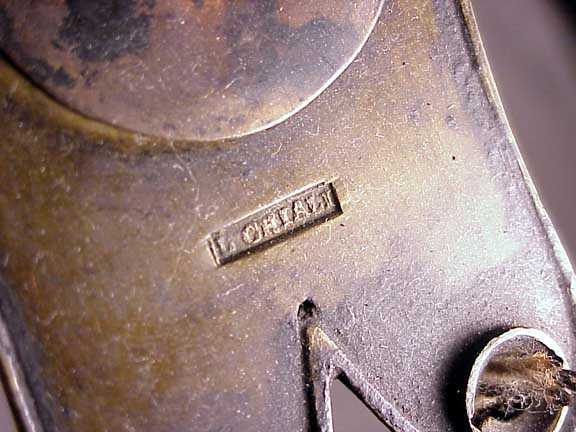 The Signature.
---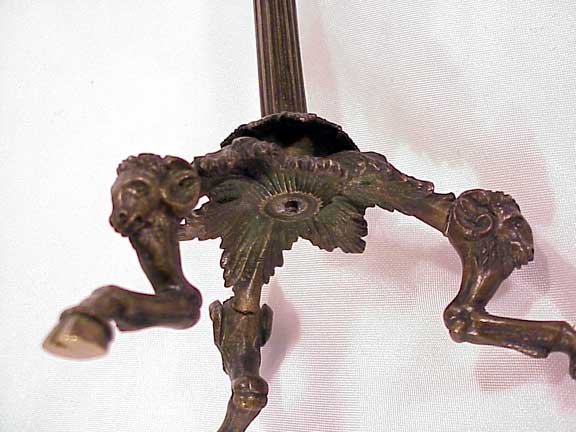 ---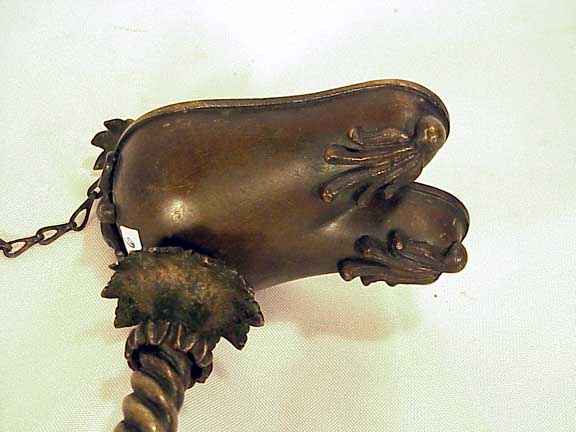 ---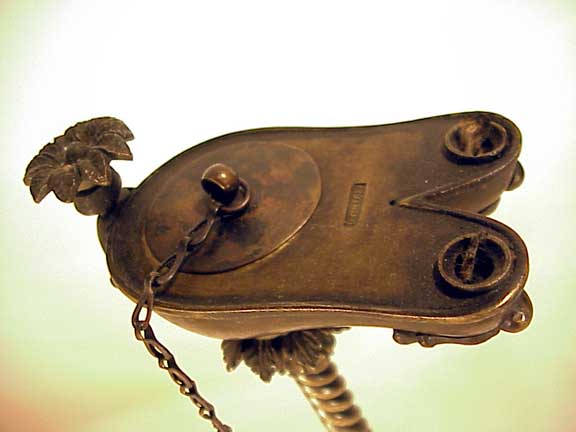 ---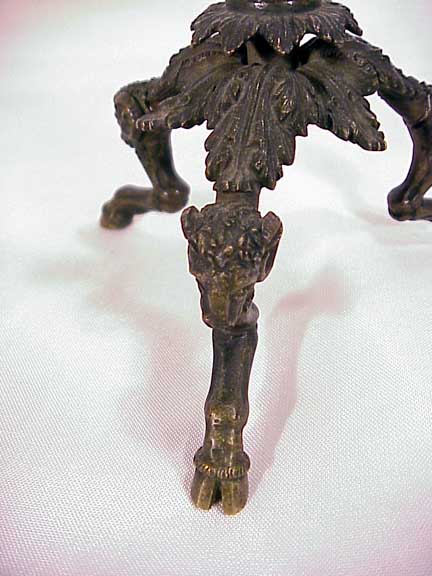 ---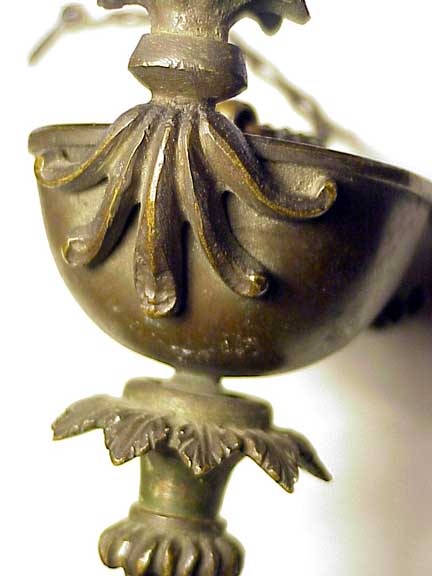 ---
Click on your back button to return to the previous page.
Offering a Luxury Bed and Breakfast Suite in the Heart of Newport
---
HOME PAGE FOR THE DRAWING ROOM OF NEWPORT
ZSOLNAY // FURNITURE // GLASS // PORCELAIN // POTTERY // METAL
LIGHTING // PAINTINGS // EPHEMERA // TEXTILES // GOTHIC // MISCELLANEOUS
---
The Drawing Room is located at 152-154 Spring Street, Newport, Rhode Island 02840.We are open daily from 11 am to 5 pm and by appointment. If you have an interest in an item listed in this document or wish to purchase an item, please call us at 1-401-841-5060 / cell 401-261-3980. The Partnership of Gacher and Santi has been in business for over 30 years. We have been located in Newport since 1985. Our email address

is: drawrm@hotmail.com All images copyright by F. Santi, 2005