Antique Lighting
from The Drawing Room Antiques
152 Spring Street
Newport, RI 02480
1-401-841-5060
---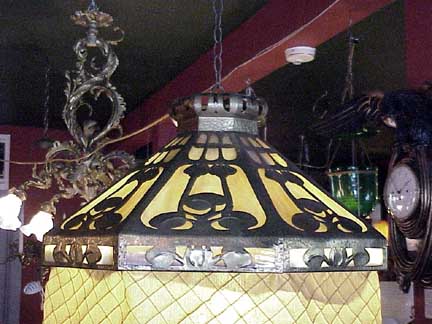 Item # 4313. An electric Arts and Crafts / Art Nouveau / Secession era Chandelier. This is a period fixture, c. 1915. Size: 25" across and 14" tall. Suspended from a single chain. New wiring, old sockets that came with this chandelier. Material: bright gold brass inset with yellow slag glass panels. There is a metal wire under the lip where there was probably a beaded fringe attached; now there is a quilted gold fabric hanging from that wire. Condition: new wiring and there is small loss to one of the panels as shown in one of the photos (does not show from the outside). Price: $2,750.00.
---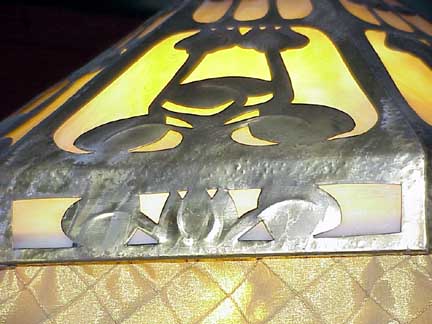 ---
---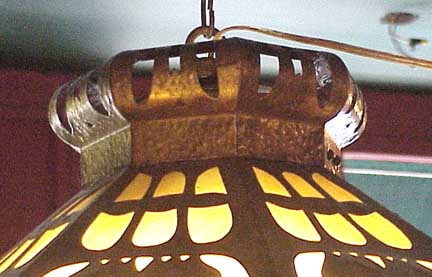 ---
---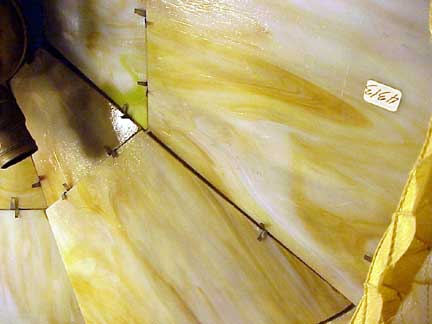 ---
---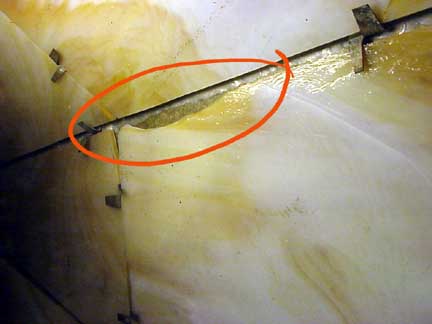 ---
ZSOLNAY // FURNITURE // GLASS // PORCELAIN // POTTERY // METAL
LIGHTING // PAINTINGS // EPHEMERA // TEXTILES // GOTHIC // MISCELLANEOUS//CLOCKS
---
THE DRAWING ROOM OF NEWPORT AND THE ZSOLNAY STORE HOME PAGE
---
The Drawing Room is located at 152-154 Spring Street, Newport, Rhode Island 02840.We are open daily from 11 am to 5 pm and by appointment. If you have an interest in an item listed in this document or wish to purchase an item, please call us at 1-401-841-5060 (cell 401-261-3980).
Our Email Address is:

drawrm@hotmail.com