Antique Porcelain from
The Drawing Room Antiques
152 Spring Street
Newport, RI 02840
---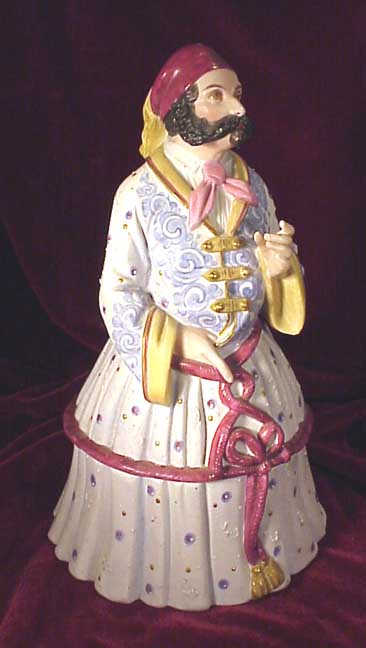 # 1887. A fine and rare porcelain Personage tobacco jar. Painted parian: unglazed on the outside and glazed in the inside. This Tobacco box is 10" tall or about 25cm tall. This figure looks like it is made of icing: the painted decorations are for the most part pastel colors and the details are very charming. The figure (we are not sure exactly the subject) may be Edouard Strauss who was the brother of Johann Strauss Jr. Edouard lived between 1835-1916. He was a composer in his own right and was very handsome. The Figure may also be Honore Balzac. Dressed in a Victorian "Turkish" Gentleman's Smoking Attire: what more perfect form for a Tobacco Jar ! Condition: the is a very tight hairline from the inner rim down inside about 2 inches. No other condition problems. Price: $1,500.00.
---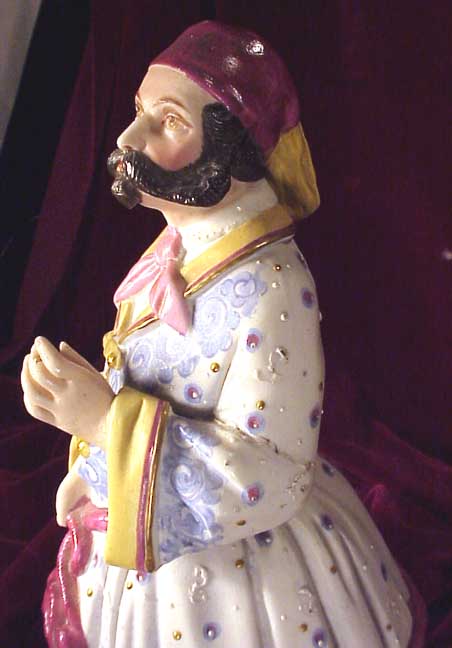 ---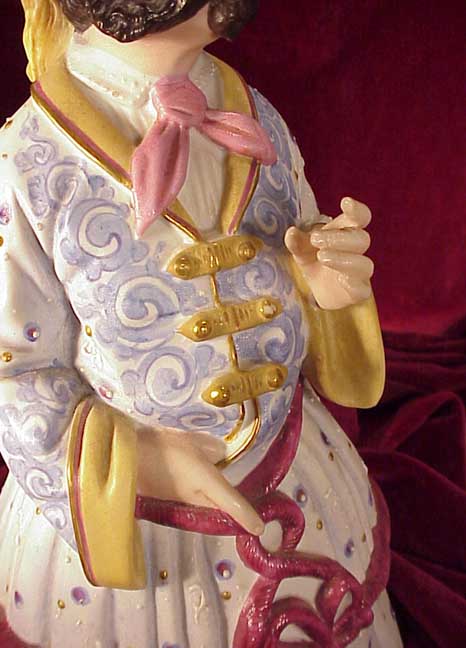 The frogs are matt and bright gold gilt.
---
---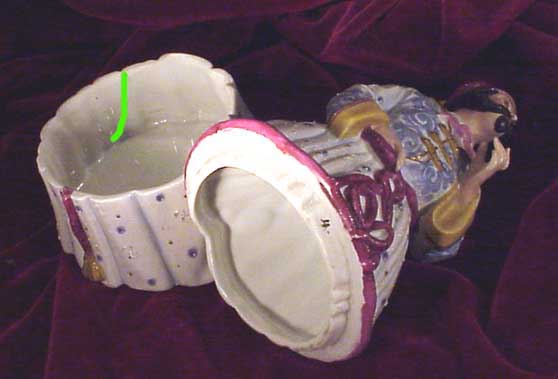 Please note the green line in the back of the bottom section denotes the hairline crack.
---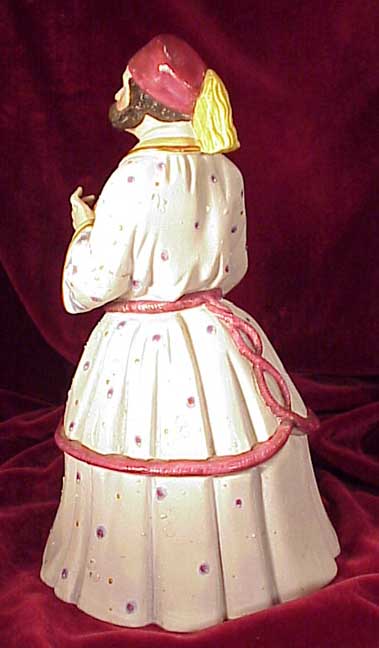 ---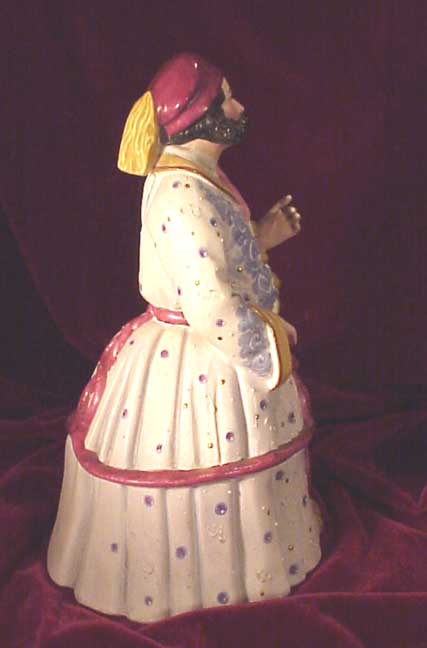 ---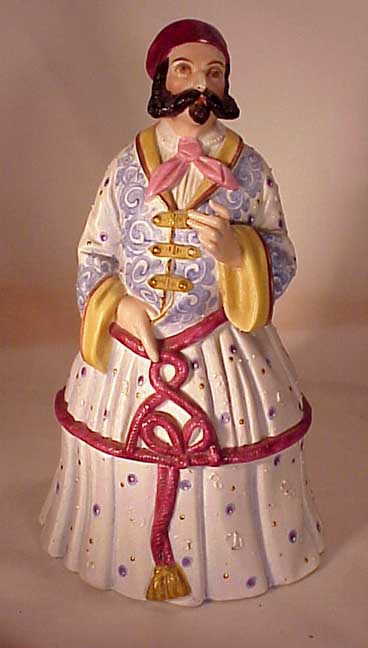 ---
ZSOLNAY // FURNITURE // GLASS // PORCELAIN // POTTERY // METAL
LIGHTING // PAINTINGS // EPHEMERA // TEXTILES // GOTHIC // MISCELLANEOUS//CLOCKS
---
THE DRAWING ROOM ANTIQUES HOME PAGE
---
The Drawing Room is located at 152-154 Spring Street, Newport, Rhode Island 02840.We are open daily from 11 am to 5 pm and by appointment. If you have an interest in an item listed in this document or wish to purchase an item, please call us at 1-401-841-5060 (cell phone 401-261-3980). We have been located in Newport since 1985. Our email address:

is drawrm@hotmail.com