Zsolnay Art Tile Collection
Circa 1878-1915
The Marriage of Ceramics to Architecture & Furniture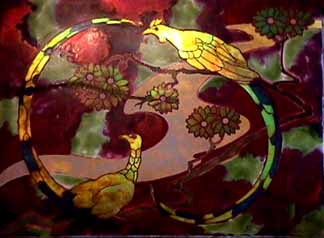 Tile # 8. This is the largest Zsolnay pictorial tile we have ever seen, 25¾" X 19¾" and believe it to be the only one in existence. Although there is one sizable corner over painted and a 14" crack, this piece remains a unique museum example. Circa 1900-1914 showing a late use of the Japanesque Aesthetic with Ringtail pheasants and dogwood possibly designed by artist Lajos Mack who specialized in exotic birds among other things. New chalked and blackened oak Secession style frame now holds this tile. Note: The dark repair line was greatly overpainted and that overpainting has been removed to reveal a very thin and much less noticeable glaze crack; also the contemporary wire frame has been removed. The signature scratched of Ronai on the back of the tile was discovered when the wire was removed. {hlnnn}
---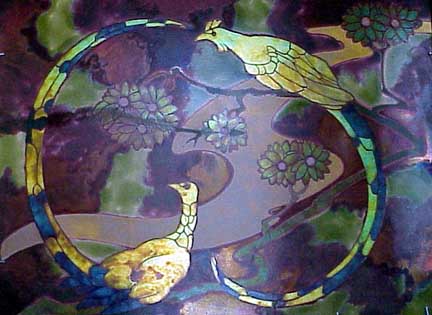 ---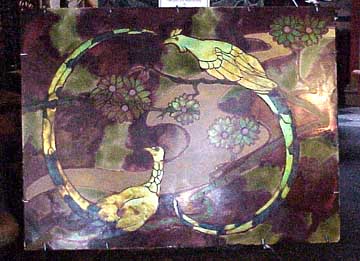 ---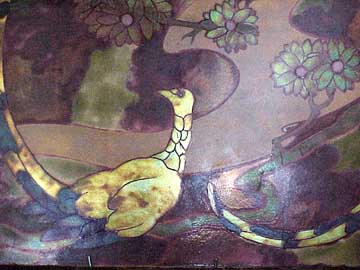 ---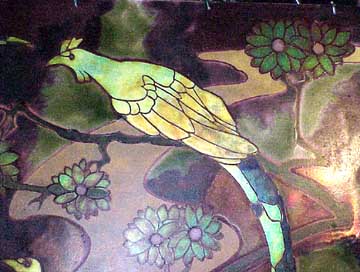 ---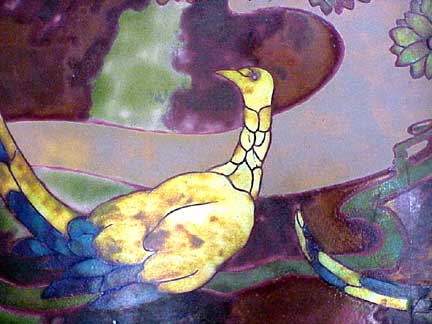 ---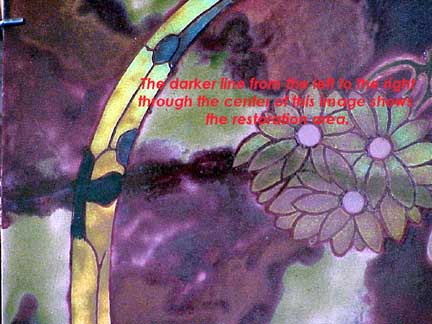 ---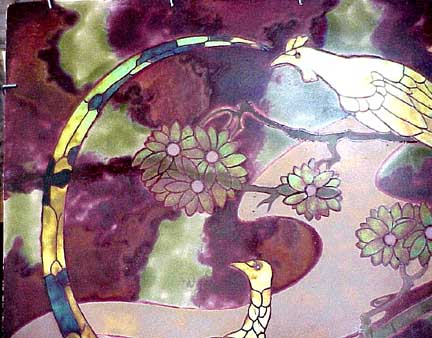 ---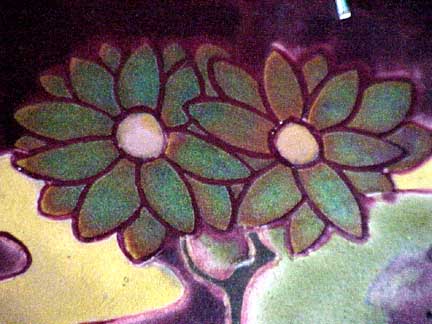 ---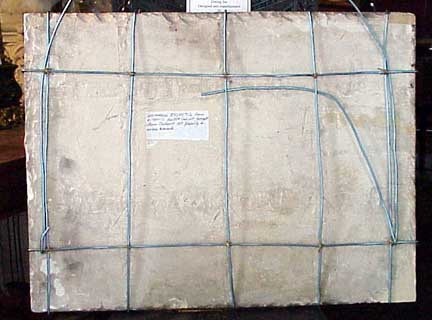 ---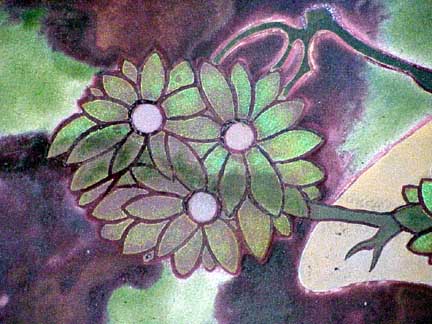 ---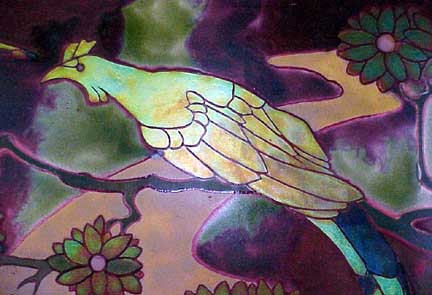 ---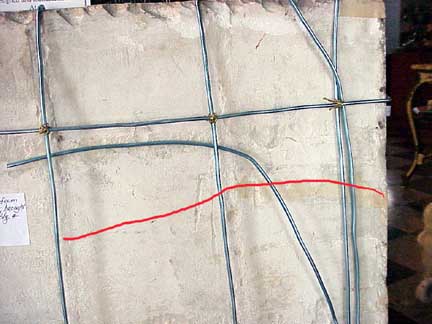 ---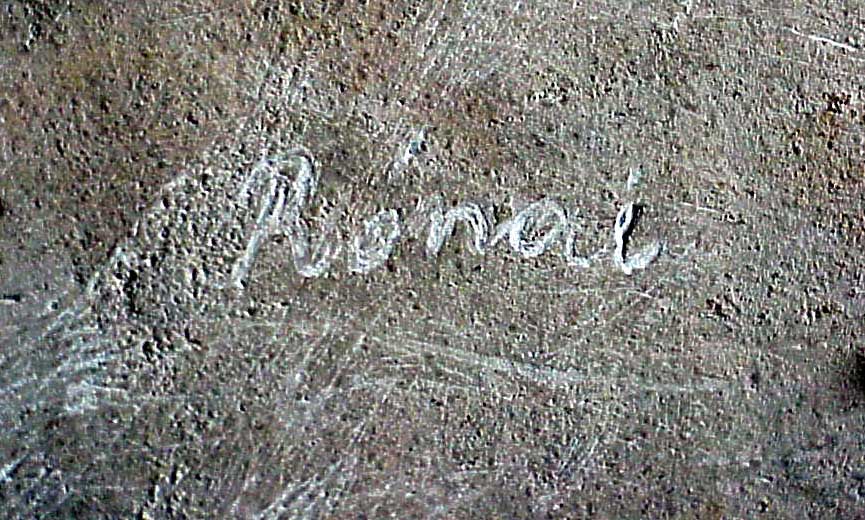 ---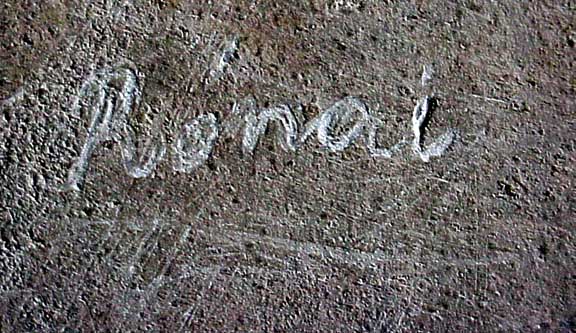 ---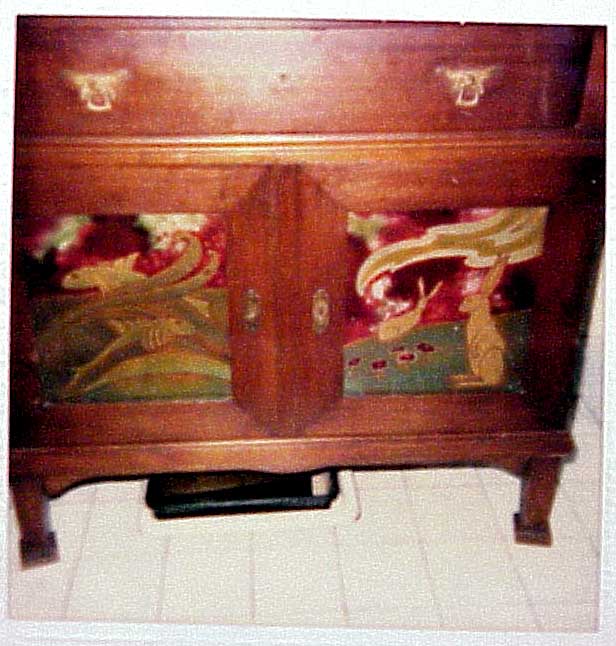 This last image shows the bottom of the sideboard that this tile was removed from.
---
CLICK ON YOUR BACK BUTTON TO RETURN TO THE PREVIOUS PICTURE
---
TO RETURN TO THE BEGINNING OF THE ZSOLNAY TILE SITE
---
If you have a question about any of the items in this gallery please drop us a line or Email us. Email us at: drawrm@hotmail.com. Our gallery The Drawing Room Antiques is located at 152-154 Spring Street, Newport, Rhode Island 02840 and our phone number there is 1-401-841-5060 / cell 1-401-261-3980.

Free counters provided by Honesty.com.

Visitors since 01-17-01