---
John and Rico's Miscellaneous Antiques from Their Drawing Room.
Marble Items, Folk Art & Miscellaneous Antiques.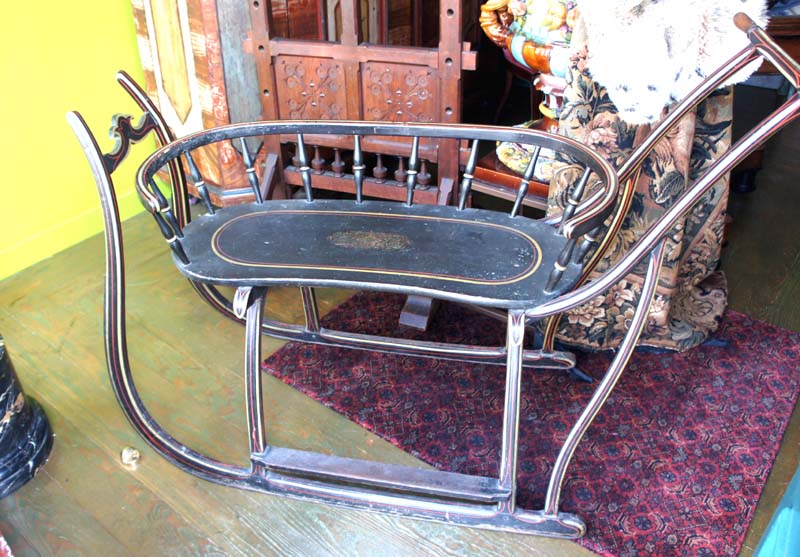 # 7009. An American 'push' sled. Mid-19th century. Wood and metal. Probably made in New England. This sled was meant to hold one or two children. Not meant to hold an adult. Size: handel to tip 49". The seat is 32.5" long and 12" deep and sits 20" off the ground. The runner span is 20.5" at the widest. There are iron runners covering the bottom of the wood runners. Condition: paint loss. There is colored line detailing throughout the sled. Rare to fine a example like this in such good condition. Found in the attic of a Greek-Revival carriage house in Central Connecticut. Price: $1,950.00.
---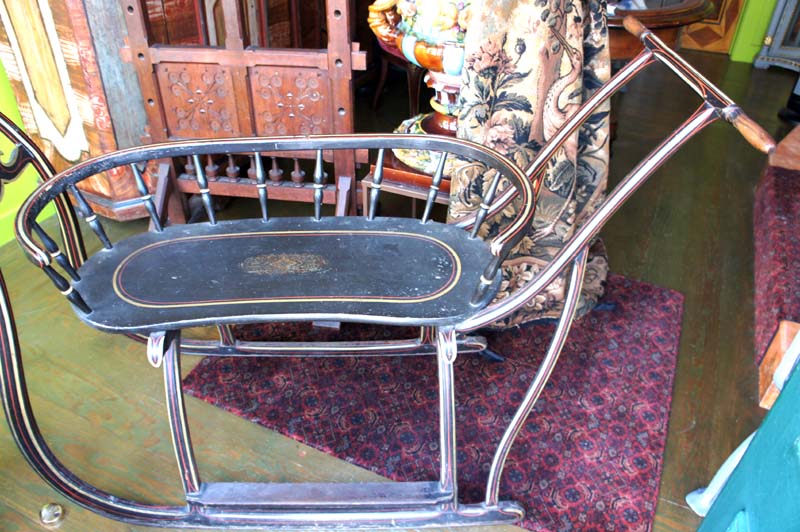 ---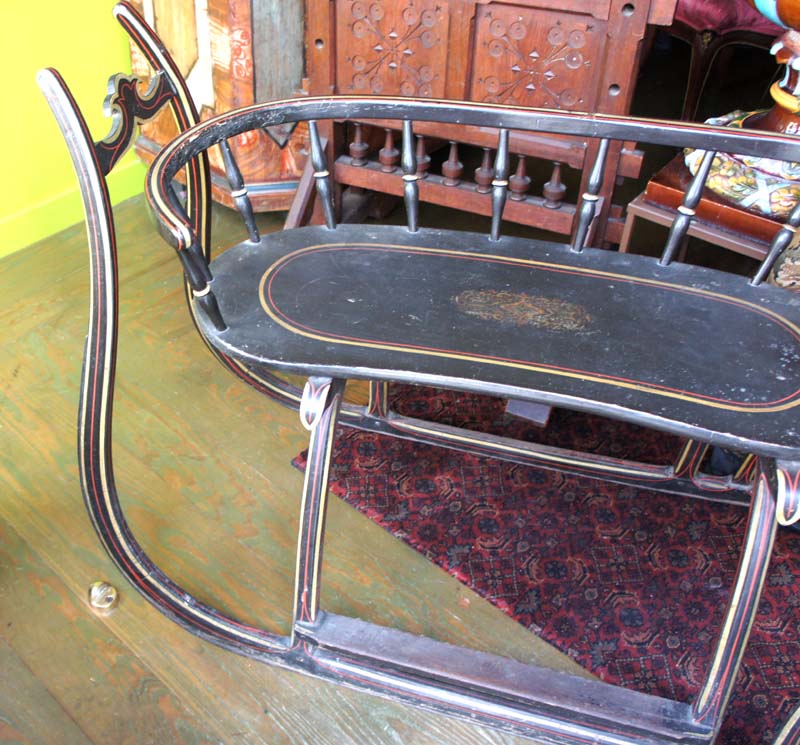 ---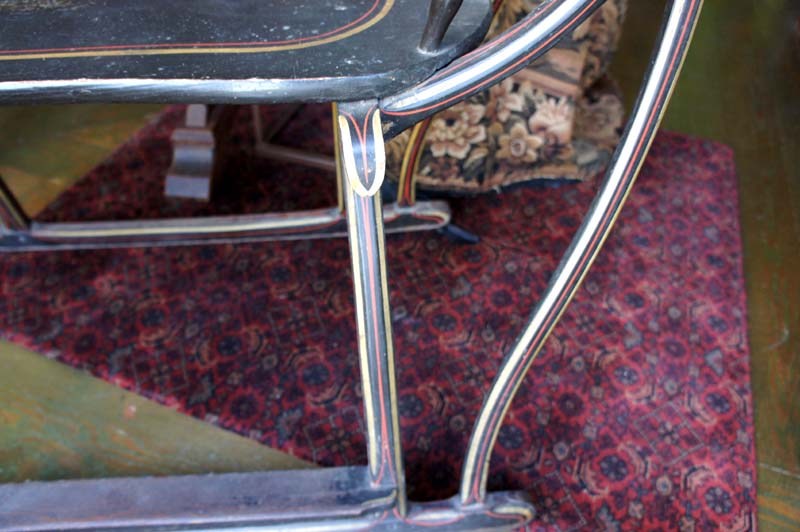 ---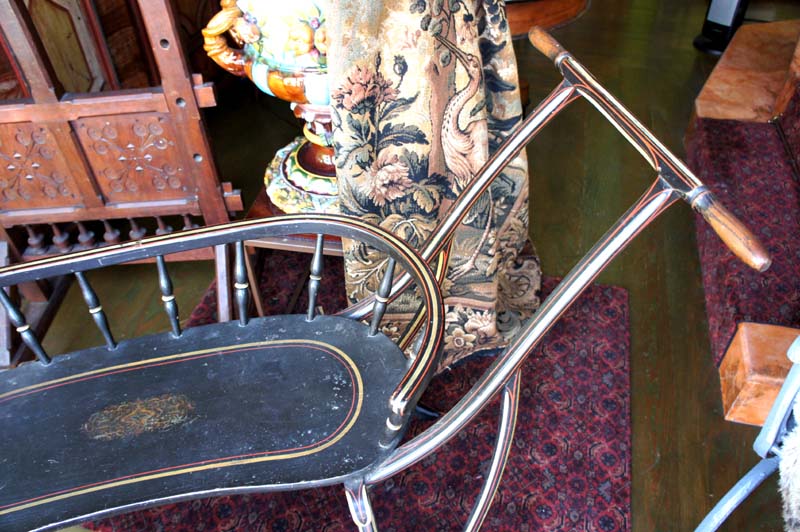 ---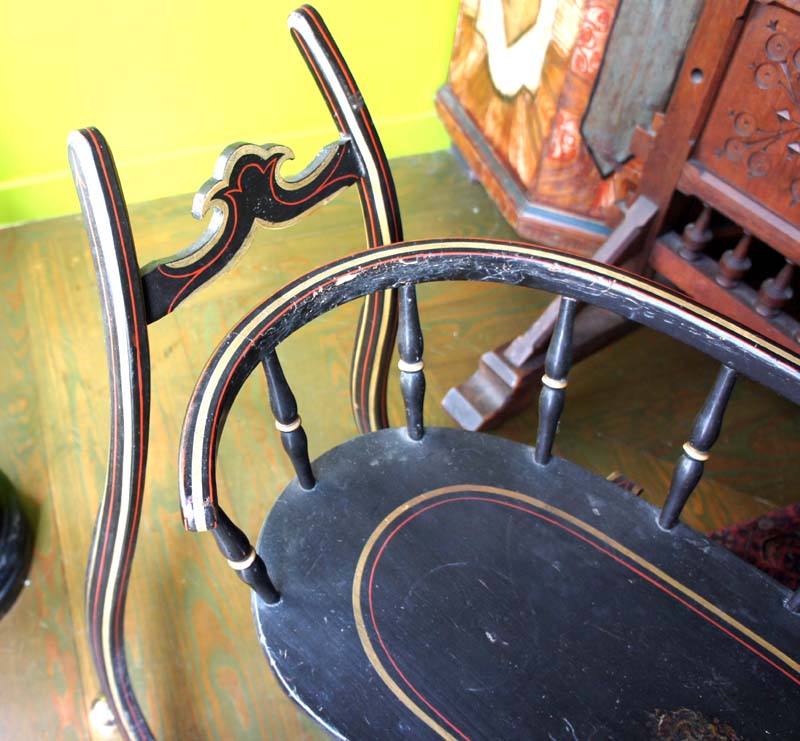 ---
---
ZSOLNAY // FURNITURE // GLASS // PORCELAIN // POTTERY // METAL
LIGHTING // PAINTINGS // EPHEMERA // TEXTILES // GOTHIC // MISCELLANEOUS
THE DRAWING ROOM OF NEWPORT AND THE ZSOLNAY STORE HOME PAGE
HOME PAGE FOR THE DRAWING ROOM OF NEWPORT
---
The Drawing Room is located at 152-154 Spring Street, Newport, Rhode Island 02840.We are open daily from 11 am to 5 pm and by appointment. If you have an interest in an item listed in this document or wish to purchase an item, please call us at 1-401-841-5060 (cell: 401-261-3980). The Partnership of Gacher and Santi has been in business for over 40 years. We have been located in Newport since 1985. Our email address

is: drawrm@hotmail.com

Free counters provided by Honesty.com.