John & Rico's
Ephemera from The Drawing Room of Newport
Books, Prints, Posters, Photographs, Autographs, Maps. etc.
and books written by John & Rico
Gift wrapping is available for smaller items and of course we can ship purchases to most destinations via UPS, U.S. Postal or Fedex.
__________________________________________________________
___________________________________________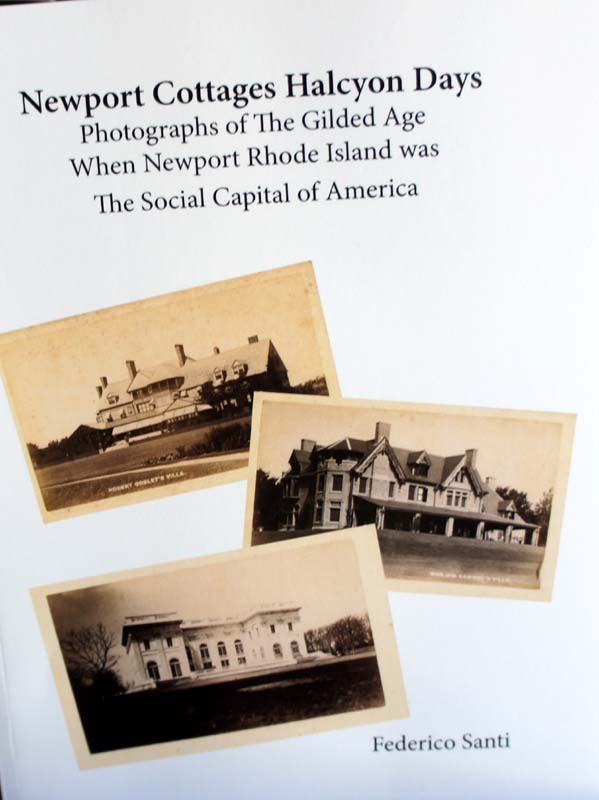 "Newport Cottages Halcyon Days"
Photographs of The Gilded Age When
Newport Rhode Island was The Social Capital of America"
Written by Federico Santi
# 7000. "Newport Cottages Halycon Days" tells the story of America's Favorite resort during the Gilded Age. Over 100 photos dating from 1880-1920 document Newport's architectural gems, many still standing today. Particularly noteworthy are dozens of never-published photos taken between 1885-1915 by Newport photographer Clarence Stanhope. Also reproduced are over 100 advertisements selling goods to the Bellevue Avenue elite and stunning engravings from magazines catering to an American public eager to learn more about the rich and famous who summered in their Newport Cottages. 137 Pages.
Available from AMAZON: ISBN: 9798711487951 - also available from The Drawing Room Antiques located at 152 Spring Street, Newport, RI 02840 Price: $20.00.
---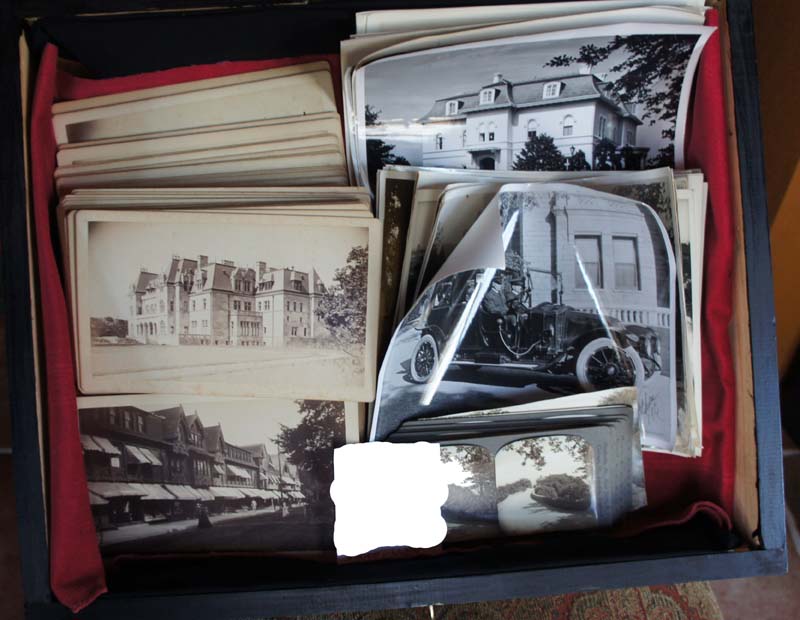 ---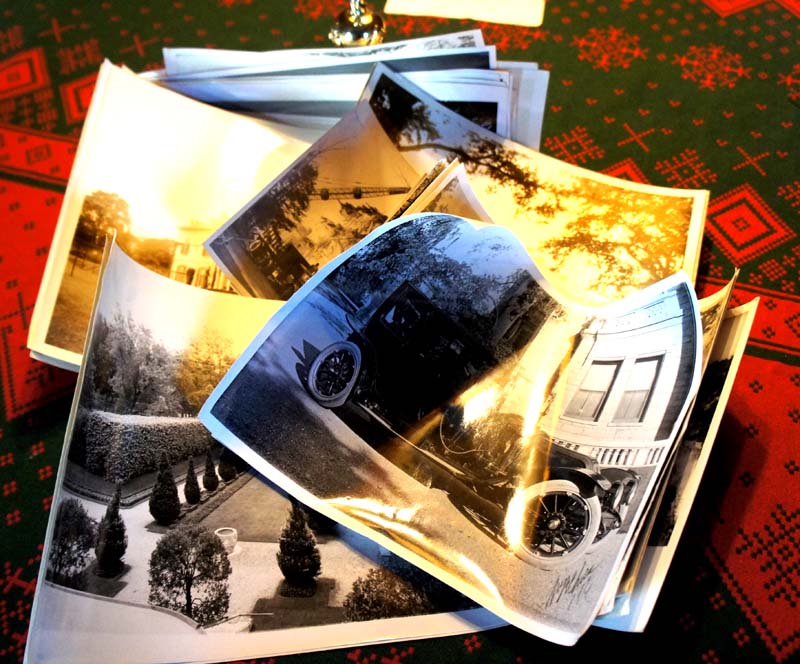 ---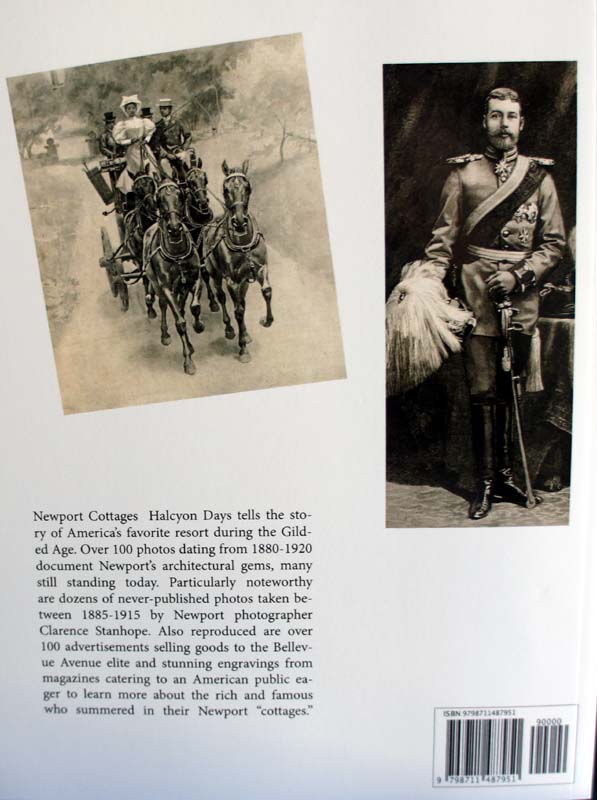 All the photographs in this book are for sale as a collection. There are 61 Clarence Stanshope photographs, 28 larger photographs and 7 smaller photographs. Sold only as a collection. This collection does not include any of the graphics, just the period historical photographs. Inquiries welcome: 401-261-3980.
---
Click on your back button to return to the previous page.
---
HOME PAGE FOR THE DRAWING ROOM OF NEWPORT
ZSOLNAY // FURNITURE // GLASS // PORCELAIN // POTTERY // METAL
LIGHTING // PAINTINGS // EPHEMERA // TEXTILES // GOTHIC // MISCELLANEOUS
---
The Drawing Room is located at 152-154 Spring Street, Newport, Rhode Island 02840.We are open daily from 11 am to 5 pm and by appointment. If you have an interest in an item listed in this document or wish to purchase an item, please call us at 1-401-841-5060 (cell: 401-261-3980). The Partnership of Gacher and Santi has been in business for over 30 years. We have been located in Newport since 1985. Our email address

is: drawrm@hotmail.com

Free counters provided by Honesty.com.

Visitors since 01-17-01