Fine Militaria from The Drawing Room of Newport Antiques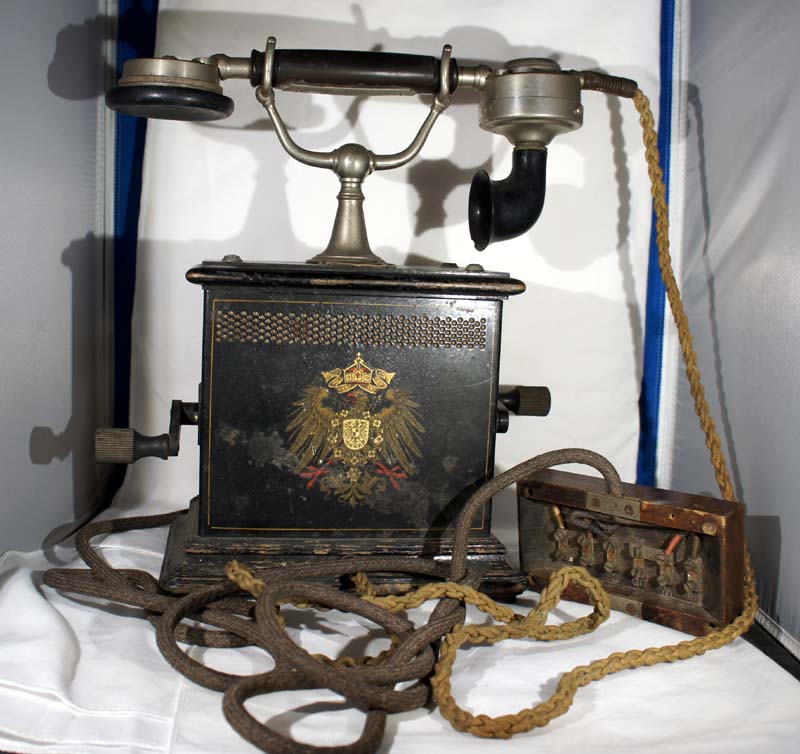 # 6081. A vintage Telephone: Imperial Era German Telephone: Fernsprechtischapparat OB 05. An impressive German telephone of the WWI era with two crank handles protruding from either side of the metal body. The body has a beautiful large Reichsadler transfer on each side. The body sits atop a wooden base with a corresponding wooden top which is stamped in several places. Impressed (among other notations) is the word Berlin. Several feet of cord is still attached to the base and the phone is complete. There is a small chip on the curved mouthpiece and there is a scratch on one side of the phone marring the transfer. . . .in storage in Newport for over half a century. We have not cleaned this item and do not intend to clean it. Price: $1,500.00.
---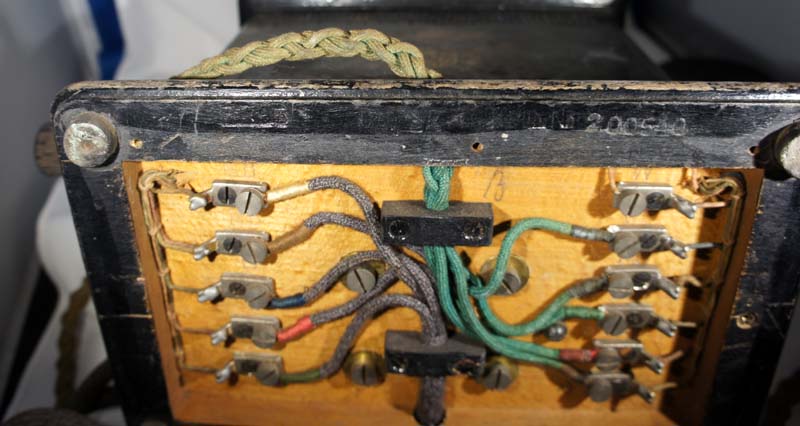 ---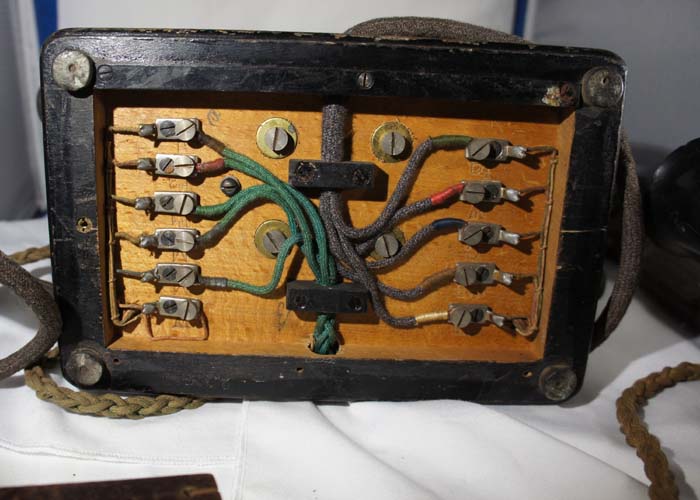 ---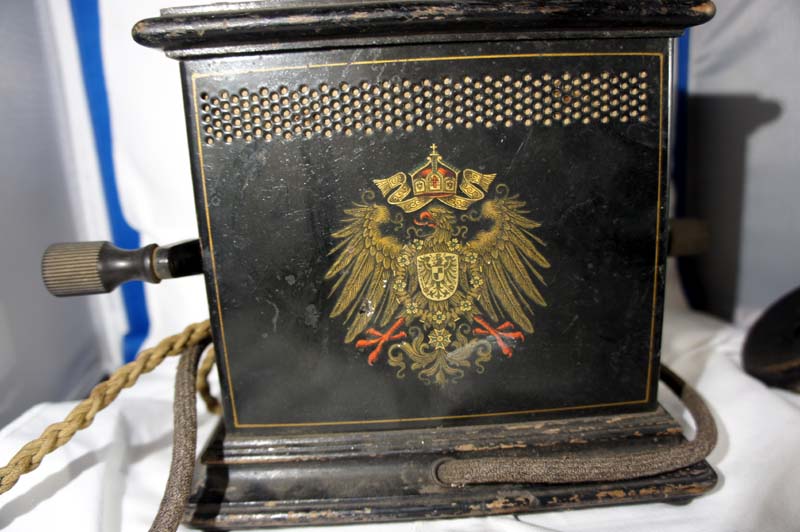 ---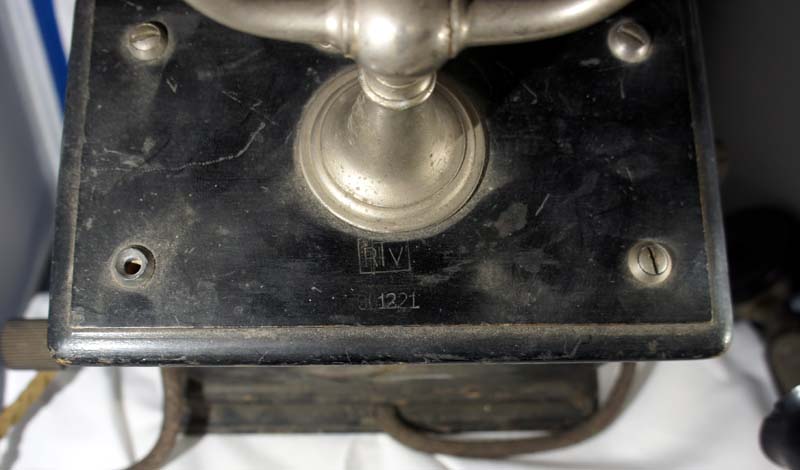 ---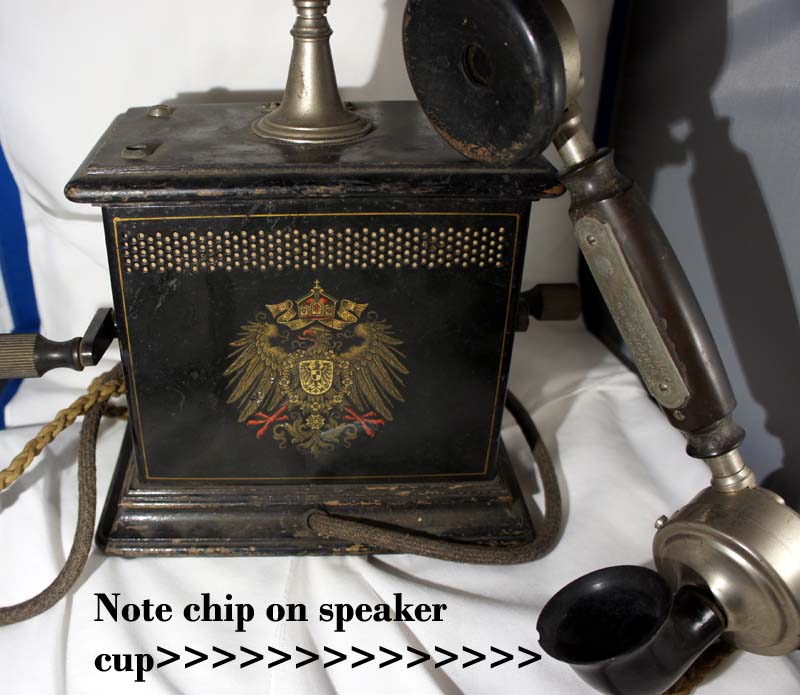 ---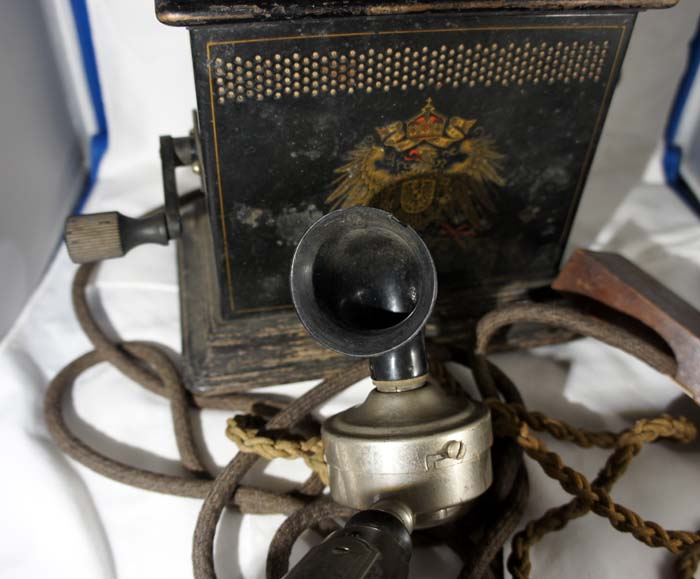 ---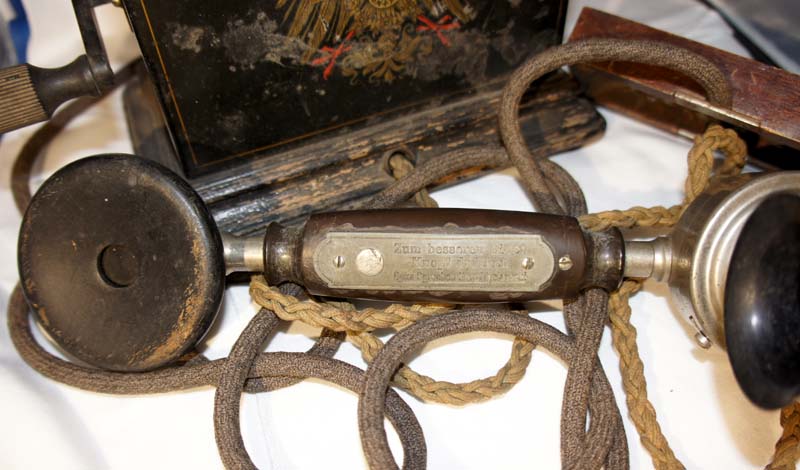 ---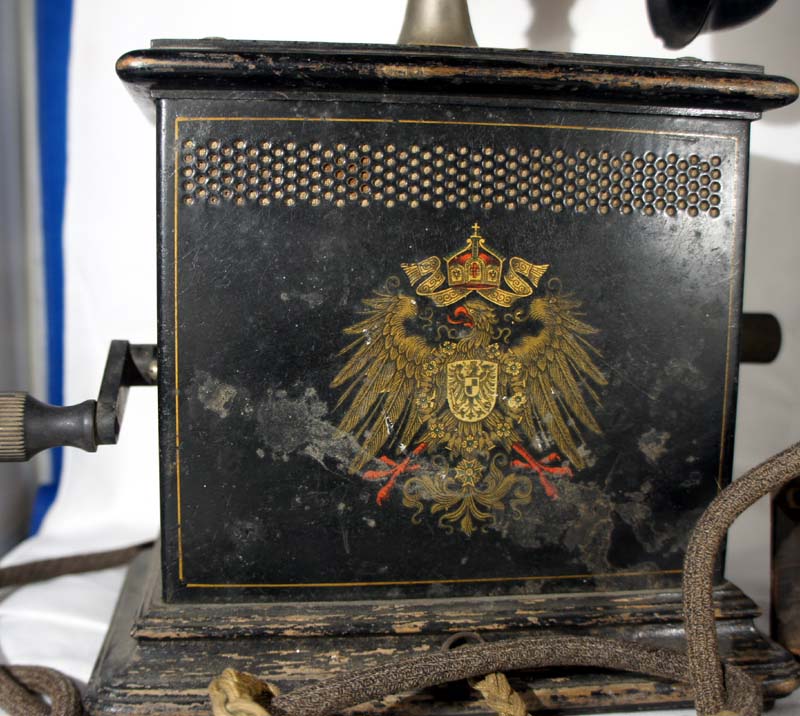 ---
Click on your back button to return to the previous page.
---
HOME PAGE FOR THE DRAWING ROOM OF NEWPORT ANTIQUES
ANTIQUE ZSOLNAY // ANTIQUE FURNITURE // ANTIQUE GLASS // ANTIQUE PORCELAIN // ANTIQUE POTTERY // ANTIQUE METAL
ANTIQUE LIGHTING // ANTIQUE PAINTINGS // ANTIQUE EPHEMERA // ANTIQUE TEXTILES // ANTIQUE GOTHIC // ANTIQUE MISCELLANEOUS
---
The Drawing Room is located at 152-154 Spring Street, Newport, Rhode Island 02840.We are open daily from 11 am to 5 pm and by appointment. If you have an interest in an item listed in this document or wish to purchase an item, please call us at 1-401-841-5060 (cell: 401-261-3980). We have been located in Newport since 1985. Our email address

is: drawrm@hotmail.com

Free counters provided by Honesty.com.