Antique Furniture from The Drawing Room.
# 6064. An American Rosewood Secretary. Circa 1845-55. Size: 21" deep x 48" wide and 60.75" tall. Condition: missing the marble top; each side has a split in the veneer from the top to the bottom; there are several chips to the carved decorations and several small mouldings missing. This secretary has been in storage for over a half century. We made an attempt to purchase it in 1988 and finally acquired it recently. We have not been able to find a similar example online. Tender loving care will correct the flaws in this Rococo cabinet piece. Consistent with the craftsmanship of Meeks or John Henry Belter or Alexander Roux. Purchased from a Newport Rhode Island local auction in 1952. Price: $7,500.00.
---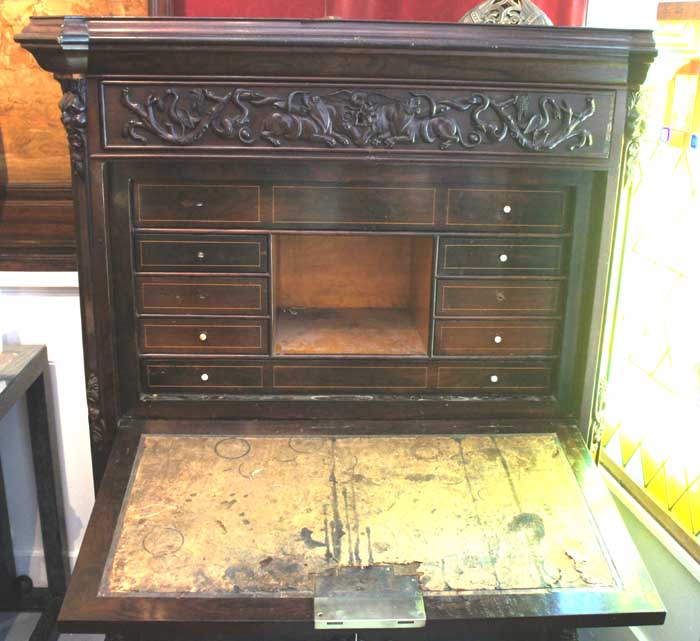 ---
---
---
---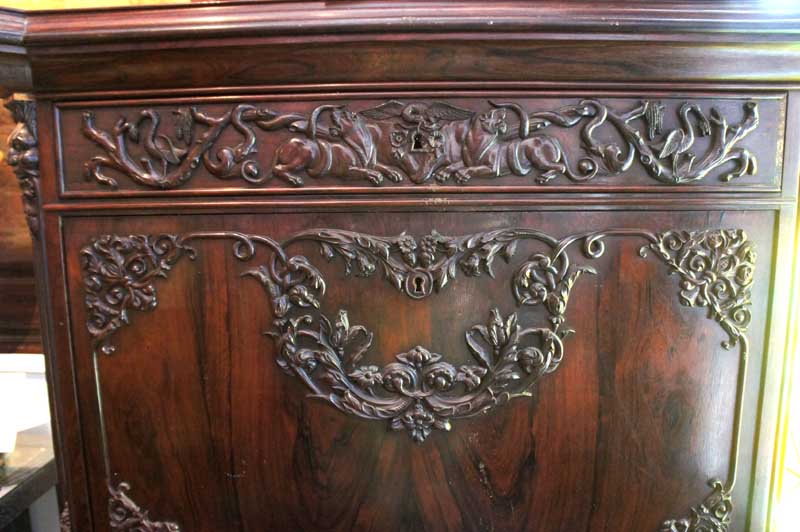 ---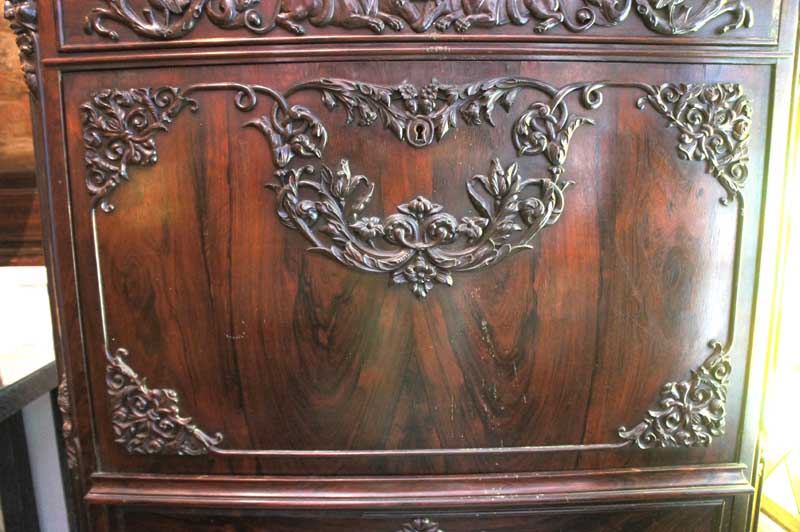 ---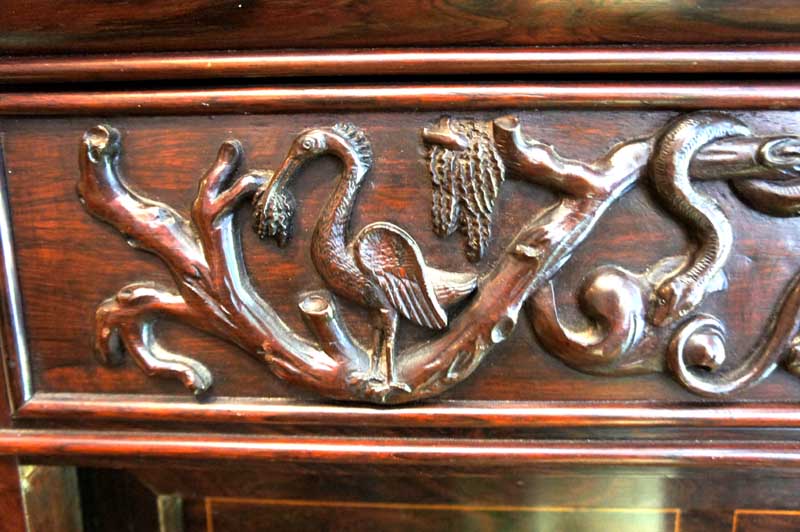 ---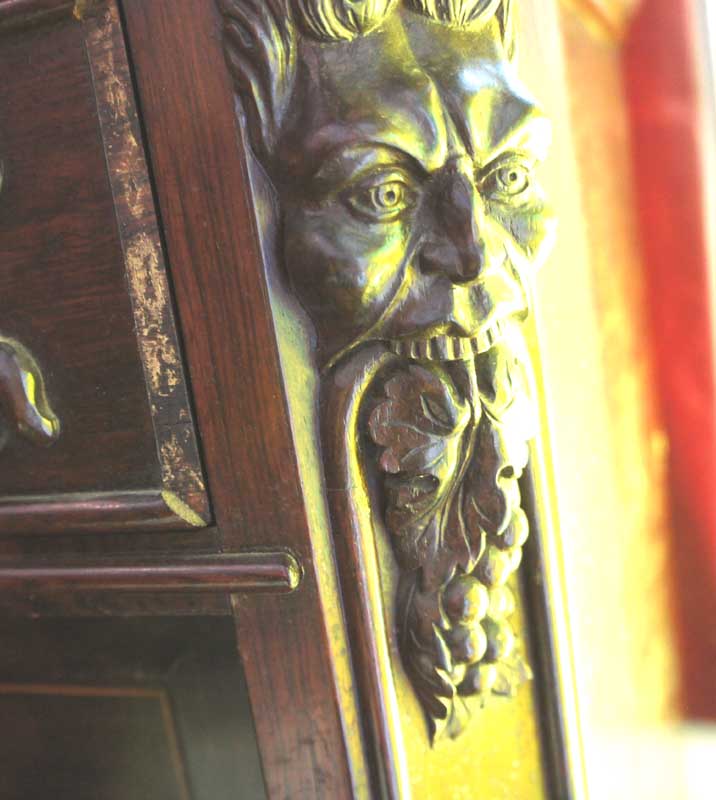 ---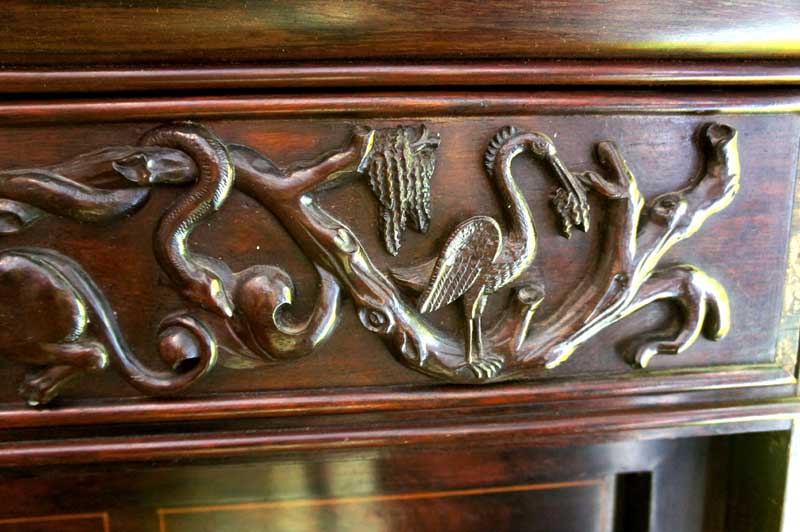 ---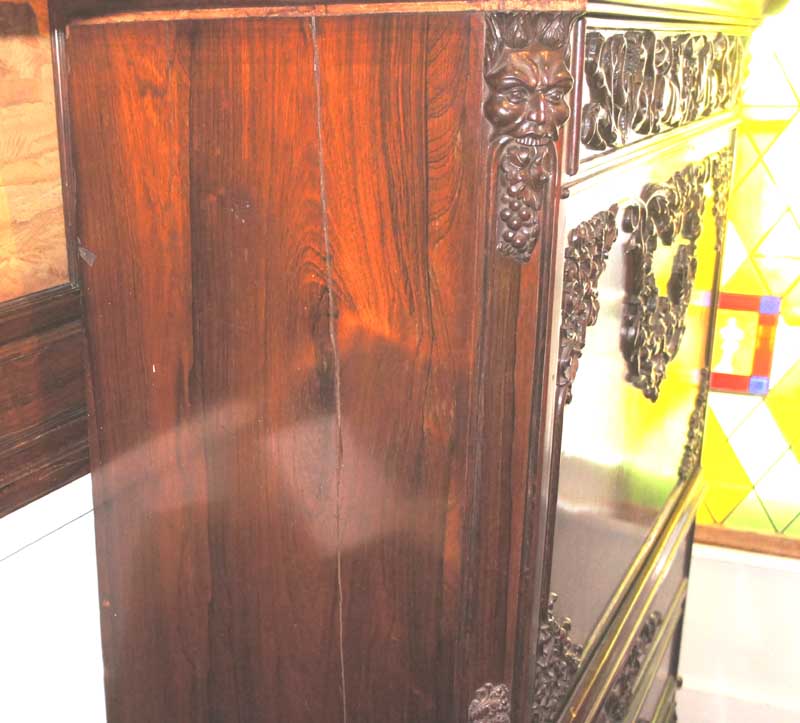 ---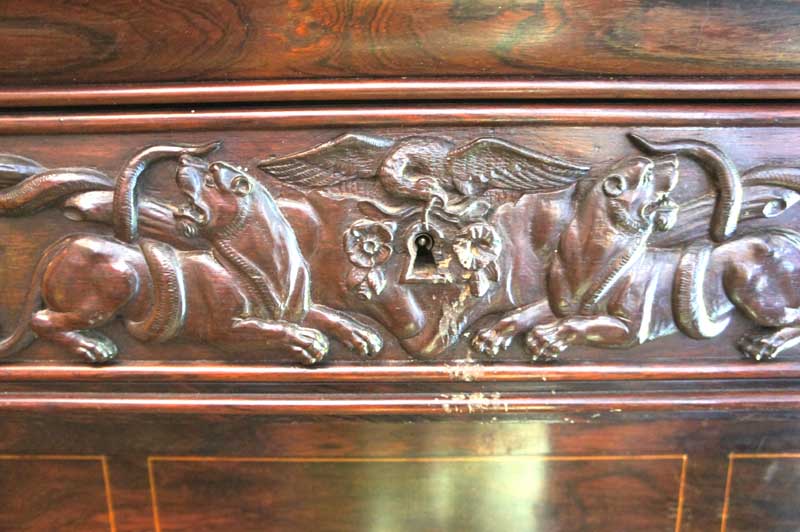 ---
HOME PAGE FOR THE DRAWING ROOM OF NEWPORT
ZSOLNAY // FURNITURE // GLASS // PORCELAIN // POTTERY // METAL
LIGHTING // PAINTINGS // EPHEMERA // TEXTILES // GOTHIC // MISCELLANEOUS
---
The Drawing Room is located at 152-154 Spring Street, Newport, Rhode Island 02840.We are open daily from 11 am to 5 pm and by appointment. If you have an interest in an item listed in this document or wish to purchase an item, please call us at 1-401-841-5060.. Our email address

is: drawrm@hotmail.com
Free counters provided by Honesty.com.