Antique Textiles from The Drawing Room.
# 5816. A collection of early 20th century tapestries. From a Newport Victorian home; the owner hired Richard Morris Hunt to update the interior around the turn of the century. The update included the installation of tapesteries in the grand hall and staircase. Commissioned from the firm of Baumgarten & Co. of New York City. There are several pieces in this collection. Condition: mostly in good usable / stable condition. Some minor tears and loosening of seams. The white numbers on the photos relate to this key: #1 Size is 12' long by 82" tall with a little curving on one end, the true squared size is 106" x 82". #2 is angled for a stairway: 20' x 4.5'. # 3 a rectangular bordered panel 13' x 87" with 2 small vertical panels app. 30" x 7' and 30" x 8'. These pieces were upholstered to the walls. The views have a Normandy Medieval theme. Machine made, perhaps a Jacquard Loom. Inquiries.
---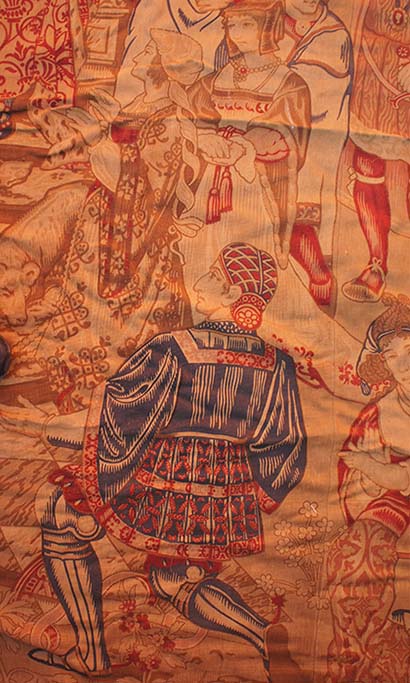 ---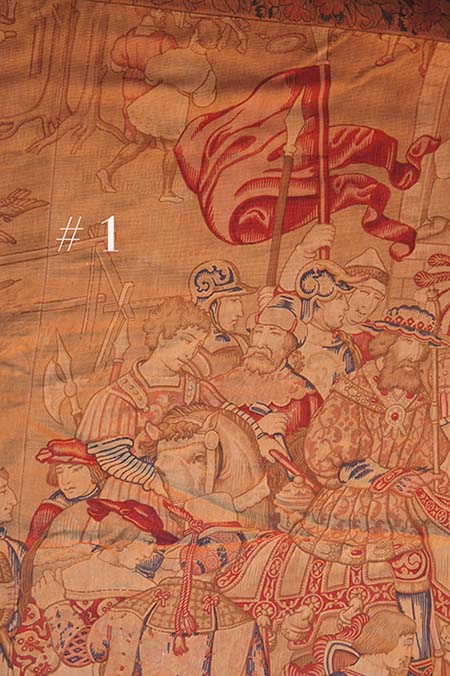 ---
---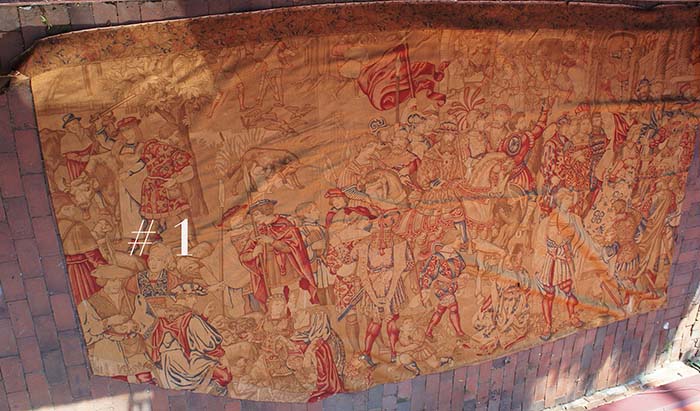 ---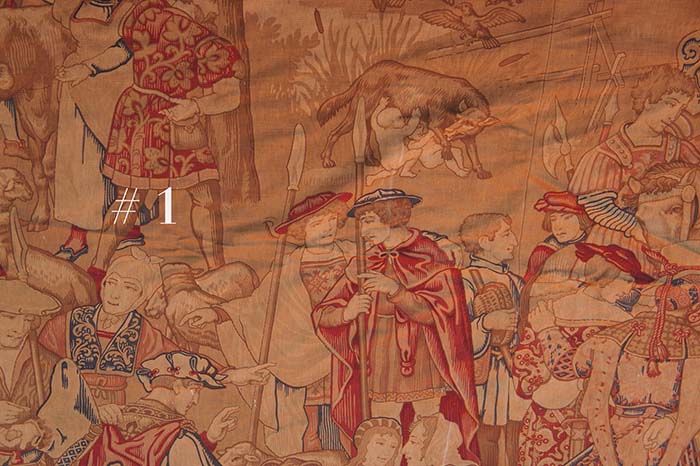 ---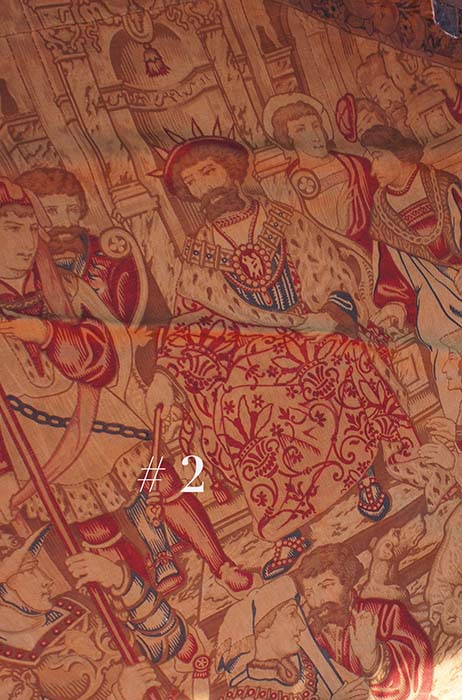 ---
---
---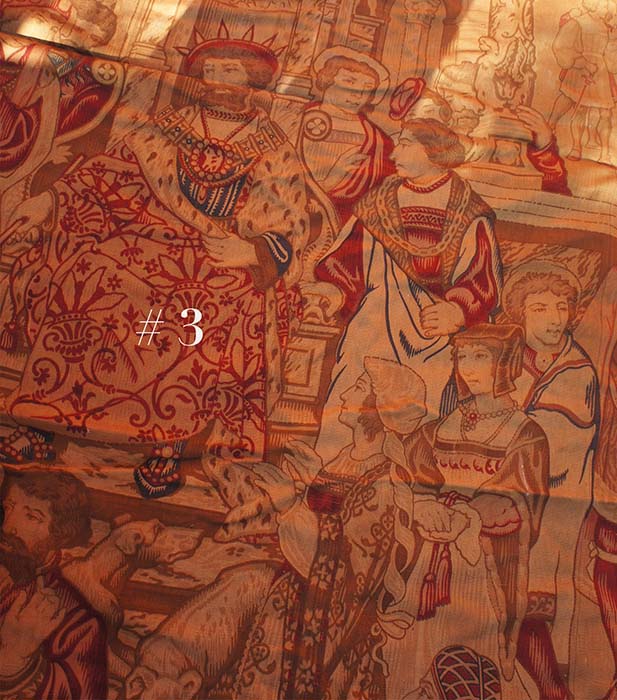 ---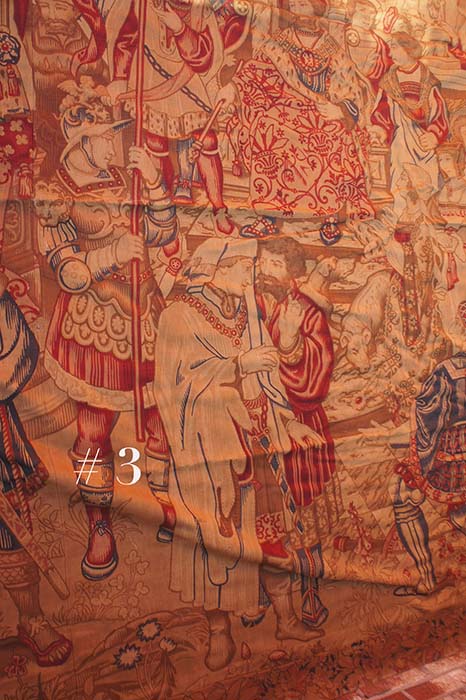 ---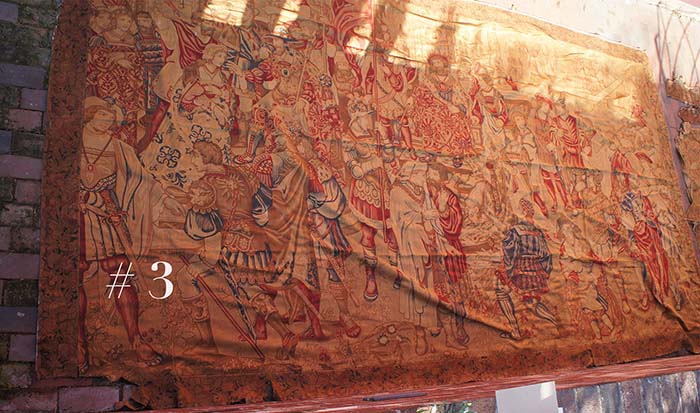 ---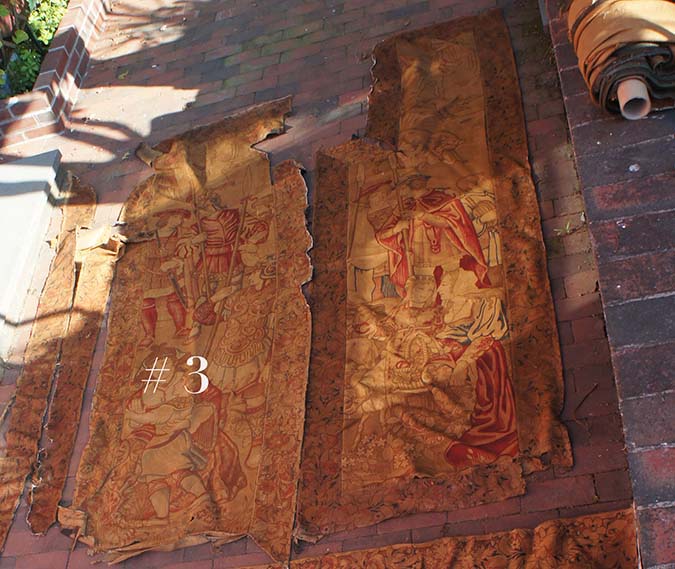 ---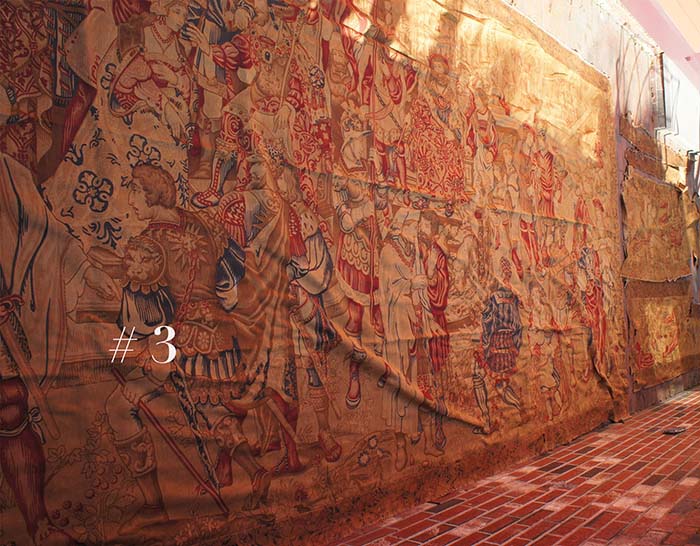 ---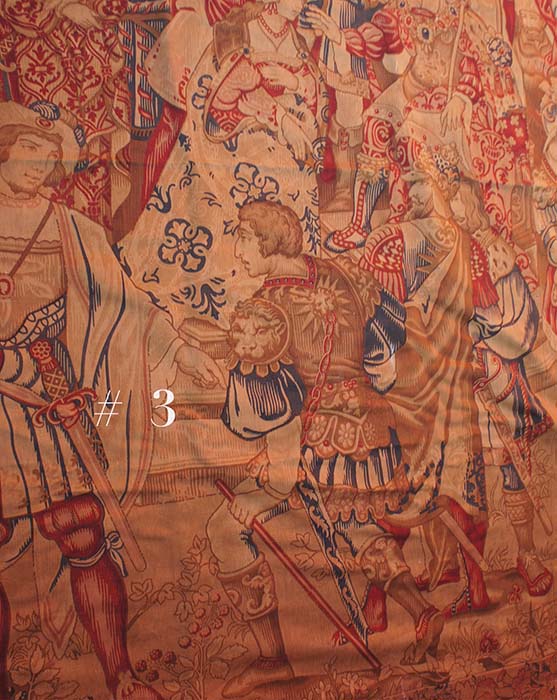 ---
HOME PAGE FOR THE DRAWING ROOM OF NEWPORT
ZSOLNAY // FURNITURE // GLASS // PORCELAIN // POTTERY // METAL
LIGHTING // PAINTINGS // EPHEMERA // TEXTILES // GOTHIC // MISCELLANEOUS
---
The Drawing Room is located at 152-154 Spring Street, Newport, Rhode Island 02840.We are open daily from 11 am to 5 pm and by appointment. If you have an interest in an item listed in this document or wish to purchase an item, please call us at 1-401-841-5060. We have operated The Drawing Room Antiques in Newport since 1985 Our email address

is: drawrm@hotmail.com All images copyright by F. Santi, 2021
Free counters provided by Honesty.com.