---
---
John & Rico's
Antique Jewelry
and
Objects de Vertu
Antiques from The Drawing Room of Newport.
____________________________________________________
We can ship any item we list online anywhere in the world !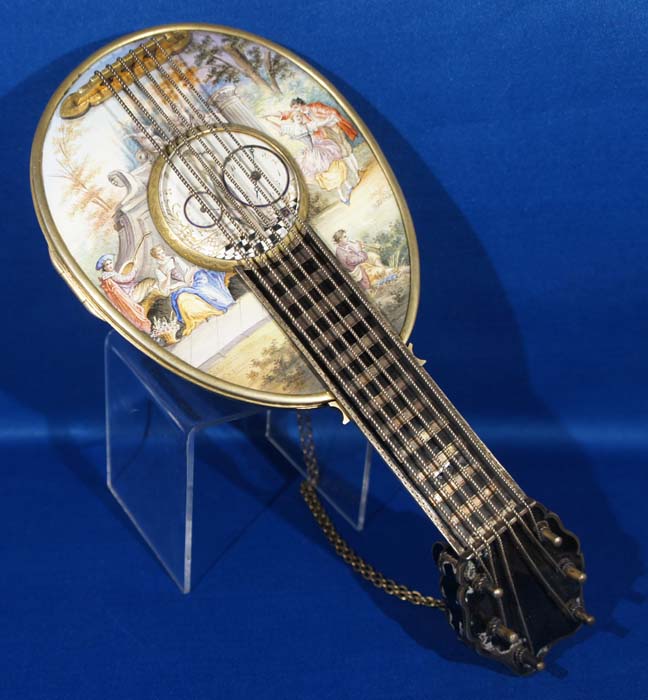 # 5709. A Viennese Gilded Silver and enamel lute form box. Size: the watch (Meuron & Comp - Neuchatel -verge movement) is 5 cm in diameter; the mandolin is 26.5 cm long x 12 cm wide x 7.5 cm deep. The box, body of the lute opens. There is enamel decorations on the outside and inside of the lute. Hall marks: "L" and "LP". The scenes are of Renaissance figures dancing, playing musical instruments and enjoying outside activities. Condition: the watch is not operating; there are considerable chips to the black enamel of the metal string arm. There is no damage to any of the enamel scenes. The watch is from the early to mid 19th century (tells time and date) and the lute is late 19th century. The face of the watch depicts a lady with one hand on the time and one hand on the date dials. She is standing on a checkered floor, the view is highly detailed. This is a suburb example of Viennese enamel work. POR
---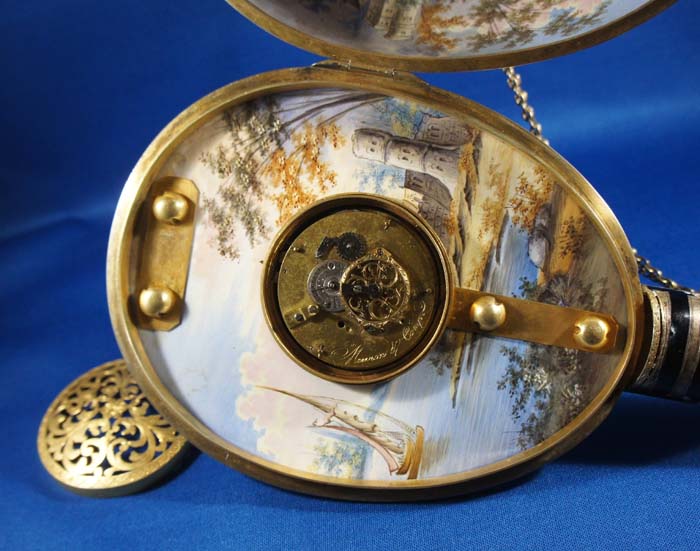 ---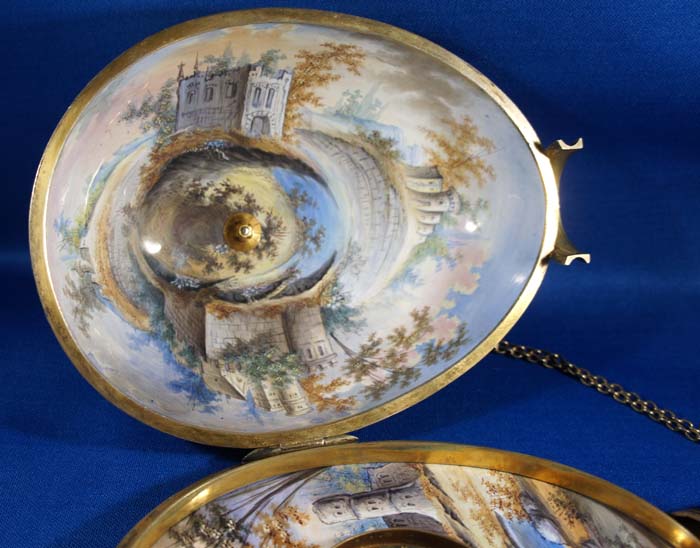 ---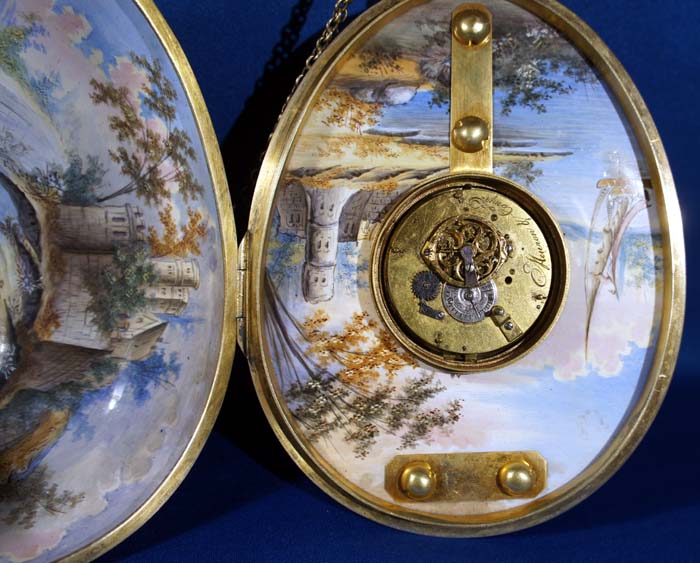 ---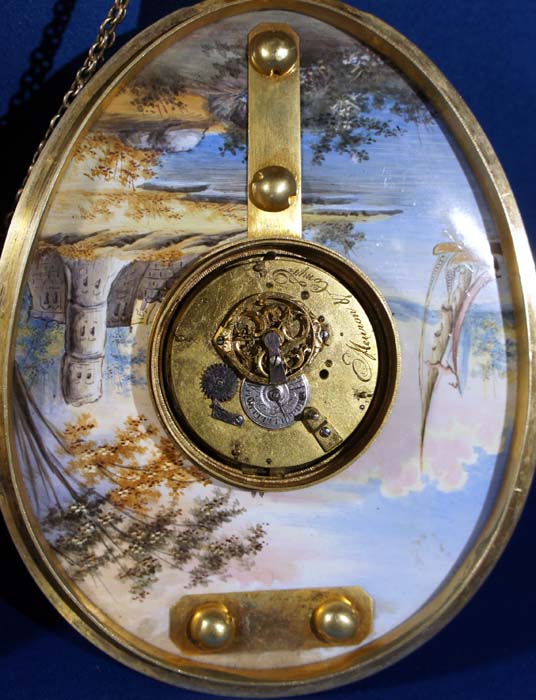 ---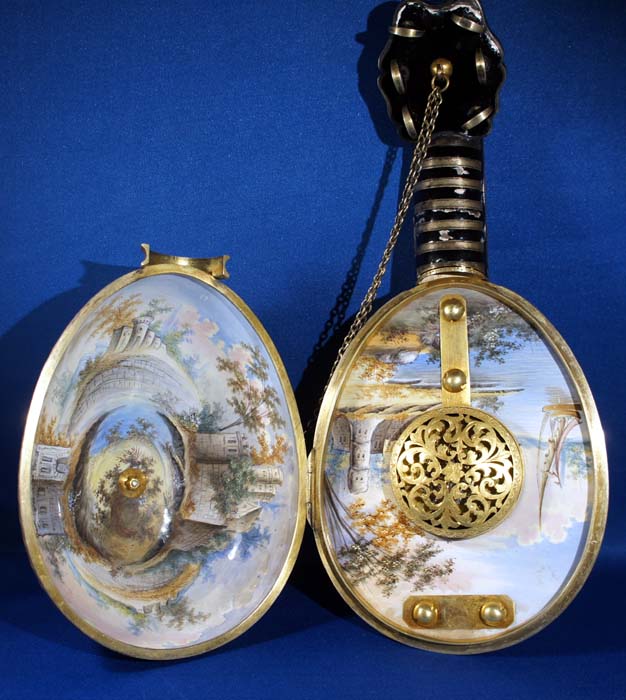 ---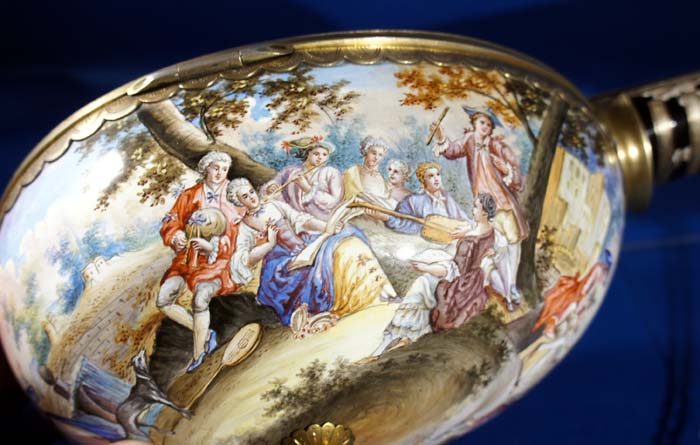 ---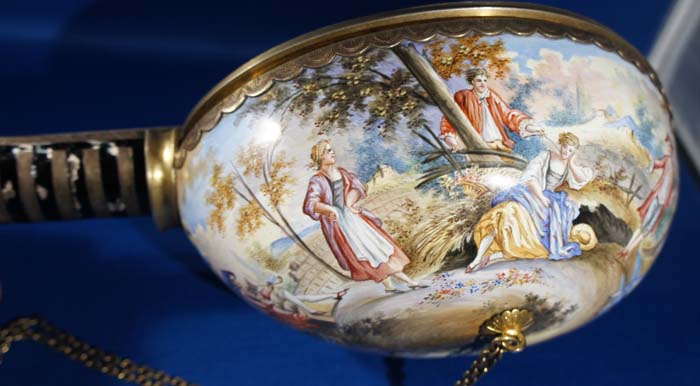 ---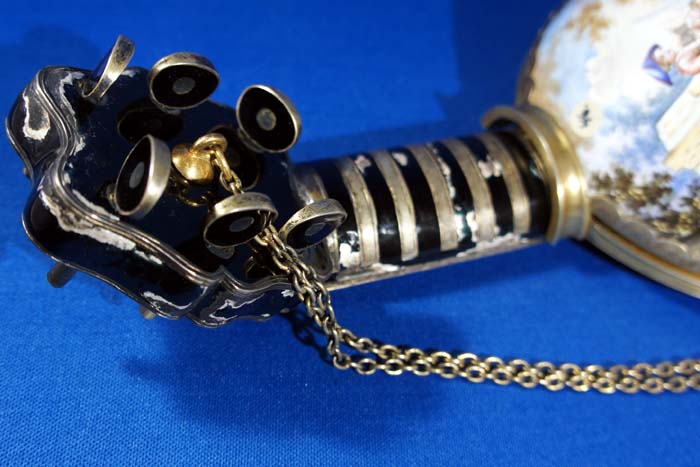 ---
---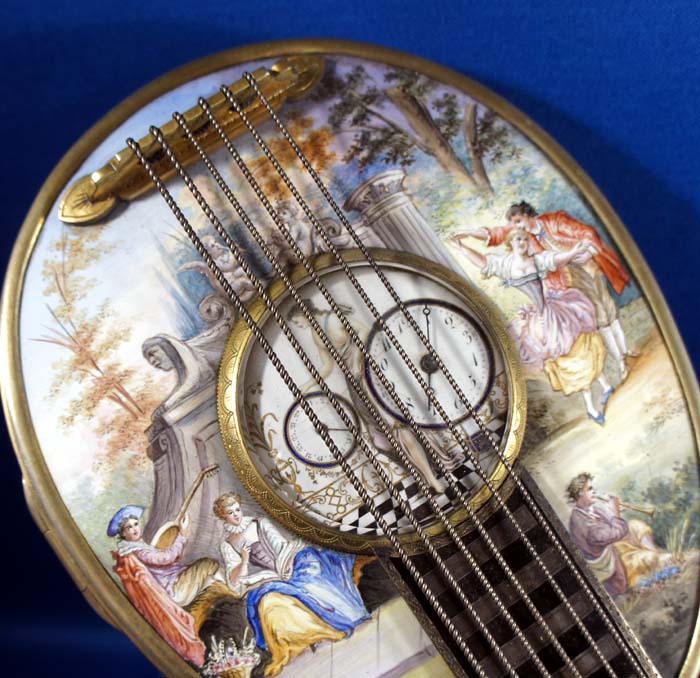 ---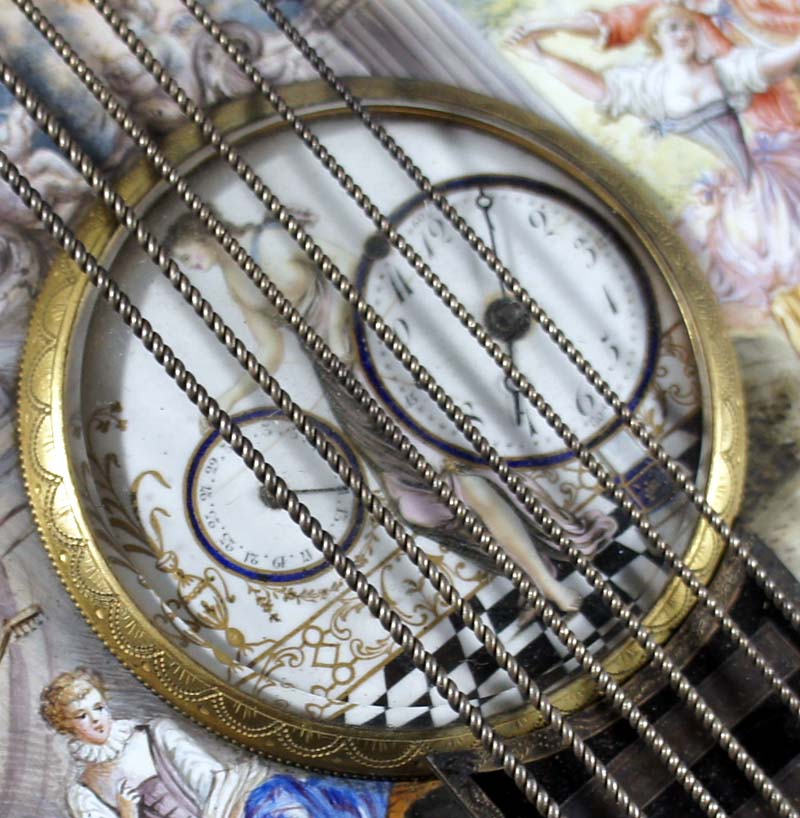 ---
ZSOLNAY // FURNITURE // GLASS // PORCELAIN // POTTERY // METAL
LIGHTING // PAINTINGS // EPHEMERA // TEXTILES // GOTHIC // MISCELLANEOUS
THE DRAWING ROOM OF NEWPORT AND THE ZSOLNAY STORE HOME PAGE
---
The Drawing Room is located at 152-154 Spring Street, Newport, Rhode Island 02840.We are open daily from 10 am to 5 pm and by appointment. If you have an interest in an item listed in this document or wish to purchase an item, please call us at 1-401-841-5060 (cell: 401-261-3980). The Partnership of Gacher and Santi has been in business for over 40 years. We have been located in Newport since 1985. All images copyright by F. Santi.

Our Email address is: drawrm@hotmail.com

Free counters provided by Honesty.com.

Visitors since 01-17-01