John and Rico's Antique Clocks from Their Drawing Room.
____________________________________________________________________
____________________________________________
If you wish to be added to our email newsletter - just sign up below:
---

#5695. A rare Charles II walnut and marquetry longcase clock of small proportions. The case (undetermined age) is veneered with walnut with panels of floral marquetry to the base and trunk door. Standing on bun feet and the rising hood is flanked with barley twist columns. Dial signed "Edmund Appley Charing Cross" is recorded as being born in 1656 and apprenticed in 1670 to Jeffrey Bayley. He was free of the Clockmakers' Company in 1678 and established his business in Charing Cross. Height 76.75" x 13.5" wide and 8.25" deep. Two weights and pendulum intact. The clock is not running. . . . needs attention. P.O.R.
---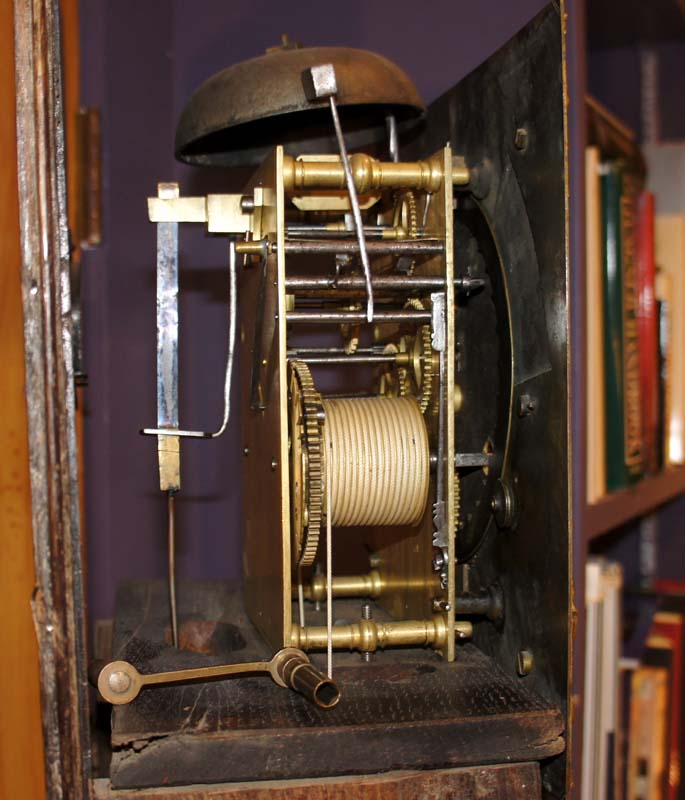 ---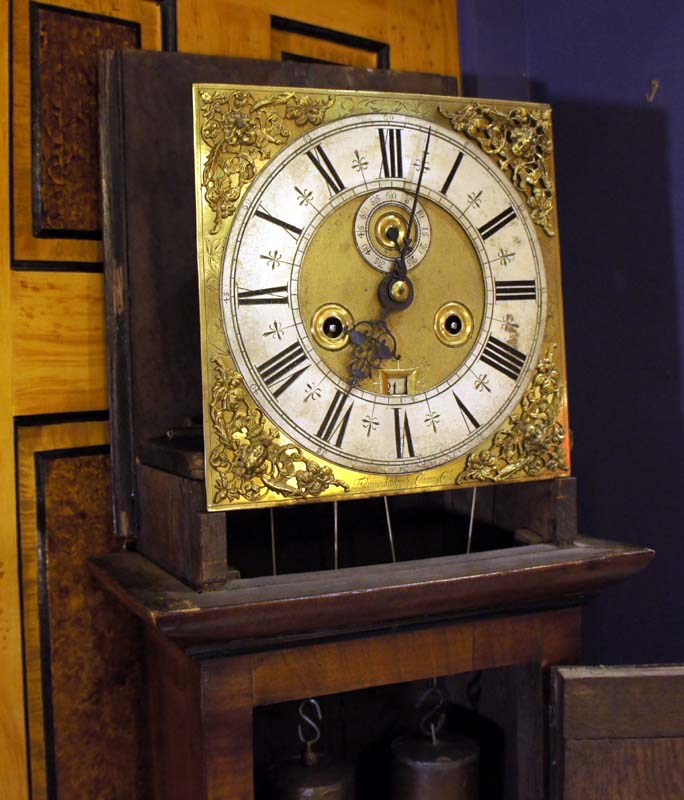 ---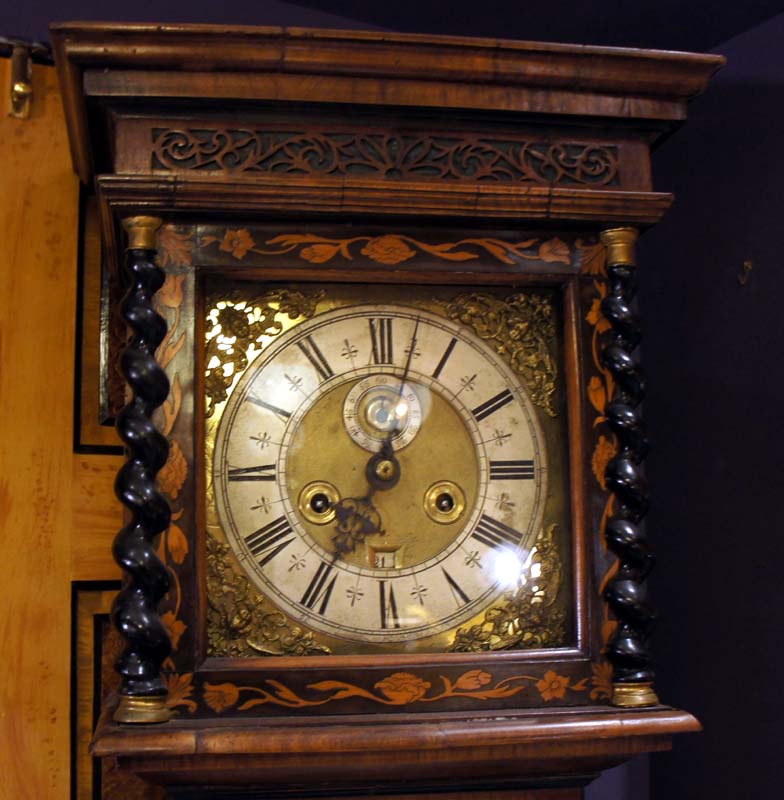 ---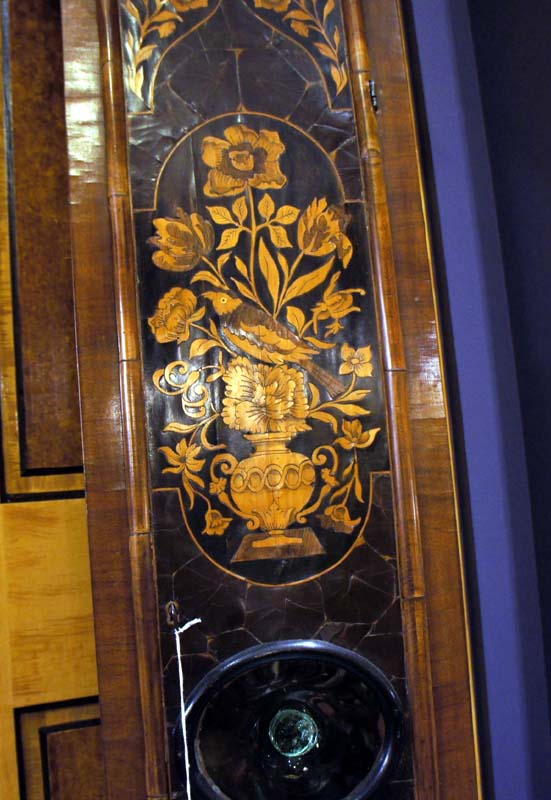 ---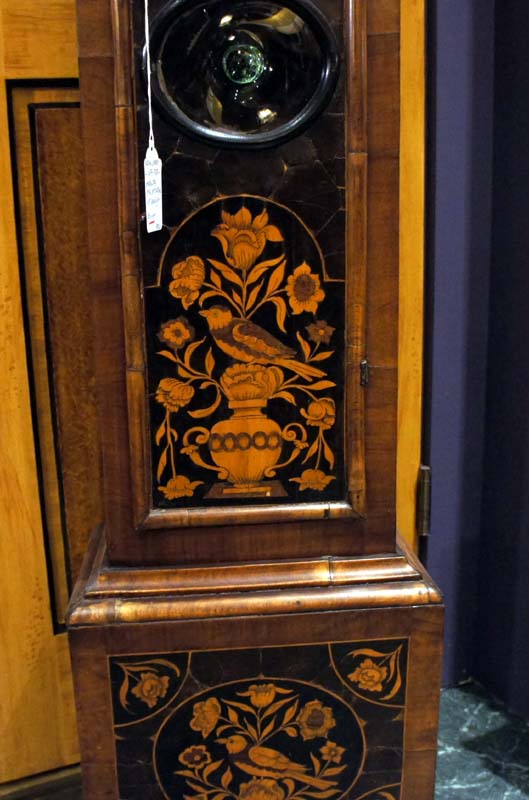 ---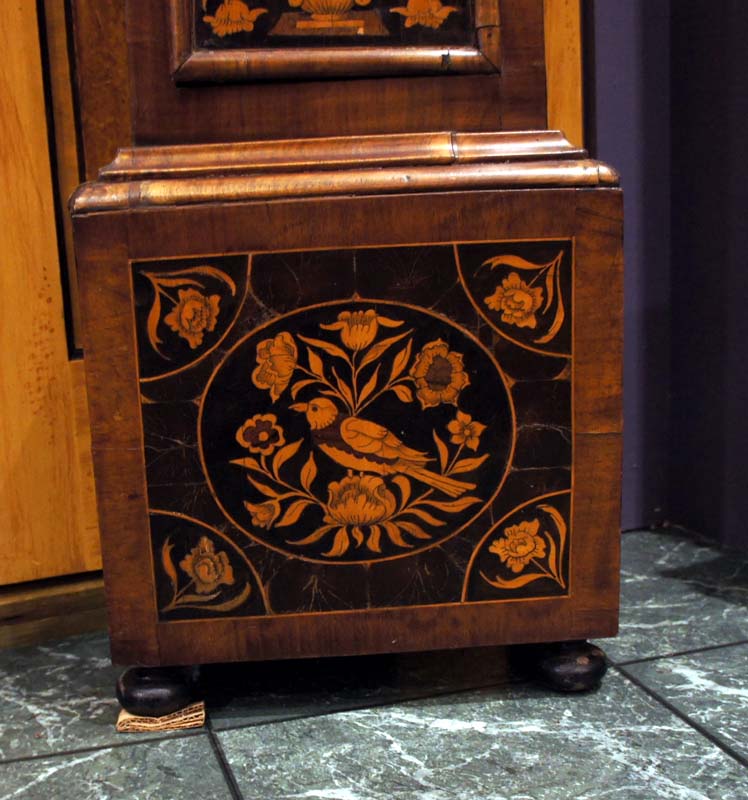 ---
ZSOLNAY // FURNITURE // GLASS // PORCELAIN // POTTERY // METAL
LIGHTING // PAINTINGS // EPHEMERA // TEXTILES // GOTHIC // MISCELLANEOUS//Clocks
THE DRAWING ROOM OF NEWPORT AND ZSOLNAY STORE HOME PAGE
---
---
The Drawing Room is located at 152-154 Spring Street, Newport, Rhode Island 02840.We are open daily from 11 am to 5 pm and by appointment. If you have an interest in an item listed in this document or wish to purchase an item, please call us at 1-401-841-5060 (cell: 401-261-3980). The Partnership of Gacher and Santi has been in business for over 40 years. We have been located in Newport since 1985. Our email address

is: drawrm@hotmail.com

Free counters provided by Honesty.com.

Visitors since 01-17-01