Antique Furniture from The Drawing Room.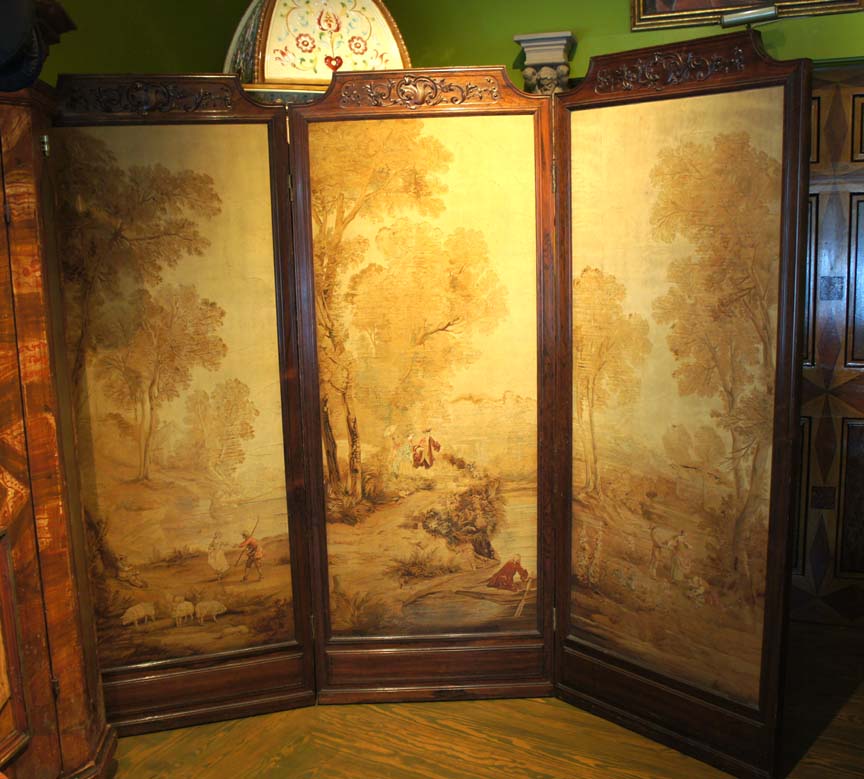 # 5503. A Beaux Arts Herter Bros. rosewood three panel folding screen, circa 1895, with pastoral panels created by the firm of William Baumgarten & Company.William Baumgarten was the managing director of Herter Bros. prior to 1891 but left and started his own company after securing the manufacturing rights to produce Gobelins tapestries in the U.S. (active between 1893-1910). The marriage of Baumgarten and Herter Bros. in this screen results in this magnificent three panel rosewood screen. The firm of Baumgarten was located at 321 5th Avenue in New York City. When these tapestries were woven, the cost per section was between $500.00 and $1,000.00 which translates in today's dollars between $11,000.00 and $22,000.00 each. Examples of Baumgarten tapestries can be seen in museums including The Metropolitan Museum in New York. Size: 76.5" tall and 90" wide. Each rosewood panel is signed "Herter Bros" on the underside. Condition: Splits to the beige velvet panel on the back side and a split to the Aubusson panel on the right side. Scuffs and mars to the rosewood frame consistent with use and age. P.O.R.
---
---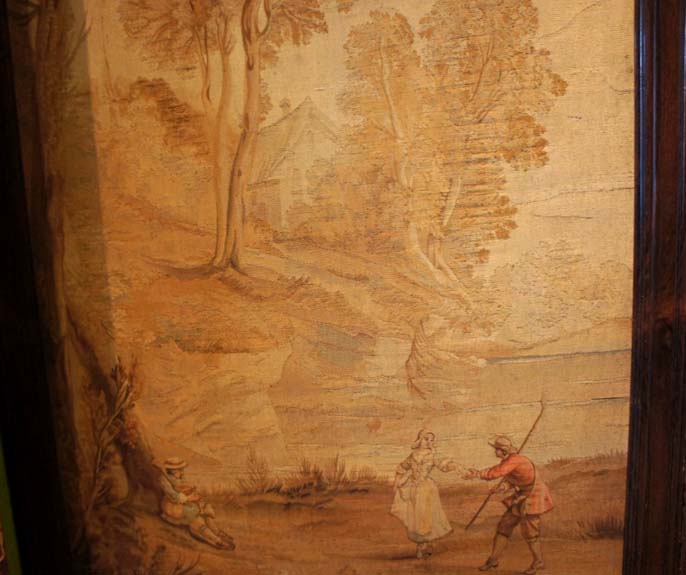 ---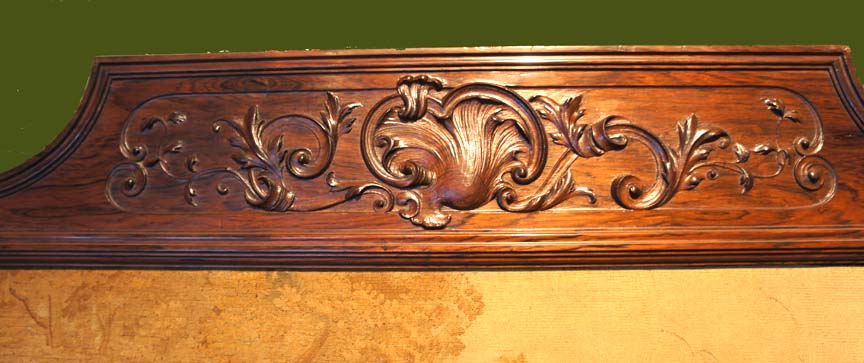 Each of the three rosewood panels have identical carved crestings on both sides of the panel.
---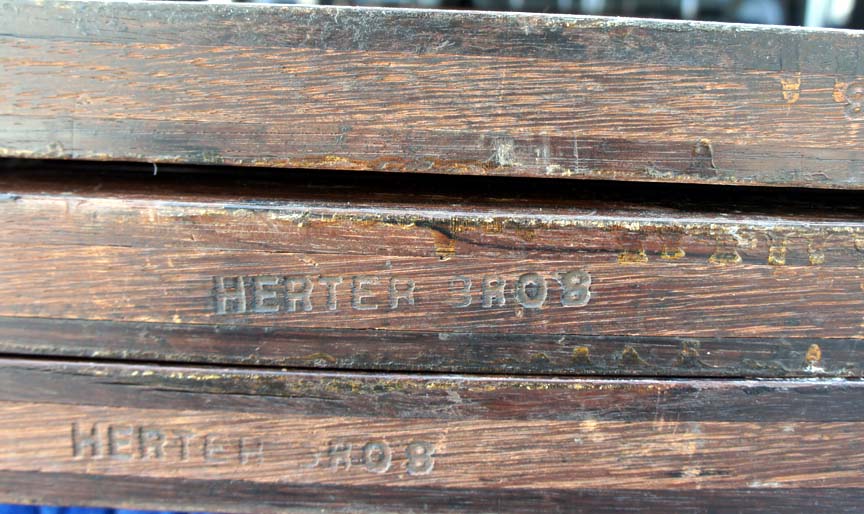 ---
HOME PAGE FOR THE DRAWING ROOM OF NEWPORT
ZSOLNAY // FURNITURE // GLASS // PORCELAIN // POTTERY // METAL
LIGHTING // PAINTINGS // EPHEMERA // TEXTILES // GOTHIC // MISCELLANEOUS
---
The Drawing Room is located at 152-154 Spring Street, Newport, Rhode Island 02840.We are open daily from 11 am to 5 pm and by appointment. If you have an interest in an item listed in this document or wish to purchase an item, please call us at 1-401-841-5060. The Partnership of Gacher and Santi has been in business for over 25 years. We have been located in Newport for over 11 years. Our email address

is: drawrm@hotmail.com All images copyright by F. Santi, 2012
Offering a Luxury Bed and Breakfast Suite in the Heart of Newport
Free counters provided by Honesty.com.