Antique Furniture from The Drawing Room.
# 5499. A table and chair: Russian, made between 1880 and 1900. Carved and painted wood. The size of the table is 42" x 27" x 29" tall. The single chair size: the seat is 18" x 14" and the back is 39" tall. This two piece set is in the folkloric style. The construction is closest to the American Modern Gothic style. The hand painted decorations are remaniscent of the painted Russian boxes found on the market throughout the decades. This set was possibly from an International Exhibition such as the Columbia Exposition in Chicago in 1893 where Russia participated with decorative arts from their country. Condition: considerable scuffs, scratches to both the table and chair. The "moon" shown on the table is probably an afterthought to 'repair' a mar to the painted surface. There are old splits to the back of the chair. The set should be cleaned and the painted surfaces should be restored. This is a rare set, uncommon to the market. P.O.R.
---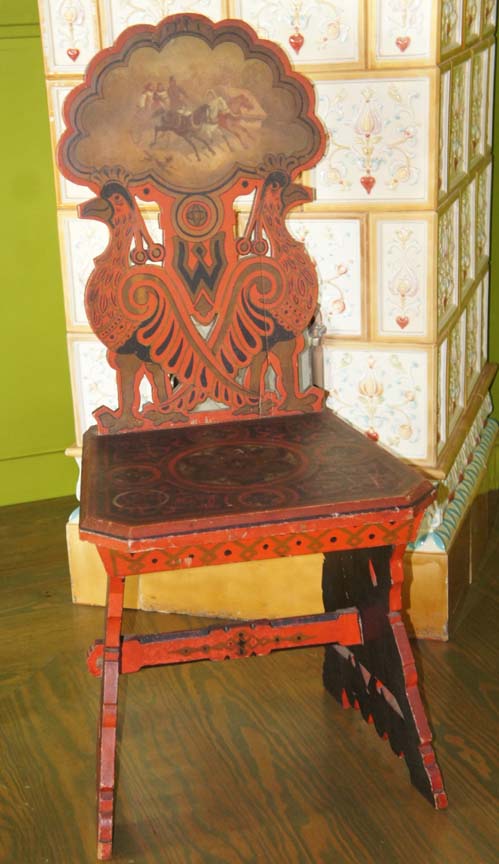 ---
---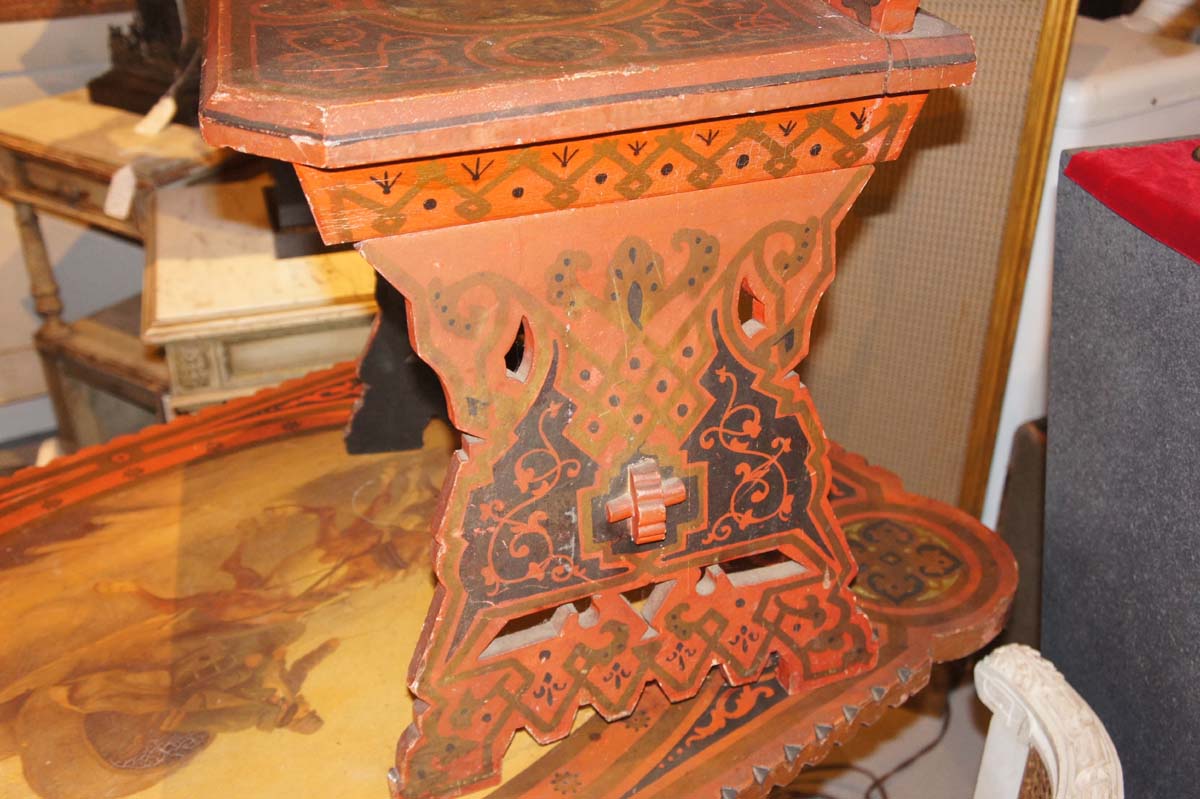 ---
---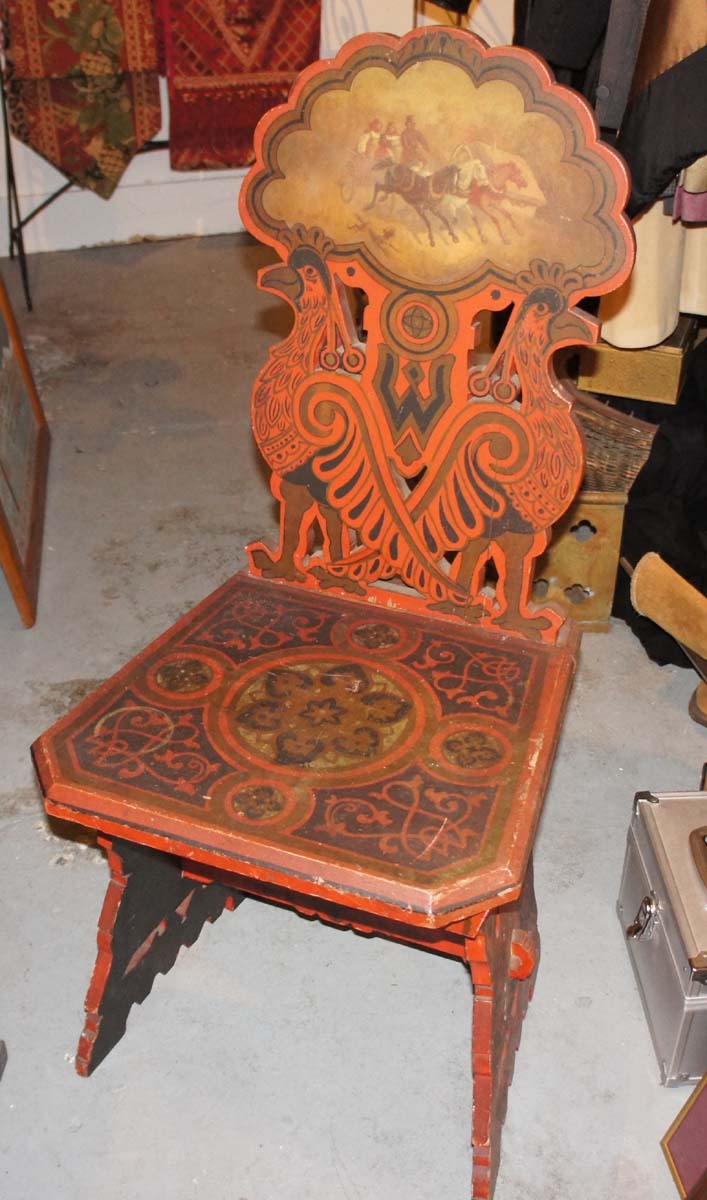 ---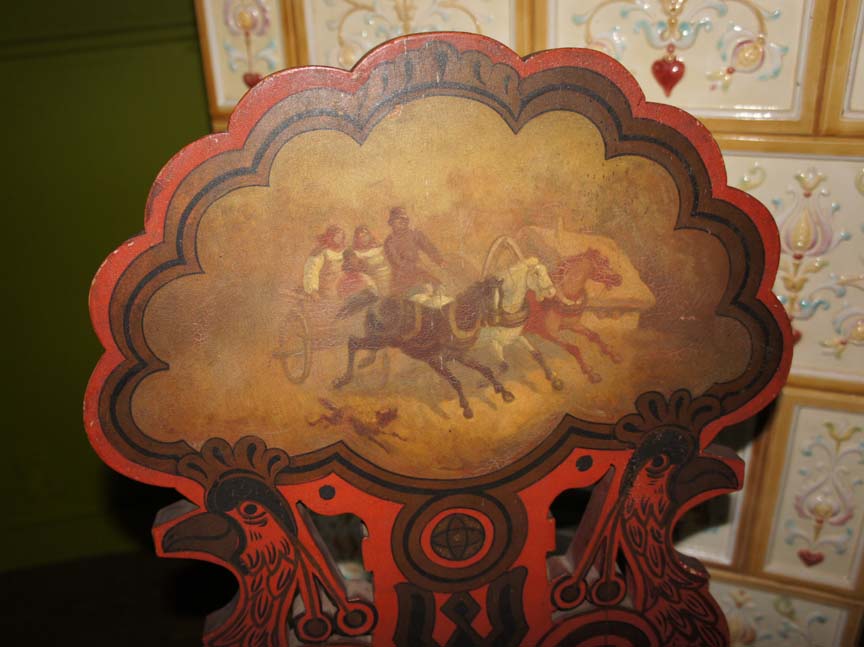 ---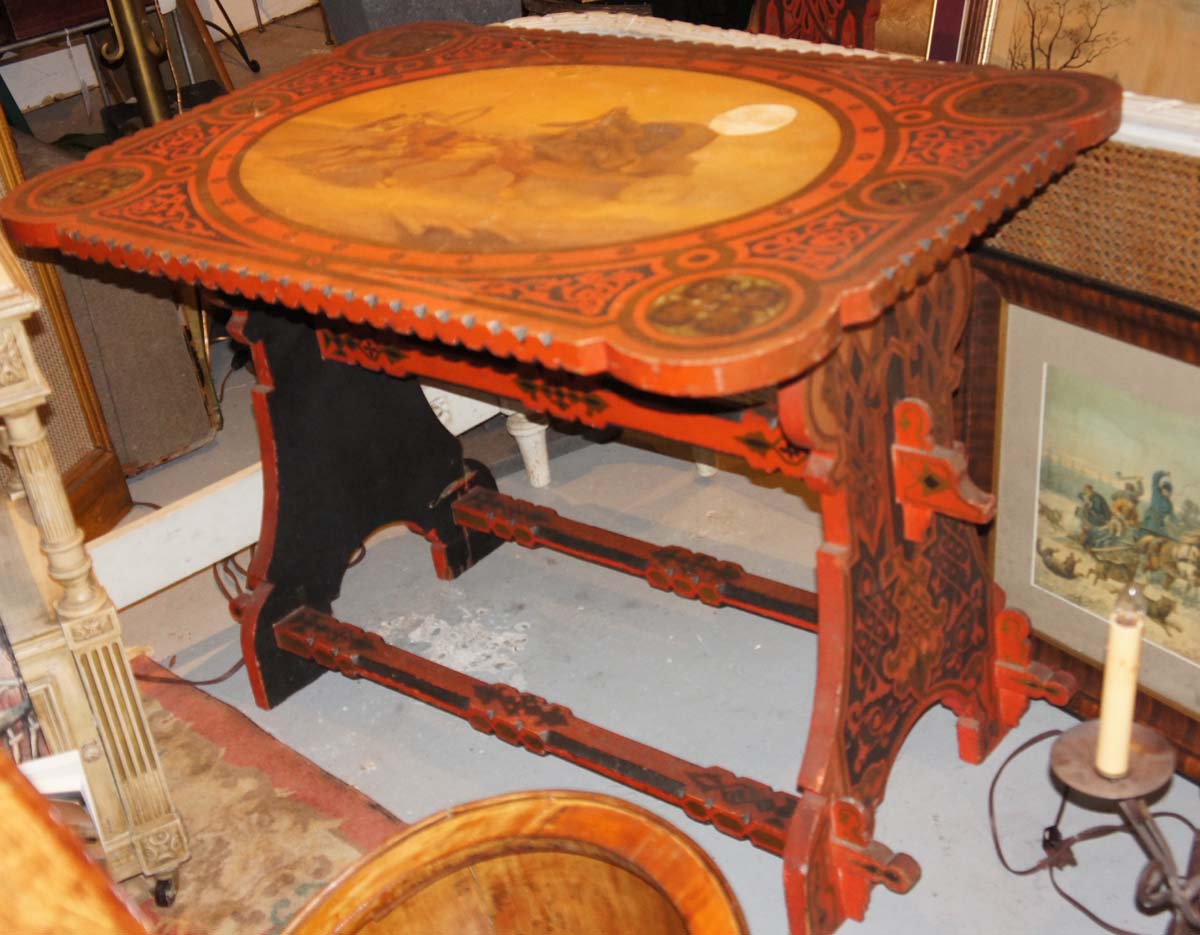 ---
HOME PAGE FOR THE DRAWING ROOM OF NEWPORT
ZSOLNAY // FURNITURE // GLASS // PORCELAIN // POTTERY // METAL
LIGHTING // PAINTINGS // EPHEMERA // TEXTILES // GOTHIC // MISCELLANEOUS
---
The Drawing Room is located at 152-154 Spring Street, Newport, Rhode Island 02840.We are open daily from 11 am to 5 pm and by appointment. If you have an interest in an item listed in this document or wish to purchase an item, please call us at 1-401-841-5060. The Partnership of Gacher and Santi has been in business for over 25 years. We have been located in Newport for over 11 years. Our email address

is: drawrm@hotmail.com All images copyright by F. Santi, 2012
Offering a Luxury Bed and Breakfast Suite in the Heart of Newport
Free counters provided by Honesty.com.