John & Rico's Antique American and European Furniture from
Their Drawing Room of Newport.
Located in Newport Rhode Island
__________________________________________________________
___________________________________________
# 5499. A Russian Table and Chair. Late 19th century Russian "Art Furniture" Such pieces were made to be exhibited and sold abroad at international fairs and exhibitions. Russian pavilions were part of the 1876 Philadelphia Centennial, 1893 Colombian Exposition and the 1904 St. Louis World's Fair. The "Old Moscow" style of this set is reminiscent of the Palekh School of decoration found on papier-mache lacquered boxes. Size: The table is 28" wide x 41" long x 29" tall. The chair is 16" x 17" wide x (the seat) 18" tall x (the back) 39" tall. Condition: this set, which could be as old as 140 years, needs a professional cleaning; scuffs consistent with use and age. Price for the two pieces is $3,500.00.
---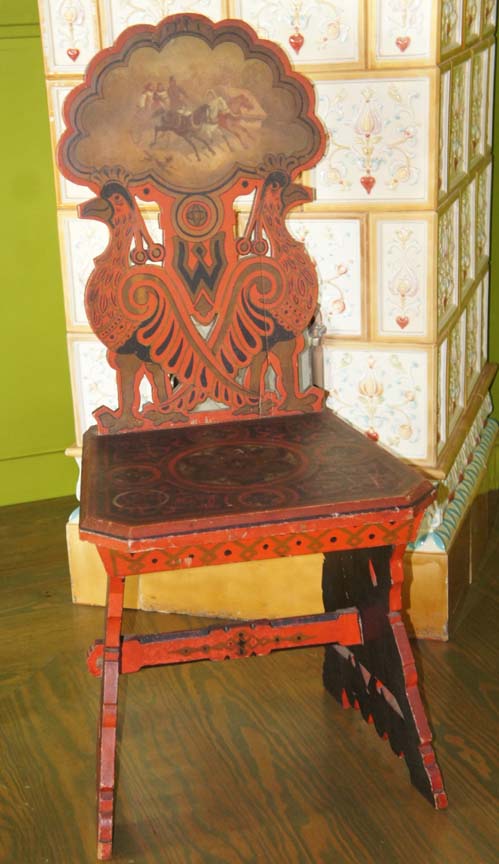 ---
---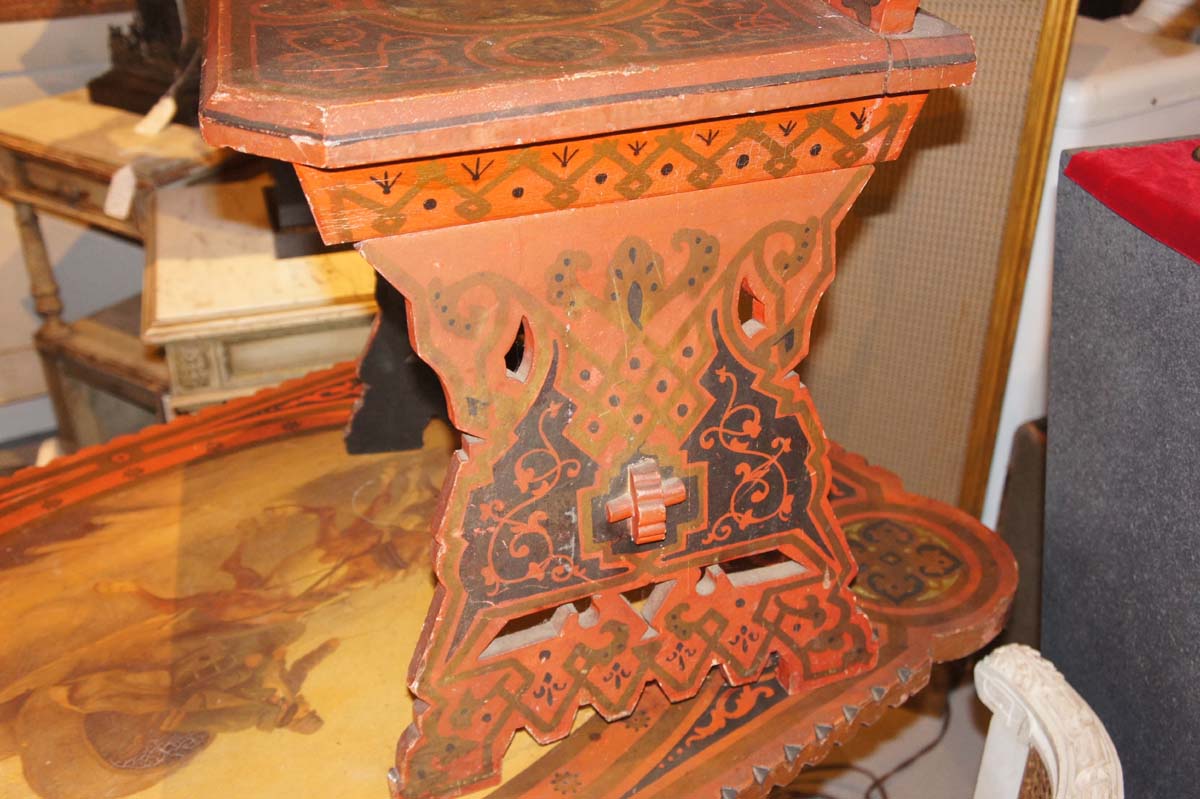 ---
---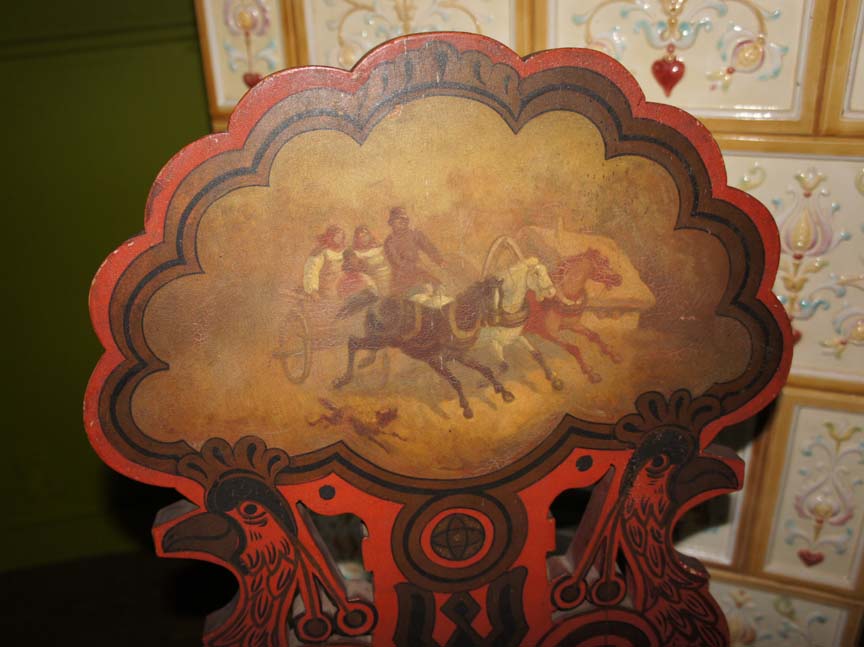 ---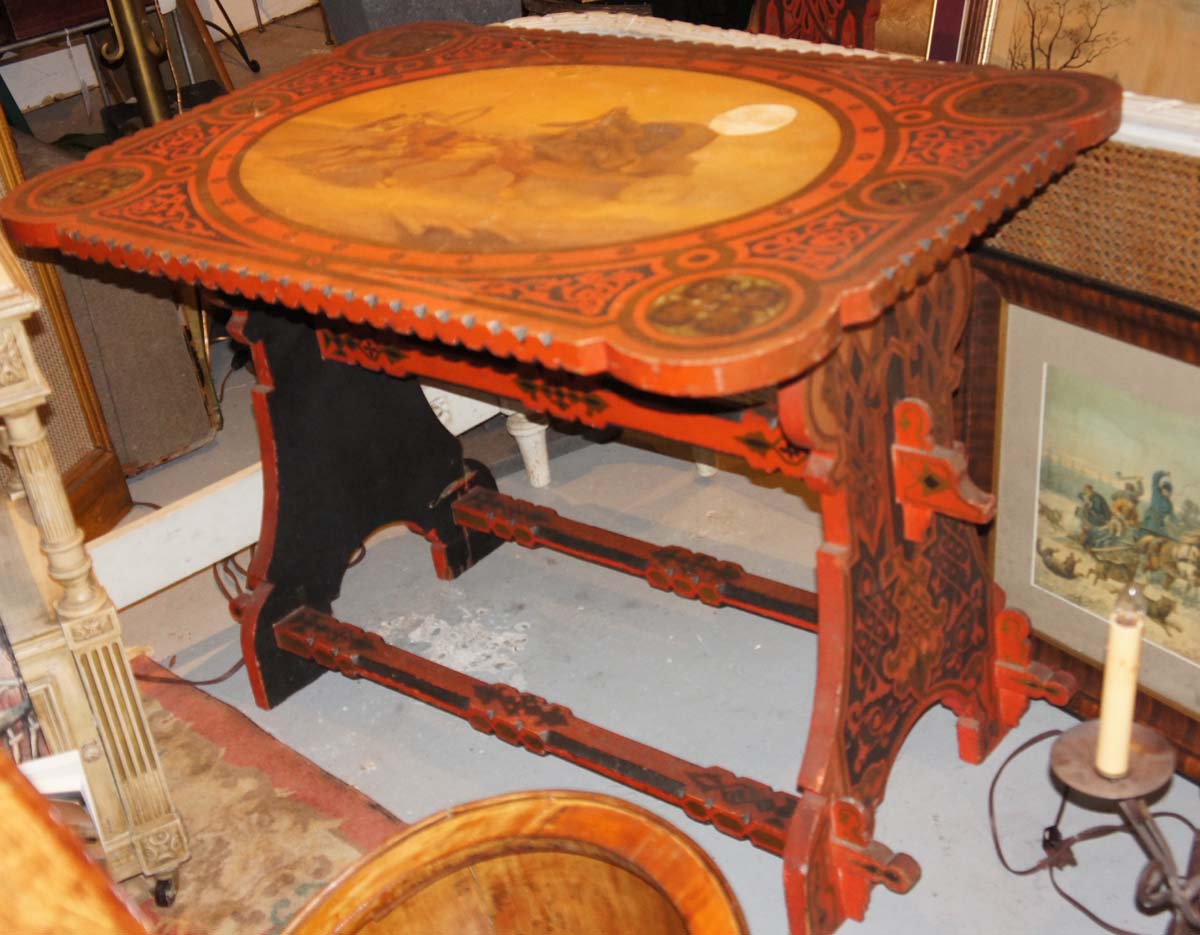 ---
---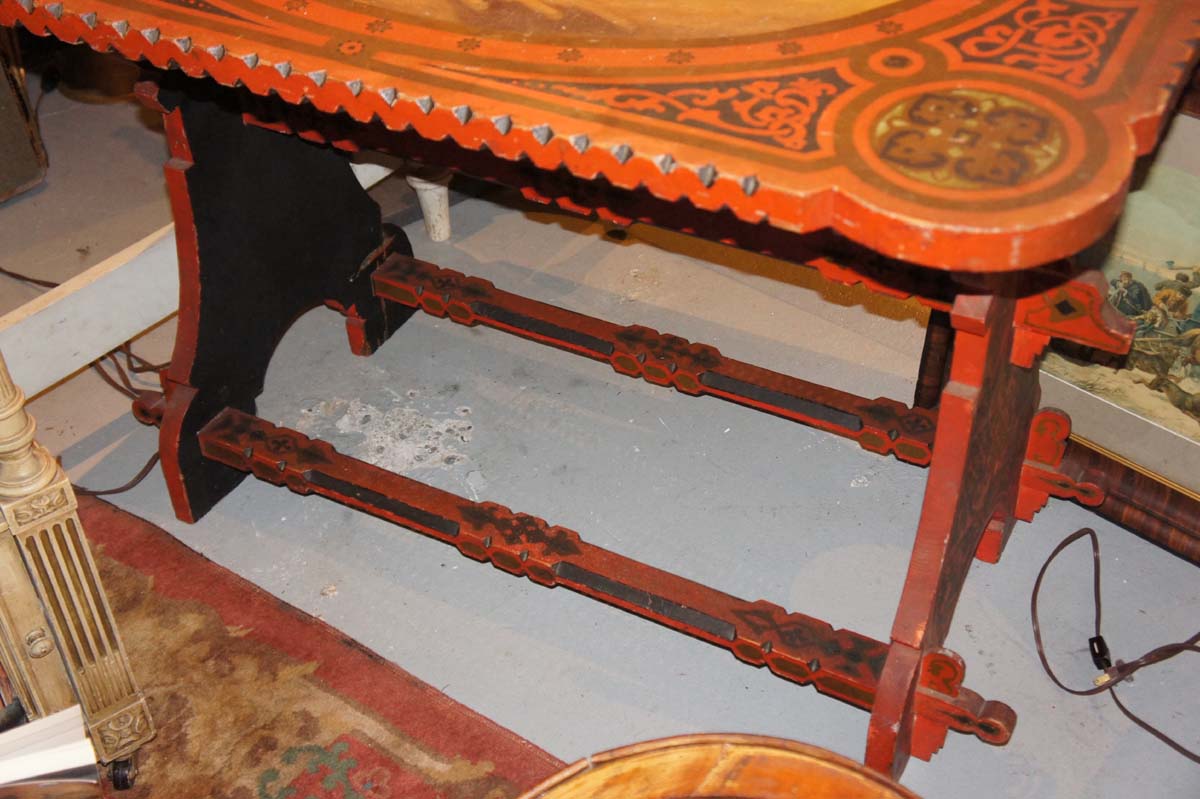 ---
Click on your back button to return to the previous page.
---
HOME PAGE FOR THE DRAWING ROOM OF NEWPORT
ZSOLNAY // FURNITURE // GLASS // PORCELAIN // POTTERY // METAL
LIGHTING // PAINTINGS // EPHEMERA // TEXTILES // GOTHIC // MISCELLANEOUS
---
The Drawing Room is located at 152-154 Spring Street, Newport, Rhode Island 02840.We are open daily from 11 am to 5 pm and by appointment. If you have an interest in an item listed in this document or wish to purchase an item, please call us at 1-401-841-5060 (cell: 401-261-3980). The Partnership of Gacher and Santi has been in business for over 30 years. We have been located in Newport since 1985. Our email address

is: drawrm@hotmail.com

Free counters provided by Honesty.com.

Visitors since 01-17-01