John & Rico's
Antique Lighting from The Drawing Room
---
---
---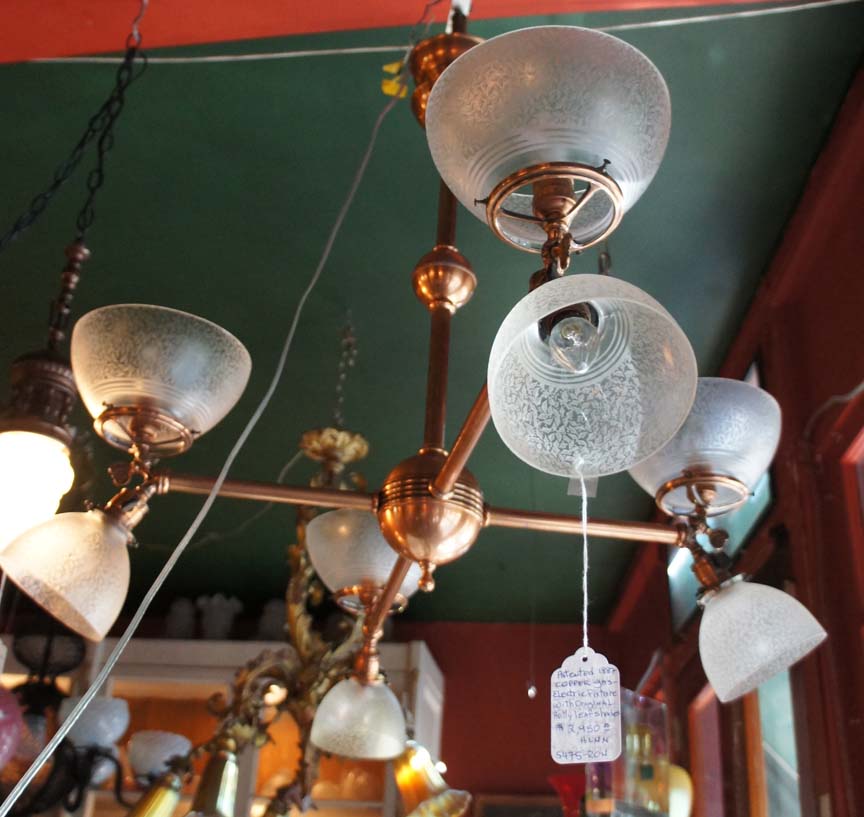 # 5475. An American Gas and Electric 8 light Chandelier. Four Electric and four gas. All Copper and with the exception of the gas elements being fitted for electricity all original. The shades (all matching) appear to be period to this fixture: holly design. The electric sockets are marked: "Made by T-H.E.Co. Lynn Mass. May 17, 1887 Patd. Applied for" The tubing is copper, the ceiling cap is copper, the gas cocks are copper, the electric sockets are copper, the electric and gas shade rings are copper: all is copper. Size: 32" wide and 47" long and 38" tall. This simple, elegant chandelier would be suitable over a dining room table or over a pool-table. Price: $2,950.00.
---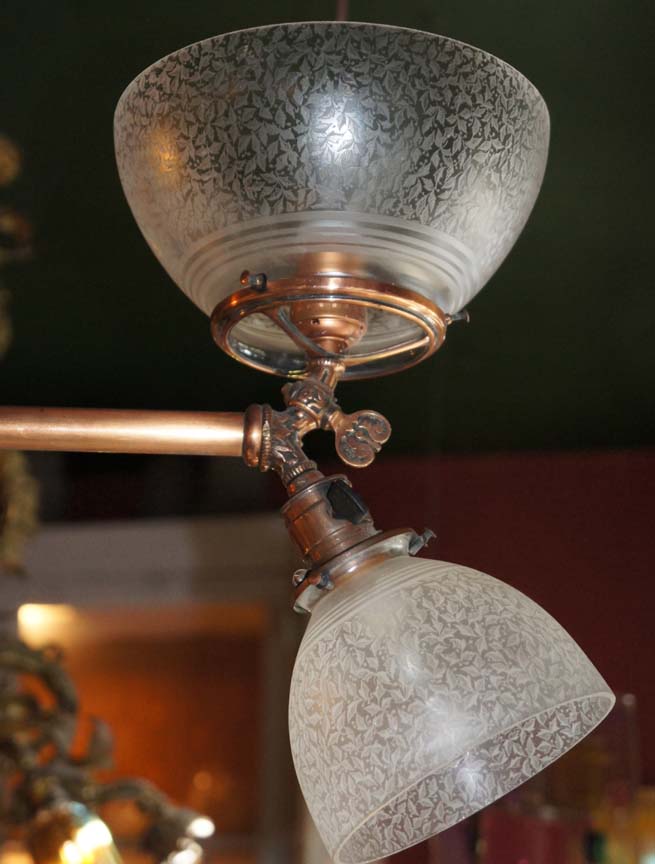 ---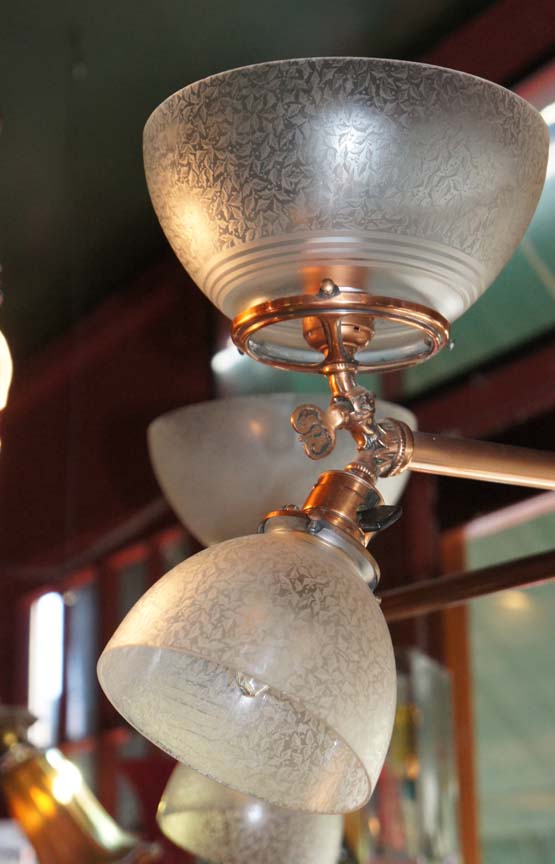 ---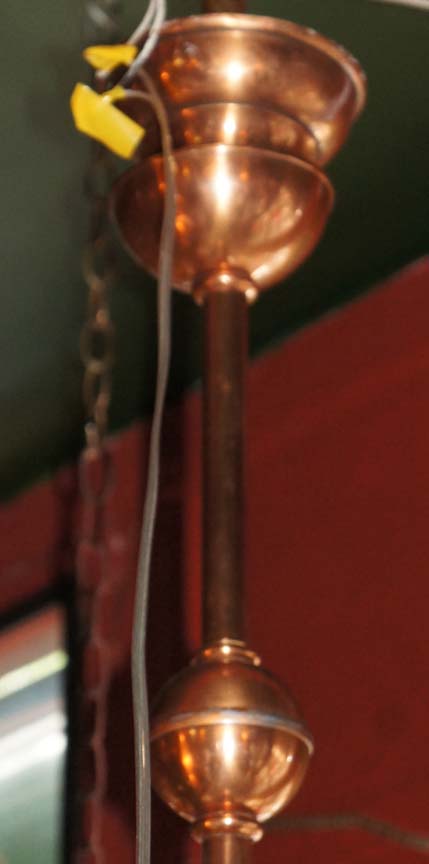 ---
---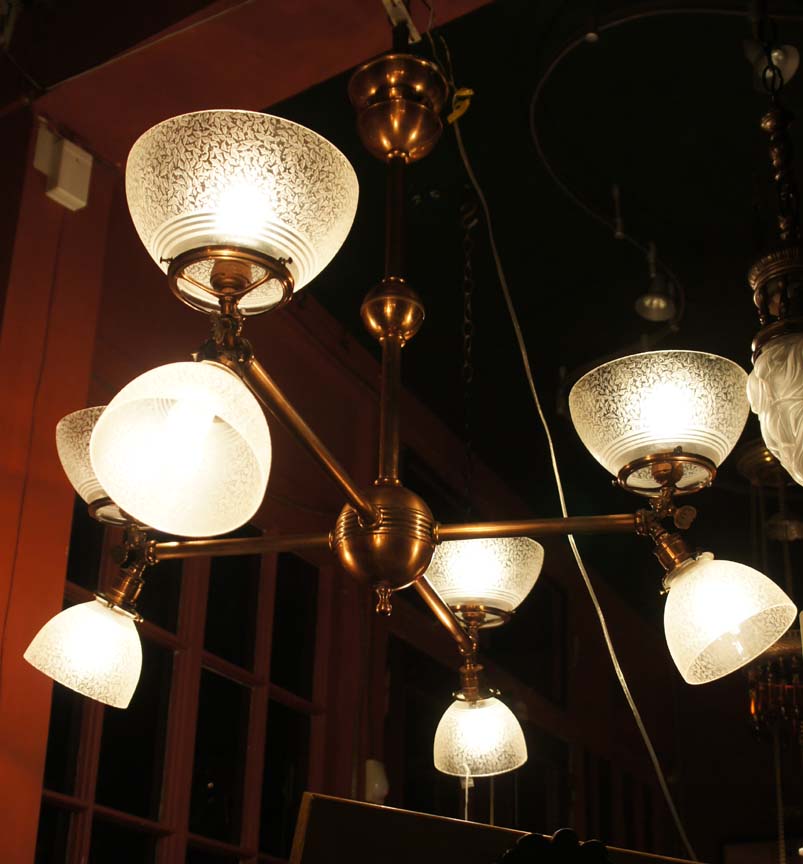 ---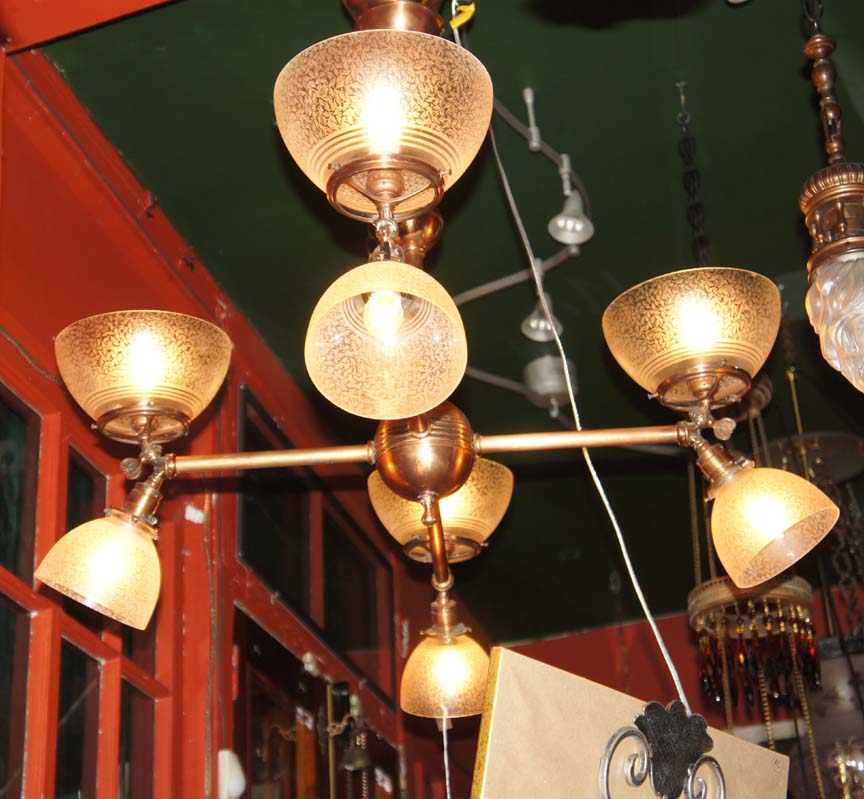 ---
---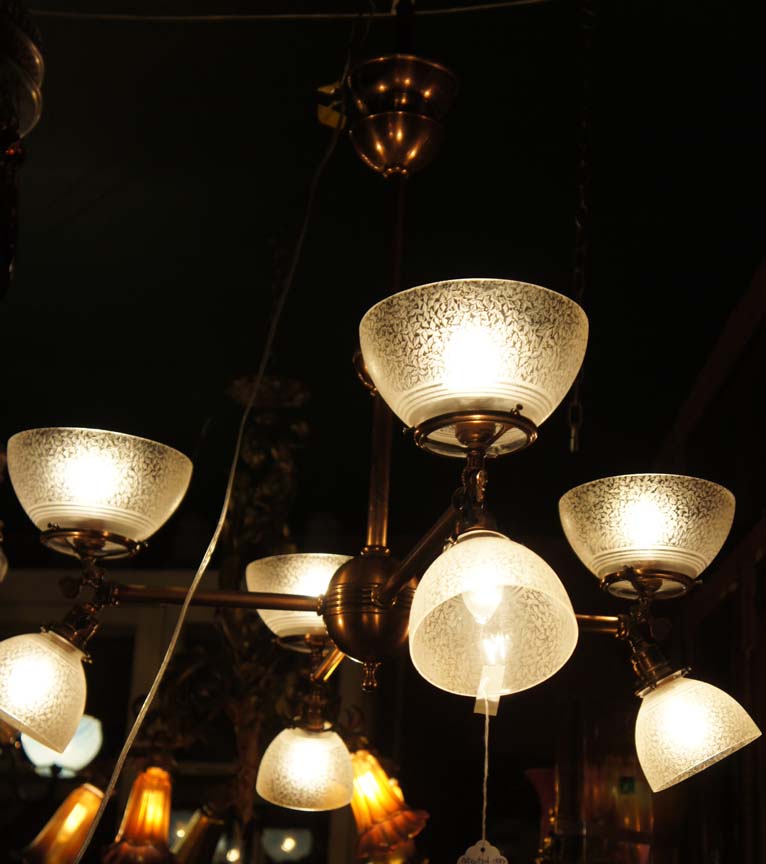 ---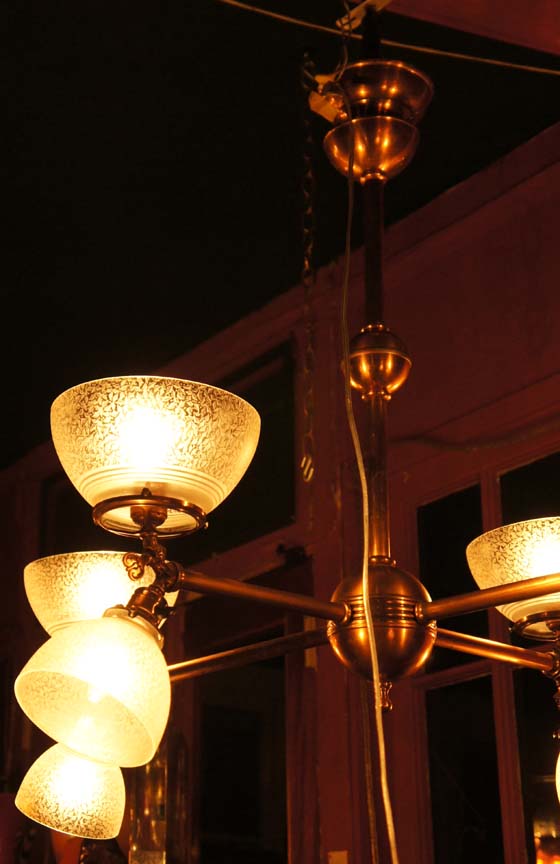 ---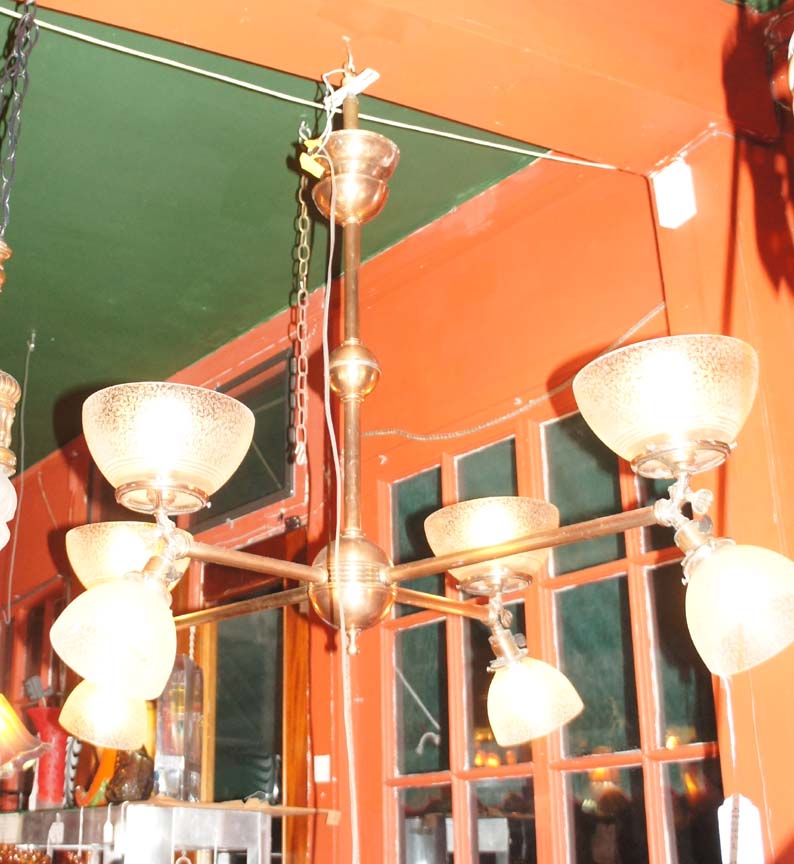 ---
---
ZSOLNAY // FURNITURE // GLASS // PORCELAIN // POTTERY // METAL
LIGHTING // PAINTINGS // EPHEMERA // TEXTILES // GOTHIC // MISCELLANEOUS
THE DRAWING ROOM OF NEWPORT AND THE ZSOLNAY STORE HOME PAGE
The Drawing Room is located at 152-154 Spring Street, Newport, Rhode Island 02840.We are open daily from 11 am to 5 pm and by appointment. If you have an interest in an item listed in this document or wish to purchase an item, please call us at 1-401-841-5060 (cell: 401-261-3980). The Partnership of Gacher and Santi has been in business for over 30 years. We have been located in Newport since 1985. Our email address

is: drawrm@hotmail.com

Free counters provided by Honesty.com.

Visitors since 01-17-01