Gothic Style Antiques
From
The Drawing Room of John & Rico
Gothic furnishings from Their Drawing Room of Newport including lighting, furniture, glass, porcelain, etc.

_______________________________________
__________________________________________________
---
---
---

# 5403. A rare pair of English Gothic "Chimney Ornaments". Used to protect a ladies make-up from the heat of the fireplace. Circa 1830-1840. "The shafts are telescopic, and each contains a folded silk sheet which opens out to make a small circular screen (14" diameter). The brass mounts were fitted into the top of the shaft."Maker: Underneath the foot is a label which reads 'B. Days' patent chimney ornaments to represent Gothic architecture are so constructed that they may be used for fire-screens, flower or scent jars, time-piece cases, candle-shades and various useful purposes. Manufactured by Patentee, Snow Hill, Birmingham. Appointed manufacturer to His Majesty. The portability and elegance of these fire-screens give them decided preference to all others'. Size: closed: 23" tall; extends to 37" tall and the fan is 14" in diameter which when fully extended the total height is 50" tall. Condition: each has a lable from the manufacturer on the underside. The fans are in extremely fragile condition. These are museum quality objects. Information can be viewed online via the Victoria and Albert Museum in London England at: V & A Chimney Fans where they show an identical object (without the paper fan) with a gilt metal base. The fans in our example depict oriental motifs. Price for the pair is $5,650.00.
---

---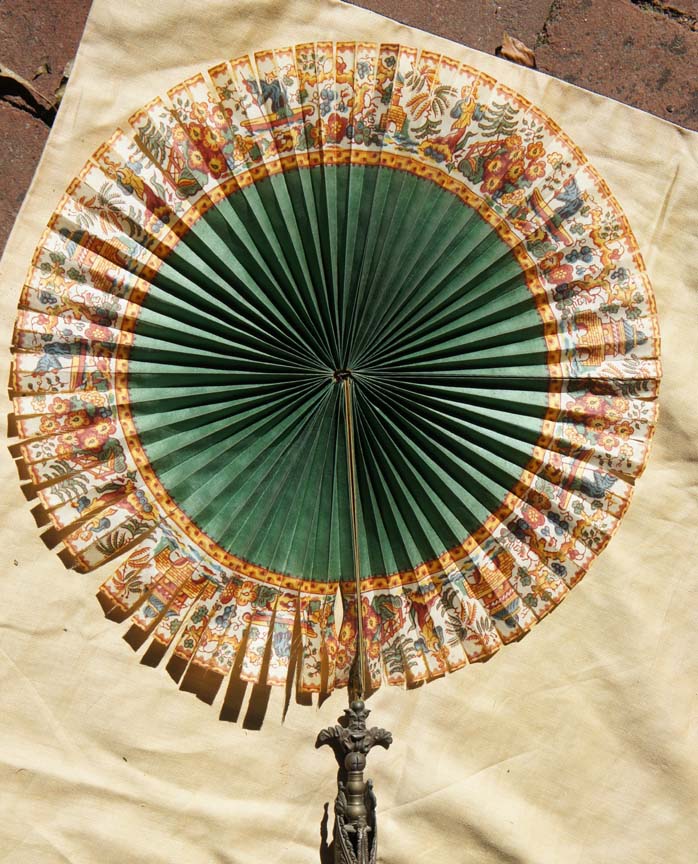 ---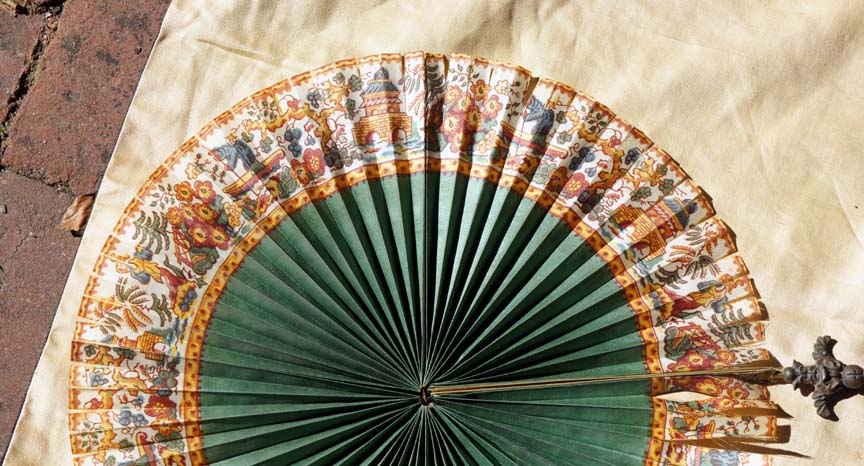 ---
---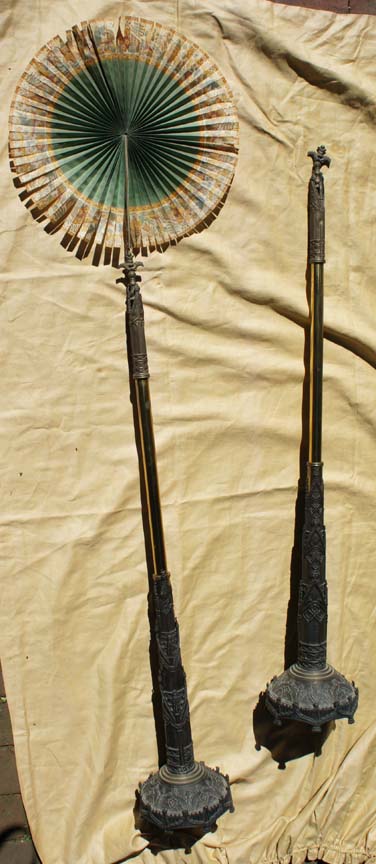 ---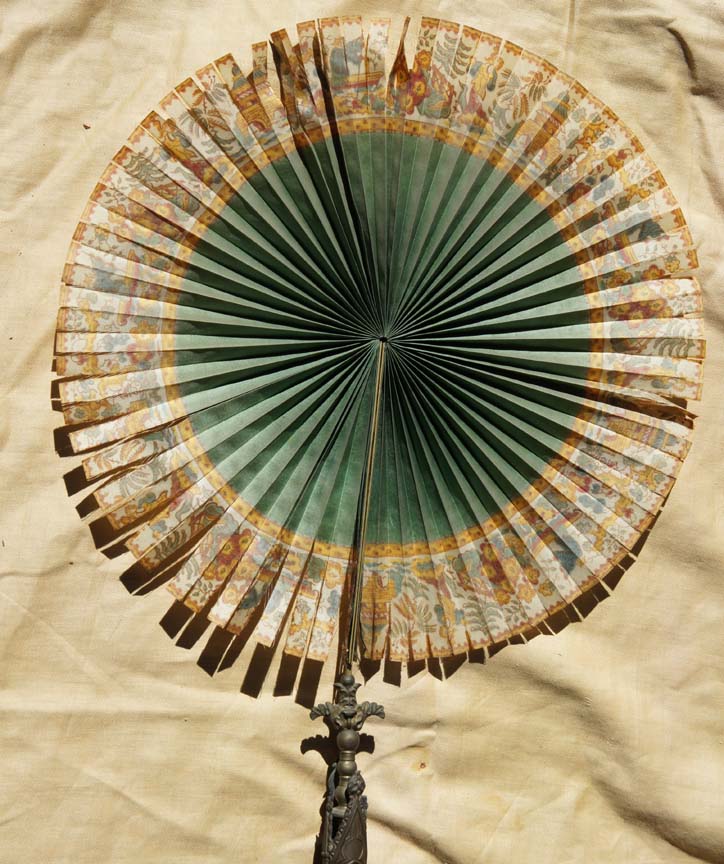 ---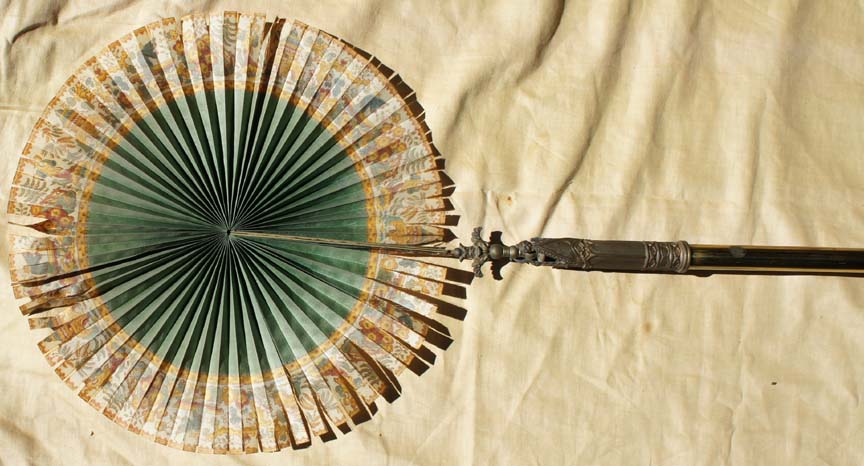 ---
---

---
---
---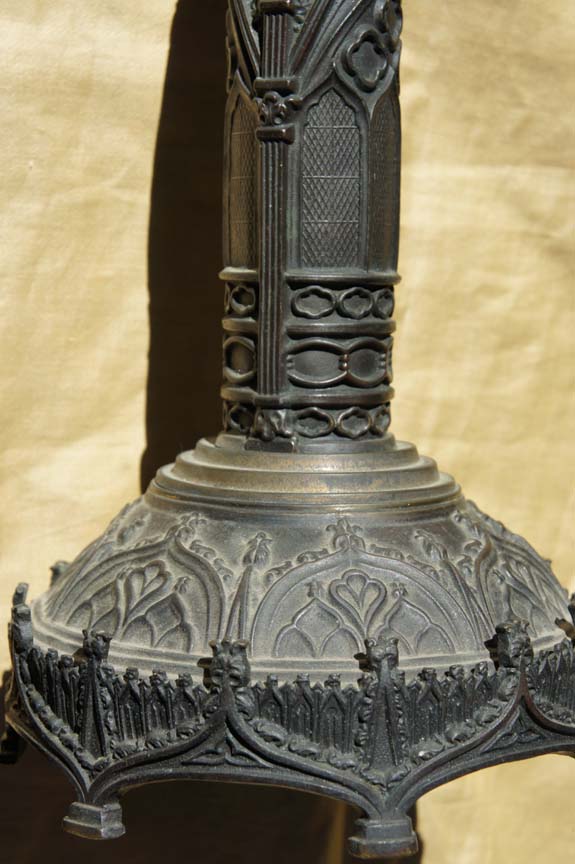 ---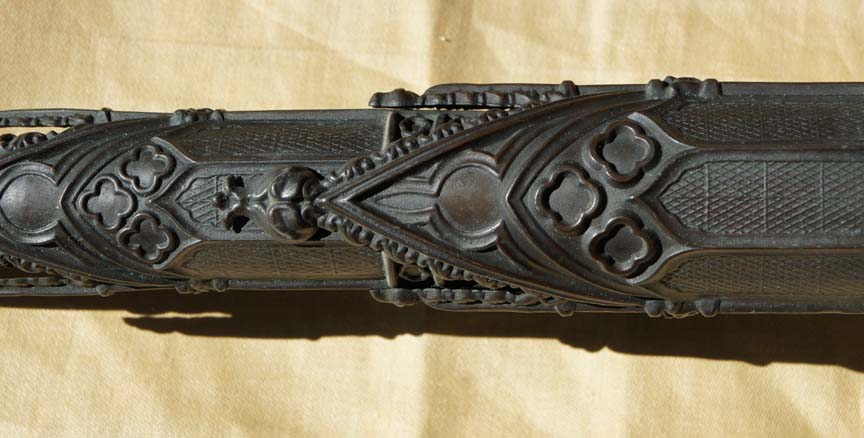 ---
---
---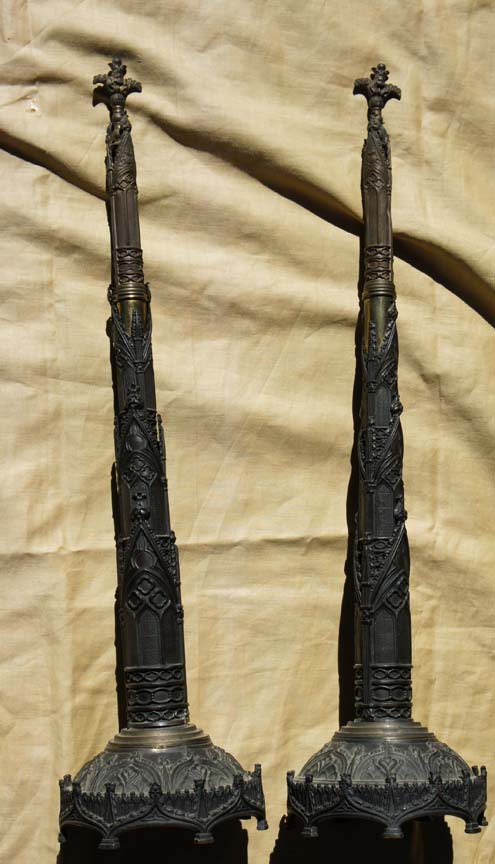 ---
ZSOLNAY // FURNITURE // GLASS // PORCELAIN // POTTERY // METAL
LIGHTING // PAINTINGS // EPHEMERA // TEXTILES // GOTHIC // MISCELLANEOUS
THE DRAWING ROOM OF NEWPORT AND THE ZSOLNAY STORE HOME PAGE
---
The Drawing Room is located at 152-154 Spring Street, Newport, Rhode Island 02840.We are open daily from 11 am to 5 pm and by appointment. If you have an interest in an item listed in this document or wish to purchase an item, please call us at 1-401-841-5060 (cell: 401-261-3980). The Partnership of Gacher and Santi has been in business for over 30 years. We have been located in Newport since 1985. Our email address

is: drawrm@hotmail.com

Free counters provided by Honesty.com.

Visitors since 01-17-01