Antique Furniture from The Drawing Room.
# 5322. A matched pair of carved wood finials. Size: base 8.75" and they are 25" tall. Condition: the flames were attached to another object and were used in an application that may have been part of a larger installation; minor losses consistent with use and age; probably predate 1900. Price $3,000.00 the pair.
---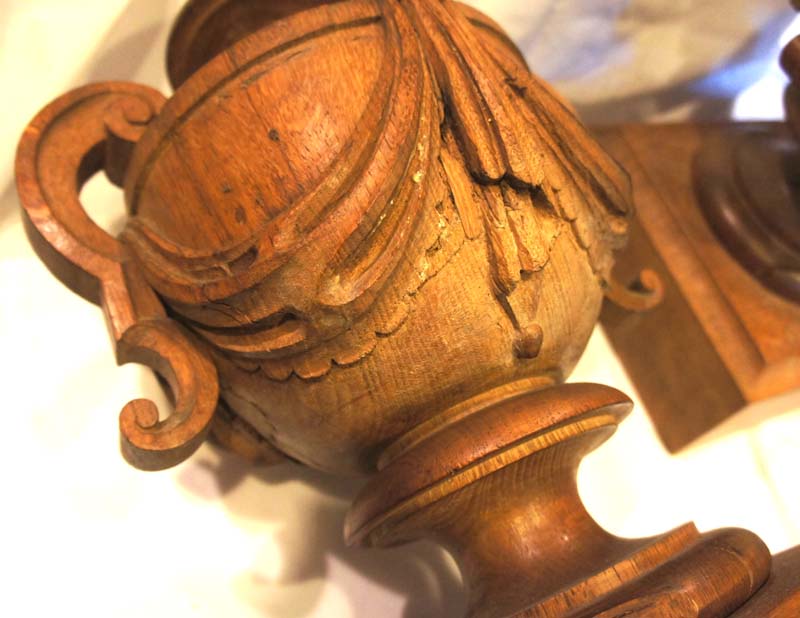 ---
---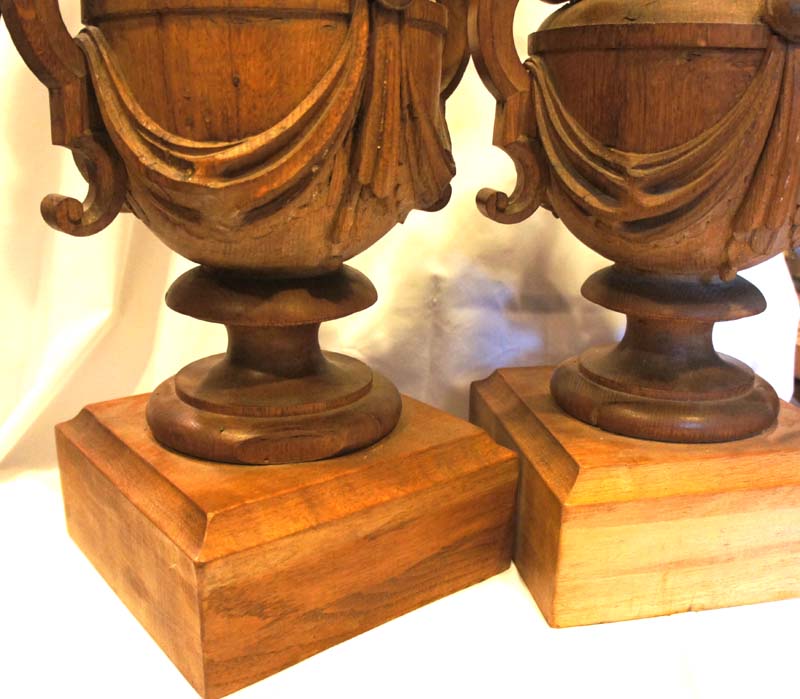 ---
---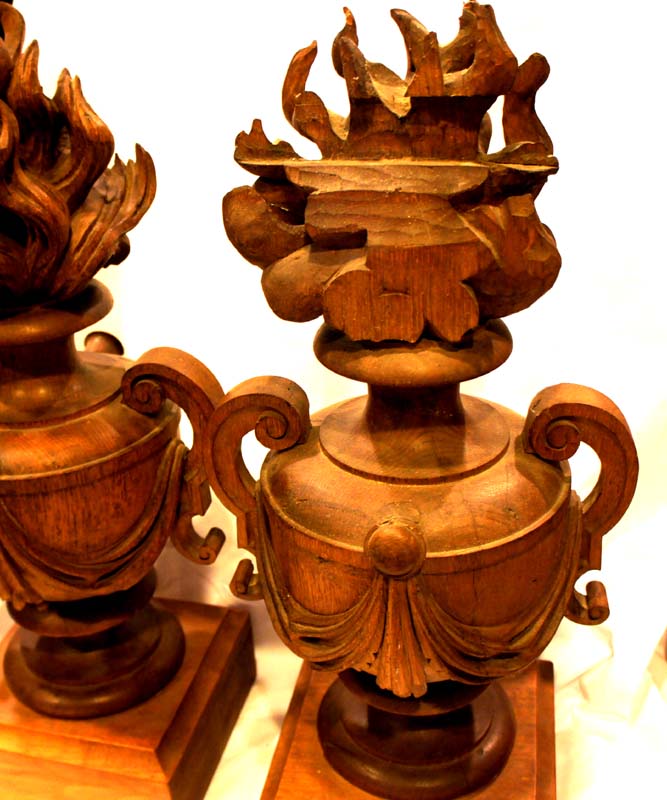 ---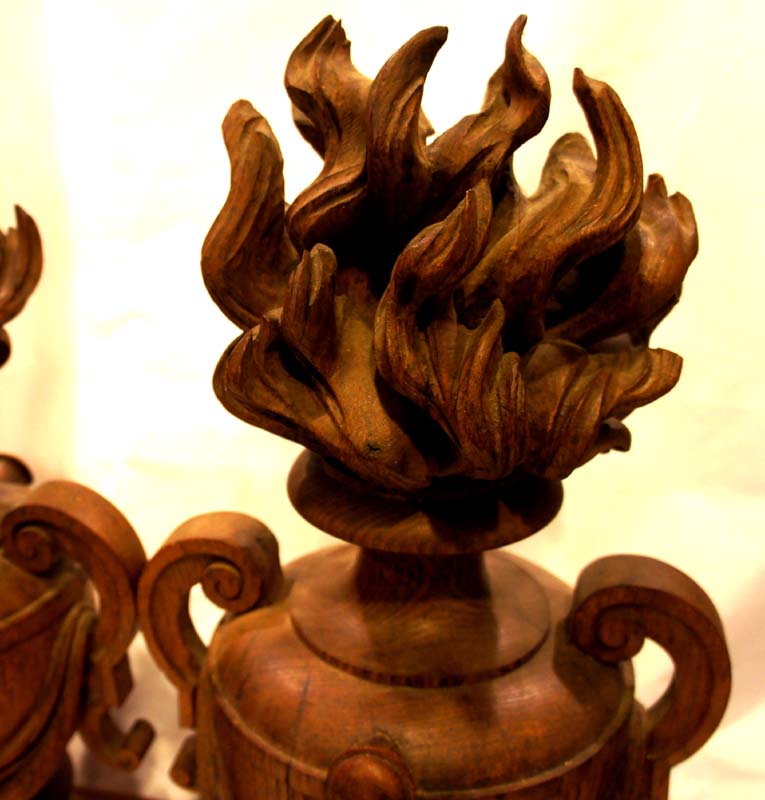 ---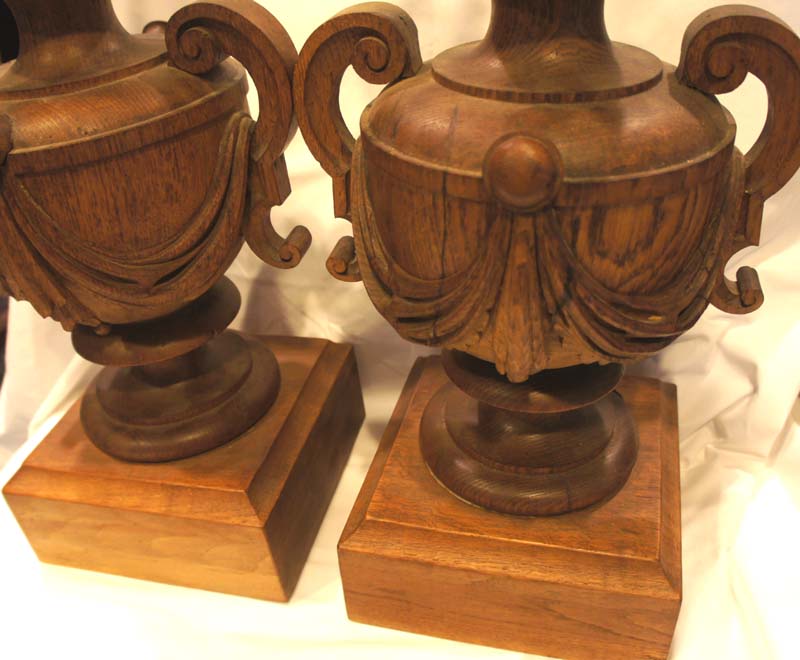 ---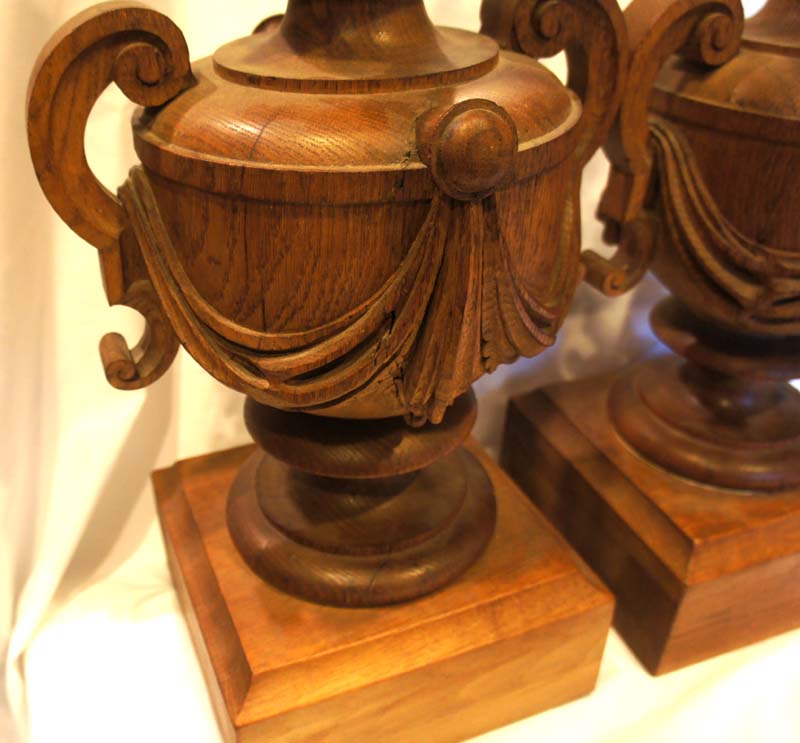 ---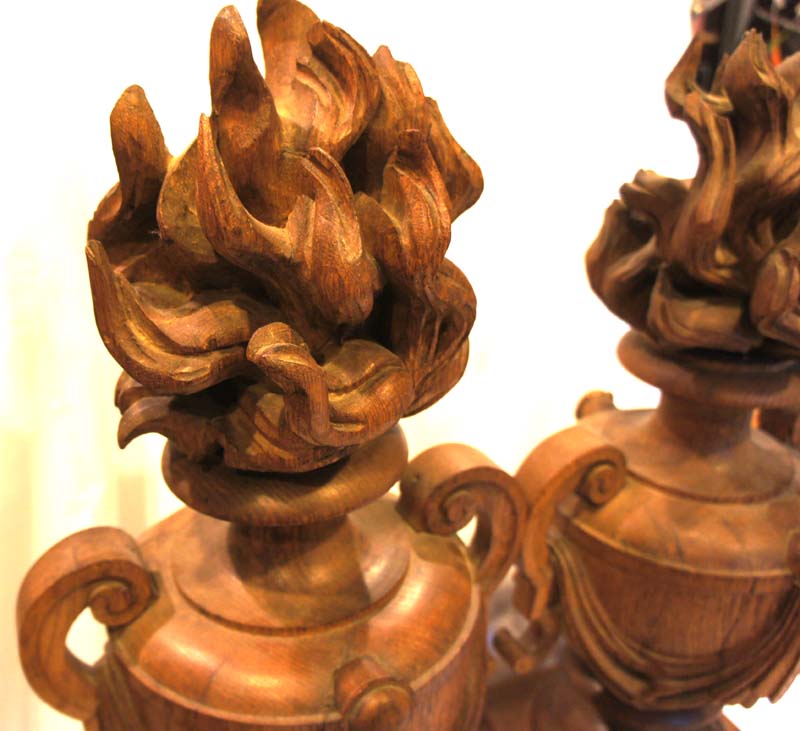 ---
HOME PAGE FOR THE DRAWING ROOM OF NEWPORT
ZSOLNAY // FURNITURE // GLASS // PORCELAIN // POTTERY // METAL
LIGHTING // PAINTINGS // EPHEMERA // TEXTILES // GOTHIC // MISCELLANEOUS
---
The Drawing Room is located at 152-154 Spring Street, Newport, Rhode Island 02840.We are open daily from 11 am to 5 pm and by appointment. If you have an interest in an item listed in this document or wish to purchase an item, please call us at 1-401-841-5060. The Partnership of Gacher and Santi has been in business for over 40 years. We have been located in Newport since 1985. Our email address

is: drawrm@hotmail.com
Offering a Luxury Bed and Breakfast Suite in the Heart of Newport
Free counters provided by Honesty.com.