John & Rico's
Antique Lighting from The Drawing Room
---
---
---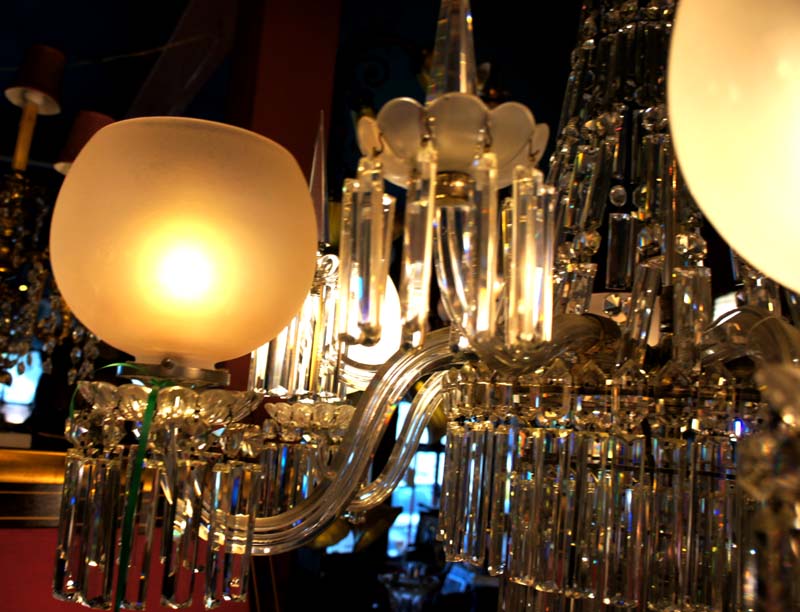 # 5221. An exceptional American Crystal Gas Chandelier. Size: 40" wide and 52" tall. Six arm. Hundreds of original cut glass prisms reflect the light in a dazzling array creating a light show for the focal point of a room. Circa 1876, this chandelier is consistent with lighting from the Mount Washington Glass Works of New Bedford, Massachusetts. That firm exhibited at the 1876 Philadelphia Exhibition. Condition: one repaired arm; one is fitted for electricity on the outside of the arm; a few prisms missing and a few have chips; the shade rings and the shades are contemporary. Price: $24,500.00.
---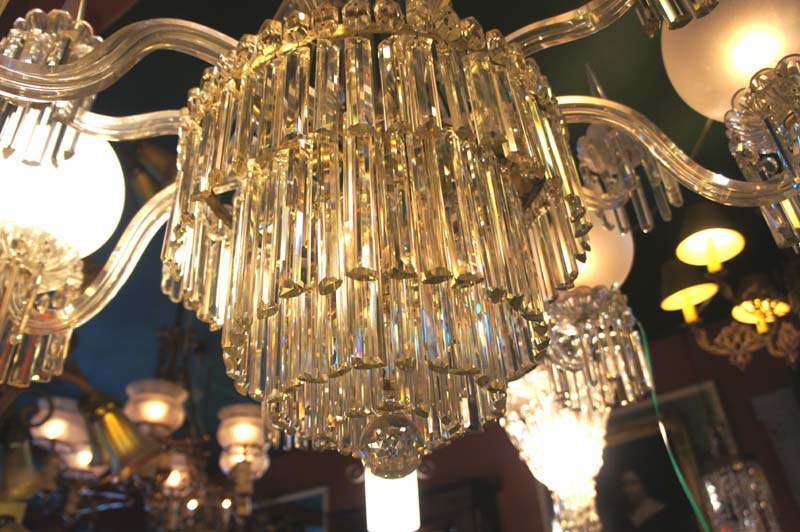 ---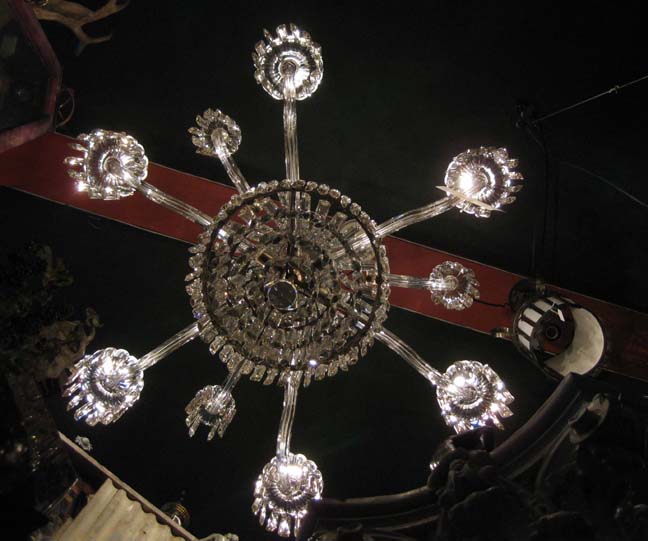 ---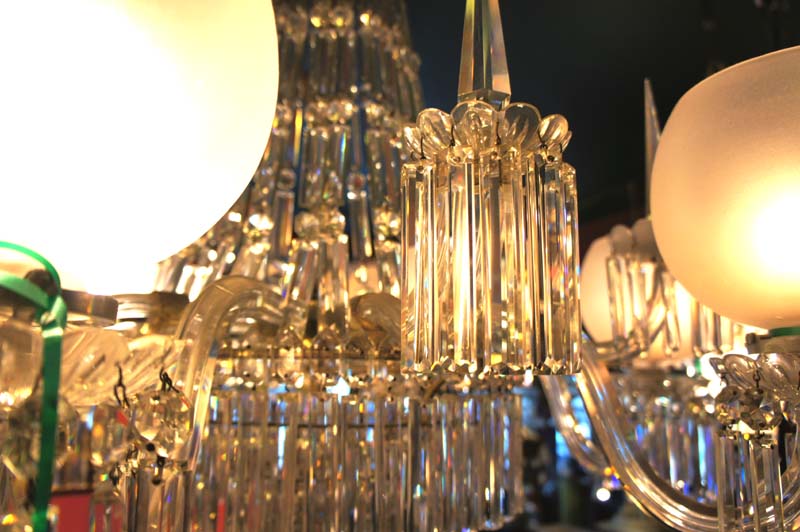 ---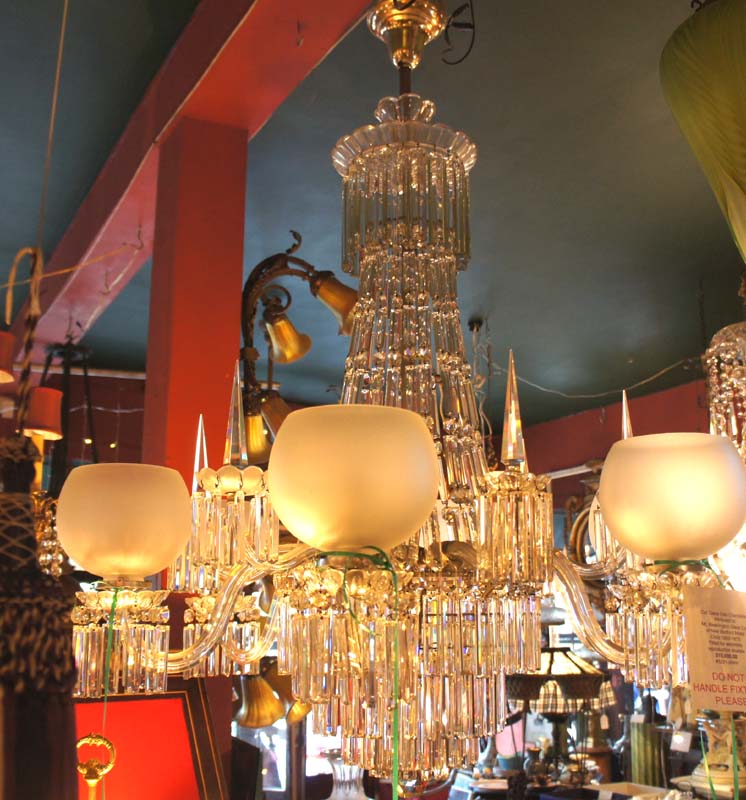 ---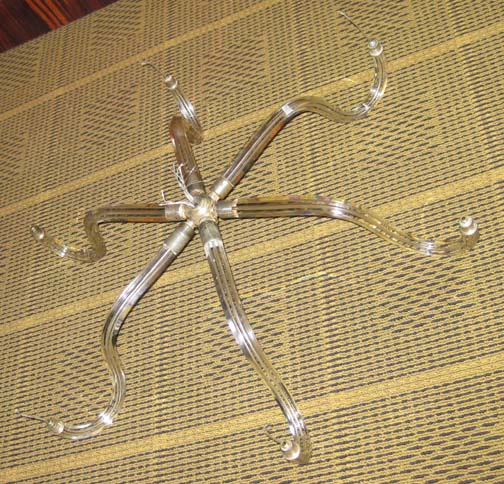 The arms as attached to the junction 'box'.
---
ZSOLNAY // FURNITURE // GLASS // PORCELAIN // POTTERY // METAL
LIGHTING // PAINTINGS // EPHEMERA // TEXTILES // GOTHIC // MISCELLANEOUS
THE DRAWING ROOM OF NEWPORT AND THE ZSOLNAY STORE HOME PAGE
The Drawing Room is located at 152-154 Spring Street, Newport, Rhode Island 02840.We are open daily from 11 am to 5 pm and by appointment. If you have an interest in an item listed in this document or wish to purchase an item, please call us at 1-401-841-5060 (cell: 401-261-3980). The Partnership of Gacher and Santi has been in business for over 30 years. We have been located in Newport since 1985. Our email address

is: drawrm@hotmail.com

Free counters provided by Honesty.com.

Visitors since 01-17-01