John & Rico's Antique American and European Furniture from
Their Drawing Room of Newport.
Located in Newport Rhode Island
__________________________________________________________
___________________________________________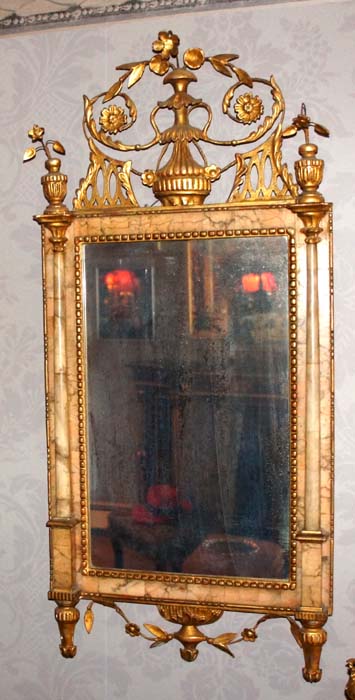 # 5220. A pair of fine late 18th early 19th century Bilbao Mirrors. Size: 15" wide and 32" tall. Condition: the gesso/wire decoration is in excellent condition and the gilding appears to be intact; the mirror/glass is appropriately distressed because of age (when these mirrors were first used, people with powdered wigs were looking at their reflections); the marble columns and framing may have had some restoration over the years, but there are no apparent serious problems. These mirrors are more commonly seen in finer New England 18th century homes. It is rare to find a pair in such nice condition. A similar pair are on exhibit at at the Minneapolis Institute of Arts, (G328). Literature: In The Looking Glass in America, 1700-1825, by Helen Comstock, a pair of similar Bilbao mirrors are illustrated, p. 80, fig. 53. Comstock writes, "Bilbao mirrors reached America about 1790-1810 in some thus far unexplored phase of [America's] trade with Europe. They take their name from Bilbao (formerly sometimes written Bilboa), a port in northwestern Spain near the French border that was frequented by American merchant ships in the 18th century. Note: A similar pair of mirrors sold at Skinners Auctions for almost $22,000.00 in the Fall of 2010 with labels reading: "Bernard Cermenati, Carver, Gilder, Picture Frame and Looking Glass Manufacturer, No. 10 State Street - Newburyport." Our mirrors are un-labeled. Price: $15,000.00 the pair.
---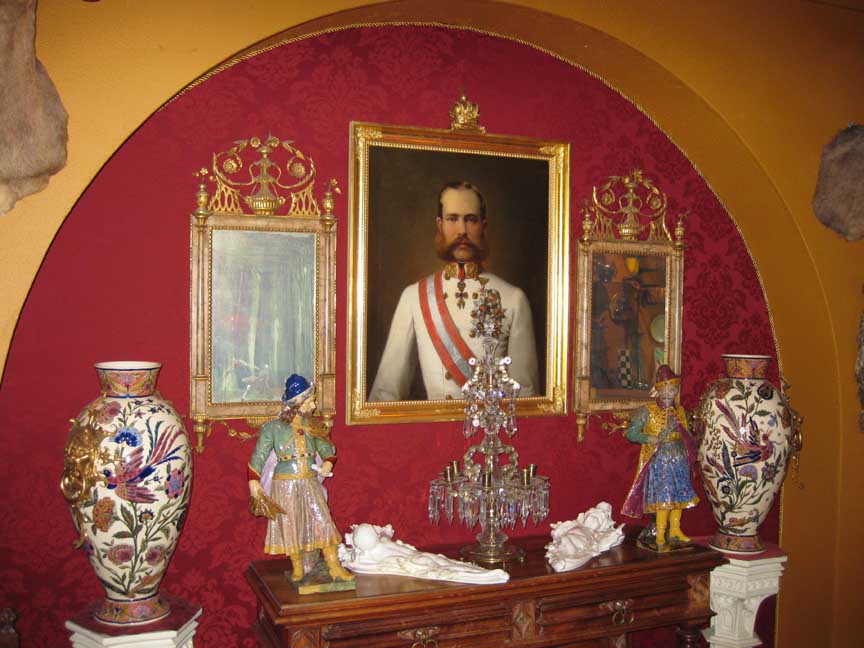 ---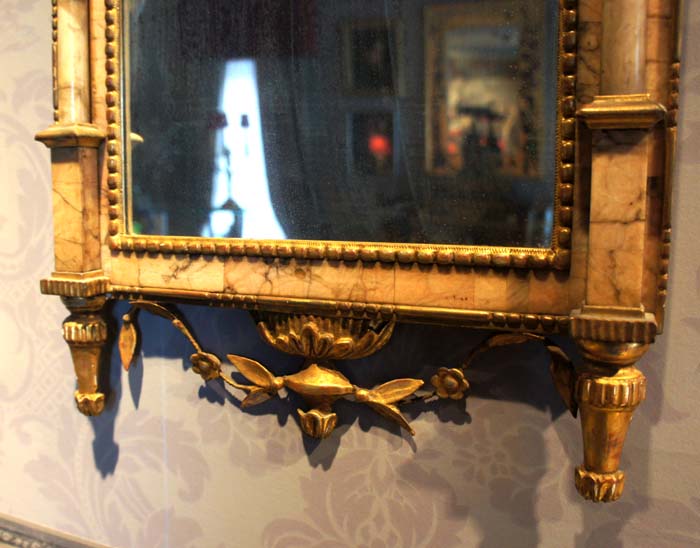 ---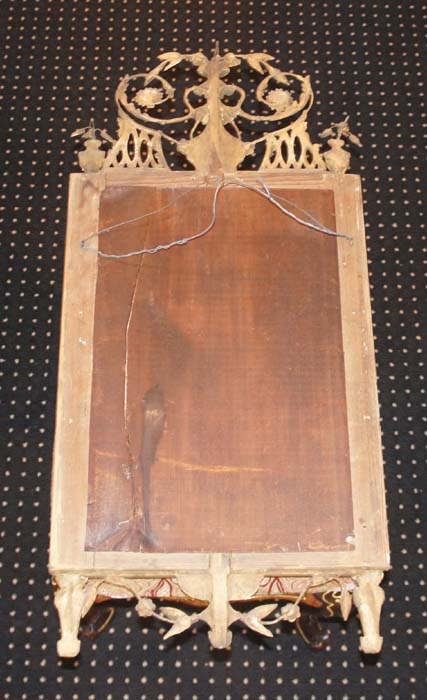 ---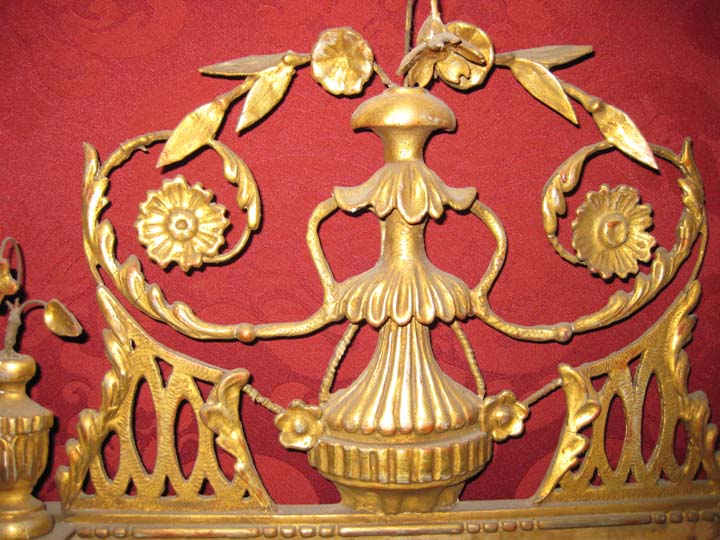 ---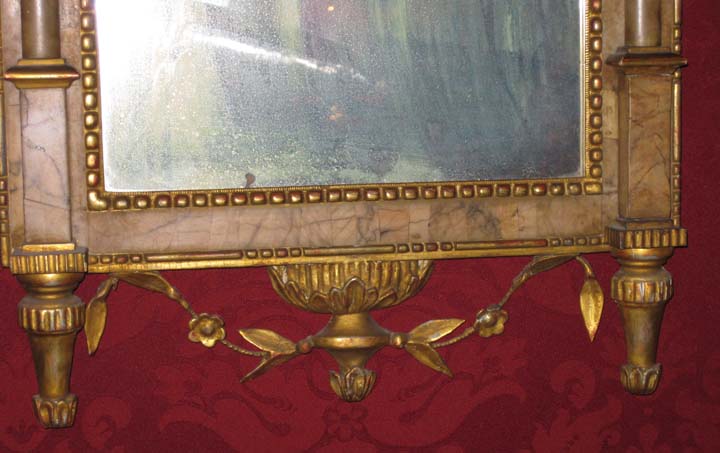 ---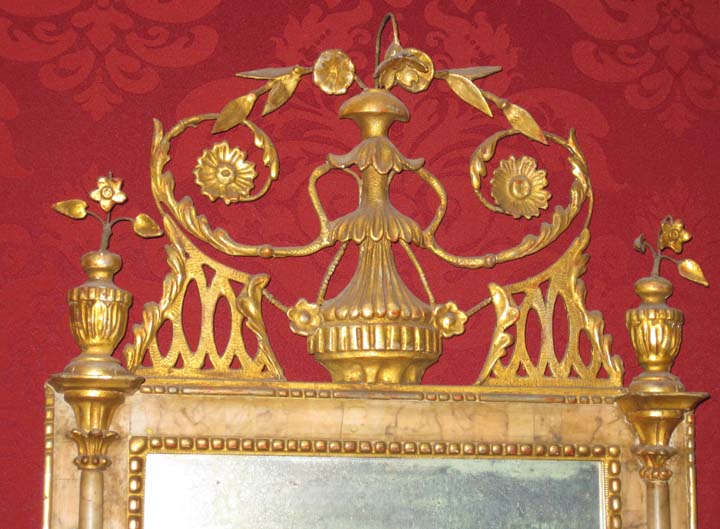 ---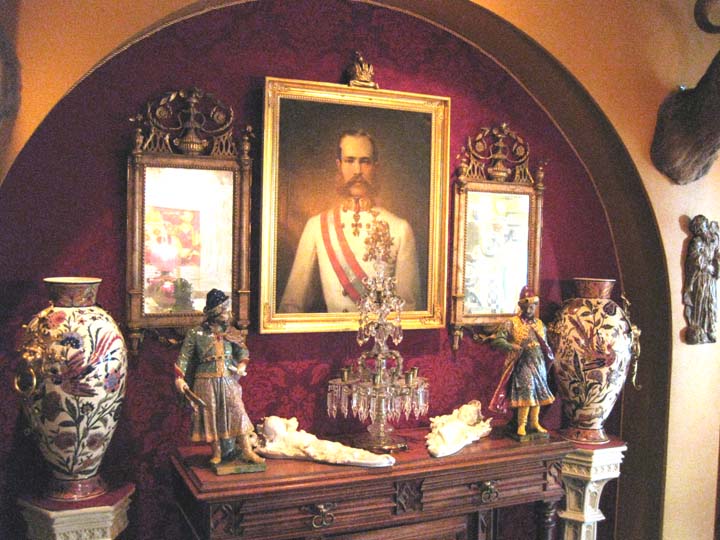 ---
Click on your back button to return to the previous page.
---
HOME PAGE FOR THE DRAWING ROOM OF NEWPORT
ZSOLNAY // FURNITURE // GLASS // PORCELAIN // POTTERY // METAL
LIGHTING // PAINTINGS // EPHEMERA // TEXTILES // GOTHIC // MISCELLANEOUS
---
The Drawing Room is located at 152-154 Spring Street, Newport, Rhode Island 02840.We are open daily from 11 am to 5 pm and by appointment. If you have an interest in an item listed in this document or wish to purchase an item, please call us at 1-401-841-5060 (cell: 401-261-3980). The Partnership of Gacher and Santi has been in business for over 30 years. We have been located in Newport since 1985. Our email address

is: drawrm@hotmail.com All images copyright by F. Santi, 2009

Free counters provided by Honesty.com.

Visitors since 01-17-01