Fine Militaria from The Drawing Room of Newport Antiques

# 5180. An Austro Hungarian Military Sword / scabbard. Late 19th century. Size: sword blade is 30" long and with the handle it totals 35.25" long. Marked on the sword Weyersberg & Stamm Solingen. Condition: the scabbard has leather loss at the back as shown in the detailed images. The blade appears to be either nickel silver or chrome. There is damascene design on both sides of the blade. There is hand etching on the scabbard and the sword "H-27". The blade has multiple nicks along the edge. Where the blade inserts into the handle: the felt is worn away. The sharkskin handle is intact with no holes and the wire holding the skin is intact and not loose. Price: $1,200.00.
---

---
---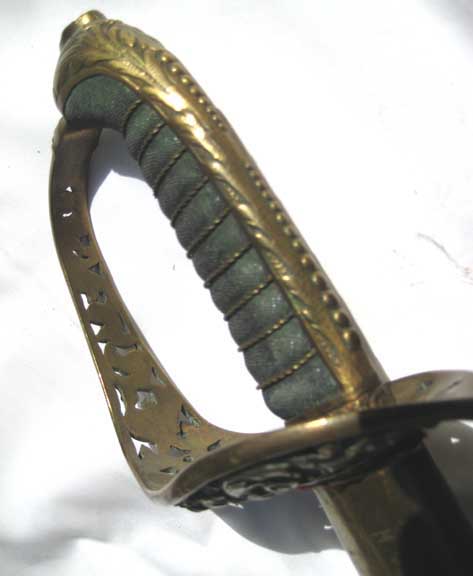 ---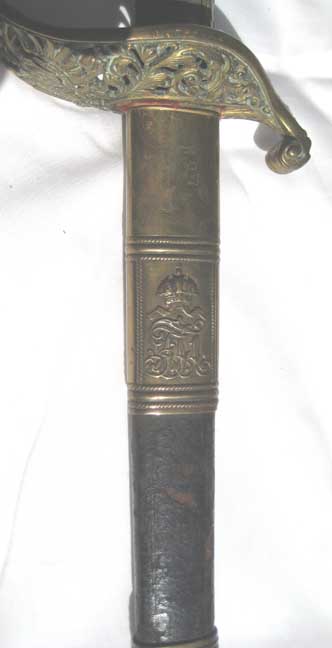 ---

---

---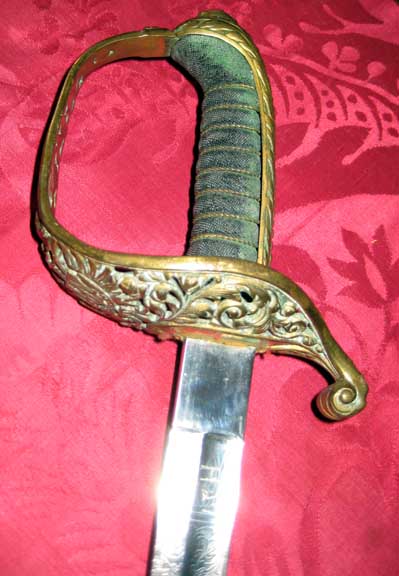 ---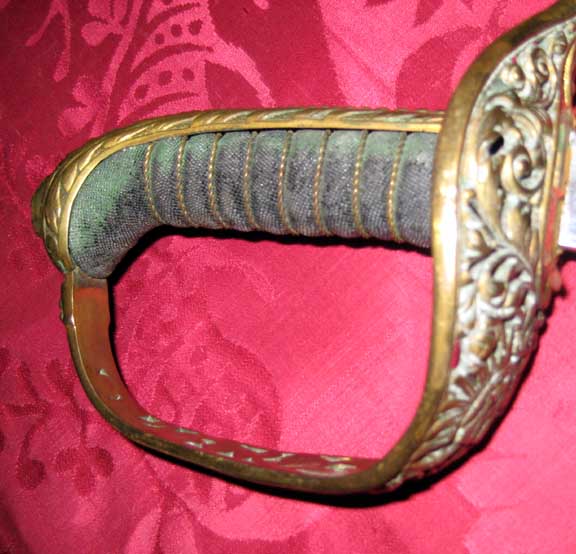 ---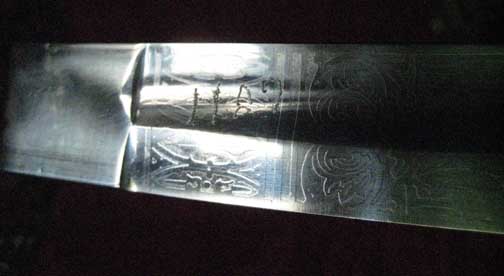 ---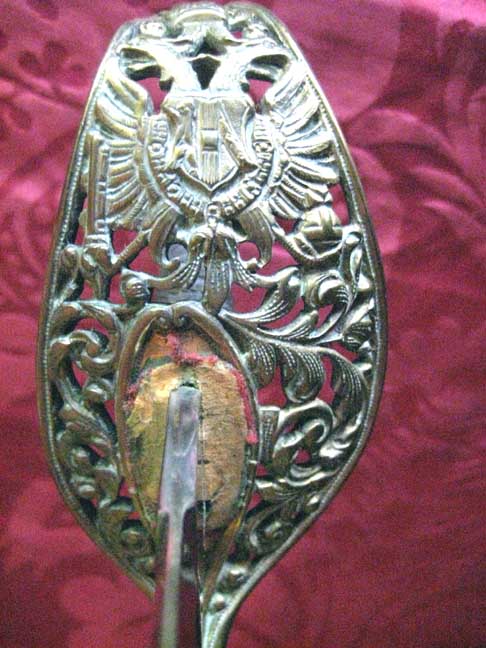 ---

---
Click on your back button to return to the previous page.
---
HOME PAGE FOR THE DRAWING ROOM OF NEWPORT ANTIQUES
ANTIQUE ZSOLNAY // ANTIQUE FURNITURE // ANTIQUE GLASS // ANTIQUE PORCELAIN // ANTIQUE POTTERY // ANTIQUE METAL
ANTIQUE LIGHTING // ANTIQUE PAINTINGS // ANTIQUE EPHEMERA // ANTIQUE TEXTILES // ANTIQUE GOTHIC // ANTIQUE MISCELLANEOUS
---
The Drawing Room is located at 152-154 Spring Street, Newport, Rhode Island 02840.We are open daily from 11 am to 5 pm and by appointment. If you have an interest in an item listed in this document or wish to purchase an item, please call us at 1-401-841-5060 (cell: 401-261-3980). The Partnership of Gacher and Santi has been in business for over 30 years. We have been located in Newport since 1985. Our email address

is: drawrm@hotmail.com

Free counters provided by Honesty.com.