John & Rico's
Antique Lighting from The Drawing Room
---
---
---
# 5154. An Antique French Sinumbra Table Lamp. This lamp dates from before 1850. Signed on the oil font: - Par Brevet - D'Importation - Concession - M. et C ie - . Size: approximately 20" tall to the top of the font; the shade is 10" in diameter and it is 8" tall making the lamp almost 30" tall to the top of the chimney. Condition: electrified; one of the oil feeder tubes which also support the font has been replaced; there are small dents to the octagonal base; the surface of the lamp - the green paint and gold decoration - was probably 'decorated' in the 1950's. The glass shade is a period shade but may or may not be the original base shade; there are two flakes to the shade. The metal is tin with brass fittings. This style shade which is frosted inside gives a very soft pleasing light. Price: $950.00.
---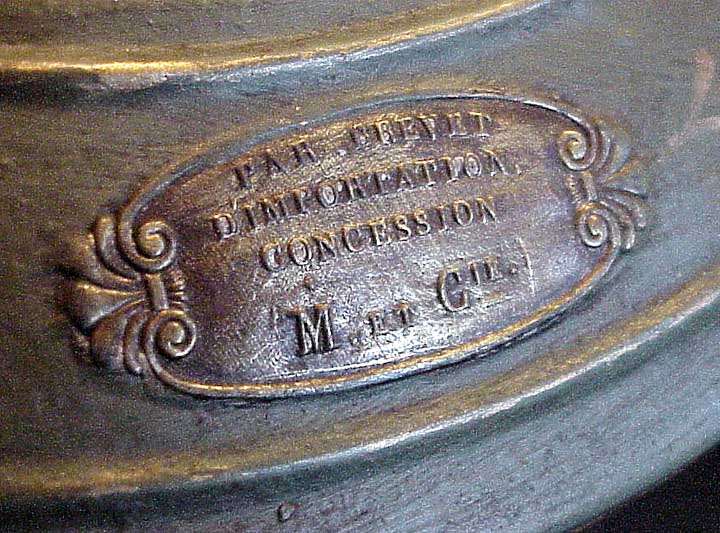 Signed on the oil font: - Par Brevet - D'Importation - Concession - M. et C ie -
---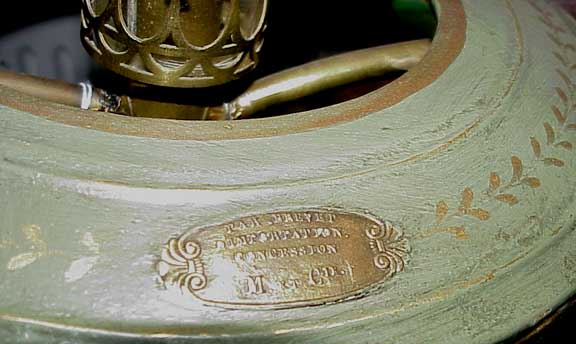 ---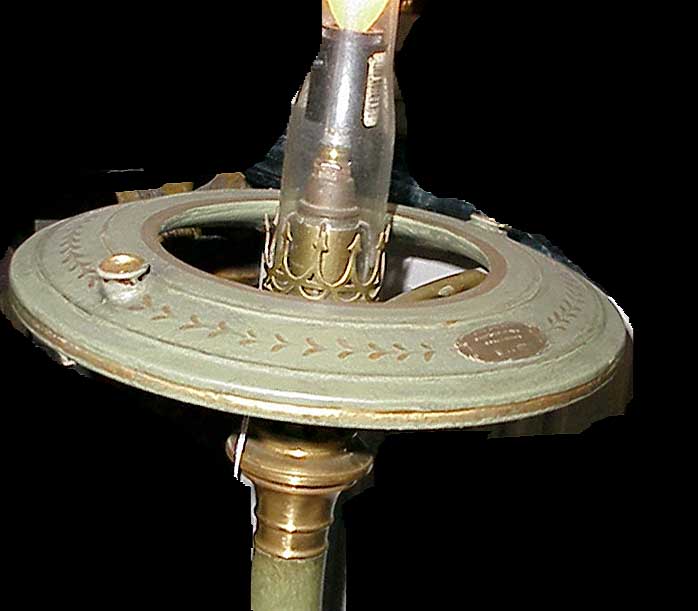 ---
---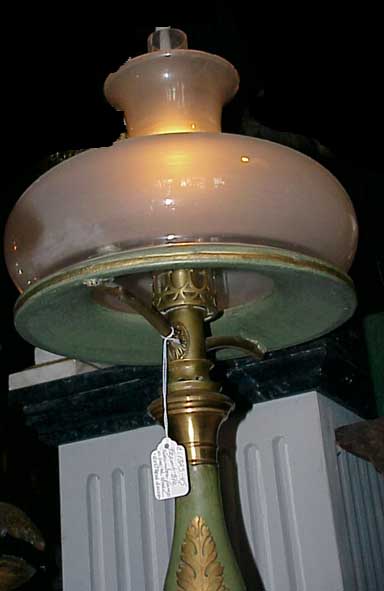 ---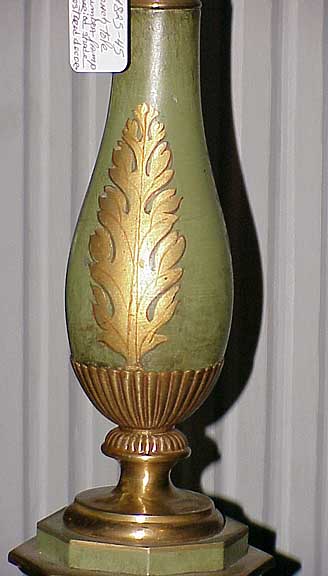 ---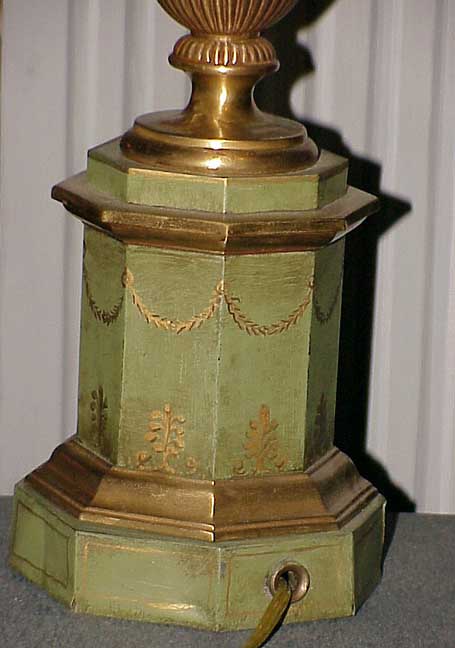 ---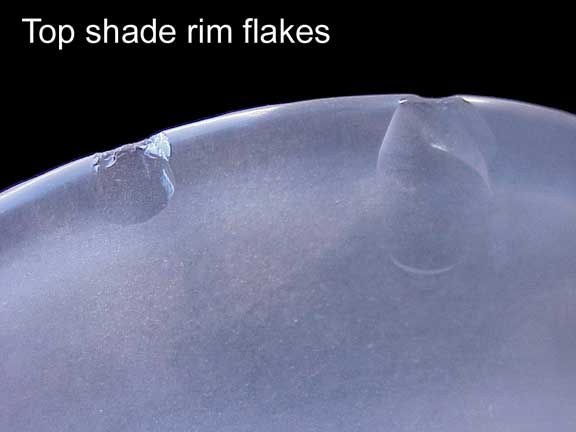 ---
ZSOLNAY // FURNITURE // GLASS // PORCELAIN // POTTERY // METAL
LIGHTING // PAINTINGS // EPHEMERA // TEXTILES // GOTHIC // MISCELLANEOUS
THE DRAWING ROOM OF NEWPORT AND THE ZSOLNAY STORE HOME PAGE
The Drawing Room is located at 152-154 Spring Street, Newport, Rhode Island 02840.We are open daily from 11 am to 5 pm and by appointment. If you have an interest in an item listed in this document or wish to purchase an item, please call us at 1-401-841-5060 (cell: 401-261-3980). The Partnership of Gacher and Santi has been in business for over 30 years. We have been located in Newport since 1985. Our email address

is: drawrm@hotmail.com

Free counters provided by Honesty.com.

Visitors since 01-17-01