John & Rico's
Antique Art Nouveau
Art Pottery from The Drawing Room of Newport.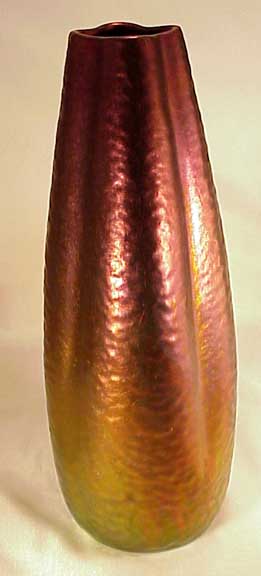 # 5141. A French Art Pottery Vase. Etched signature Jean Baptiste Gaziello. Gaziello worked for Massier before branching out and producing some interesting work using Massier-like glazes. Signed "J.Gaziello Vallauris" on the side of the vase. Height 14 3/8 inches. The metallic glaze varies from top to bottom: copperish on the top to a green on the base. The glaze is a little different on each side. The surface is bumpy with the entire vase having a hand hammered finish. Condition: a rim glaze line from the top down for about 1.5" plus another glaze line on the opposite side of the top, impossible to photograph. Both glaze lines are about the same size; and two under base edge flakes. A very attractive vase. The form is pinched at the top to create a quatrafoil lip with the appearance of fluting almost to the base. Price $1,650.00.
---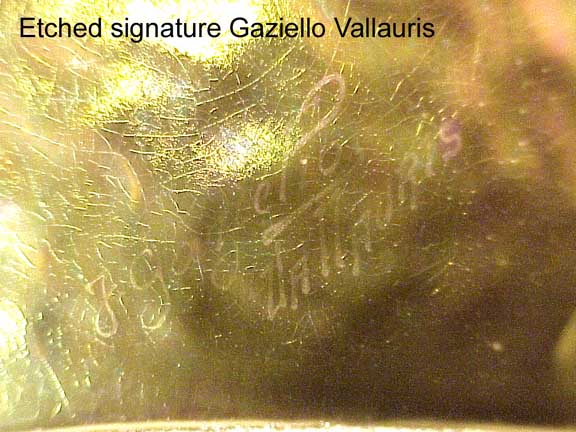 ---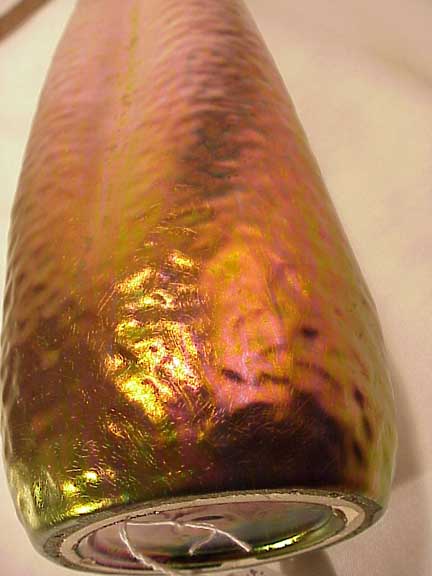 ---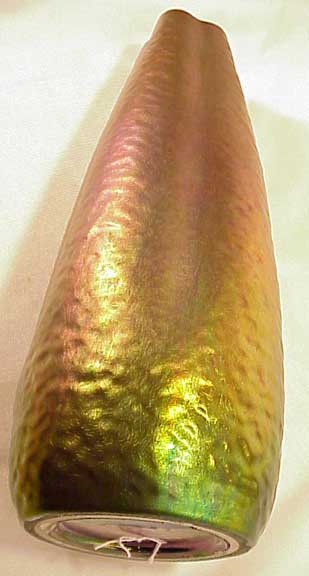 ---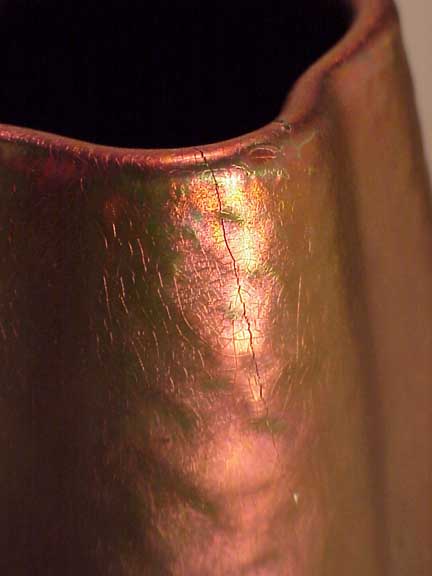 Image shows the glaze line.
---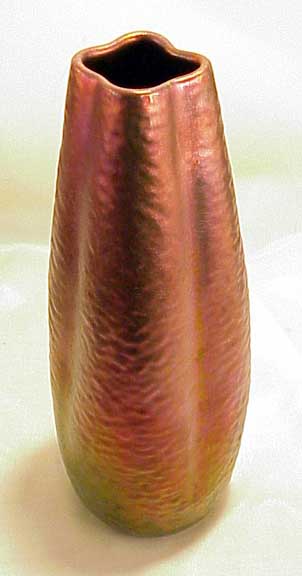 ---

---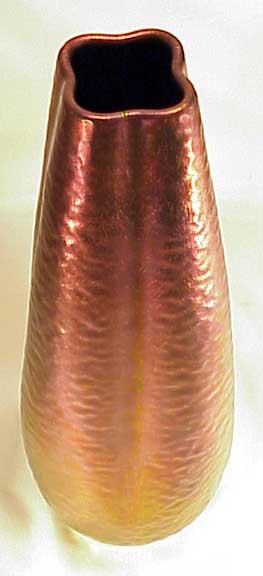 ---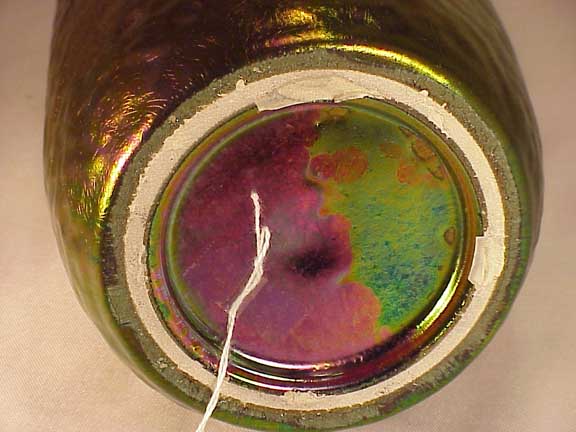 Note the two under rim flakes.
---
Click on your return button to go back to the previous page or:
Enter here for the Art Pottery site of The Drawing Room of Newport
---
ZSOLNAY // FURNITURE // GLASS // PORCELAIN // POTTERY // METAL
LIGHTING // PAINTINGS // EPHEMERA // TEXTILES // GOTHIC // MISCELLANEOUS
THE DRAWING ROOM OF NEWPORT AND THE ZSOLNAY STORE HOME PAGE
The Drawing Room is located at 152-154 Spring Street, Newport, Rhode Island 02840.We are open daily from 11 am to 5 pm and by appointment. If you have an interest in an item listed in this document or wish to purchase an item, please call us at 1-401-841-5060. (cell phone: 401-261-3980)Our email

address is: drawrm@hotmail.com All images copyright by F. Santi, 2011

Free counters provided by Honesty.com.