Gothic Style Antiques
From
The Drawing Room of John & Rico
Gothic furnishings from Their Drawing Room of Newport including lighting, furniture, glass, porcelain, etc.

_______________________________________
__________________________________________________
As with all our category pages: click on the image to take you to a page of detail images.
---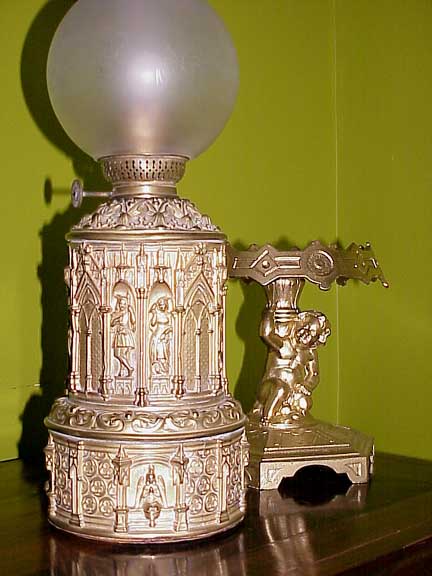 # 5116. Pictured is one of a pair of 19th century Carcel Lamps in the Gothic Style. Mid 19th century. Size: 6" across; 16" tall to the top of the burner and app. 24" tall to the top of the chimney. The footed figural base is gold painted pot metal. The lamp is stamped brass. These lamps may have had mechanical interior works; they now function as kerosene lamps with a kerosene burner. We believe that they have been kerosene lamps for a long time. The matching glass ball shades appear to be period. The footed bases probably date from around 1870 while the lamps themselves date 20 years earlier. The lamps have tin fitted base covers while the rest is stamped brass. This is a very rare decor for a Carcel lamp. Country of origin, probably France. Price $3,500.00 the pair.
---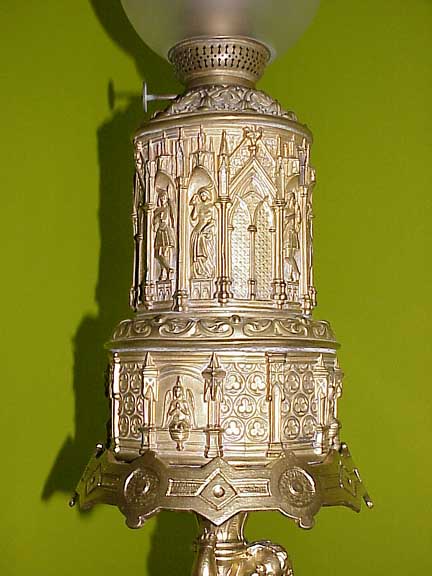 ---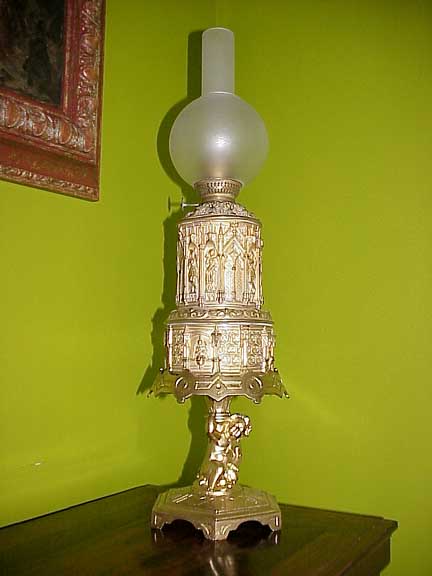 ---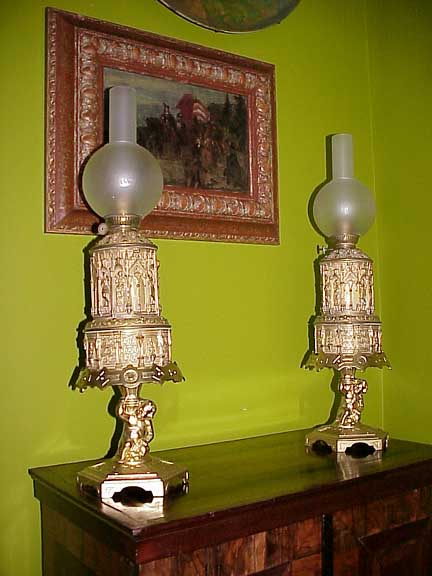 ---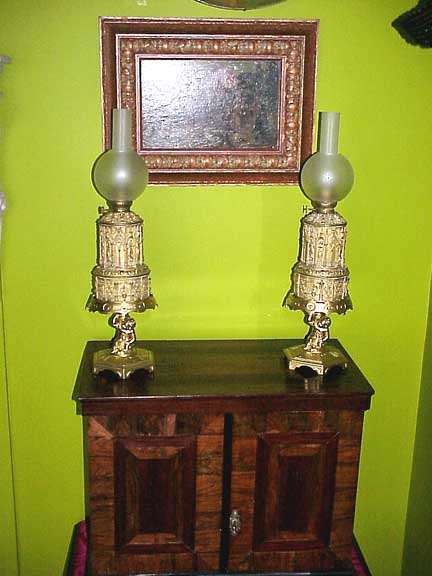 ---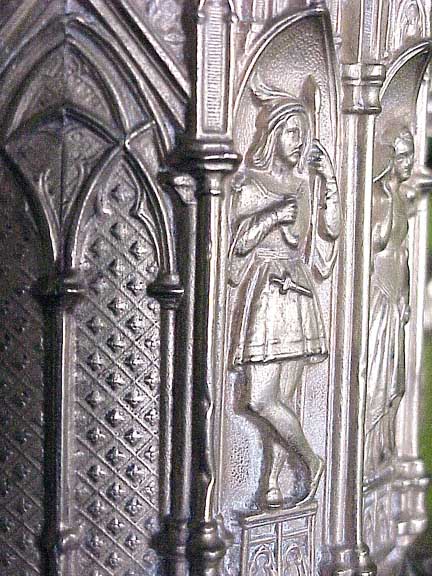 ---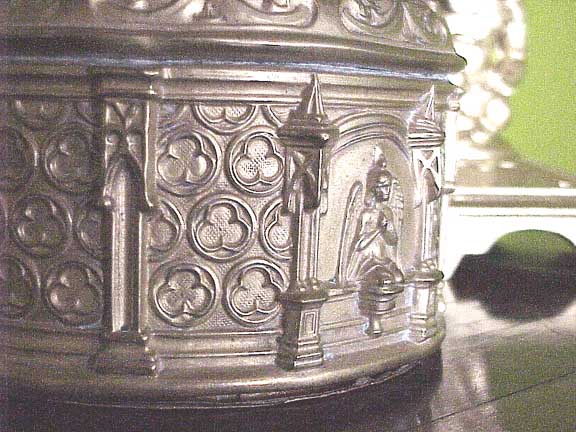 ---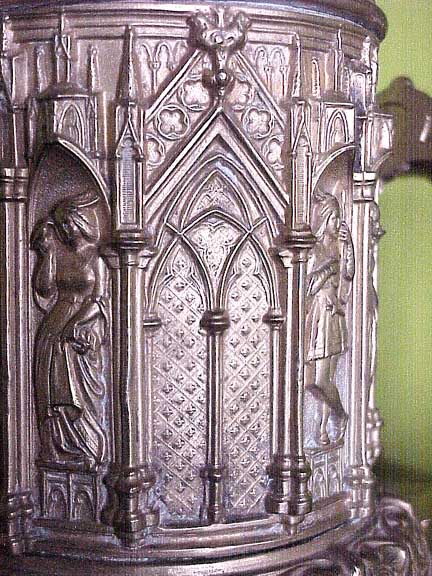 ---
ZSOLNAY // FURNITURE // GLASS // PORCELAIN // POTTERY // METAL
LIGHTING // PAINTINGS // EPHEMERA // TEXTILES // GOTHIC // MISCELLANEOUS
THE DRAWING ROOM OF NEWPORT AND THE ZSOLNAY STORE HOME PAGE

Free counters provided by Honesty.com.

---
---
The Drawing Room is located at 152-154 Spring Street, Newport, Rhode Island 02840.We are open daily from 11 am to 5 pm and by appointment. If you have an interest in an item listed in this document or wish to purchase an item, please call us at 1-401-841-5060 (cell 401-261-3980). The Partnership of John Gacher and Federico Santi has been in business for over 30 years. We have been located in Newport since 1985. Our email address is: drawrm@hotmail.com