John & Rico's
Antique Furniture from The Drawing Room.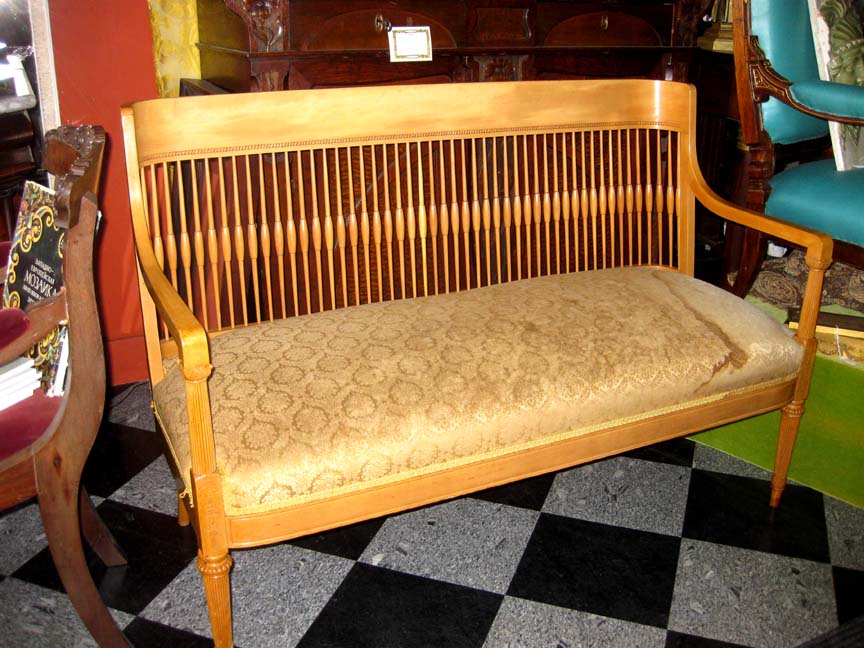 # 4951. A Settee in Maple; circa 1885-1905, design attributed to Francis Bacon and made by the A.H. Davenport Co. of Boston (Cambridge). Size 50" wide x 35" tall at the back by 22" deep with the seat 17" high. The design reflects the Colonial and Romanesque Revivals in a highly severe and sophisticated manner. Francis Bacon first designed furniture for the prestigious NYC decorating firm of HERTER BROS. that had decorated the mansion of William H. Vanderbilt among many others of that category. By 1883 Bacon became associated with the celebrated Boston architect H.H. Richardson who popularized the Romanesque Revival style in America. By 1885 Bacon had become the principal designer for the A.H. Davenport Furniture Company. The Davenport Company made pieces for the White House in 1902; commissioned by McKim, Mead & White, selected by President and Mrs. Roosevelt. This settee very much shows the influence of Herter Brothers chic elegance and the American Romanesque Revival adaptation of H.H. Richardson. Minor old insect damage to the back right leg does not lesson the strength of this very practical piece of seating which only requires the changing of the (original) upholstery. Normal wear and left back top rail veneer repair. Price: $2,500.00.
---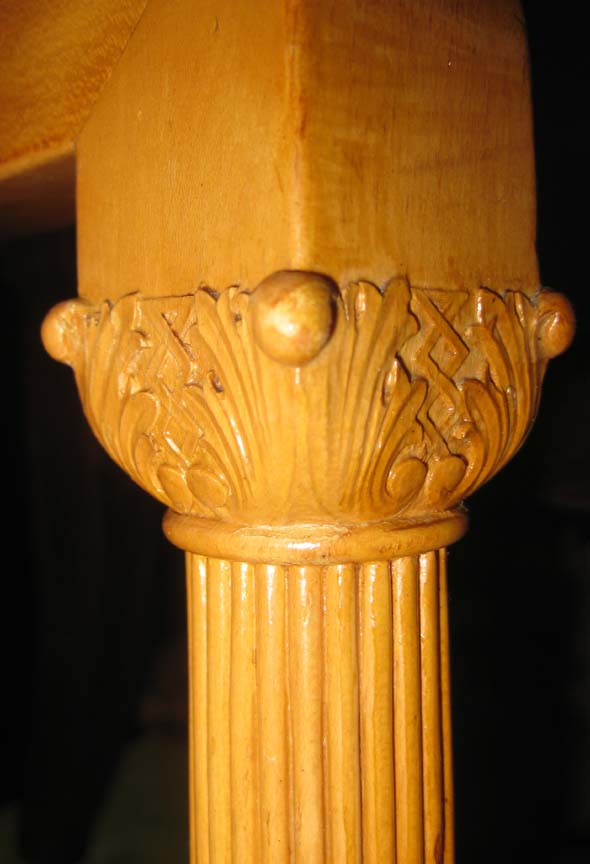 ---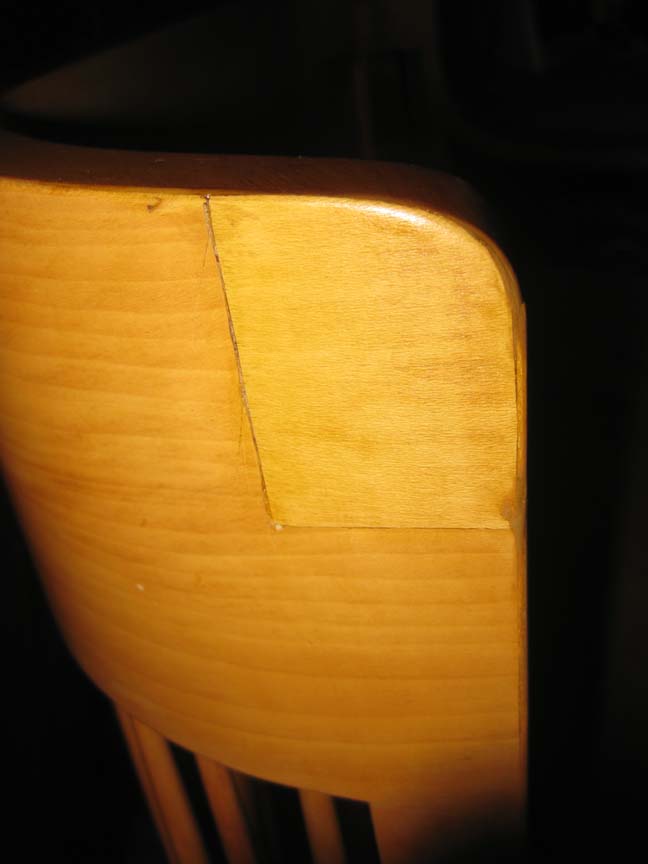 Please note the veneer repair to the upper right area of the back side of this settee.
---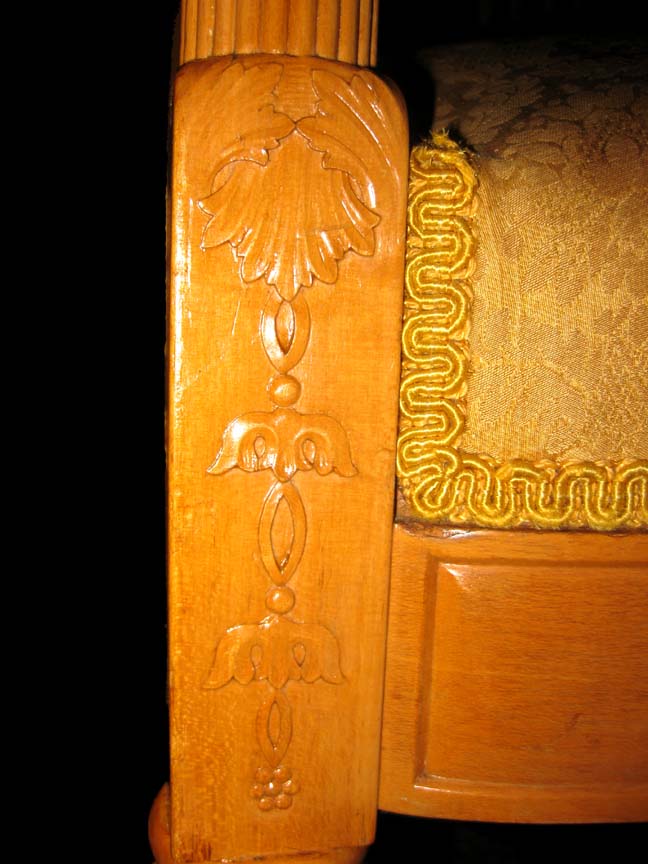 ---
---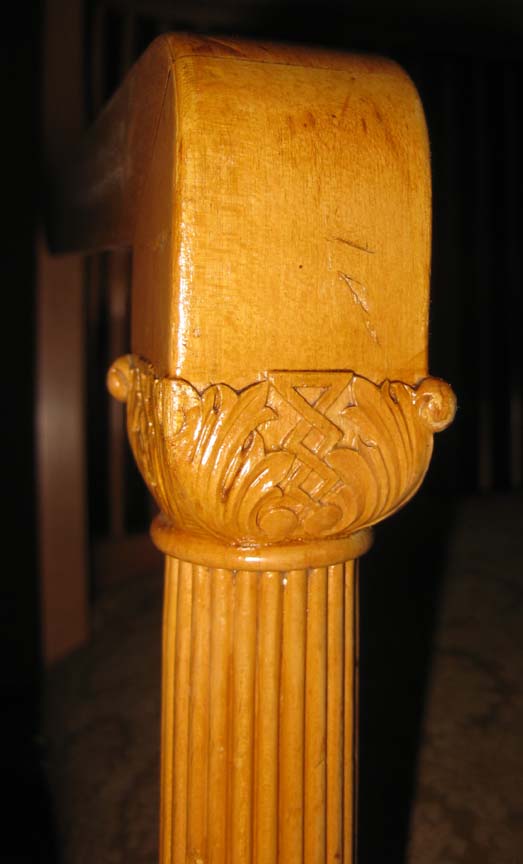 ---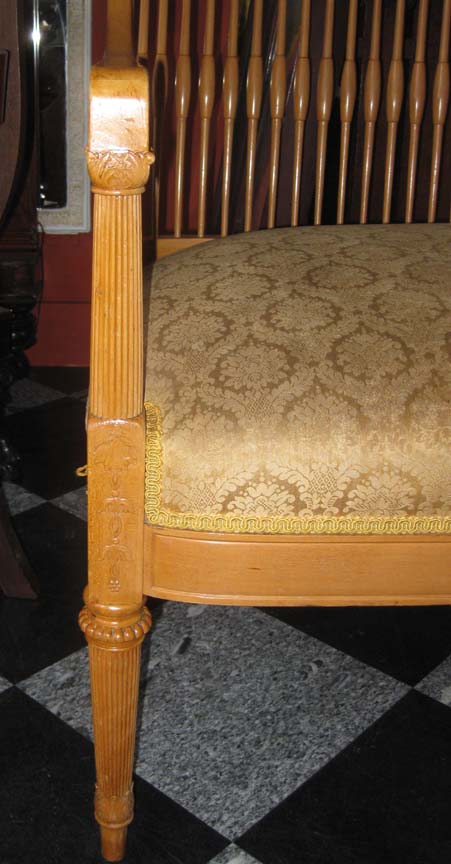 ---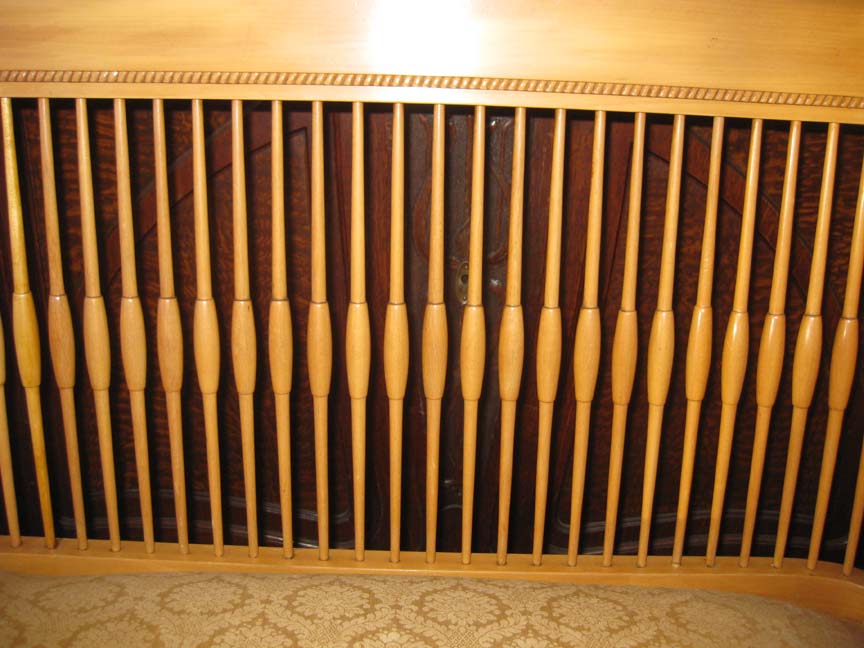 ---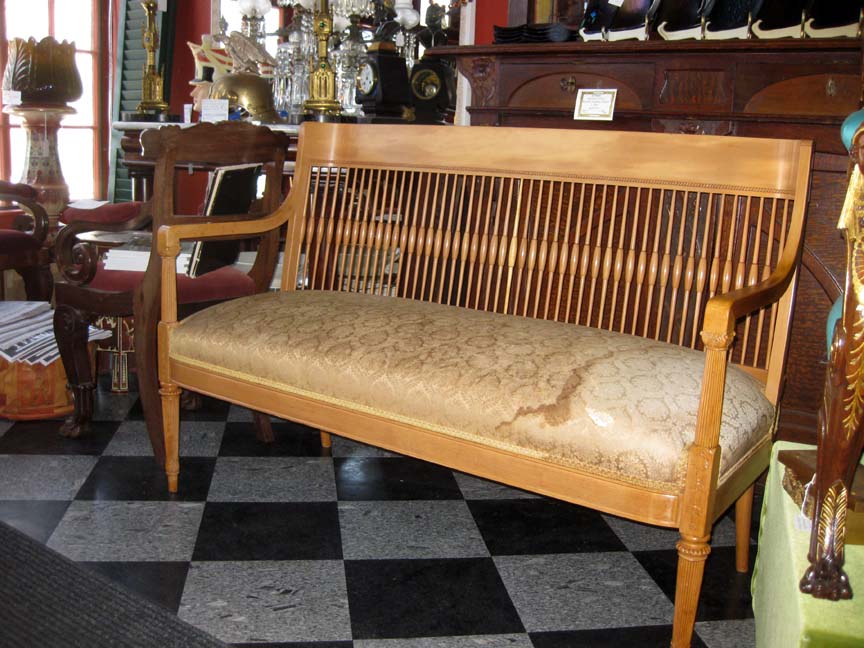 ---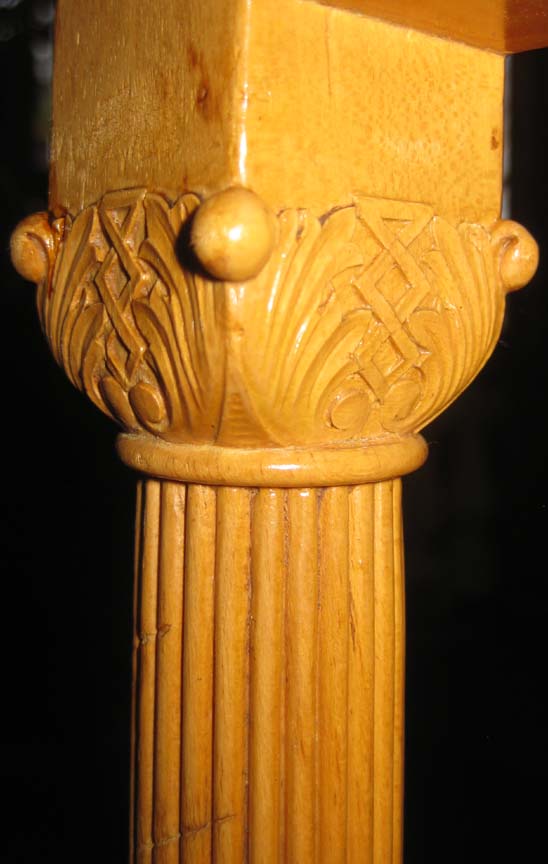 ---
HOME PAGE FOR THE DRAWING ROOM OF NEWPORT
ZSOLNAY // FURNITURE // GLASS // PORCELAIN // POTTERY // METAL
LIGHTING // PAINTINGS // EPHEMERA // TEXTILES // GOTHIC // MISCELLANEOUS
---
The Drawing Room is located at 152-154 Spring Street, Newport, Rhode Island 02840.We are open daily from 11 am to 5 pm and by appointment. If you have an interest in an item listed in this document or wish to purchase an item, please call us at 1-401-841-5060 (cell: 401-261-3980). The Partnership of Gacher and Santi has been in business for over 30 years. We have been located in Newport since 1985. Our email address

is: drawrm@hotmail.com
Offering a Luxury Bed and Breakfast Suite in the Heart of Newport

Free counters provided by Honesty.com.

Visitors since 01-17-01