John & Rico's
Antique Furniture from The Drawing Room.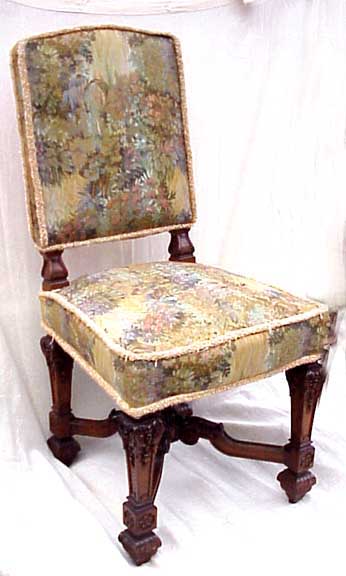 # 4875x. An "American Renaissance" Style 19th century dining side chair. Mahogany. From the estate of Arthur Curtis James. Used on his yacht Aloha (second and latter yacht of that name). Of the finest carving consistent with workmanship of Herter Bros. of New York City. Size: 38" tall with the seat 19" wide, deep and tall. Condition: original finish to the carved wood surface; re-upholstered at some time in the past. To find out more about Arthur Curtis James . . James fortune was copper; he owned in Newport Rhode Island Beacon Hill House and The Swiss Village; he was a Commodore and his yachts were The Coronet and The Aloha. The Coronet is being restored by the Newport Museum of Yachting. There is a matching chair to this one known to exists in Newport. This chair relates to The Crawford Library Table pictured on page 266 of "Art & Enterprise" American Decorative Arts, 1825-1917 The Virginia Carroll Crawford Collection published in 1999. As described, the library table " was found in Newport in the early 1980's, where it was reported to have come from a member of the Vanderbilt family." To see James's Beacon Hill . . . Price: $3,500.00.
---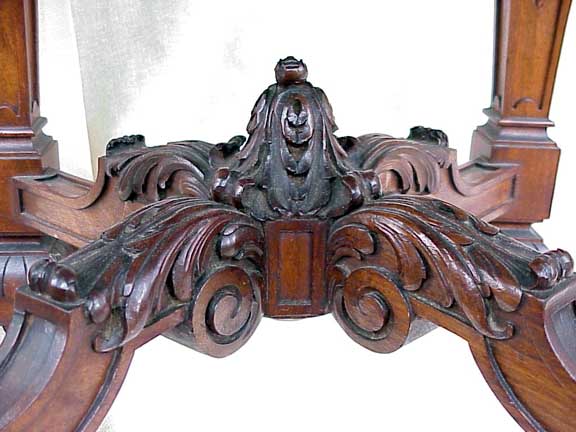 ---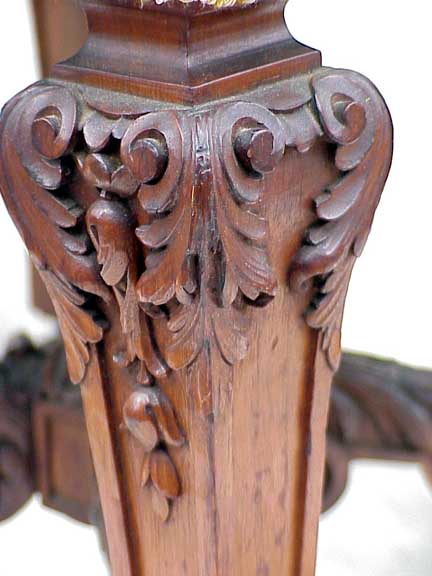 ---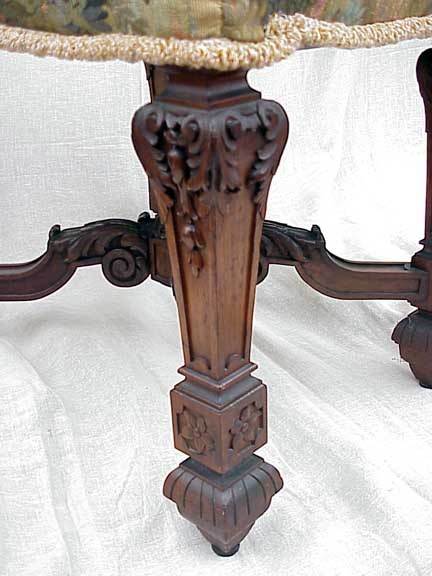 ---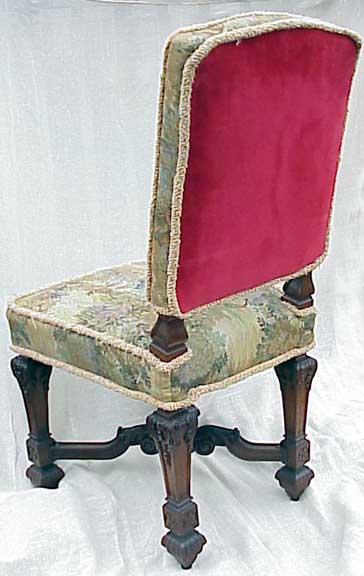 ---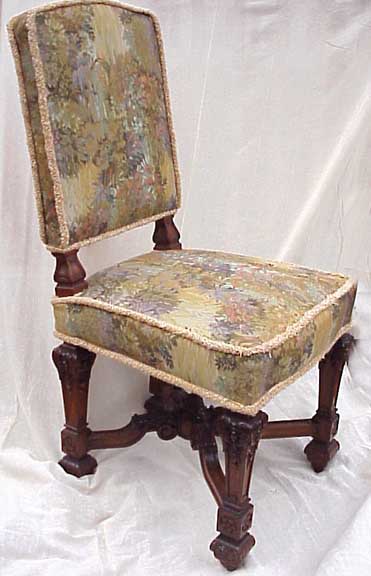 ---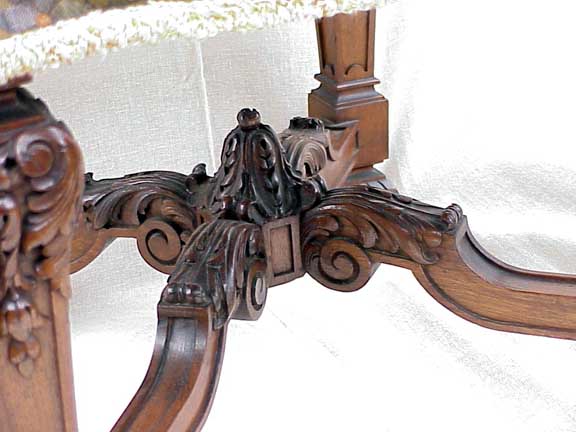 ---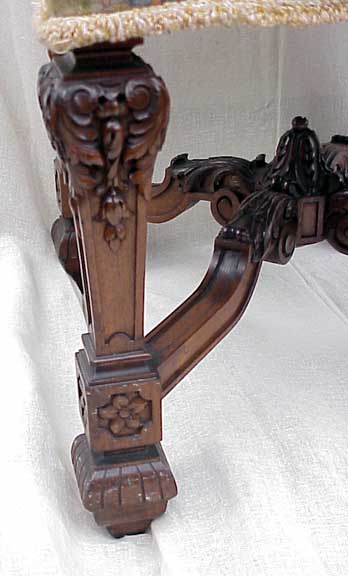 ---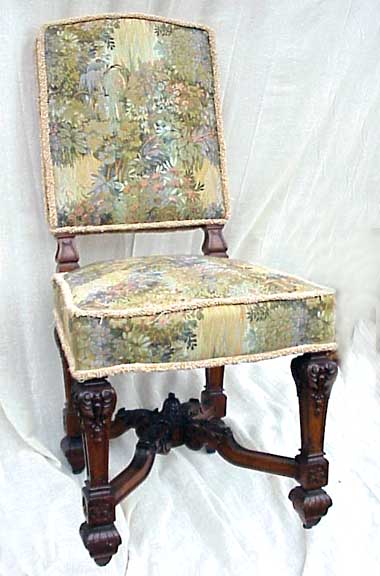 ---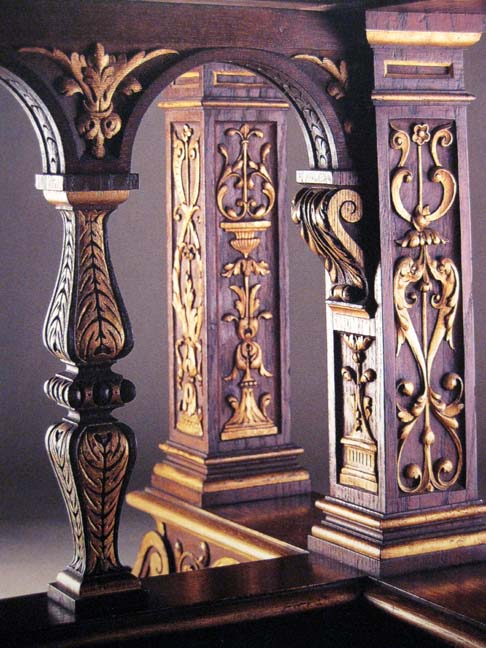 Pictured above are images from Art & Enterprise depicting the Crawford Library Table from Newport Rhode Island. We believe that these two items: the chair and the table were from the same New York City workshop and made for the same client in Newport.
---
HOME PAGE FOR THE DRAWING ROOM OF NEWPORT
ZSOLNAY // FURNITURE // GLASS // PORCELAIN // POTTERY // METAL
LIGHTING // PAINTINGS // EPHEMERA // TEXTILES // GOTHIC // MISCELLANEOUS
---
The Drawing Room is located at 152-154 Spring Street, Newport, Rhode Island 02840.We are open daily from 11 am to 5 pm and by appointment. If you have an interest in an item listed in this document or wish to purchase an item, please call us at 1-401-841-5060 (cell: 401-261-3980). The Partnership of Gacher and Santi has been in business for over 30 years. We have been located in Newport since 1985. Our email address

is: drawrm@hotmail.com

Free counters provided by Honesty.com.

Visitors since 01-17-01