John & Rico's
Antique Lighting from The Drawing Room
---
---
---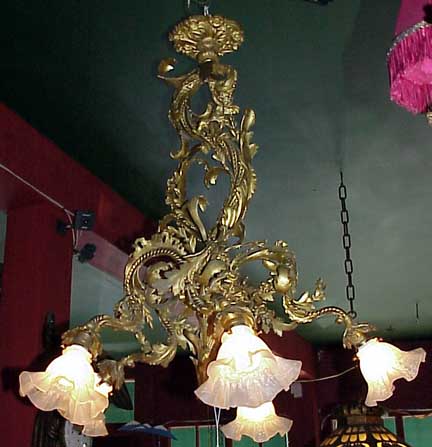 Item # 3382. A Bronze Chandelier. Bronze with gilt finish. Size: 34" tall and the metalwork is 19" across / shades could make this fixture wider. Condition: the shades are reproduction and there is a small decorative element missing (one of the missing elements is shown) there may be a couple of leaves missing also: there is so much going on here it is hard to tell; wear to the bottom hook decoration in the center. The style is European Beaux Arts: c. 1900. This is an electric chandelier: newly wired. This is a period chandelier. It is very heavy. This style came in three arm up to 12 arms: this is a five arm chandelier. A single cherub sits most of the way up blowing a horn. Price: $5,750.00.
---
---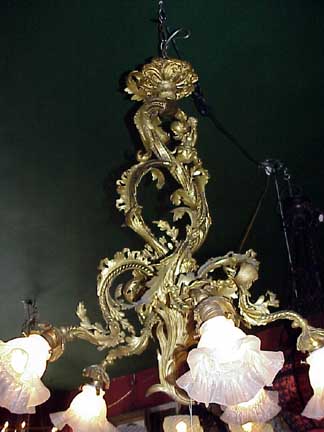 ---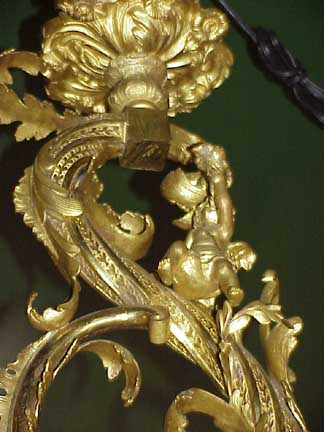 ---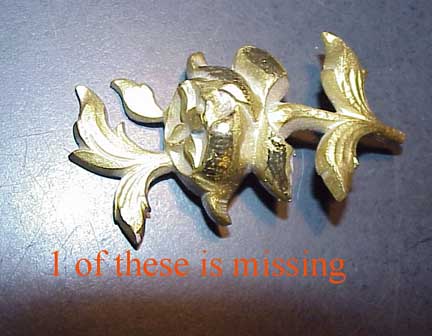 ---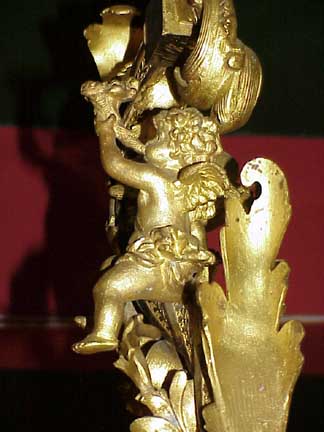 ---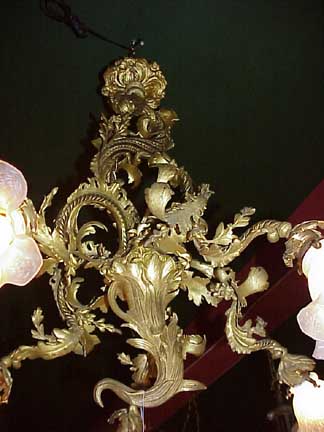 ---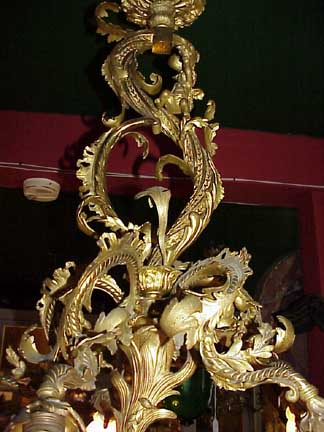 ---
ZSOLNAY // FURNITURE // GLASS // PORCELAIN // POTTERY // METAL
LIGHTING // PAINTINGS // EPHEMERA // TEXTILES // GOTHIC // MISCELLANEOUS
THE DRAWING ROOM OF NEWPORT AND THE ZSOLNAY STORE HOME PAGE
The Drawing Room is located at 152-154 Spring Street, Newport, Rhode Island 02840.We are open daily from 11 am to 5 pm and by appointment. If you have an interest in an item listed in this document or wish to purchase an item, please call us at 1-401-841-5060 (cell: 401-261-3980). The Partnership of Gacher and Santi has been in business for over 30 years. We have been located in Newport since 1985. Our email address

is: drawrm@hotmail.com

Free counters provided by Honesty.com.

Visitors since 01-17-01