The Zsolnay Store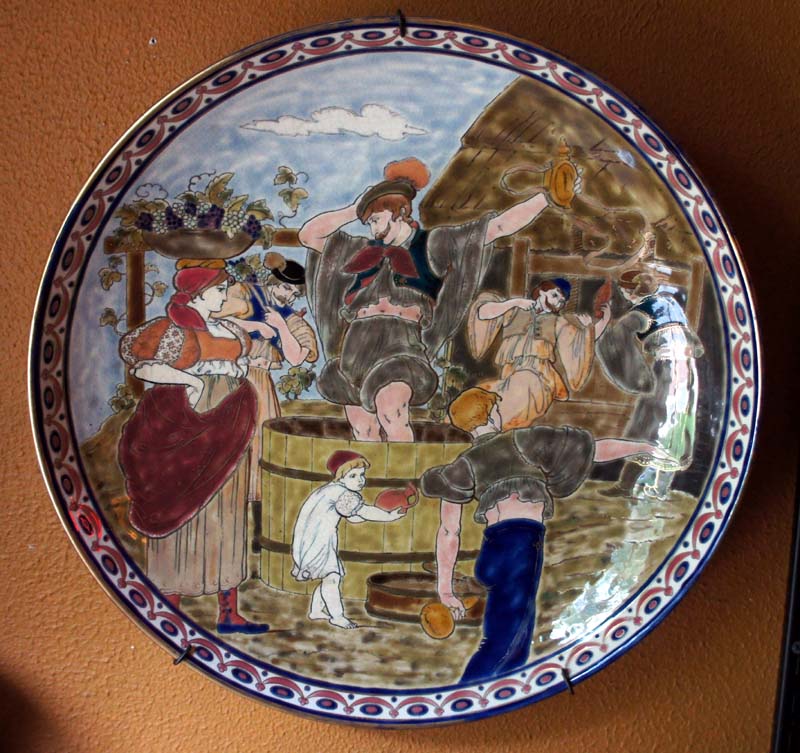 # 216. A "Grape Harvest" charger. Circa 1882-1888l. Size: 15" diameter. An identical decor is pictured on page 63, fig. 99 in "Zsolnay Art Pottery - The Gyugyi Collection." Condition: without issue. Decor attributed to Zsolnay Factory artist Armin Klein. From a private home in Pittsburgh, PA. Price: $5,000.00.
---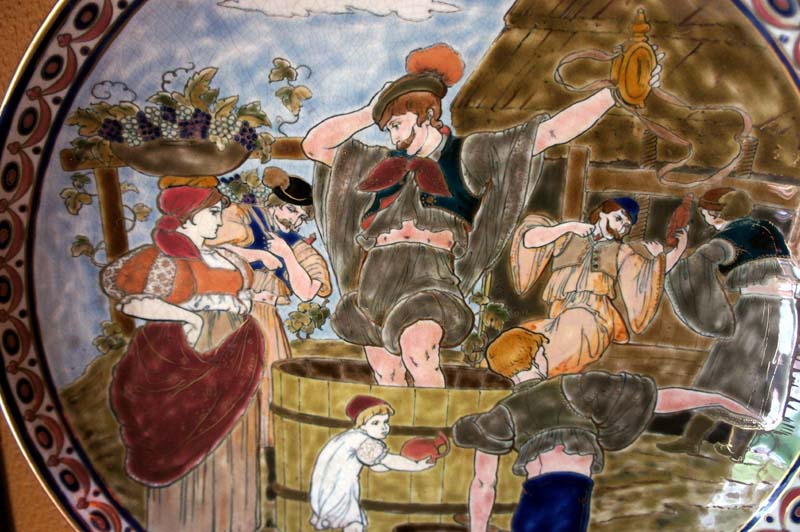 ---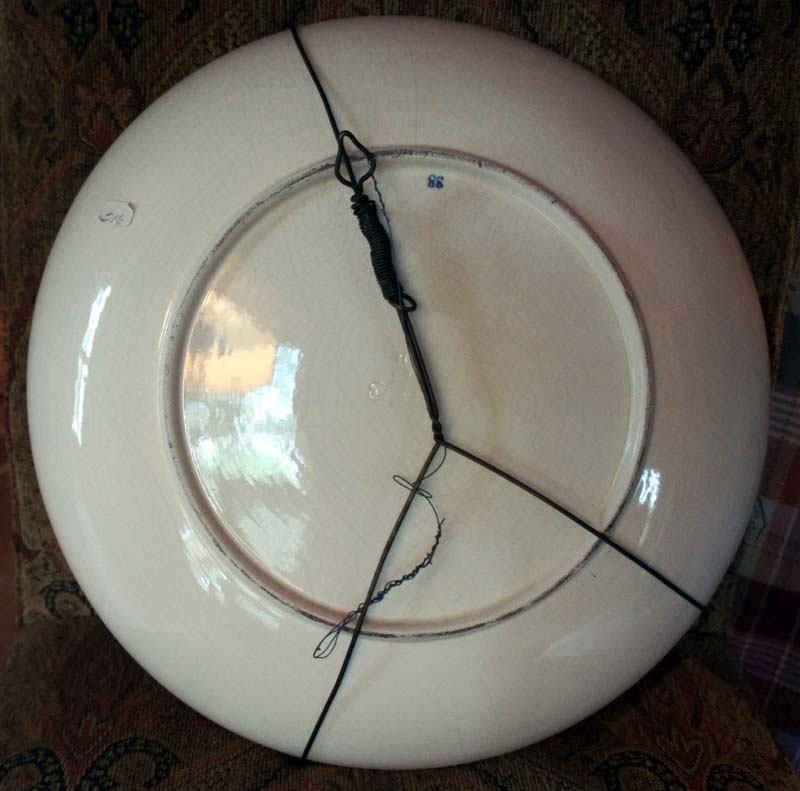 ---
---
The Drawing Room and The Zsolnay Store is located at 152-154 Spring Street, Newport, Rhode Island 02840.We are open daily from 11 am to 5 pm and by appointment. If you have an interest in an item listed in this document or wish to purchase an item, please call us at 1-401-841-5060. The Partnership of Gacher and Santi has been in business in Newport since 1985.
---
Email us at drawrm@hotmail.com

If you have an interest in knowing more about Zsolnay, check our Ephemera Link: we stock two excellent publications on the subject of Zsolnay. If you wish an evaluation about a Zsolnay item in your collection, just send us a photo with notations of size, condition and marks along with a self addressed stamped envelope and we would be glad to help you. And . . . of course we are always interested in purchasing fine examples of Zsolnay ceramics.
---