Antique Sterling Silver from The Drawing Room Antiques.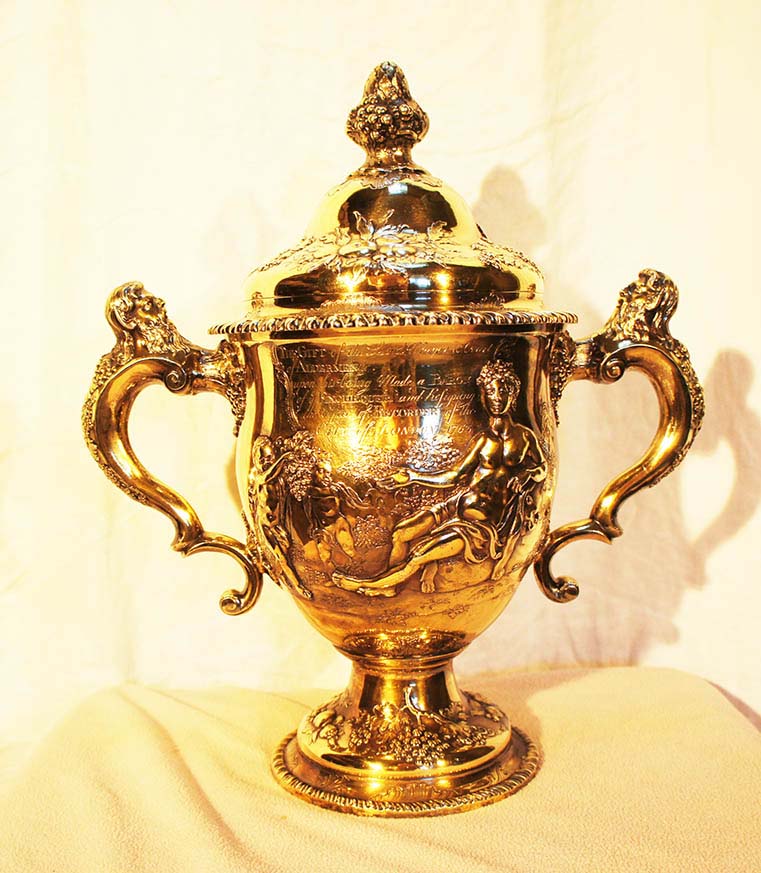 # 5693. A Sterling Silver Trophy. Presented to Sir Richard Adams in 1752-73. From the workshop of Benjamin Gignac. Size: 5.5" base diameter; 14" tall; cup opening is 7" diameter; 13" wide from handle to handle. Weight 7 lbs. The surface inside and out is gold gilt. The lid and the cup are hallmarked. Engraved: "The gift of the Lord Mayor and Court of Aldermen to ________ _______(believed to be Sir Richard Adams) upon his being Made a Baron of y Exchequer and Resigning the Office of Recorder of the City of London 1753". Condition: no apologies. Inquiries welcome.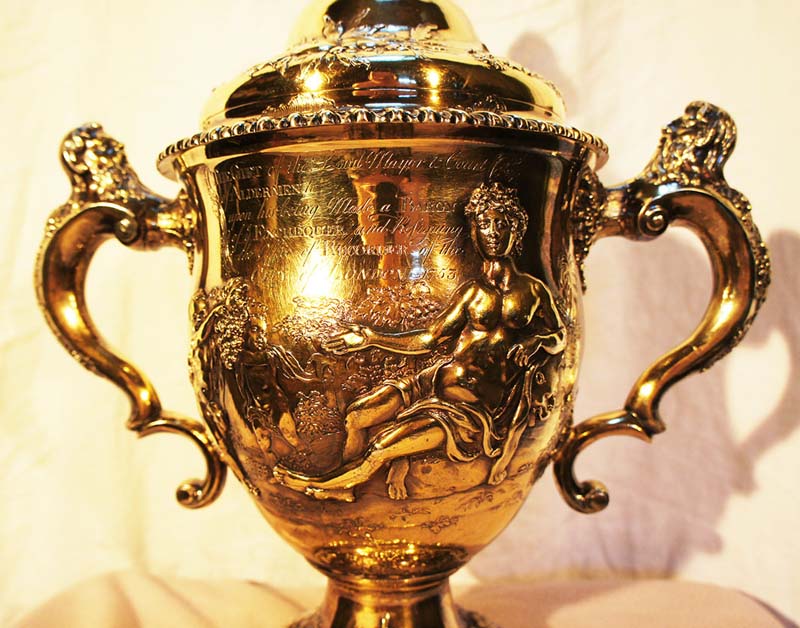 ---
---
---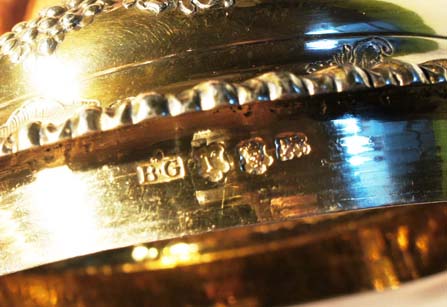 ---
---
---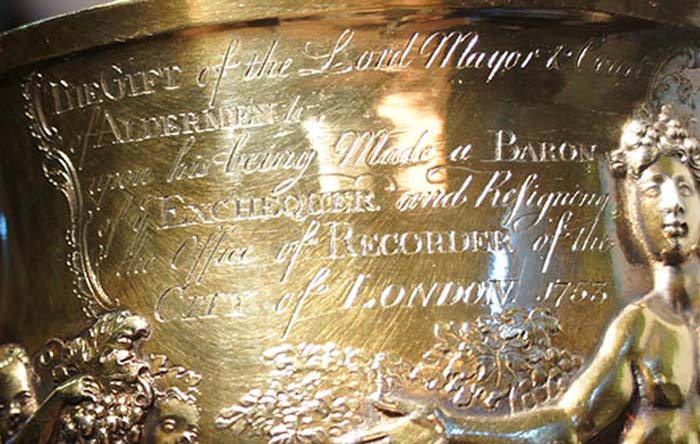 ---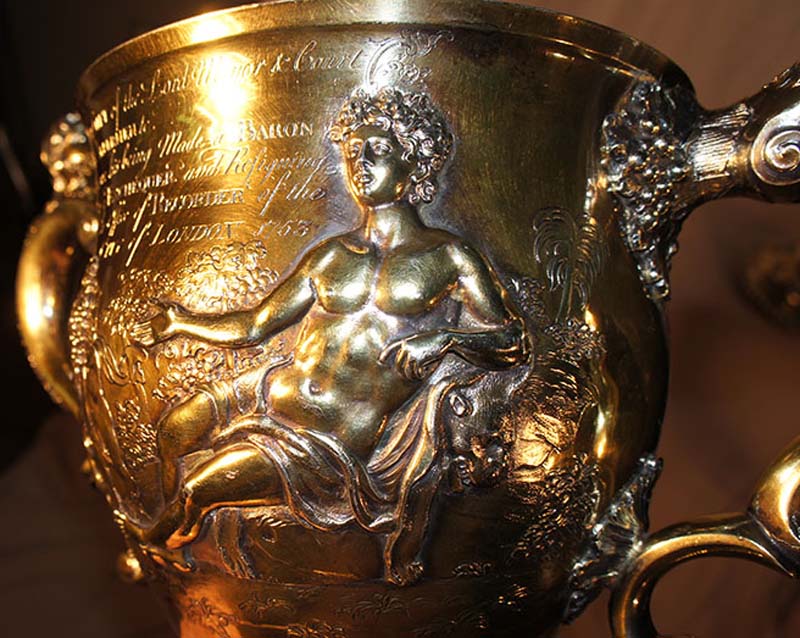 ---
Click on your back button to return to the previous page.
---
HOME PAGE FOR THE DRAWING ROOM OF NEWPORT
ZSOLNAY // FURNITURE // GLASS // PORCELAIN // POTTERY // METAL
LIGHTING // PAINTINGS // EPHEMERA // TEXTILES // GOTHIC // MISCELLANEOUS
---
The Drawing Room is located at 152-154 Spring Street, Newport, Rhode Island 02840.We are open daily from 11 am to 5 pm and by appointment. If you have an interest in an item listed in this document or wish to purchase an item, please call us at 1-401-841-5060 (cell: 401-261-3980). We have been located in Newport since 1985. Our email address

is: drawrm@hotmail.com

Free counters provided by Honesty.com.