_________________________________________________________________
John & Rico's
Fine Art Collection
From
Their Drawing Room Antiques of Newport Rhode Island
---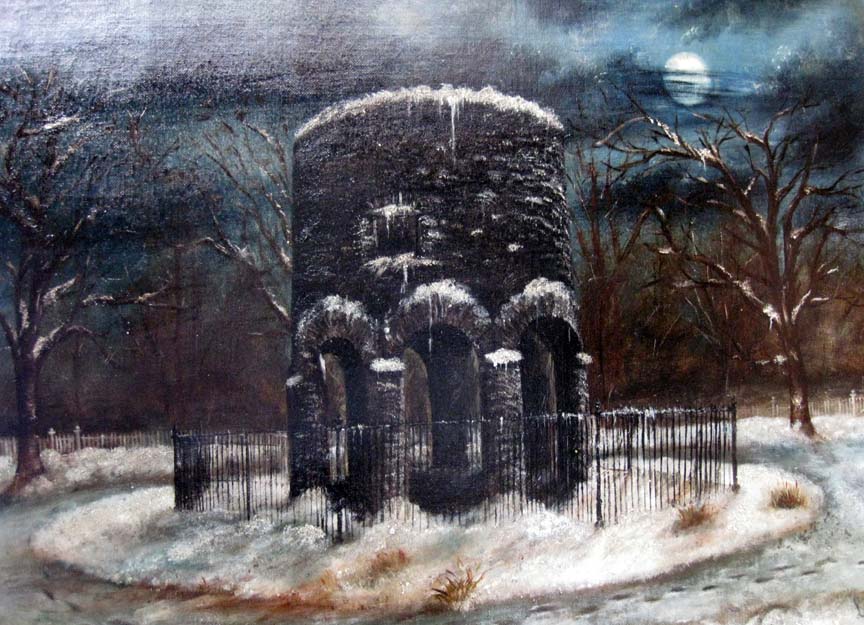 # 5231. An oil on canvas depicting the "Old Stone Mill" of Newport Rhode Island in the dead of Winter. Size of the canvas: 16" x 22". Signed: "Lewis" in the lower right corner. Metal stretcher braces are pat'd dated 1883 /1885. Painted sometime before 1900. Condition: cleaned and re-varnished some time in the past. With a full moon on the right side of the view, the Old Stone Mill ( the Viking Tower ) is shown surrounded by snow; barren trees laden with snow, clumps of field grass poking through the snow, a well trod path around the Mill; flakes of mica imbedded in the freshly painted surface by the artist add charm to this amateur painting. Seldom depicted as an oil painting, photographed scores of times for tourist post cards. Inquiries.
---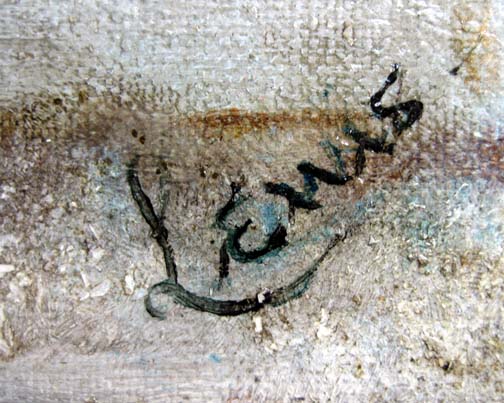 The signature appear to read "Lewis"
---
Detail showing a white picket fense in the background.
---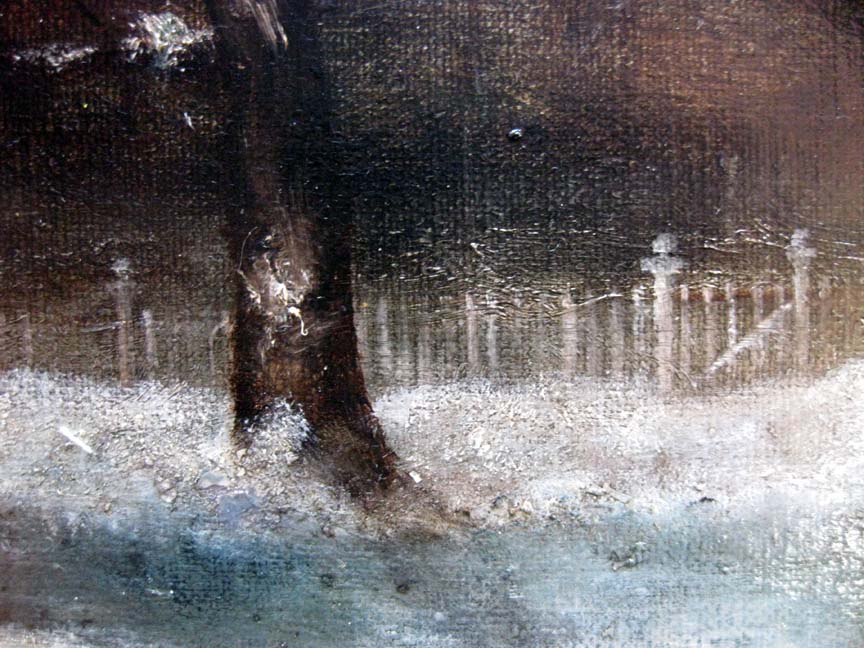 ---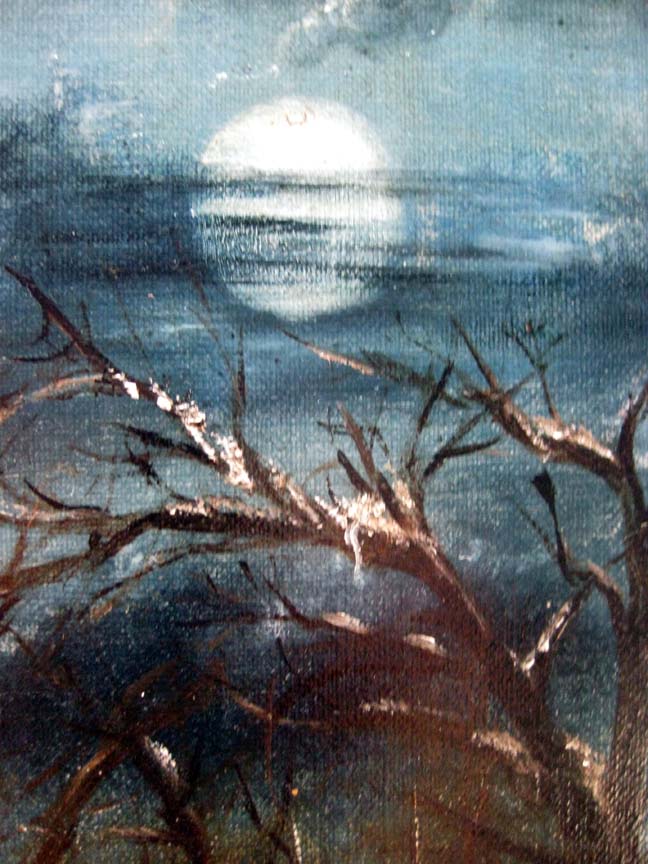 ---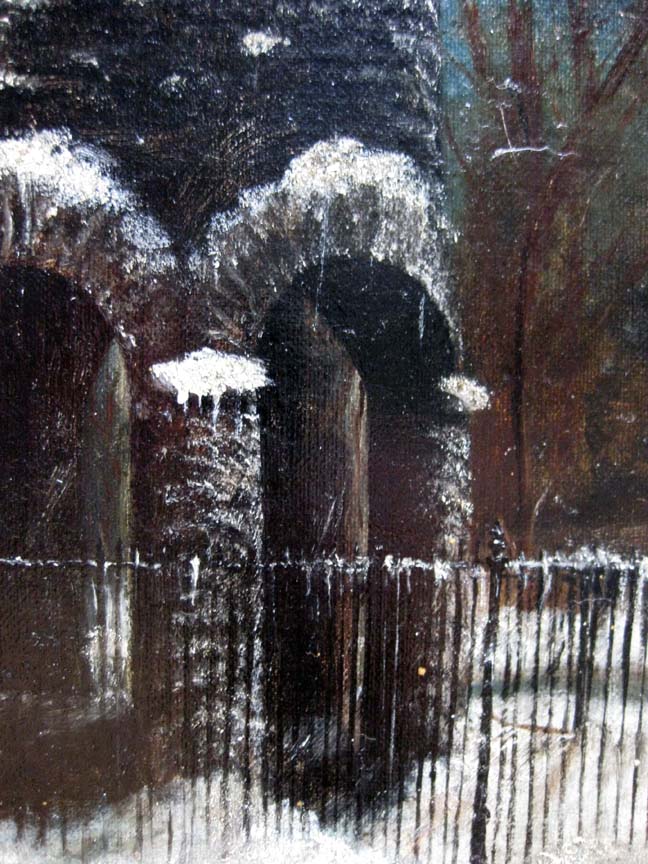 ---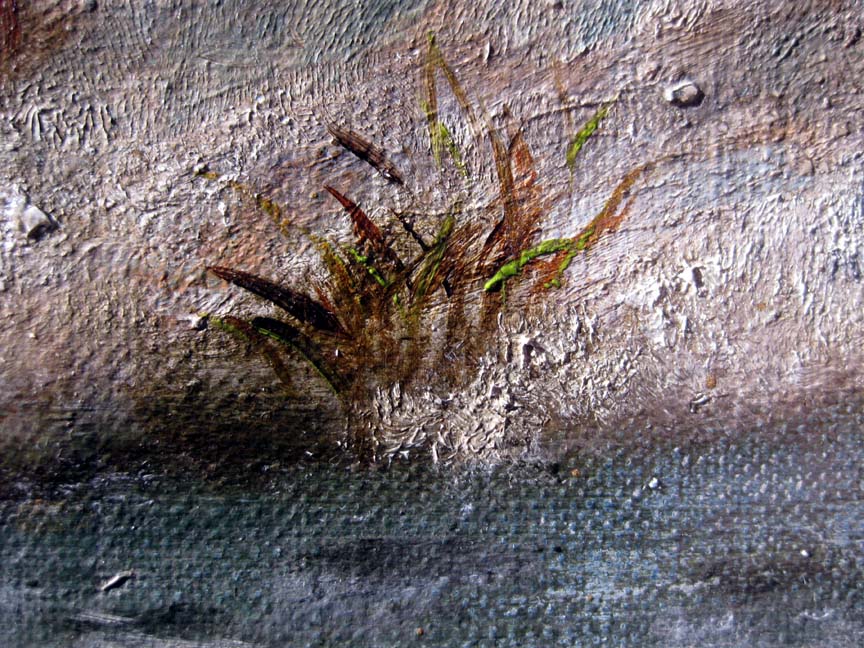 ---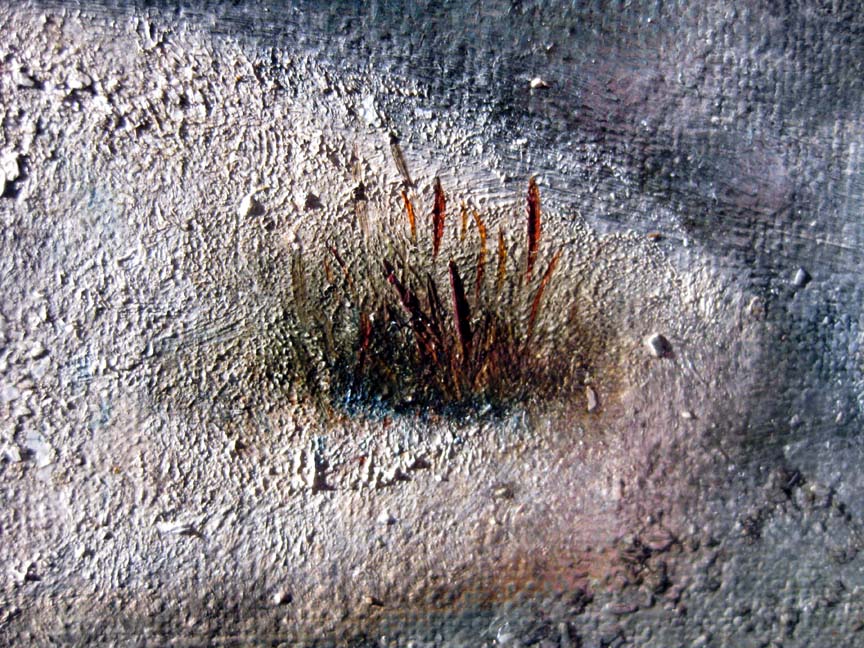 ---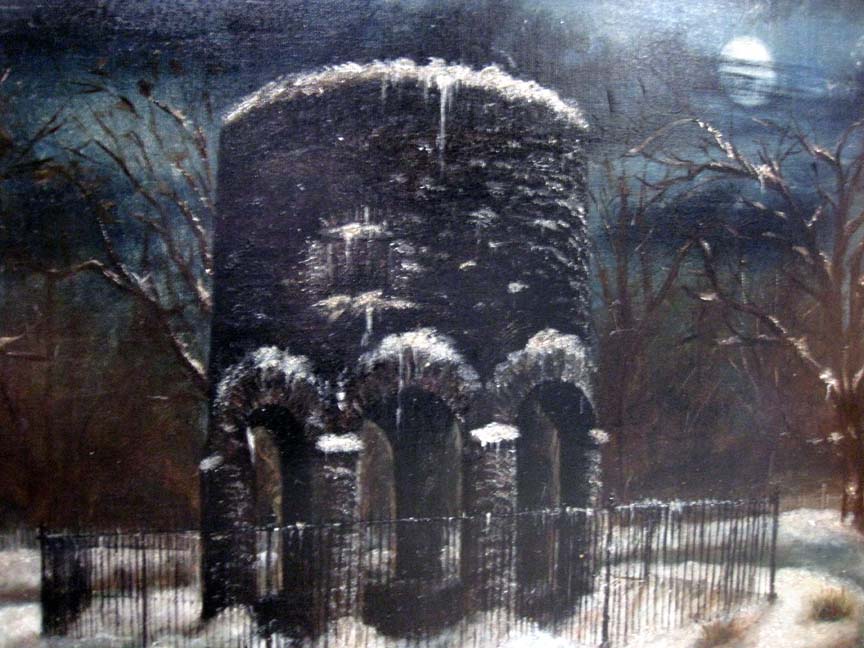 ---
Click on your back button to return to the previous page.
---
HOME PAGE FOR THE DRAWING ROOM OF NEWPORT
ZSOLNAY // FURNITURE // GLASS // PORCELAIN // POTTERY // METAL
LIGHTING // PAINTINGS // EPHEMERA // TEXTILES // GOTHIC // MISCELLANEOUS
---
The Drawing Room is located at 152-154 Spring Street, Newport, Rhode Island 02840.We are open daily from 11 am to 5 pm and by appointment. If you have an interest in an item listed in this document or wish to purchase an item, please call us at 1-401-841-5060. The Partnership of Gacher and Santi has been in business for over 30 years. We have been located in Newport since 1985. Our email address

is: drawrm@hotmail.com All images copyright by F. Santi, 2009

Free counters provided by Honesty.com.

Visitors since 01-17-01