---
"Past Tense A Photography Journey 1967-1973."
Past Tense explores the journey of one person from 1967 to 1973; a photographer caught up in the turmoil surrounding his late college years leading to public service as a VISTA Volunteer and beyond. The black and white images taken almost 50 years ago give an insight into a young persons experiences with chapters reflecting people and places that altered his life forever. Available from Amazon: ISBN-10: 1537124811 / ISBN-13: 978-1537124810 / Price: $24.95/128 pages.
---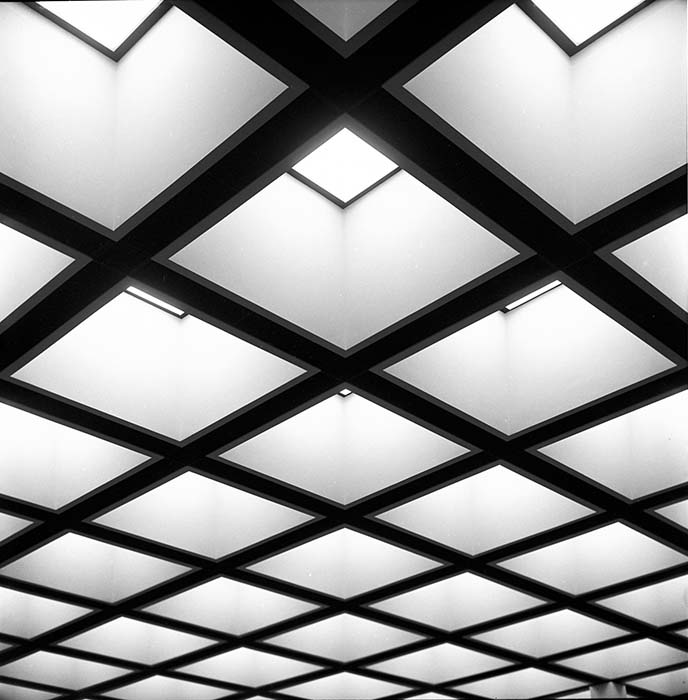 Location: Tallahassee, Florida. Taken with a Hasselblad 500 EL - 1969.
---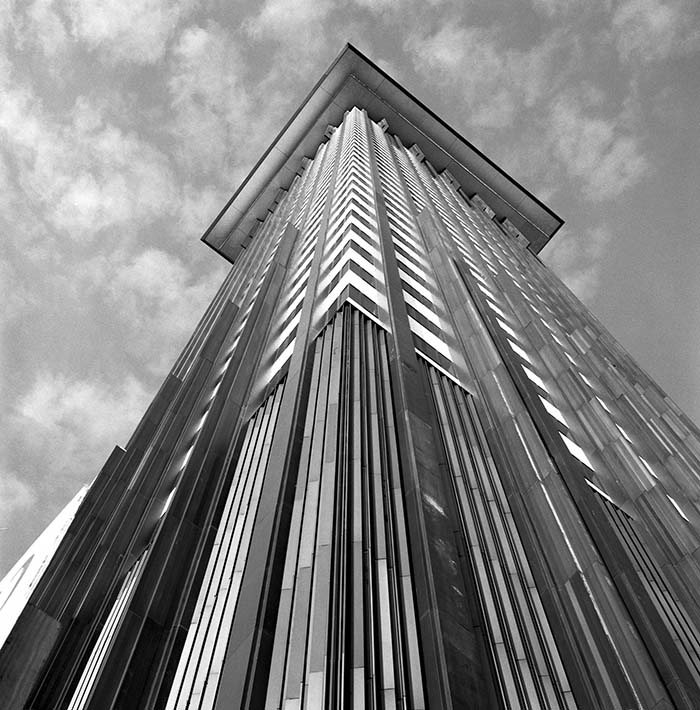 While in school (FSU) I had purchased a VW Camper and decided to drive to New Orleans. - Rolleiflex - 1967
---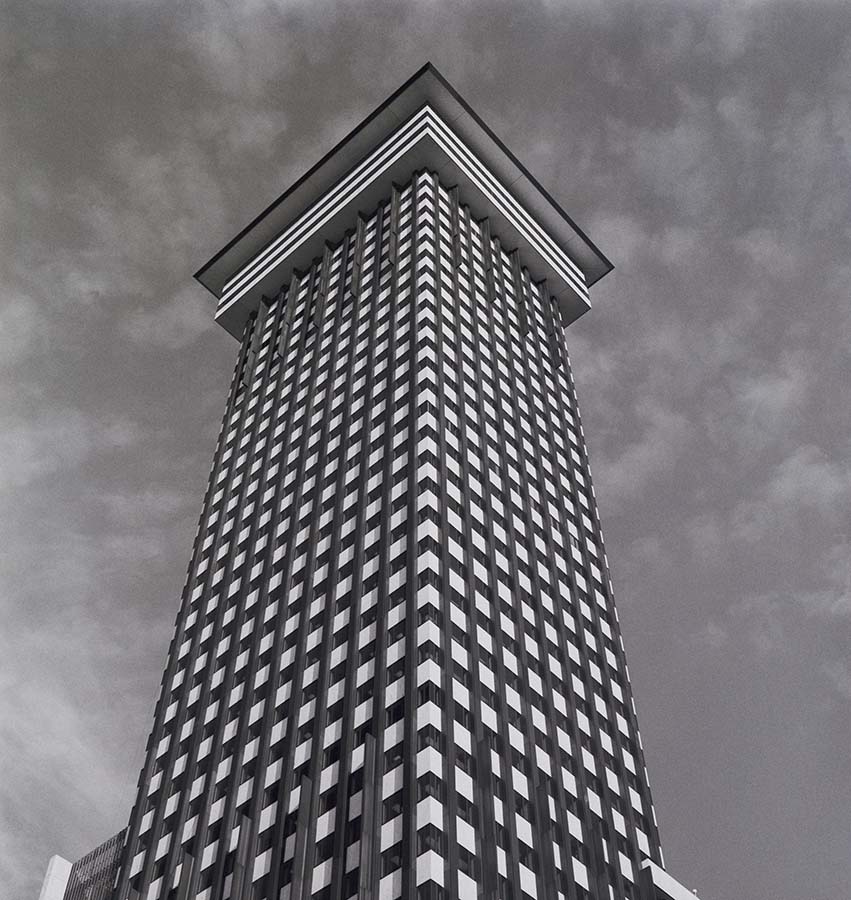 New Orleans - Rolleiflex - 1967
---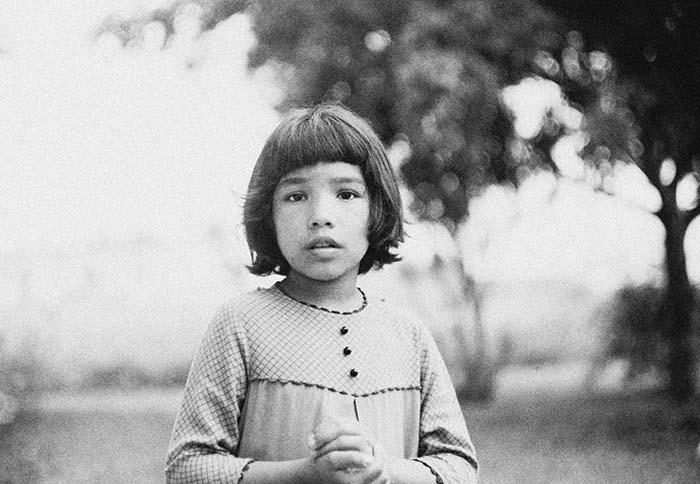 " I never really knew this girl's name, but I always called her "Maria." She was the daughter of a Migrant activist who had some relationship with OMICA (Organized Migrants in Community Action) in Homestead, Florida. As a VISTA Volunteer I docmented migrant labor camps and living conditions for a couple of months. Shot with a Leica M3 camera around 1969"
---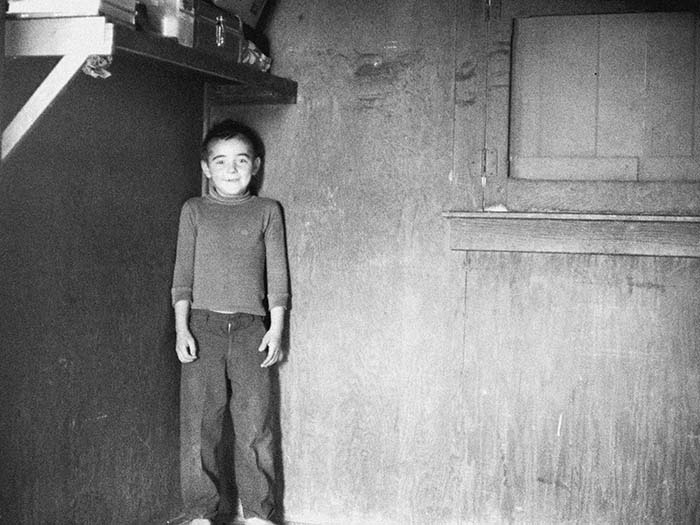 "This little boy posed for me in his home: a migrant labor camp two-room apartment. As a VISTA Volunteer, I documented migrant likfe for OMICA (Organized Migrants in Community Action). I asked to take his picture and he backed into a corner. I love the slight smile and brightness to his eyes. I suspect that he was seldom asked to pose for a camera. Where is he today? Now a 57 year old man? Did he survive his childhood? Did he also become a migrant worker, moving seasonally from one labor camp to another, barely subsisting on his labors? Taken with a Leica M3 camera in 1969 in Homestead Florida."
---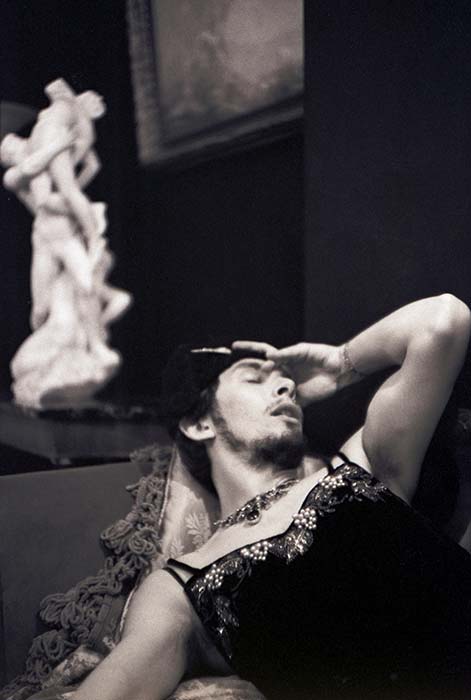 "Taken in 1971. My new boyfriend John Gacher. In drag and a camp pose. We were at the beginning of our relationship that was to last a lifetime. He would eventually become my husband through a Civil Union and finally a marriage in 2014. Taken with a Leica M3 Camera."
---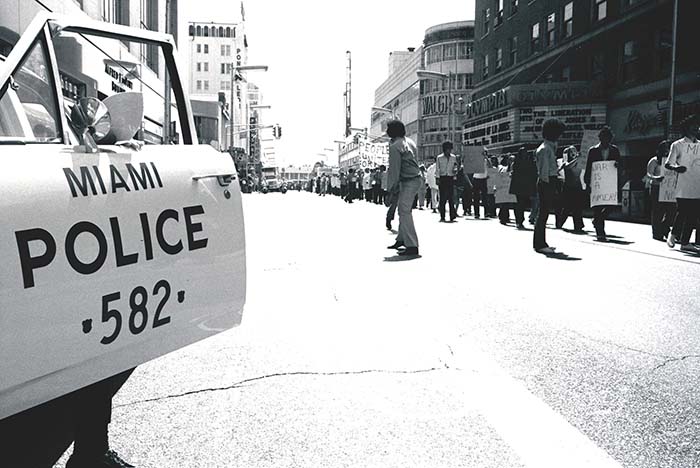 A demonstration against the Viet Nam War. Miami, Florida - Leica M3 - 1968.
---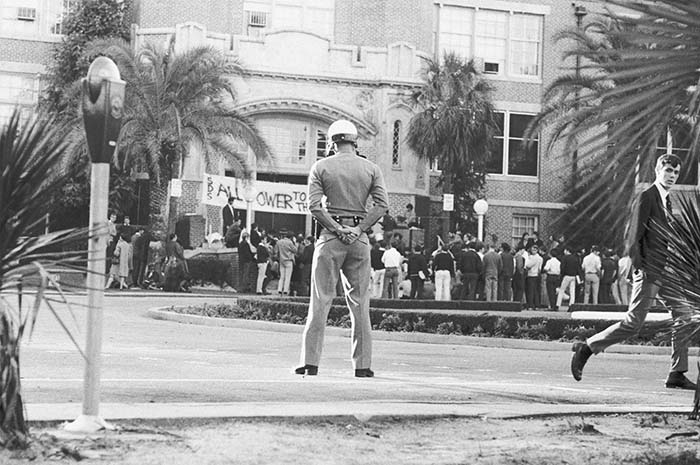 Florida State Universtiy administration building. Demonstration against the Viet Nam War. Taken with a Leica M3 1967.
---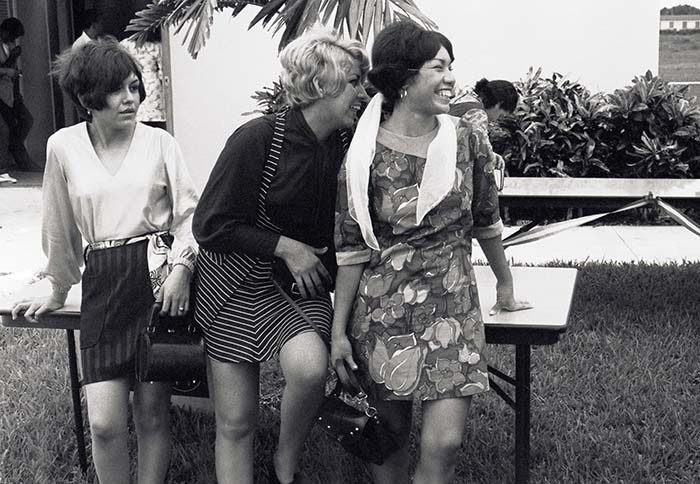 Homestead, Florida. A migrant social gathering sponsored by OMICA (Organized Migrants in Community Action) Taken with a Leica M3 - 1968
---
All images within this gallery are © by Federico Santi
"FSU Salad Days Idealism and Innocence in the late 1960's"
"VISTA Redux: 1969 A Year in the Life of a Volunteer"
---
---
Federico Santi is a partner in The Drawing Room of Newport is located in Newport, Rhode Island. He studied photography under Evon Streetman at the School of Art at FSU: she is now a Professor of Photography at The University of Florida .
---
HOME PAGE FOR THE DRAWING ROOM OF NEWPORT
If you have a question about any of the items in this gallery please drop us a line or Email us. Email us at: drawrm@hotmail.com. Our gallery The Drawing Room Antiques is located at 152-154 Spring Street, Newport, Rhode Island 02840 and our phone number there is 1-401-841-5060 / cell 1-401-261-3980.