V.I.S.T.A.
Volunteers in Service to America: a Personal Journey
Chapter 3. Migrant Life in South Florida
In this site we will show images taken between 1968 and 1969 of the V.I.S.T.A. Volunteers in my group that were headquartered out of Broward County Florida. Joining VISTA, I came from Florida State University with the talent of a photo-journalist and used those skills while in VISTA.
---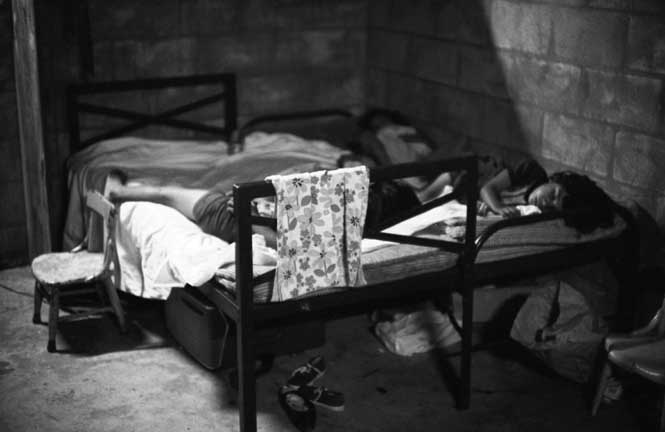 Migrant Camp housing unit: Mother, Father and several Children: one open room; kitchen, beds, the communal bathroom was in another building.
---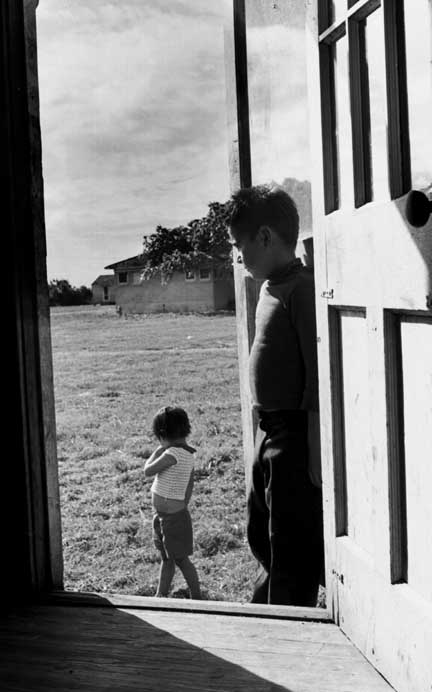 A view out the back door.
---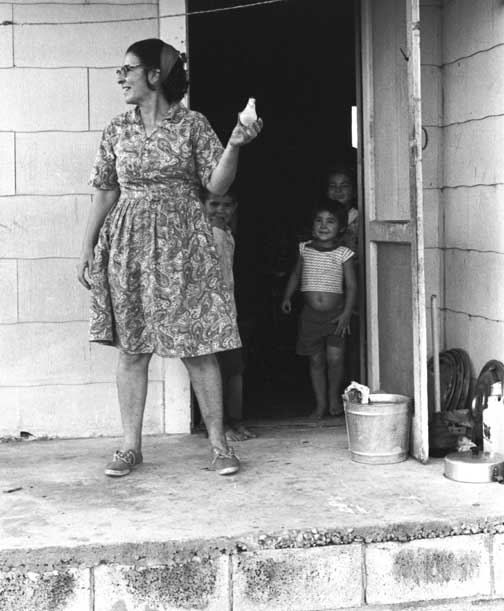 The landlord made the 'tenants' pay for light bulbs.
---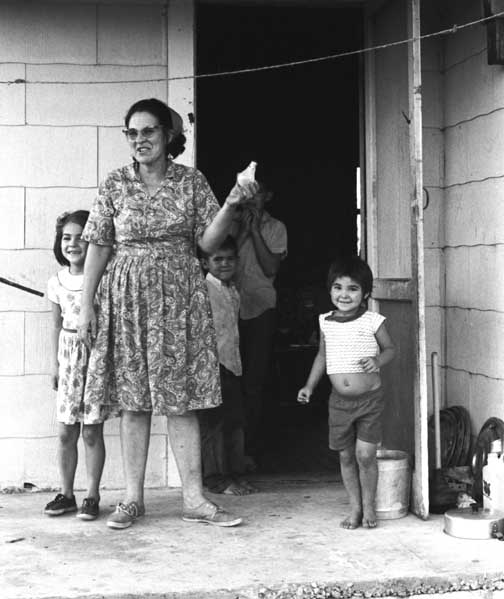 This family welcomed me into their 'home' and allowed me to photograph for the day.
---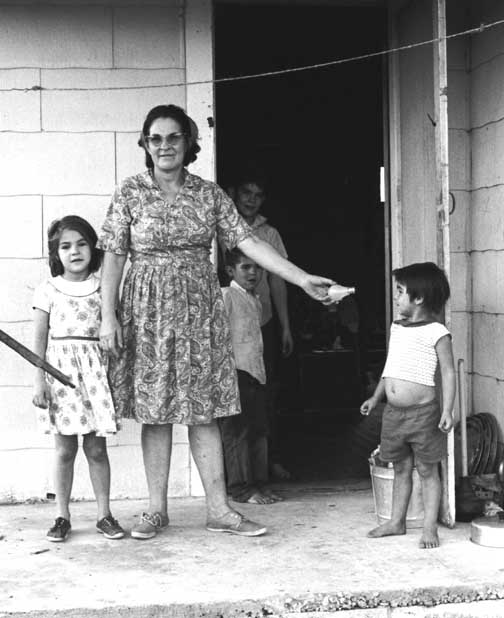 ---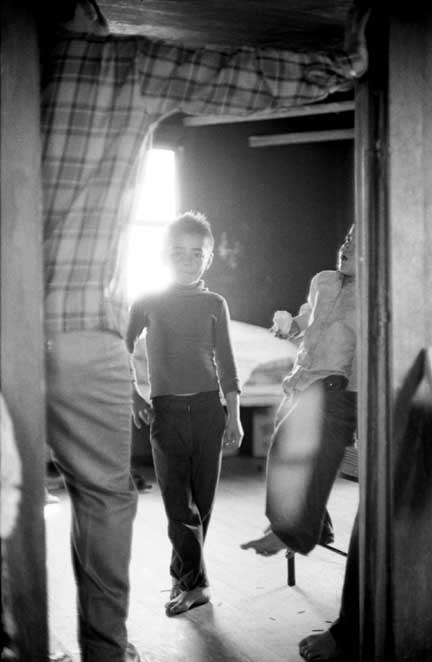 Children loved to be photographed: always posing, playing and usually showing off.
---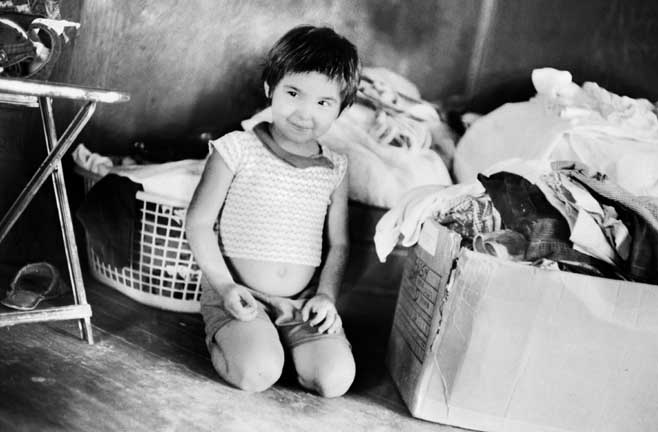 She was such a happy (appearing) child.
---
This boy looked so vulnerable standing in the corner.
---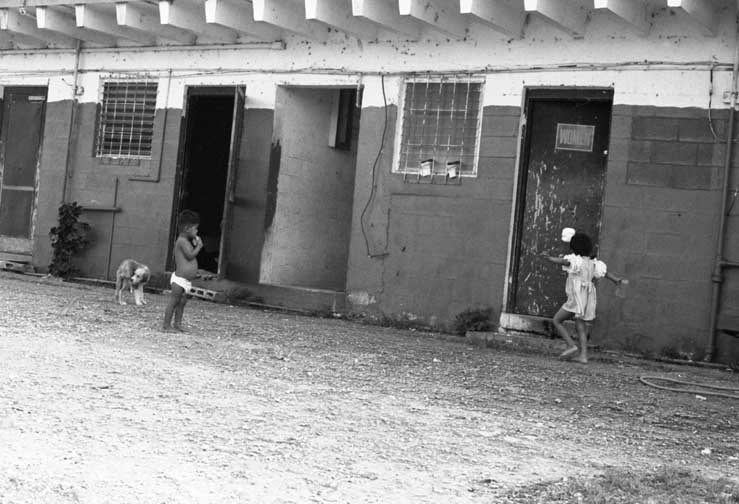 The girl on the right dances in front of the communal "ladies" bathroom.
---
A corner of the Migrant families living quarter.
---
All their possessions were stored helter-skelter around the apartment.
---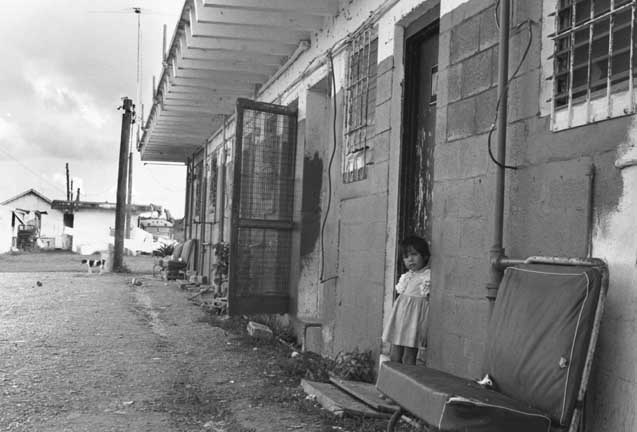 A young girl looks out of the 'women's' bath room.
---
Where is she today: did she survive her childhood?
---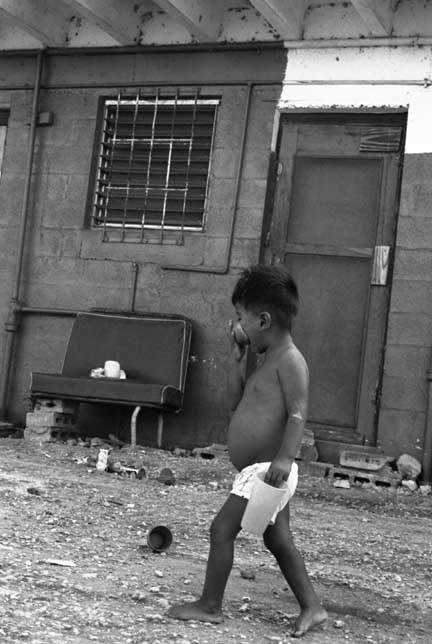 This was a 'third world country' in America: South Florida.
---
---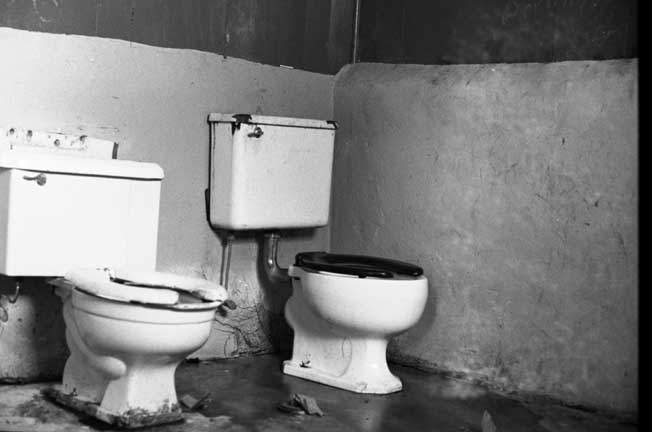 The toilet facilities were always overflowing or not in operation.
---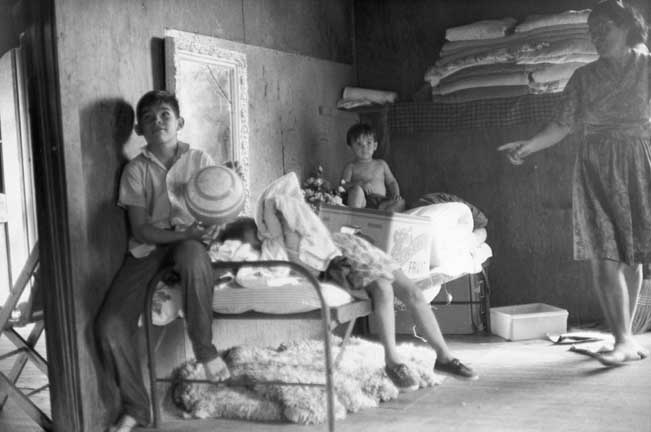 The young boy on the left sometimes worked in the fields when needed.
---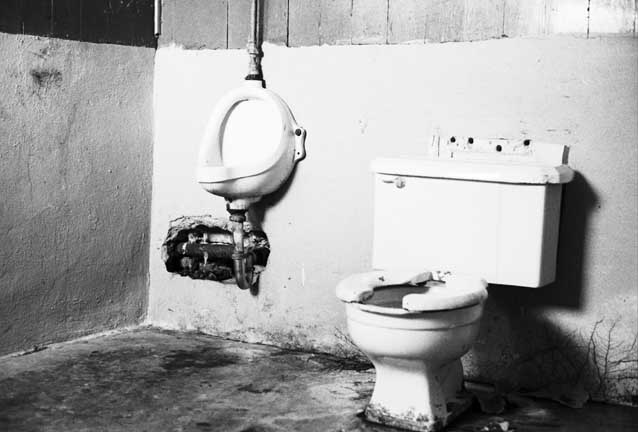 No inspectors here!
---
---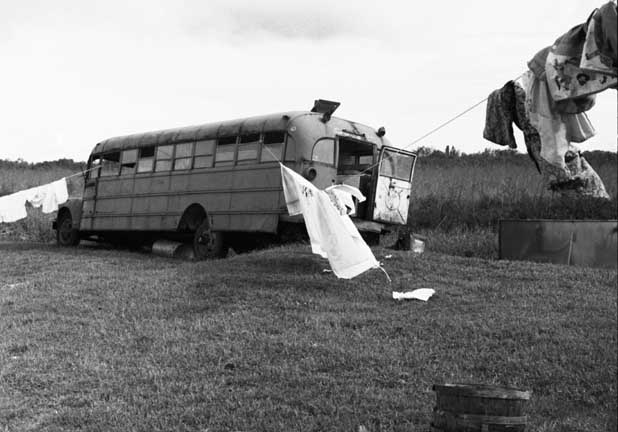 Someone actually lived in this broken down bus.
---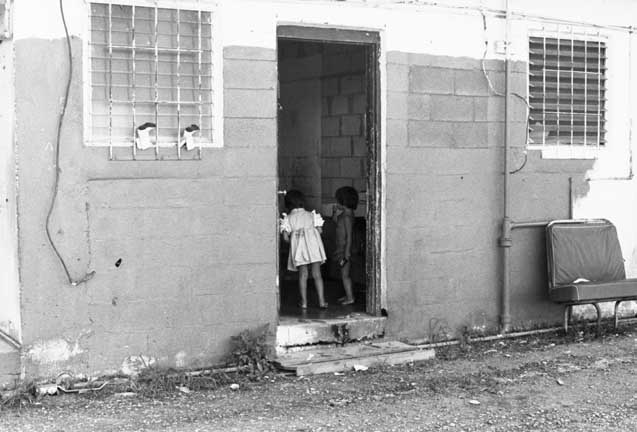 ---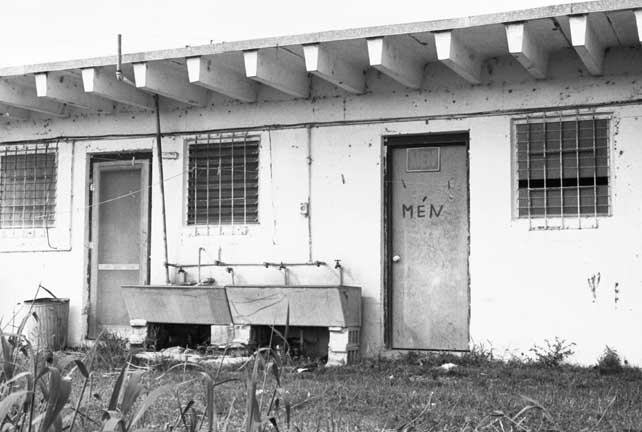 ---
---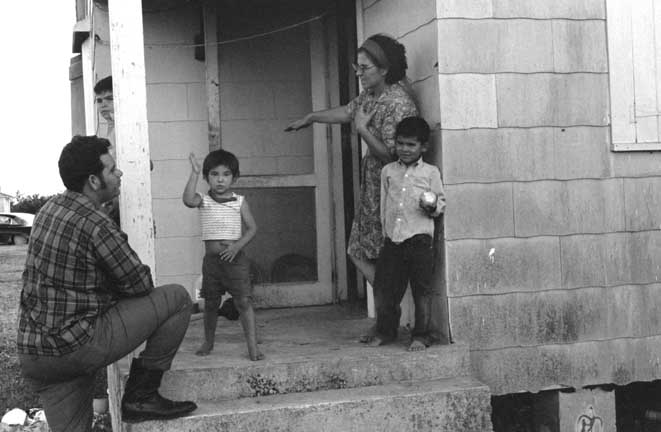 ---
The Kitchen area of the apartment: kerosene burners.
---
She loved having her picture made.
---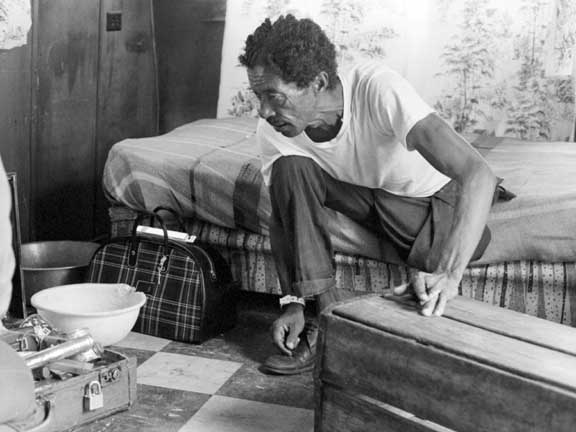 This man had his leg lost in a farm accident and could no longer work.
---
Florida is always hot and these tiny apartments held up to 6 or more family members in the sweltering heat.
---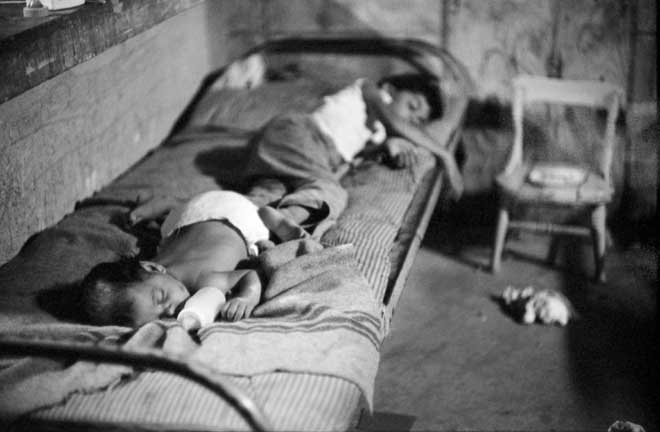 ---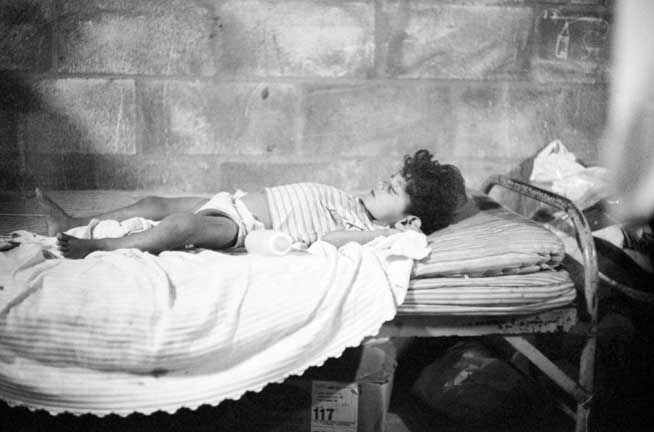 ---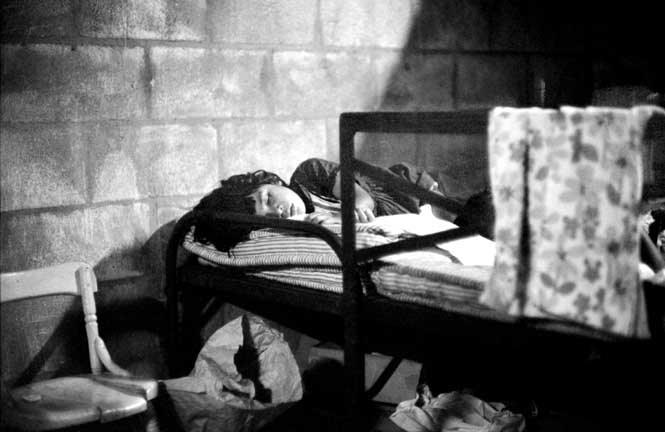 ---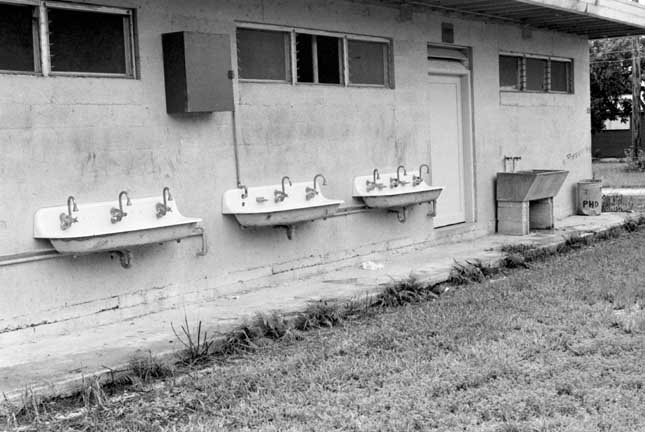 ---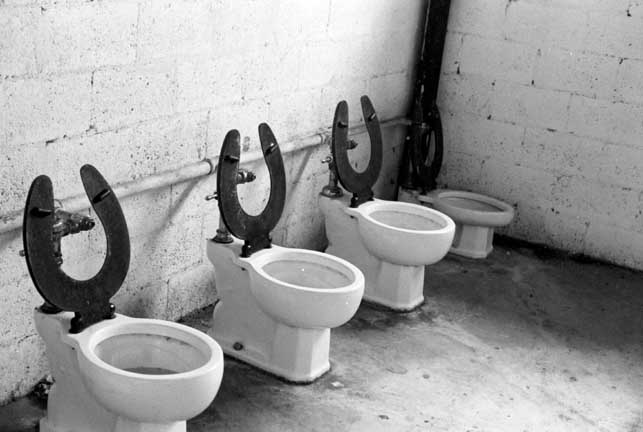 ---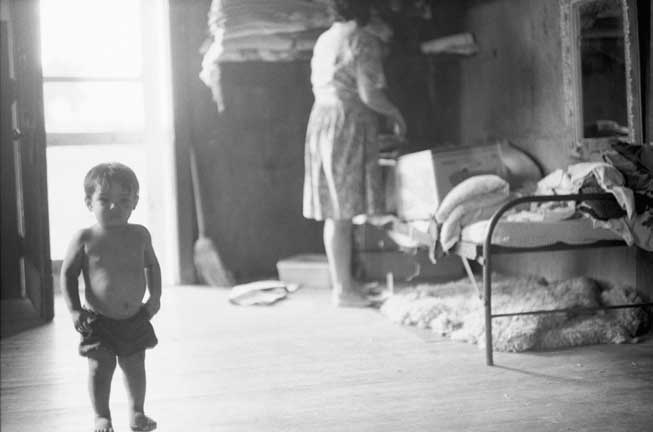 ---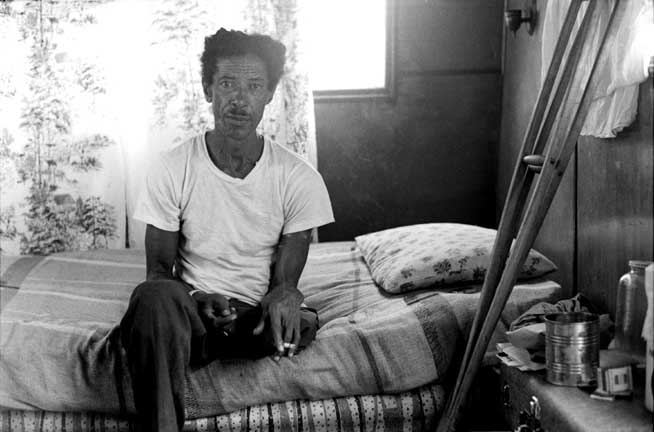 ---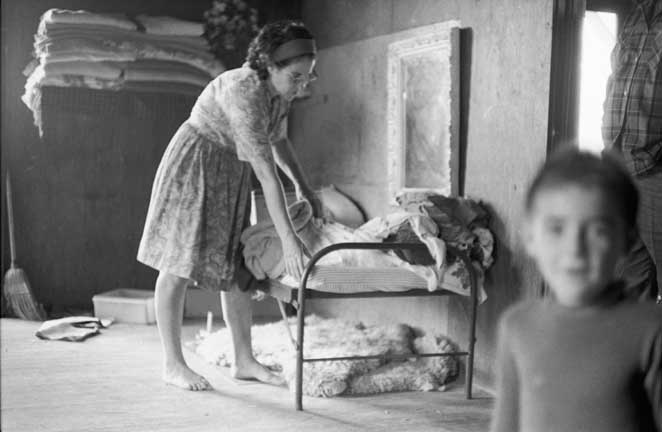 ---
---
---
Go back to V.I.S.T.A. Volunteers at work
There are several chapters to follow this web page, each chronographs, through photographs by Federico Santi, the lives and times of this particular V.I.S.T.A. Volunteer group. Please feel free to email if you wish to make corrections, add comments or help with this photo history.
Our email address: drawrm@hotmail.com
Pages installed May 21, 2008
---
Web site for Photographer Federico Santi
---
This collection of photographs is located at 152-154 Spring Street, Newport, Rhode Island 02840. If you have an interest in using a specific photograph or wish to discuss publishing in either book or exhibition form please call Federico Santi at 401-261-3980. All images copyright by F. Santi and copying or used without the express permission of the photographer is forbidden.
VISTA: A time for beginning and a time for change.
WHERE ARE THE VOLUNTEERS TODAY ?
The following is a list of names from an address book that I used while in V.I.S.T.A. in Broward County Florida in 1969-70: Dana Brownstein, Mark Buckbinder, Steve Ciano, Agnes Donegan, Ginny Doying, Frances Eaton, Steve Fulton, Steve Garcia, Jane Hoyme, Dave Henderson, Terry Jacobs, Rudi Juarez, Jim Kennedy, Kathy Kramer, Rob Kambak, Margo Karlek-Hildreth, Louise Lyman, Gary Maske, Paul McDonough, William Murphy, Gerald Neyman, John Riccio, Pat Russoniello, George Segal, Helen Souza, Beverly Wolfram. These people were either part of my group or I was involved with them through V.I.S.T.A. in some way.
---