The Drawing Room Antiques
Antique Zsolnay Gallery
Art Nouveau Pottery
1895-1920
152 Spring Street Newport RI 02840 {USA}
If you wish to be added to our email newsletter - just sign up below:
---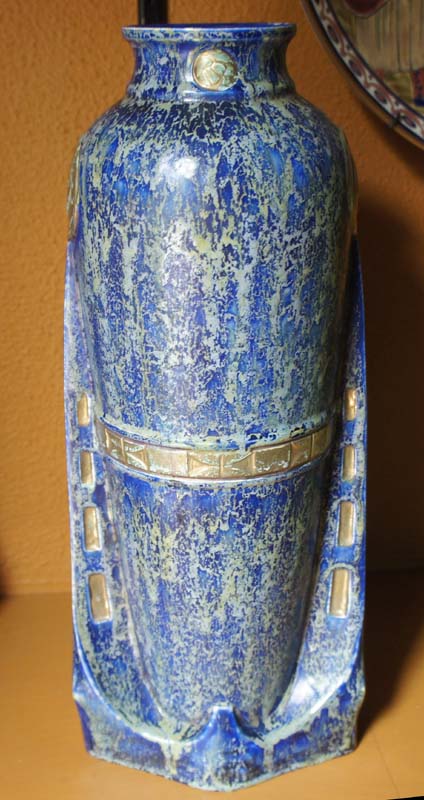 Item #195. A Zsolnay vase with a mottled blue over gray glaze with gold Secession decorations. The size is 16" tall and has a base of 6.25" across at the widest. Round raised factory mark with no form number. . Condition: lip chip; there is a long 6+" crack on one side of the vase, impossible to photograph. Price: $750.00.
---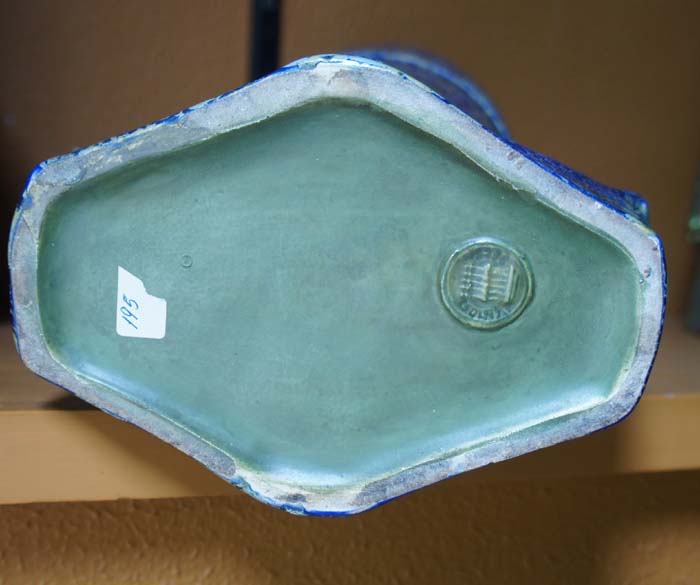 ---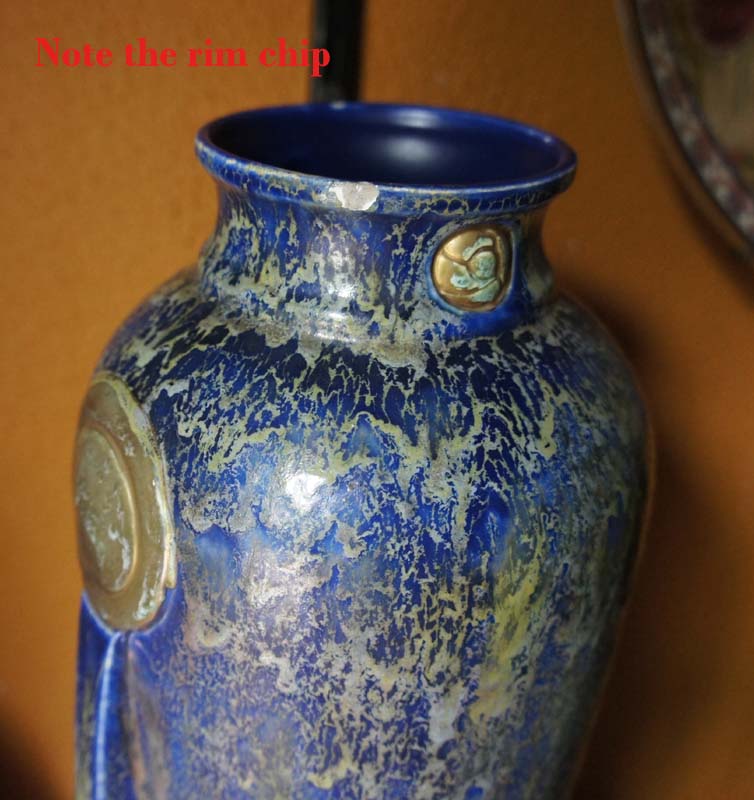 ---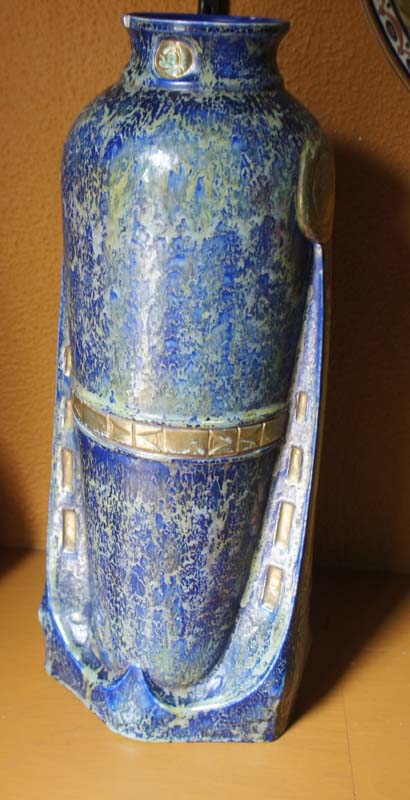 ---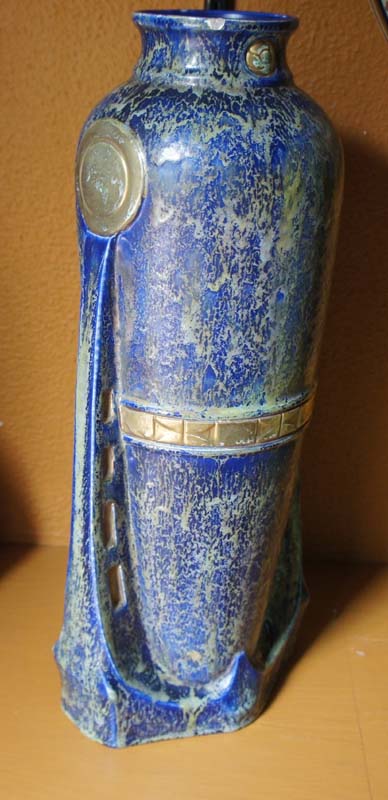 ---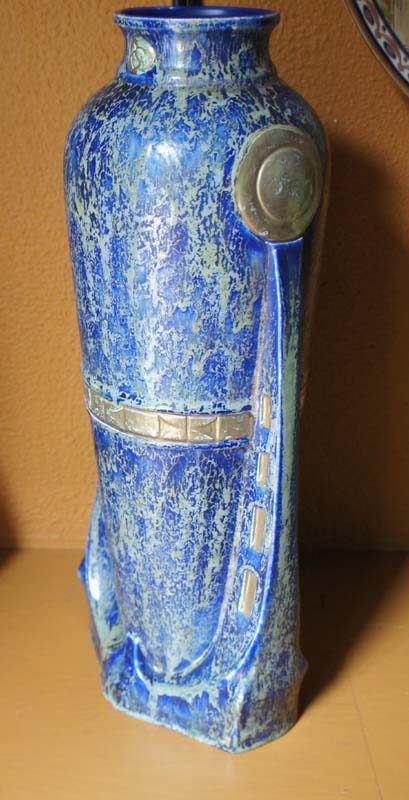 ---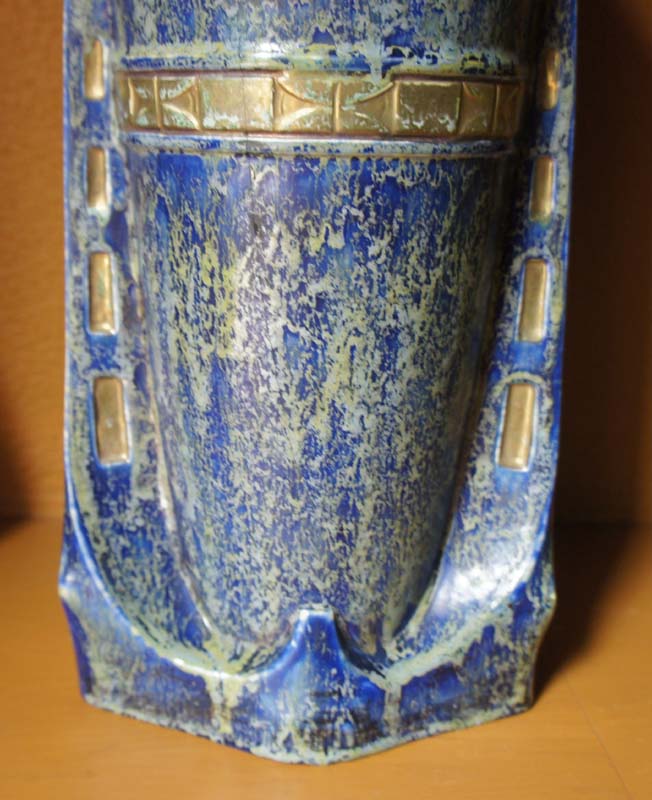 ---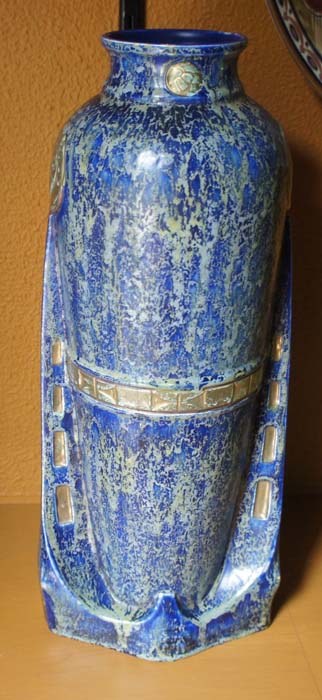 ---
---
Click on you back button to return to the Zsolnay Gallery site.
---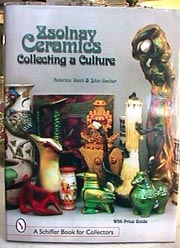 "Zsolnay Ceramics Collecting a Culture" with price guide: "This beautifully illustrated guide to Zsolnay ceramics, featuring over 400 color photographs, covers the three main periods of Zsolnay production, including 1868 to 1897-Folklorism, Historicism & Victorian Eclecticism; 1897 to 1920-Art Nouveau (Secession in Central European terms) and Art Deco (Second Secession); 1920 to the present-Modernism. An entire chapter; fully illustrated is also dedicated to Zsolnay marks to help collectors identity their pieces." This book is 191 pages and is a large format hard cover. The over 400 color photos detail Zsolnay by size, form number, date of production and current market value. Price: $49.95 + shipping.
---
The Drawing Room is located at 152-154 Spring Street, Newport, Rhode Island 02840.We are open daily from 11 am to 5 pm and by appointment. If you have an interest in an item listed in this document or wish to purchase an item, please call us at 1-401-841-5060 ( cell 401-261-3980). We have been located in Newport since 1985.
---
Email us at drawrm@hotmail.com

If you have an interest in knowing more about Zsolnay, check our Ephemera Link: we stock two excellent publications on the subject of Zsolnay. If you wish an evaluation about a Zsolnay item in your collection, just send us a photo with notations of size, condition and marks along with a self addressed stamped envelope and we would be glad to help you. And . . . of course we are always interested in purchasing fine examples of Zsolnay ceramics.
---