The Drawing Room Antiques
Zsolnay Gallery
152 Spring Street Newport RI 02840 {USA}
If you wish to be added to our email newsletter - just sign up below:
---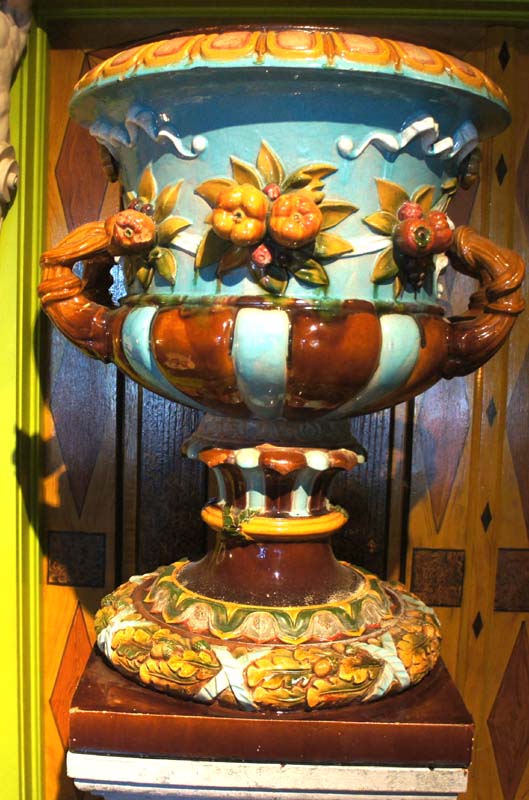 #URN. A majolica Zsolnay urn in the Della Robbia style. Unmarked; circa 1890-95. Size: the base is 14" square and the Urn is 24.5" tall. Condition: one of the handles has been broken and re-attached; there are multiple small chips and flakes consistent with use and age. This urn is in two sections. From the collection of Vilmos Zsigmond, famous film editor. The photo shows an identical urn on the wall behind the Zsolnay family. Price: $3,500.00.
---
---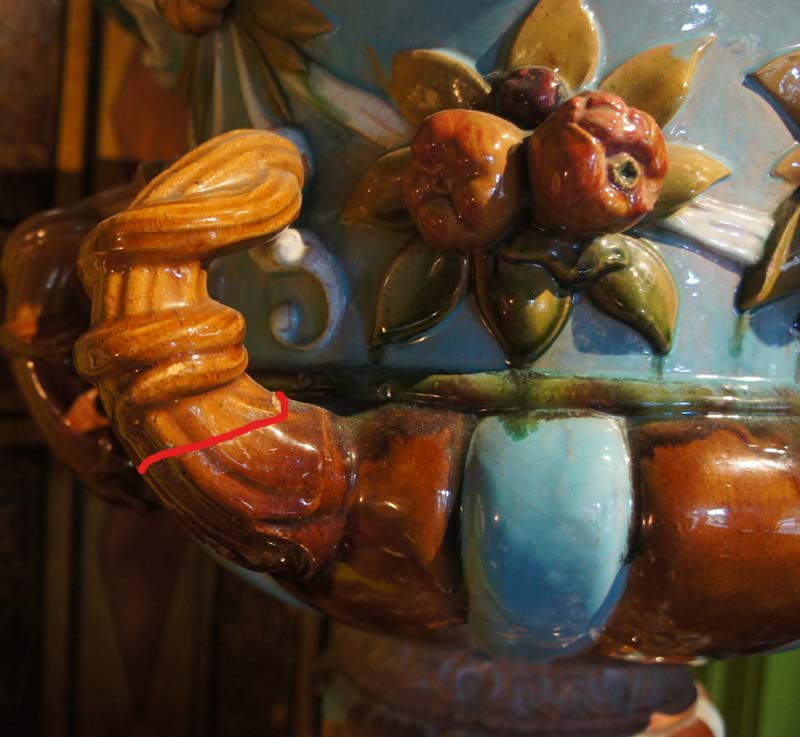 ---
---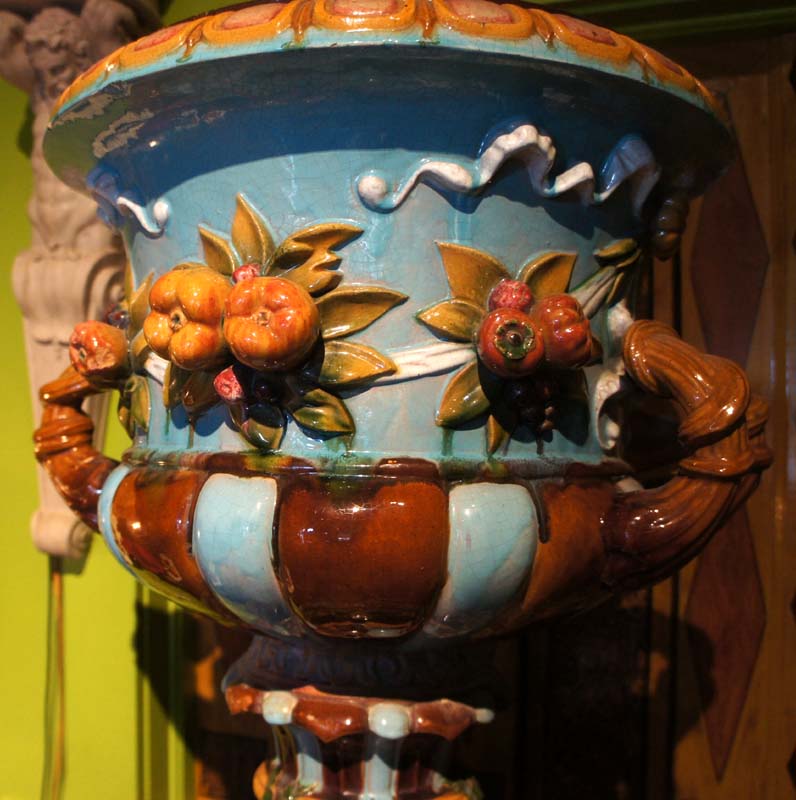 ---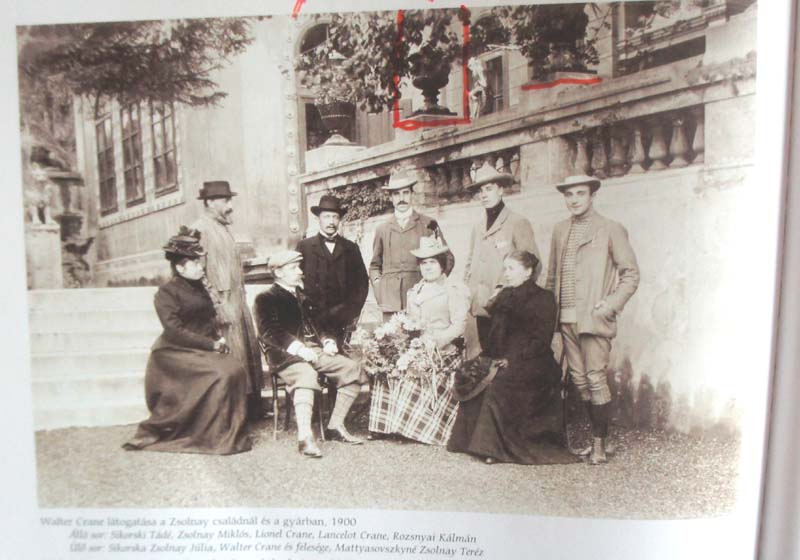 ---
---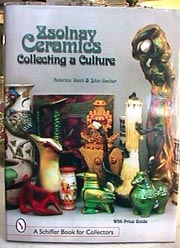 "Zsolnay Ceramics Collecting a Culture" with price guide: "This beautifully illustrated guide to Zsolnay ceramics, featuring over 400 color photographs, covers the three main periods of Zsolnay production, including 1868 to 1897-Folklorism, Historicism & Victorian Eclecticism; 1897 to 1920-Art Nouveau (Secession in Central European terms) and Art Deco (Second Secession); 1920 to the present-Modernism. An entire chapter; fully illustrated is also dedicated to Zsolnay marks to help collectors identity their pieces." This book is 191 pages and is a large format hard cover. The over 400 color photos detail Zsolnay by size, form number, date of production and current market value. Price: $49.95 + shipping.
---
The Drawing Room Antiques is located at 152-154 Spring Street, Newport, Rhode Island 02840.We are open daily from 11 am to 5 pm and by appointment. If you have an interest in an item listed in this document or wish to purchase an item, please call us at 1-401-841-5060 ( cell 401-261-3980).We have been located in Newport since 1985.
---
Email us at drawrm@hotmail.com

---