---
---
Erotic Art: the Art of Men
from
The Drawing Room of Newport
---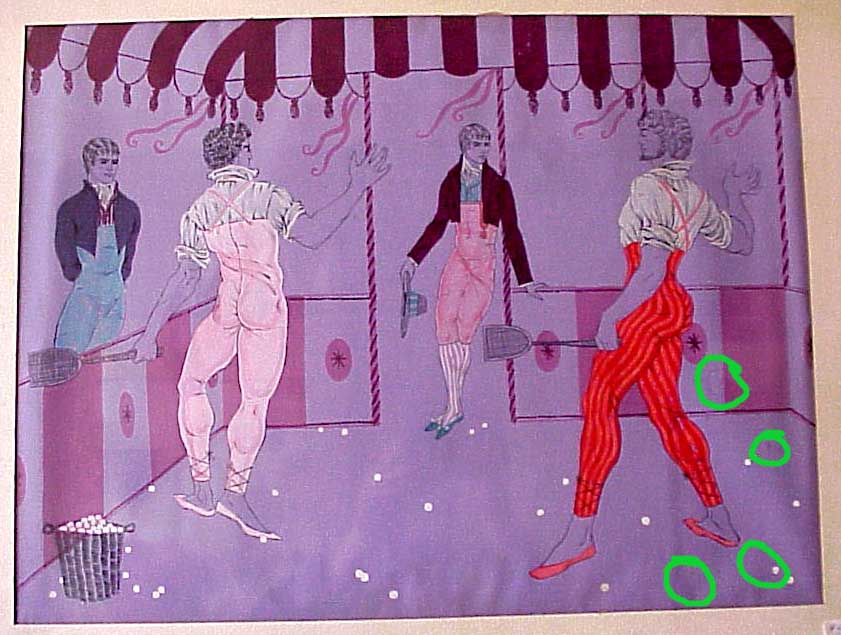 RB 11. A work on paper by Richard Banks (unsigned). This work we believe is part silk screen and part pen and ink. Size: 18" x 24". Condition: there are several scuffs to the lower right quadrant and a water mark at the right thigh level of the figure in red pants. The green circles denote the scuffs and the water stain areas. Again, Banks creates a "Homosexual" (Gay) themed fantasy of attractive men this time playing badmitten in a court obviously not suited for sports (at least not this sport). Dressed in English Empire attire, these clearly erotic figures pose for the viewer with the object of 'turning you on" . . . and they do. P.O.R.
---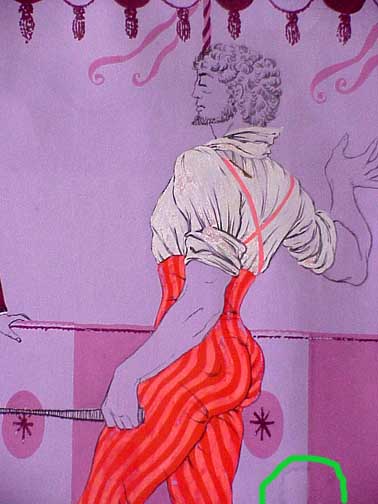 The green half circle is the area of the waterstain.
---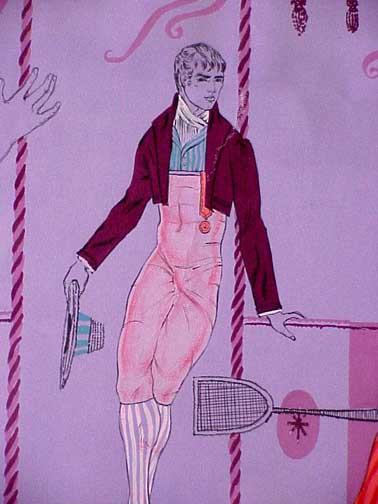 ---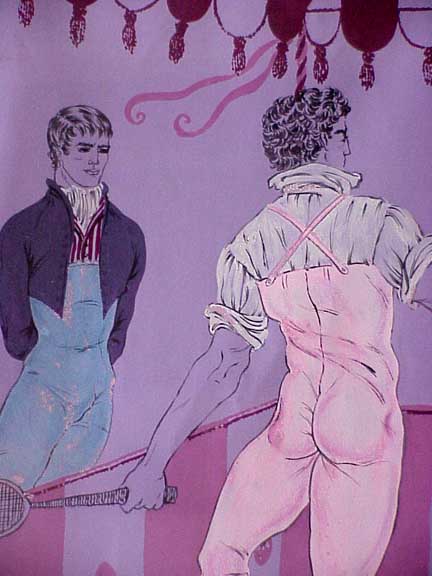 ---
---
---
---
---
If you have Erotic Art that you wish to sell, we are always interested in purchasing such items: paintings, bronzes, carvings, prints, etc. Complete discretion assured.
---
Home Page for The Drawing Room of Newport
---
If you have a question about any of the items in this gallery please drop us a line or Email us. Email us at: drawrm@hotmail.com. Our gallery The Drawing Room Antiques is located at 152-154 Spring Street, Newport, Rhode Island 02840 and our phone number there is 1-401-841-5060 / cell 1-401-261-3980.

Free counters provided by Honesty.com.

Visitors since 01-17-01