The Drawing Room Antiques
Historical Zsolnay designs
152 Spring Street Newport RI 02840 {USA}
If you wish to be added to our email newsletter - just sign up below:
---
# 262. A Zsolnay 'mug' with the Crown of Hungary as part of the decoration. Size: 7.5" tall. Condition excellent. Factory incised and painting marks. Form # 2815. Price: $250.00.
---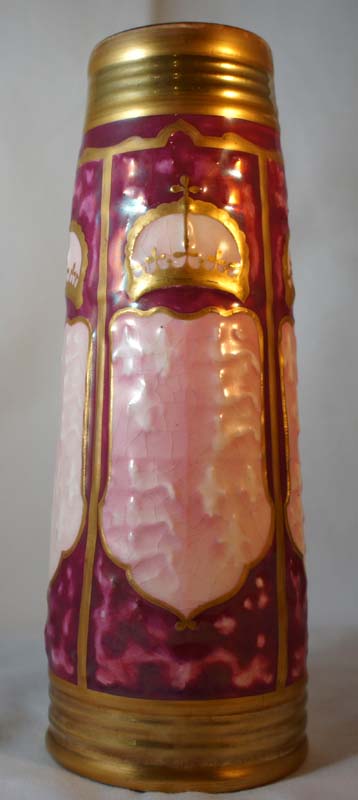 ---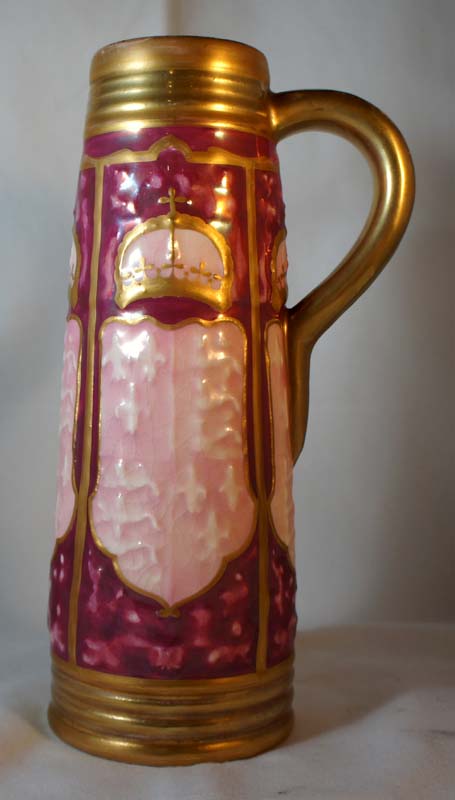 ---
---
---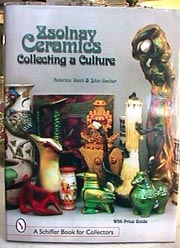 "Zsolnay Ceramics Collecting a Culture" with price guide: "This beautifully illustrated guide to Zsolnay ceramics, featuring over 400 color photographs, covers the three main periods of Zsolnay production, including 1868 to 1897-Folklorism, Historicism & Victorian Eclecticism; 1897 to 1920-Art Nouveau (Secession in Central European terms) and Art Deco (Second Secession); 1920 to the present-Modernism. An entire chapter; fully illustrated is also dedicated to Zsolnay marks to help collectors identity their pieces." This book is 191 pages and is a large format hard cover. The over 400 color photos detail Zsolnay by size, form number, date of production and current market value. Price: $49.95 + shipping.
---
The Drawing Room Antiques is located at 152-154 Spring Street, Newport, Rhode Island 02840.We are open daily from 11 am to 5 pm and by appointment. If you have an interest in an item listed in this document or wish to purchase an item, please call us at 1-401-841-5060 ( cell 401-261-3980). We have been located in Newport since 1985.
---
Email us at drawrm@hotmail.com

---