Zsolnay Art Nouveau
The Drawing Room Antiques
located in
Historic Newport Rhode Island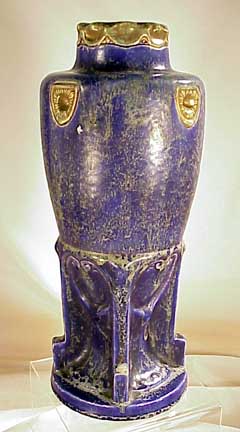 Item number 196. A Zsolnay Vase. Form number 1246. We believe that this form number relates to the Architectural Form Books of the factory. We date this item between 1910 and 1915. Severe Vienna Secession Style. Size: 12" tall. Glaze: blue runny glaze over a green glaze, gold highlights. Condition: as noted in the photos there is a glaze loss plus in several areas the glaze did not completely adhere to the surface, hence white undersurface shows through. This is a singularly and unusual Zsolnay item. We believe that it may have a funereally connection, perhaps even meant to be used as a funeral ash urn. Architectural forms designed at the Zsolnay factory were created by some of the most renowned designers and architects of the Austro-Hungarian Empire. This severe example probably reflects the decor of the interior of a church, chapel or mausoleum. Price: $750.00.
---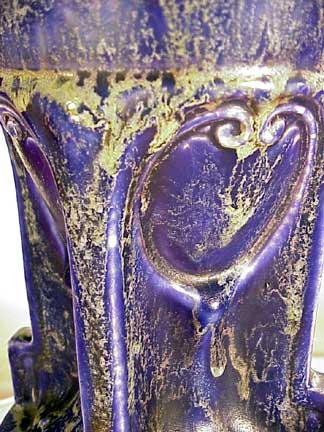 ---
---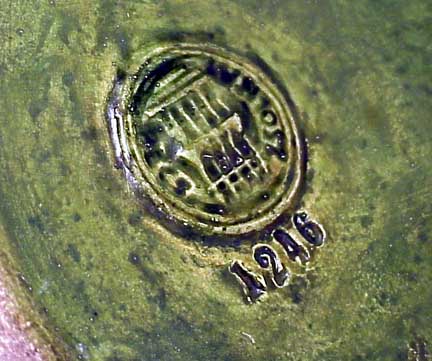 ---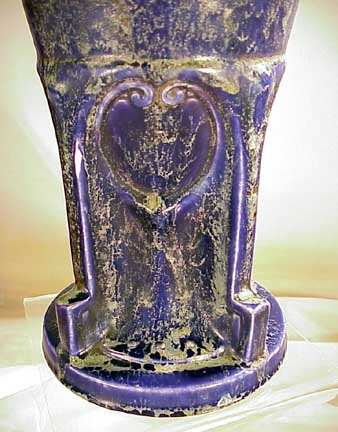 ---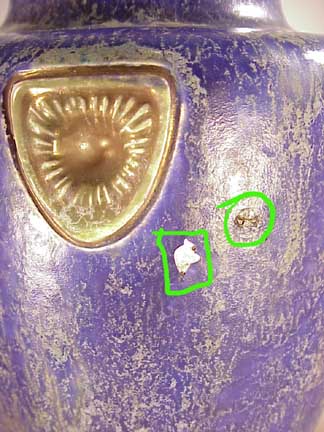 ---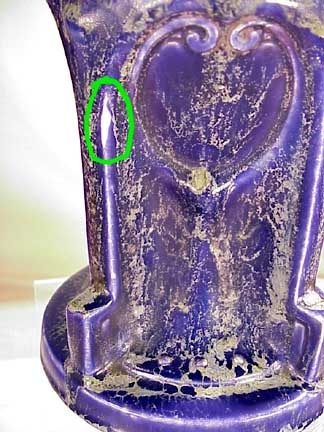 ---
Click on you back button to return to the Zsolnay site or go through the links below.
---
---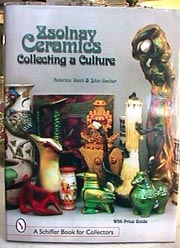 "Zsolnay Ceramics Collecting a Culture" with price guide: "This beautifully illustrated guide to Zsolnay ceramics, featuring over 400 color photographs, covers the three main periods of Zsolnay production, including 1868 to 1897-Folklorism, Historicism & Victorian Eclecticism; 1897 to 1920-Art Nouveau (Secession in Central European terms) and Art Deco (Second Secession); 1920 to the present-Modernism. An entire chapter; fully illustrated is also dedicated to Zsolnay marks to help collectors identity their pieces." This book is 191 pages and is a large format hard cover. The over 400 color photos detail Zsolnay by size, form number, date of production and current market value. Price: $49.95 + shipping.
---
The Drawing Room and The Zsolnay Store is located at 152-154 Spring Street, Newport, Rhode Island 02840.We are open daily from 11 am to 5 pm and by appointment. If you have an interest in an item listed in this document or wish to purchase an item, please call us at 1-401-841-5060. We have been located in Newport since 1985.
---
Email us at drawrm@hotmail.com

---