The Zsolnay Tile Museum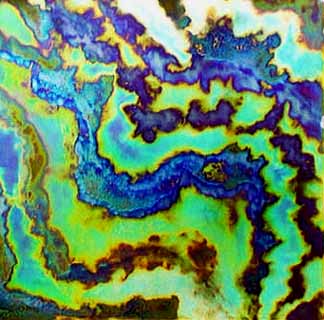 This tile is really quite extraordinary. Made of eosin glazed pyrogranite for the Turin Exhibition of 1911. Used in the Water Court which was one of the most mystical rooms ever created for an international exhibition.The entire Hungarian Exhibition building was designed to refect Hungarys' ancient past as well as its relationship to the early 20th century. Extremely sever in design yet very contemporary. These tiles were used in a low light level room such as the Water Court because of the ability of the metallic eosin glaze and decoration to reflect any indirect light. These large panels (app.20" square) set in series created an exciting and illuminating contrast to other design elements. Excellent photo documentation about this exhibition is pictured in a book titled: "Panorama: Architecture and Applied Arts in Hungary 1896-1916" which was a companion guide to an exhibition that took place in Kyoto (Sept.5-October 22, 1995) at the Kyoto National Museum of Modern Art and in Tokyo (Jan.5-Feb.12,1996) at the Tokyo National Museum of Modern Art. Tiles from the same exhibition (Turin/1911) were exhibitied in the Japanese Museums.
---
CLICK ON YOUR BACK BUTTON TO RETURN TO THE PREVIOUS PICTURE
---
TO RETURN TO THE BEGINNING OF THE ZSOLNAY TILE MUSEUM
---
If you have a question about any of the items in this gallery please drop us a line or Email us. Email us at: drawrm@hotmail.com. Our gallery The Drawing Room Antiques is located at 152-154 Spring Street, Newport, Rhode Island 02840 and our phone number there is 1-401-841-5060 / cell 1-401-261-3980.

Free counters provided by Honesty.com.

Visitors since 01-17-01