Zsolnay Art Tile Collection
Circa 1878-1915
The Marriage of Ceramics to Architecture & Furniture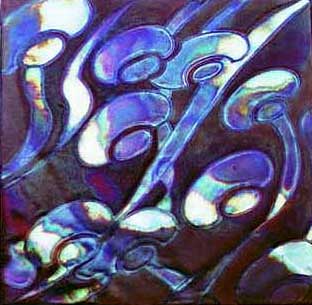 Tile # 2. This tile looks so modern with blue silver metallic forms "flying" through the air. Again this tile lists a formula on the back side for glaze information. 6" square. No Factory mark. Very minor wear. Framed in a contemporary blackened oak Secession style frame. We know of no other example in existence. Excellent example of Central European Abstract Symbolism. Made between 1900 and 1914. {llnn} Price on request
---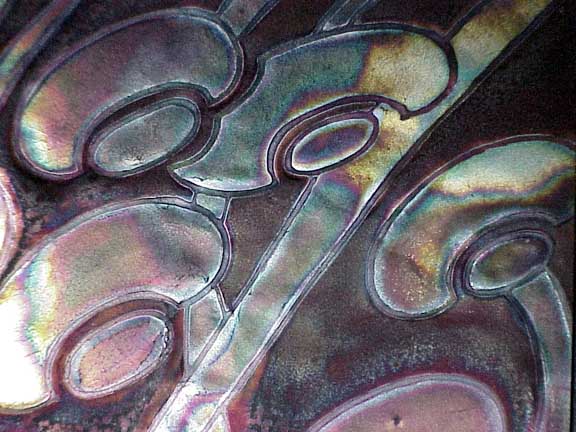 ---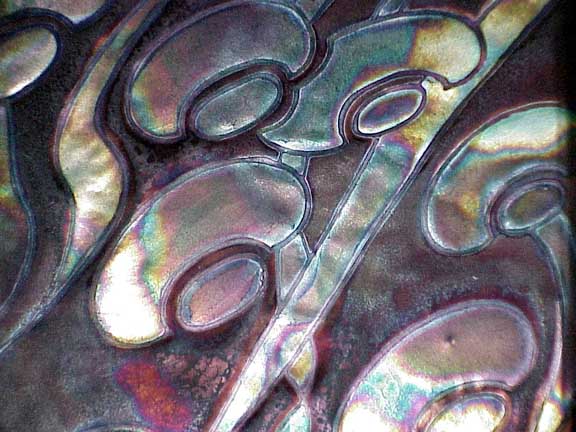 ---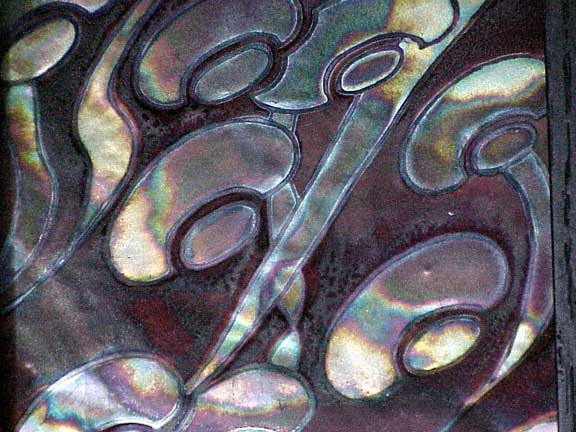 ---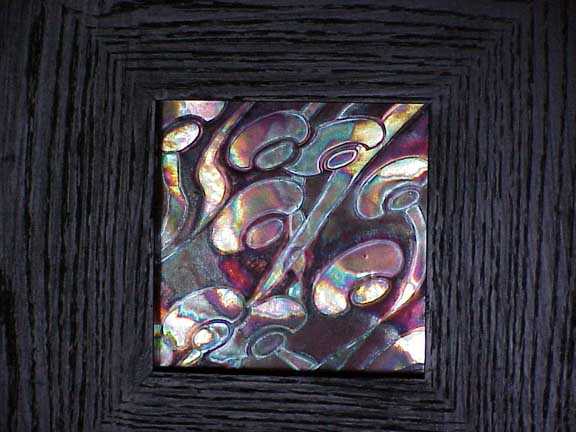 ---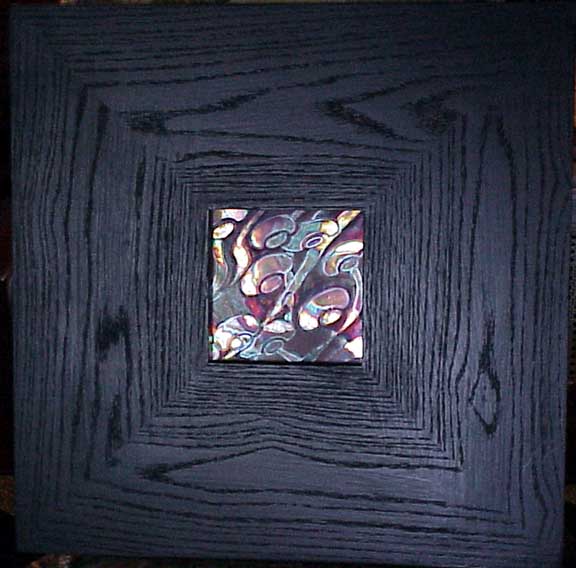 ---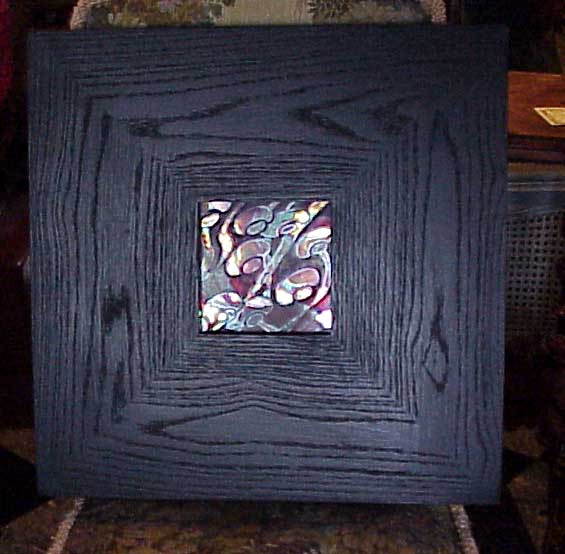 ---
---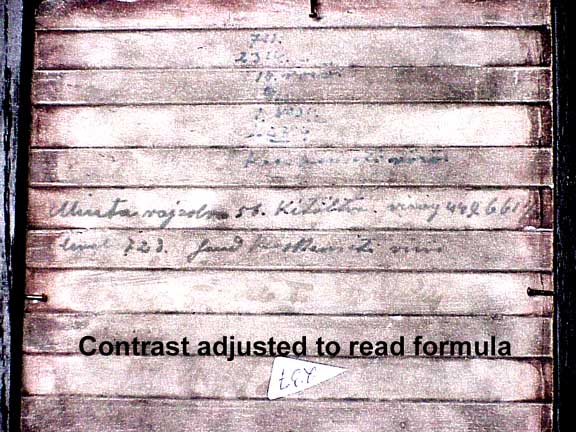 ---
ENTER HERE FOR THE ZSOLNAY TILE MUSEUM
---
---
---
---
Visit the

Zsolnay Tile Site
---
"Zsolnay Glaze
At the Turn of the Century"
---
If you have a question about any of the items in this gallery please drop us a line or Email us. Email us at: drawrm@hotmail.com. Our gallery The Drawing Room Antiques is located at 152-154 Spring Street, Newport, Rhode Island 02840 and our phone number there is 1-401-841-5060 / cell 1-401-261-3980.

Free counters provided by Honesty.com.

Visitors since 01-17-01