Zsolnay Art Tile Collection
Circa 1878-1915
The Marriage of Ceramics to Architecture & Furniture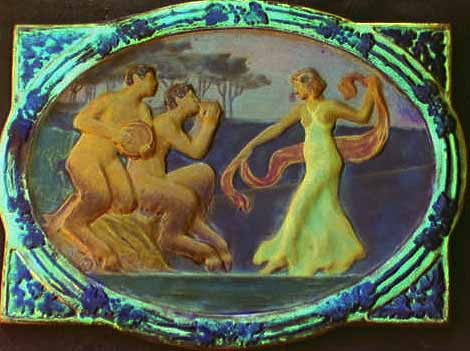 Tile # 21. Not meant to be inset into a wall, this plaque/tile has a hole in the back for wire and was to be hung. The size is 8 1/4" x 10 3/4". The form number is 7892 indicating 1906. An impressed "Acorn" mark denotes the artist Lajos Mack who studied at the Vienna Academy of Fine Art and from there was employed by the Zsolnay Factory between 1899 and 1916. He specialized in figural decorations, three dimensional statues, designed numerous decors and the Factory continued producing his designs even after WWI. Mack renewed his own plaster molds personally in the early 1930's. . There is a series of at least four different scenes in this same theme. The figures are raised with a dull colored glaze and framed in a raised highly metallic eosin glaze. Badly impressed Zsolnay Pecs mark. Normal wear to front and sizable chip to one back corner. Price: $5,500.00.
---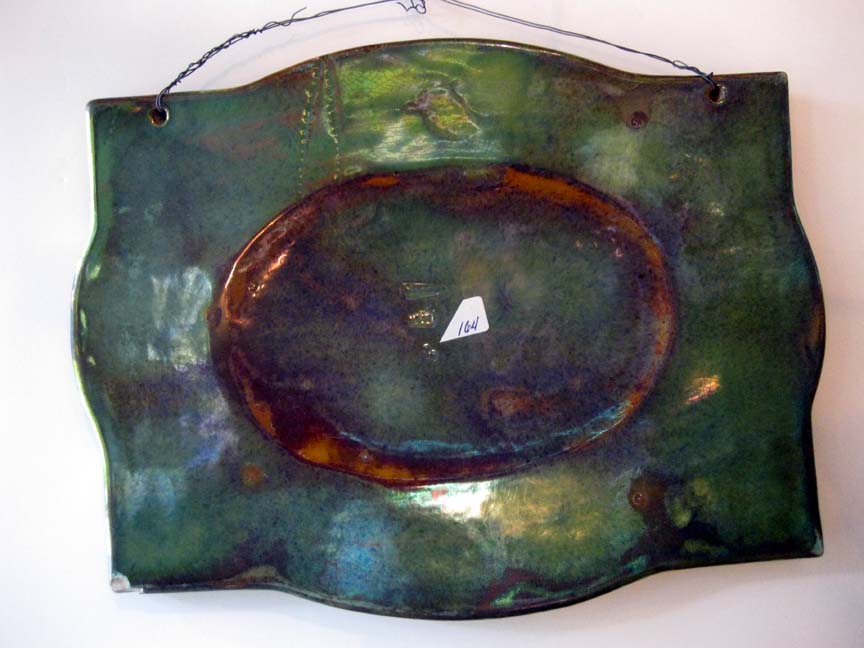 ---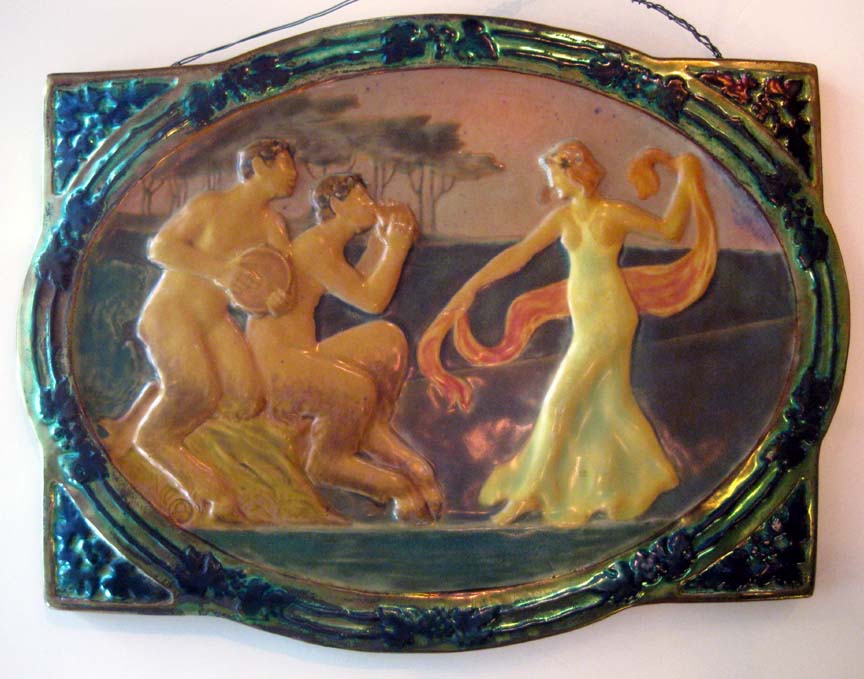 ---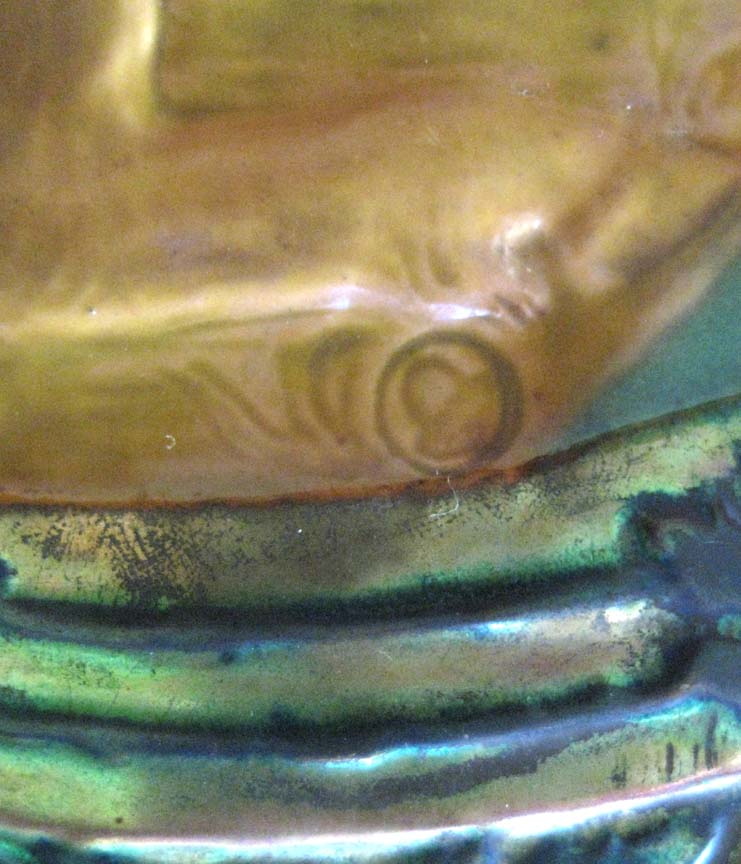 ---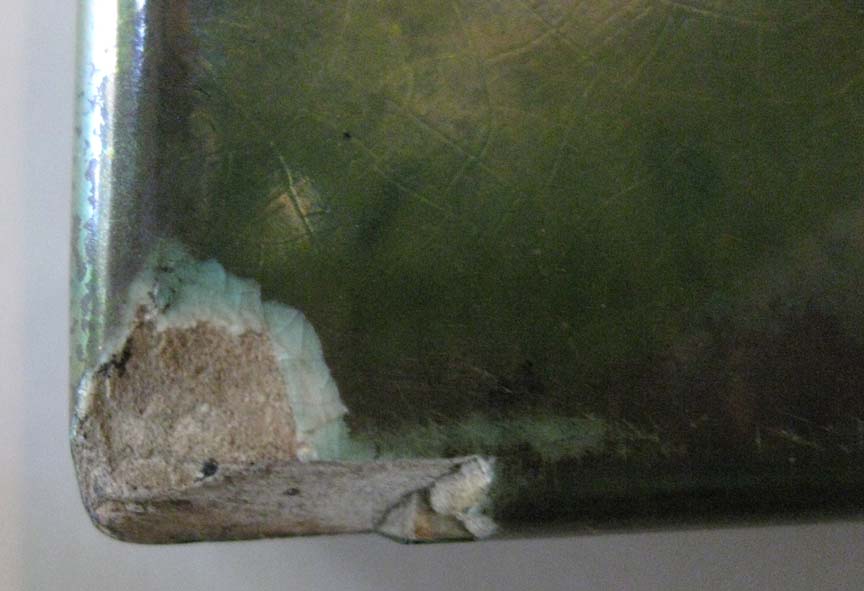 Please note the edge flake: this is the back side of the plaquette.
---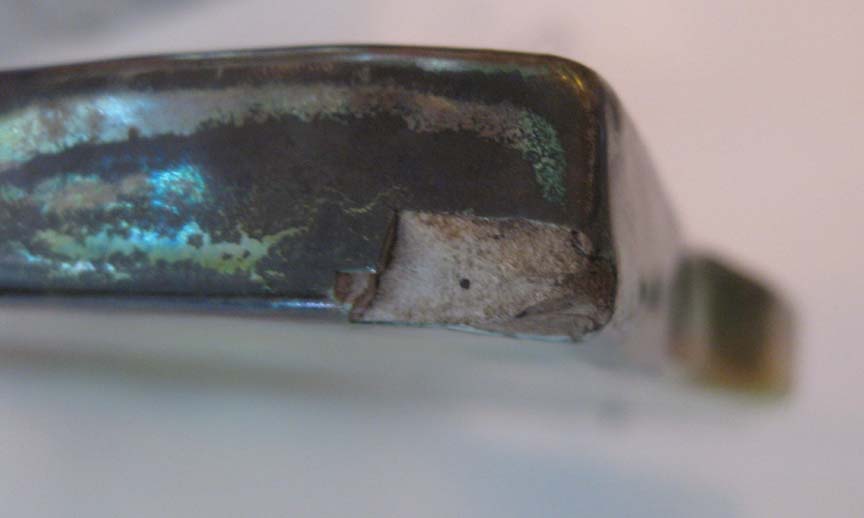 This is the same edge flake from the side.
---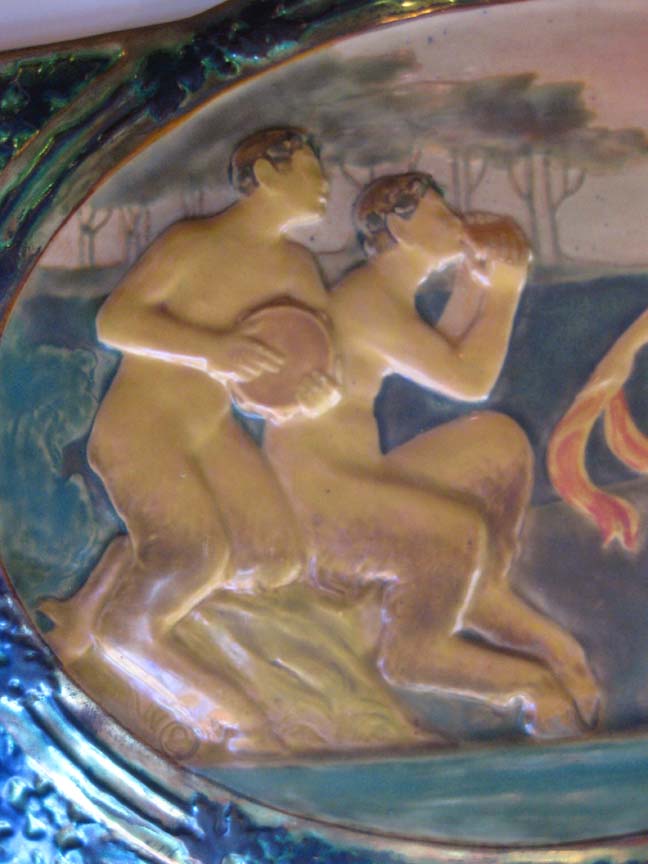 ---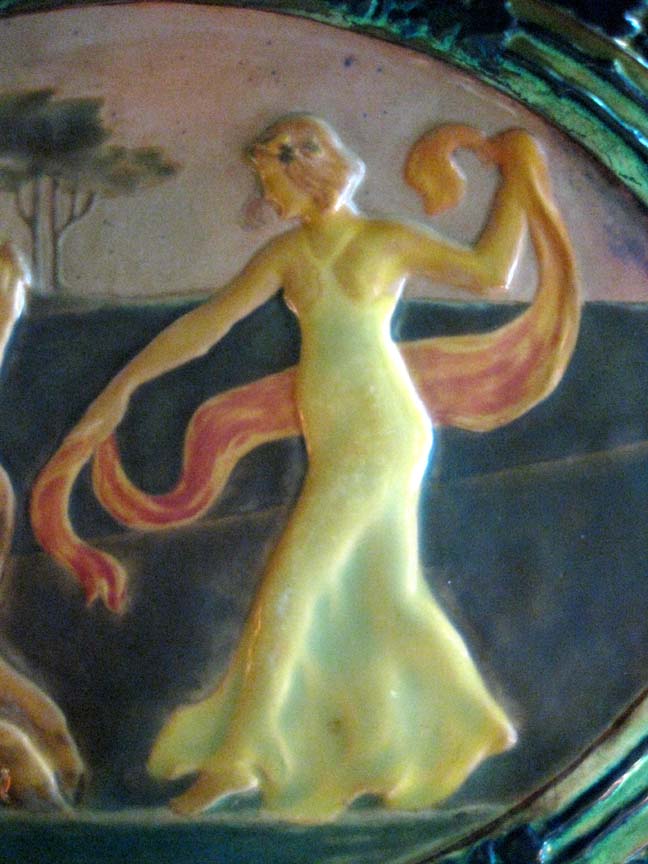 ---
ENTER HERE FOR THE ZSOLNAY TILE SITE
---
If you have a question about any of the items in this gallery please drop us a line or Email us. Email us at: drawrm@hotmail.com. Our gallery The Drawing Room Antiques is located at 152-154 Spring Street, Newport, Rhode Island 02840 and our phone number there is 1-401-841-5060 / cell 1-401-261-3980.

Free counters provided by Honesty.com.

Visitors since 01-17-01