Zsolnay Art Tile Collection
Circa 1878-1915
The Marriage of Ceramics to Architecture & Furniture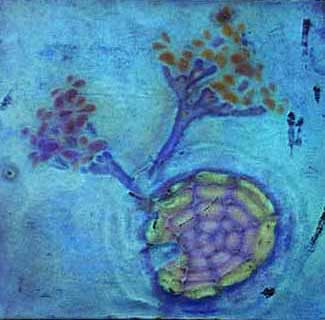 Tile # 12. In the world of tiles this is truly a masterpiece. A reflection in water of foliage and a spider web. Blue and gold eosin glaze. Size: 6 " square. Strongly Japanesque-Aesthetic in feeling. Like a John Lafarge nocturne watercolor {1885 Met NYC} Unmarked; scratch and normal wear. Circa 1890-1914; blacked oak contemporary Secession Style Frame. {elnn}PRICE ON REQUEST
This tile has been framed in a newly designed Blacked Oak Frame. Size of the frame is 18" square and it is about 1" thick. The tile has been set into a recessed area from the front of the frame so that all the tile shows. There are no noticeable edge flaked from the front of the tile.
---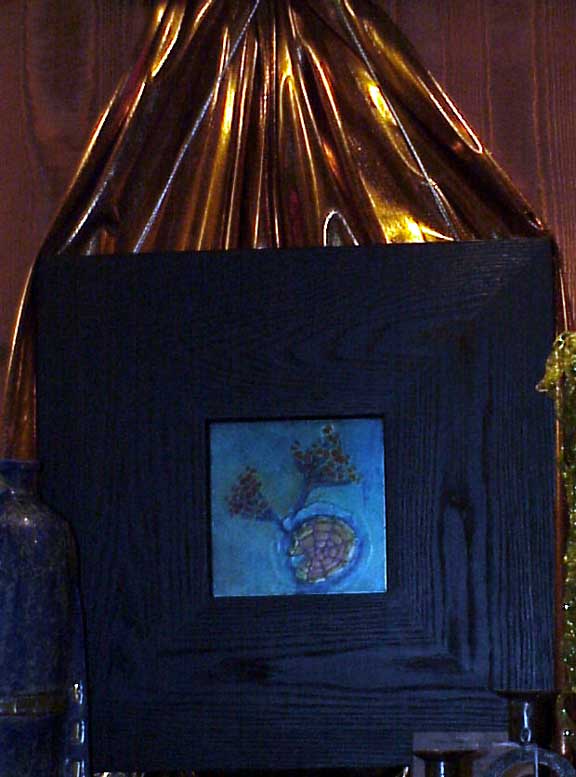 ---
---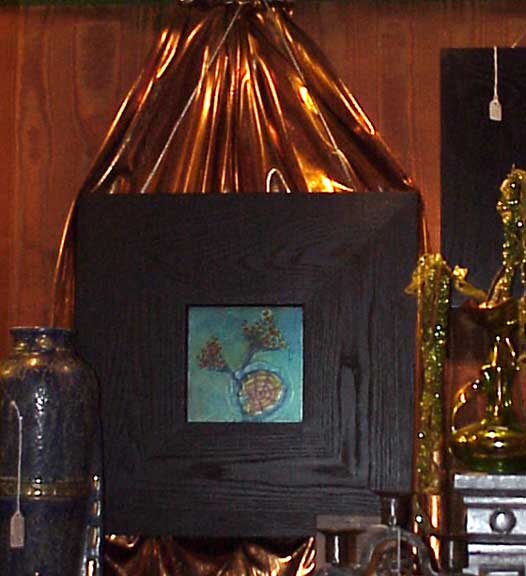 ---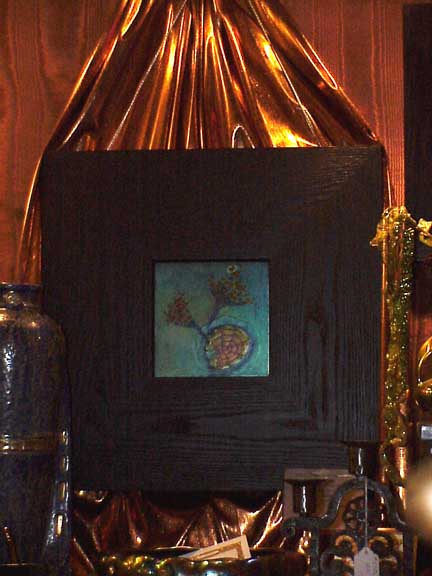 ---
ENTER HERE FOR THE ZSOLNAY TILE SITE
---
If you have a question about any of the items in this gallery please drop us a line or Email us. Email us at: drawrm@hotmail.com. Our gallery The Drawing Room Antiques is located at 152-154 Spring Street, Newport, Rhode Island 02840 and our phone number there is 1-401-841-5060 / cell 1-401-261-3980.

Free counters provided by Honesty.com.

Visitors since 01-17-01