FINE ART FROM THE DRAWING ROOM OF NEWPORT LOCATED IN HISTORIC NEWPORT, RHODE ISLAND
Oil on board. Newport harbor with a view of Trinity Church in the background. Size : 16¼ " x 11¾ ". The artists wooden board was made in Bruges. New frame. Not priced. If anybody has an idea about who painted this picture, we would love to know.
---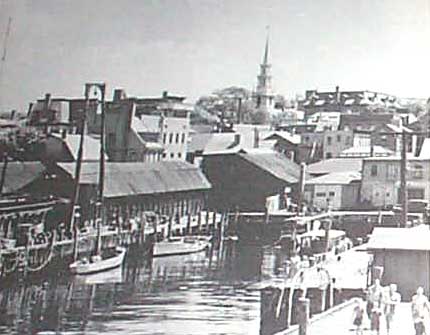 This is a photo view of the scene in the oil painting, it was taken about 1930.
---
---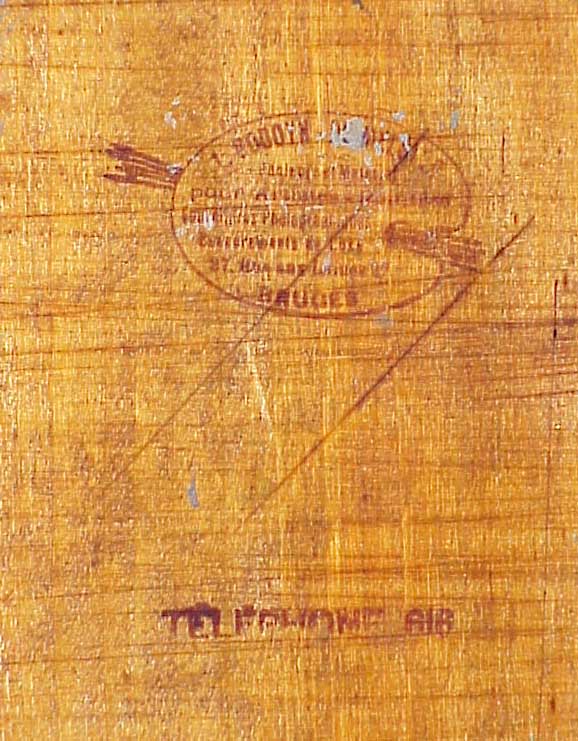 At this time in Newport, the older phone number were only three (3) digits. The number on the back of the wood artist board (which was made in Bruge) is 616.
---
---
---
---
---
ZSOLNAY // FURNITURE // GLASS // PORCELAIN // POTTERY // METAL
LIGHTING // PAINTINGS // EPHEMERA // TEXTILES // GOTHIC // MISCELLANEOUS
THE DRAWING ROOM OF NEWPORT AND THE ZSOLNAY STORE HOME PAGE
---
The Drawing Room is located at 152-154 Spring Street, Newport, Rhode Island 02840.We are open daily from 11 am to 5 pm and by appointment. If you have an interest in an item listed in this document or wish to purchase an item, please call us at 1-401-841-5060. Our email address is: drawrm@hotmail.com All images copyright by F. Santi, 2006