---
---
---
---
---
---
---
Crystal Sculpture by
Federico Santi
---
---
---
---
Saint Sebastian
Saint Sebastian . . . has been represented in art since around 550 CE. - my Sebastian is a torso which is 20.5" tall and 19" across. The pedestal is 10.25" tall and is an equilateral triangle - 21" on each side. The figure sits on a mirrored top. Two arrows pierce the torso. Composed of hundreds of clear 19th century crystals with two red crystals under the insertion point of the two arrows. The arrows pierce through the figure. A light source mounted inside the pedestal is an LED programmable light which has the ability of changing to 15 different colors and is operated by a remote control. In a dark room, this figure is mesmerizing. As with all my sculpters, they may be viewed in person at our gallery - the Drawing Room - at 152 Spring Street, Newport, RI. Please inquire.
---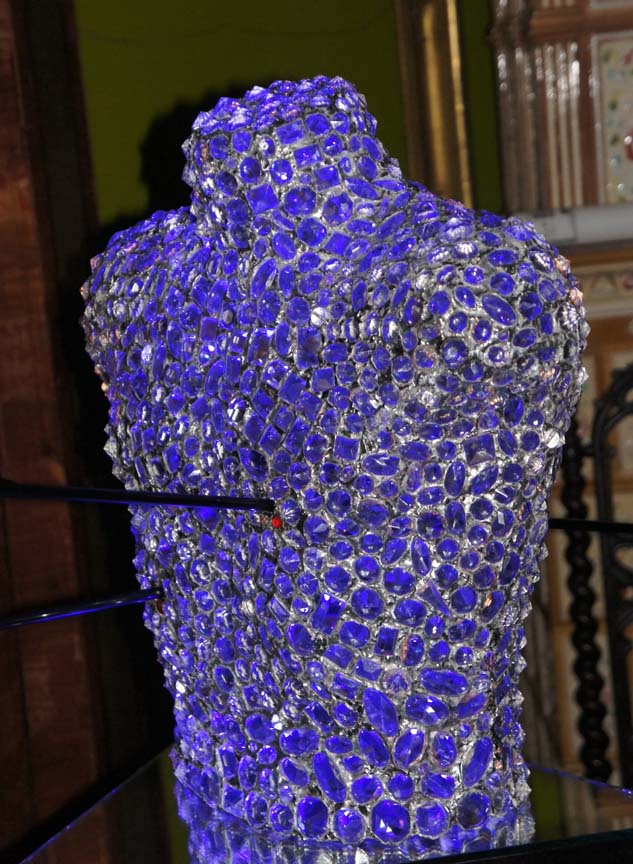 ---
---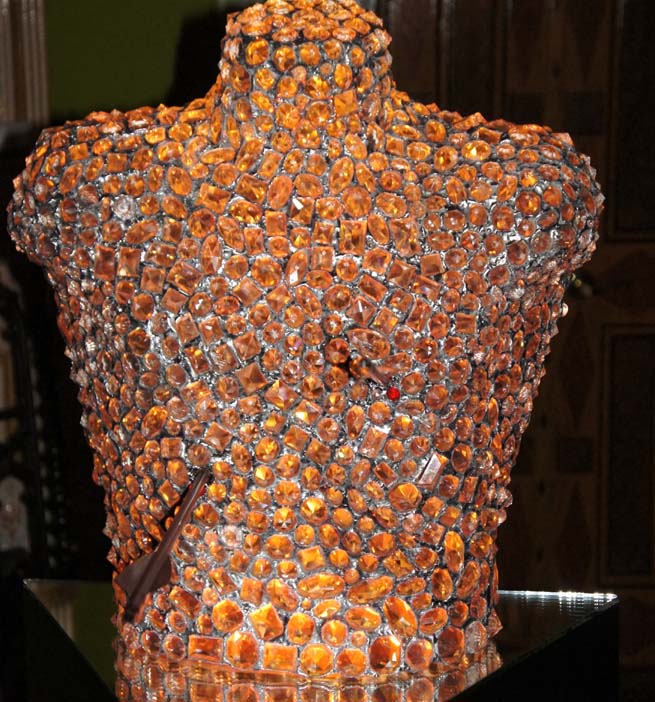 ---
---
---
---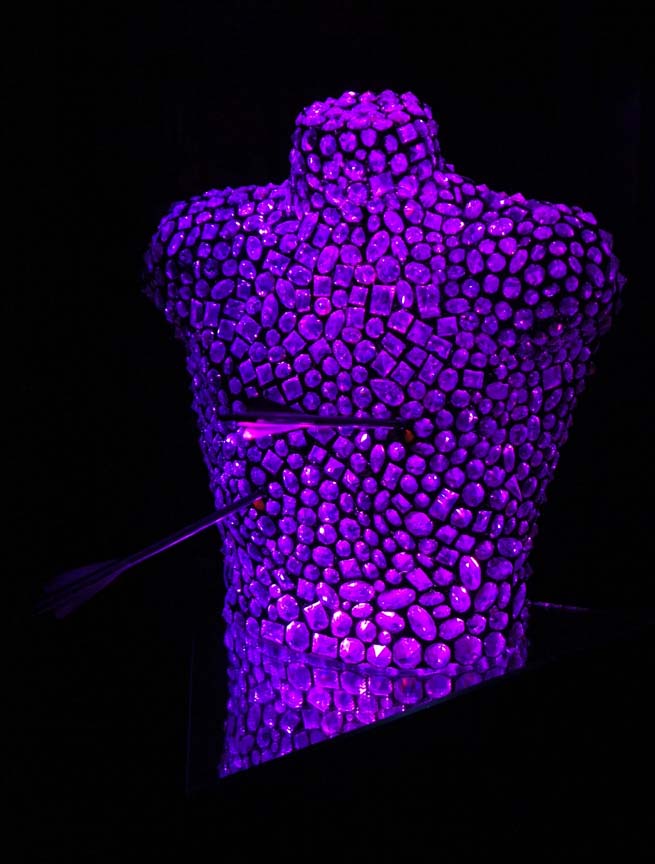 ---
---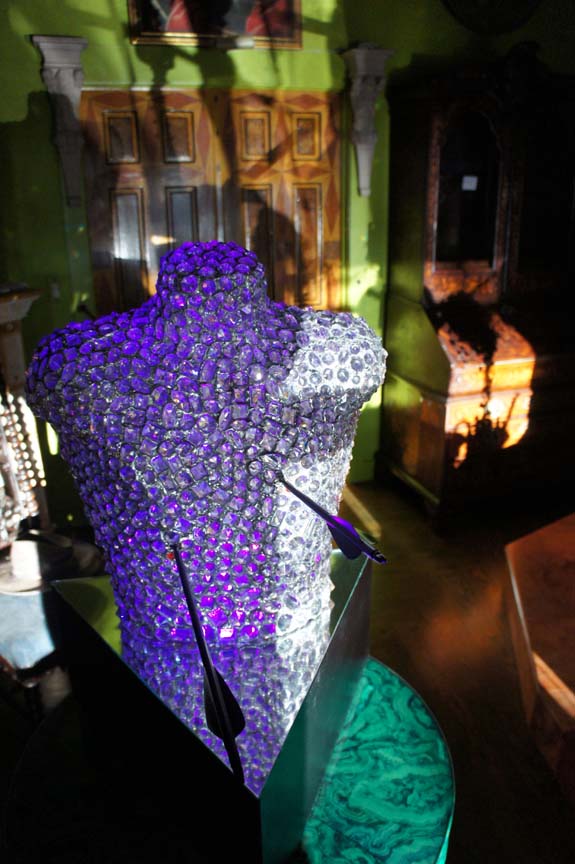 ---
---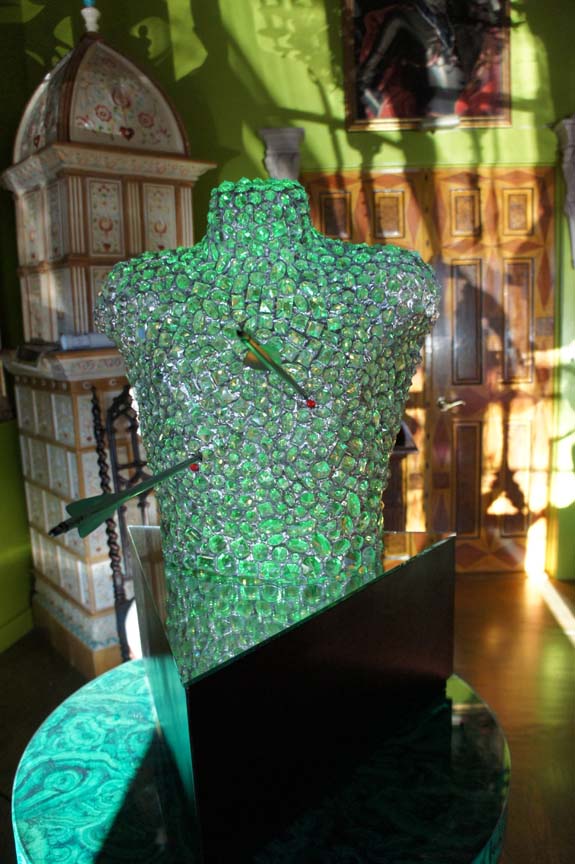 ---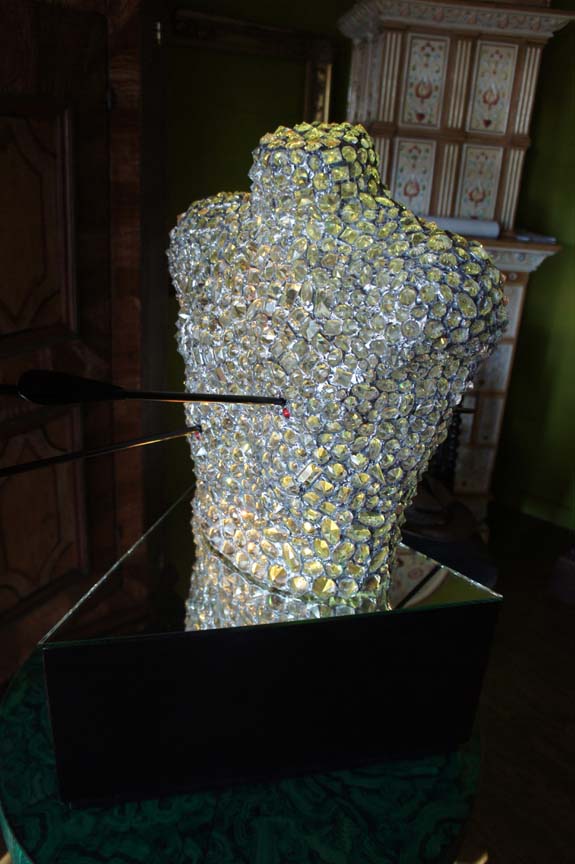 ---
To return to The Crystal Sculpture Page of Federico Santi
Federico Santi is a partner in The Drawing Room of Newport and The Zsolnay Store located in Newport, Rhode Island. He studied photography under Evon Streetman at the School of Art at FSU: she is now a Professor of Photography at The University of Florida .
---
---
HOME PAGE FOR THE DRAWING ROOM OF NEWPORT
If you have a question about any of the items in this gallery please drop us a line or Email us. Email us at: drawrm@hotmail.com. Our Antiques gallery The Drawing Room Antiques is located at 152-154 Spring Street, Newport, Rhode Island 02840 and our phone number there is 1-401-841-5060 / cell 1-401-261-3980.

Free counters provided by Honesty.com.

Visitors since 01-17-01